The sweet and succulent strawberry is a treat too great to resist for most Australians. Add some cream or melted chocolate and it's near impossible to say no to this humble fruit. Its widespread popularity is one of the reasons why Michael and Kylie Cashen ventured into strawberry production on their 14-hectare farm on the outskirts of Wagga Wagga to create their business, Bidgee Strawberries and Cream.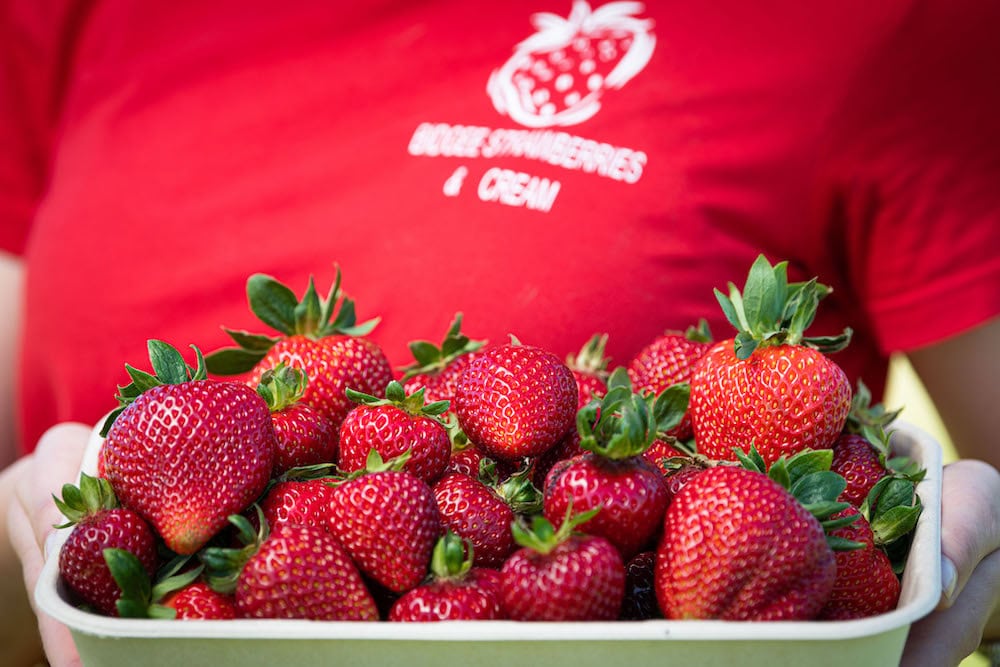 "Our small farm started about 10 years ago with a small herd of cattle that basically made enough money to pay the rates," Michael says. "We started to plan how to get more value out of the land and take advantage of its close location to Wagga Wagga.
"We looked at all the different options and strawberries came out on top. You get a crop in your first year, it's a reasonable return and it's a crop that lends itself to value-adding."
Growing strawberries also fitted Michael and Kylie's skill set. The husband and wife met as students at Hawkesbury Agricultural College where Michael was studying horticulture and Kylie was into food technology.
"Neither of us knew much about growing strawberries six years ago, but we quickly learned and knew the importance of enlisting an expert consultant to assist with plant nutrition and management," Michael says.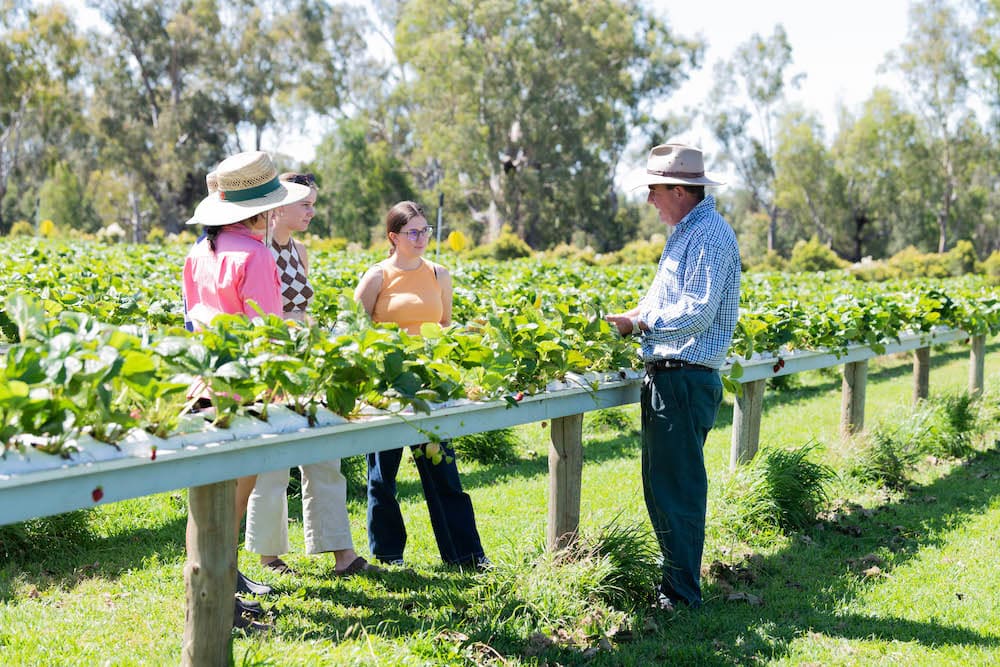 "Kylie is the value-adder and has used the food technology skills to drive the diversification into ice cream, sorbets and other strawberry-based products."
Growing and growing
Michael and Kylie's Bidgee Strawberries and Cream farm has since morphed into a diverse small business based on 25,000 strawberry plants producing around 25 tonnes of fruit between November and May each year.
Almost all the strawberries are sold on farm as fresh pre-picked, pick-your-own or used to make ice cream, sorbets, jams, pies and chocolate-coated strawberries. A small amount is sold to two gin distilleries and local cafés.
"We started off selling the strawberries five years ago in a tent under a tree with a hired cool room. Then we bought a shipping container and a cooling unit, before building a shed to house it all," Michael says.
"We started off selling them at $12 for a large punnet and have gradually increased that to $18 a punnet over five years for pre-picked strawberries. The pick-your-own experience costs $25."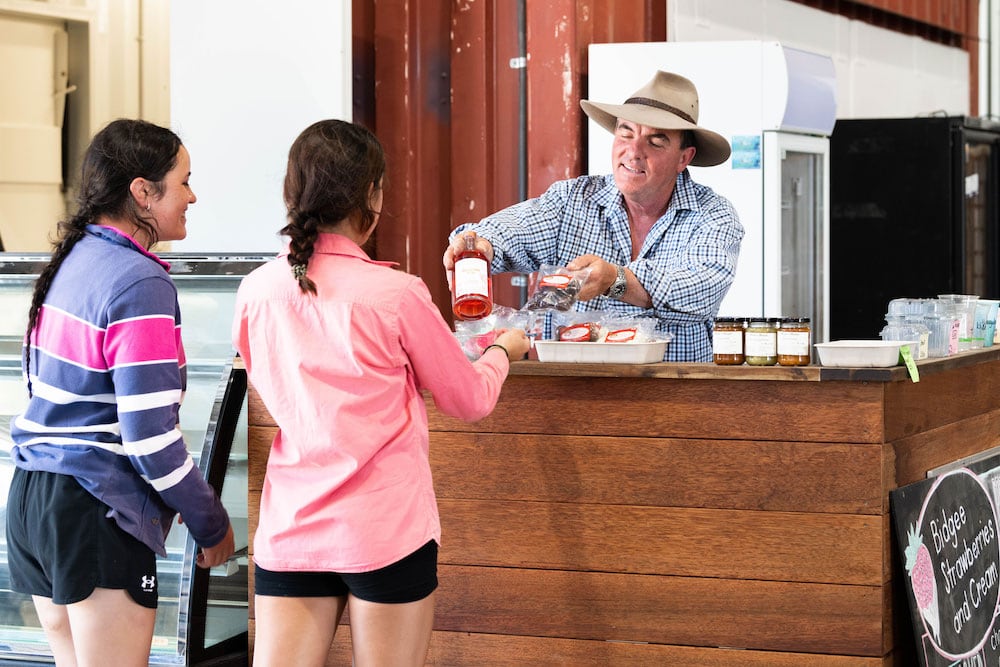 Michael and Kylie then took the brave step of opening a farm café in 2021 amid Covid restrictions.
"That enabled us to a lot more value-adding and provide a venue for coffee and milkshakes when the weather was not so good. We did not fair too badly during the whole Covid period because pick-your-own was one of the few activities that families could do.
"The customer base is largely young families and tourists, but more recently we have ventured into hosting events and activities like school visits."

Michael Cashen.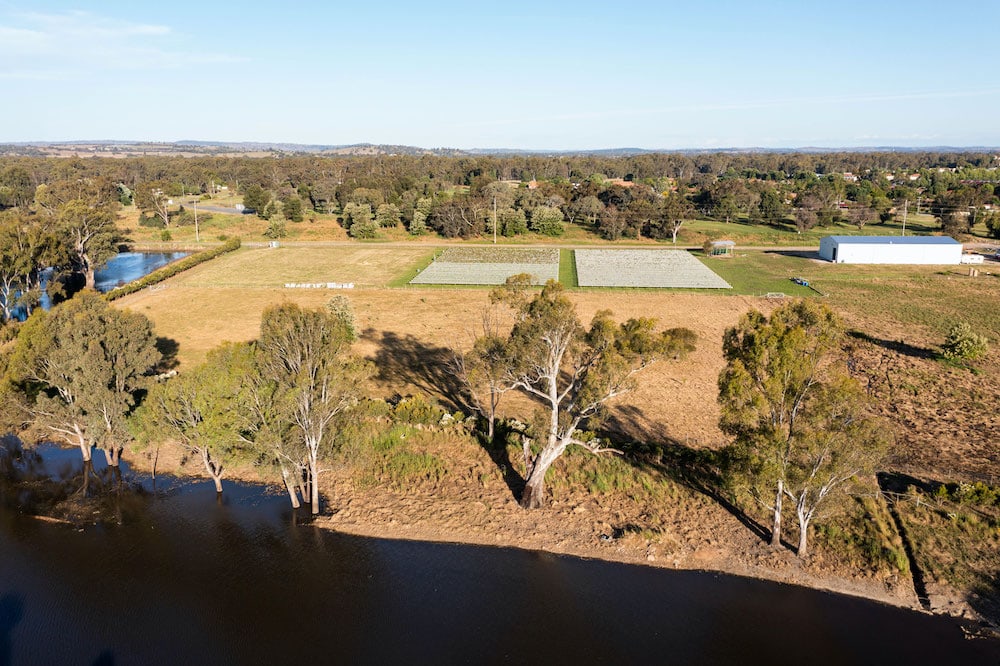 The Cashens recently became members of the NSW Farmers Wagga Wagga branch, enabling them to link up with the Kids To Farms project and host educational tours.
Michael said the addition of the café and the agritourism angle of hosting of functions and events is making the business more viable.
"The café has helped a lot in getting the average spend per customer increased. Our losses are getting less, and we can see a return in investment for the café. We now want to get the site to a stage where we can host more events and functions."
The farm employs up to 10 casual staff per week during the harvest season and does benefit from its proximity to Wagga Wagga in terms of sourcing labour. Daughters Lawanna, 24, and Brooklyn, 21 are an integral part of the business, assisting with the café, business management and marketing.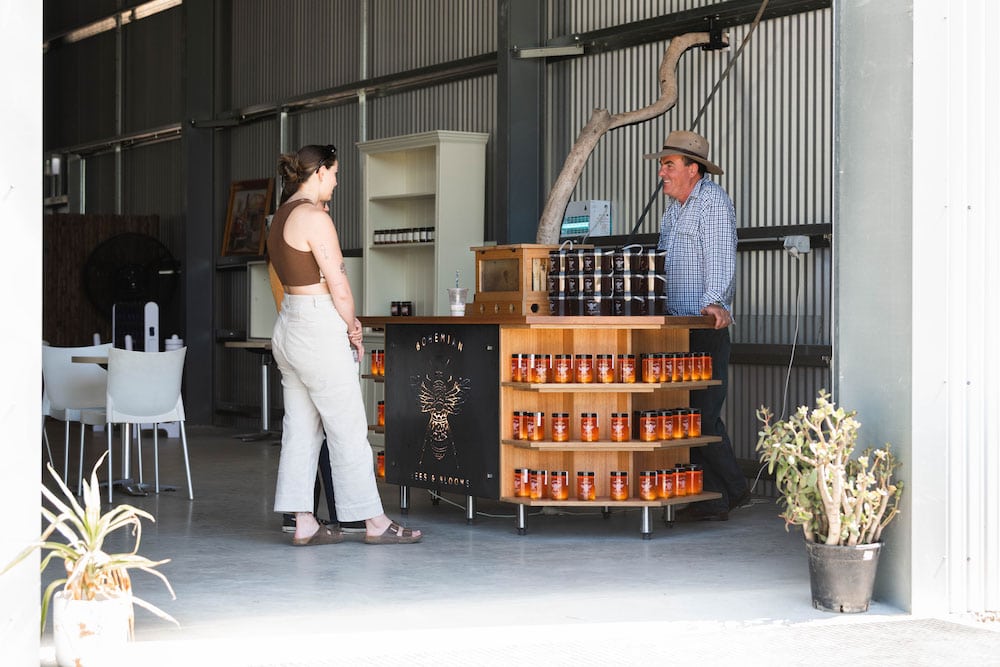 "It is a labour-intensive crop and business, so that cost is one of the key challenges to the viability of the farm."
Strawberry fields
The strawberries are grown in an outdoor hydroponic system using a fibrous coconut growing medium in long plastic troughs that sit about one metre above the ground.
They drink town water and are fed a tailored fertiliser mix twice a day through a drip fertigation system. The plants, the growing medium and drip irrigation lines are all replaced every two years.
Michael said wastewater is collected in a concrete well and irrigated onto pastures for a flock of 110 Damara sheep.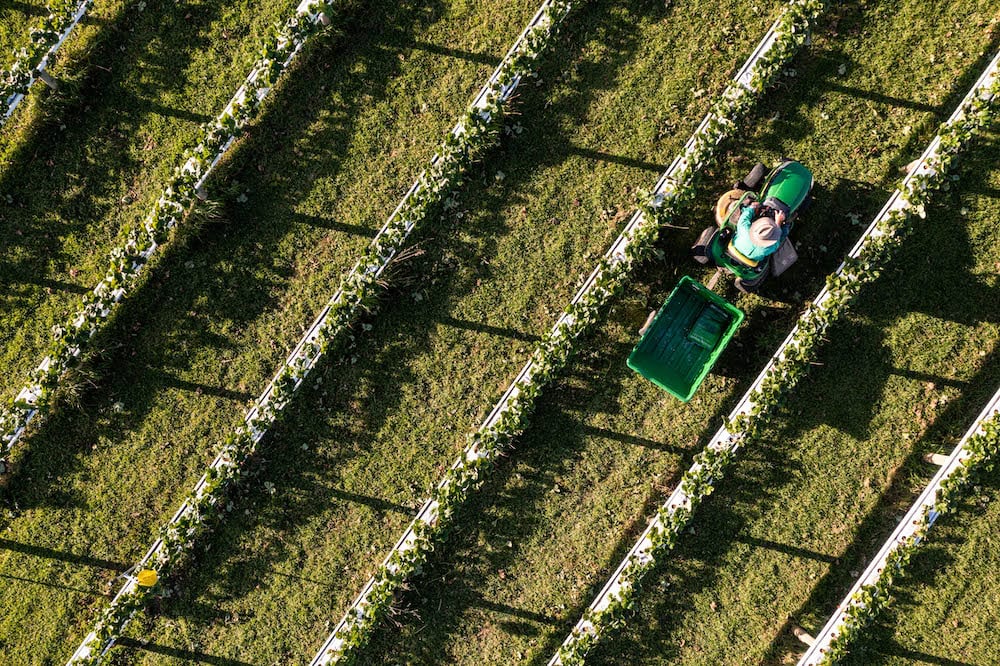 "There is an opportunity to do more with the wastewater down the track. It can't be reused on the strawberries due to disease issues, but it could be used to diversify into green leafy vegetables. I've actually been looking into rhubarb, because it goes with strawberries and can be value-added with things like pies."
Growing your crop a metre above ground has also provided some immunity from the direct impact of recent major flooding in the nearby Murrumbidgee River, but Michael said the long visit from La Niña has impacted yields.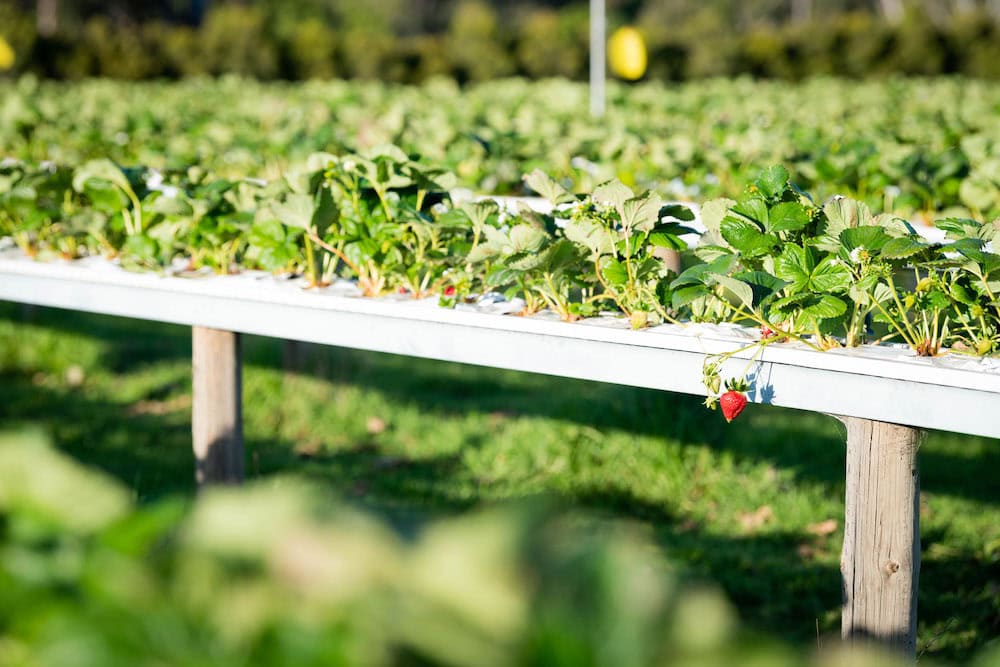 "The rainfall in the last three years has been pretty significant, which has led to a lot of washed-out fruit. We do try and capture most of that fruit for freezing to use in our value-added products."

Micahel Cashen
Wet summers have also led to an increase in pest insect pressure, which Michael keeps in check with Integrated Pest Management (IPM) system. Insect traps form a key part of Michael's IPM plan, capturing male and female fruit fly and beetle pests and reducing the need for agrichemical sprays.
Recipe: Strawberries & Greek Yoghurt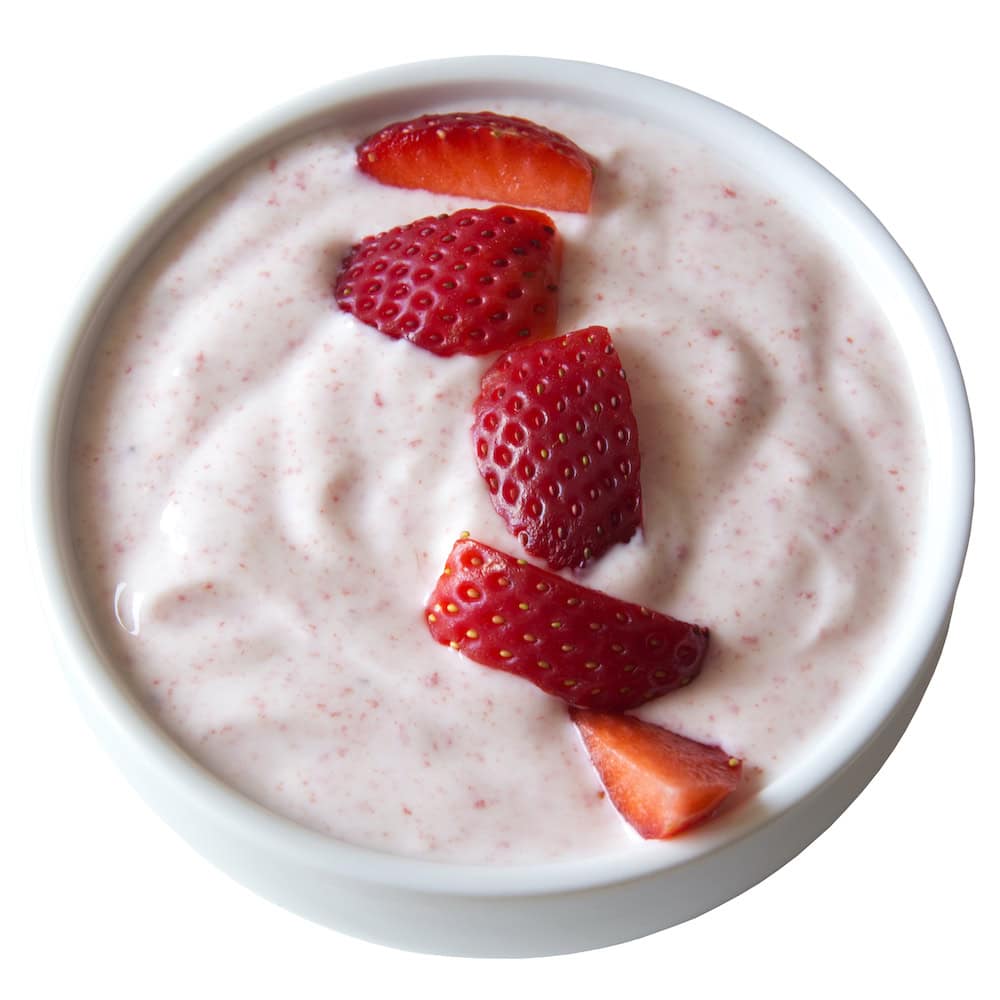 Ingredients
500g fresh strawberries
1/2 cup sugar (adjust to suit your preferred sweetness)
1/4 cup water
Method
Rinse strawberries and remove the calyx (green bits on top)
Place in a glass bowl
Add sugar and water
Microwave on high for two minutes and stir
Cook for one minute
Check the strawberries for softness. Cook for another one to two minutes if required
Allow strawberries to cool
Scoop half a cup of strawberry flavoured Greek yoghurt into a bowl
Pour a tablespoon of strawberries and their juice on top
Strawberry Fast Facts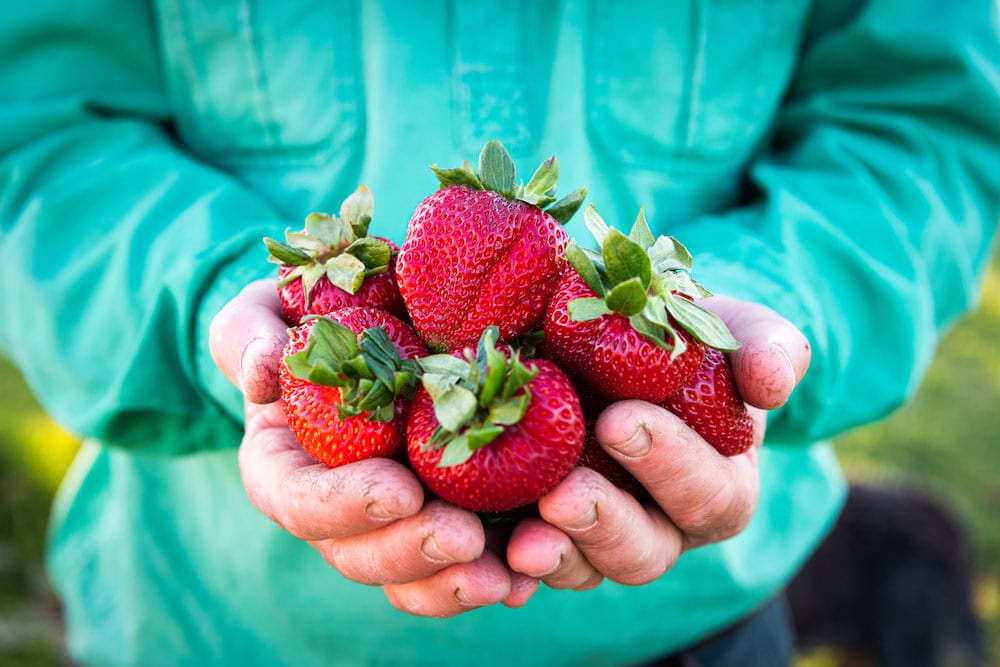 The strawberry is not actually a berry at all, from a botanical point of view. Technically, it is an 'aggregate accessory fruit', meaning that the fleshy part is derived not from the plant's ovaries but from the receptacle that holds the ovaries.
It is one of more than 20 species of flowering plants belonging to the rose family (Rosaceae) that has edible fruit.
NSW grows less than 1 per cent of Australia's strawberry crop. Southern Queensland is the major growing region, producing almost 60 per cent of the nation's crop between May and October.

If you enjoyed this feature on Bidgee Strawberries and Cream, you might like our feature on growing native foods with First Nations knowledge.