Agtech in Australia is big and getting bigger; it seems every week there is a new product coming onto the market showcasing Aussie farm ingenuity at its very best. Government agencies and think tanks alike have also identified the booming sector as an industry where Australia has a competitive advantage in the global marketplace and widely promoting our capabilities.
On-farm take up of agtech on Australian farms has been slow – partially caused by our poor telecommunications infrastructure – but now more farms and agricultural operations are relying on both ground and sky technology including drones, farming software and remote sensors to keep ahead of the production game.
The sky is not the limit
Drones are one of the most obvious manifestations of agtech and the technology has advanced so rapidly that today's high-end consumer drone is more capable than a commercial drone of several years ago.
Bralca is a Central West-based company that provides unmanned aerial vehicle (UAV) or drone pilots, training and consulting services. It has recently partnered with NSW Farmers and Tocal Ag College to run a series of UAV field workshops to help farmers get to grips with the technology.
According to the company's founder and agribusiness specialist, Ben Watts, sensor capabilities are constantly improving, and farmers are collecting increasing amounts of data. "A broad trend we've noticed in agriculture is that it's all about collecting data on a landscape scale, that is using interconnected sensors otherwise known as the Internet of Things (IoT). Information such as Elders weather, weaner prices etc. can be obtained from Google by farmers – however what they really want is what's happening on their farm.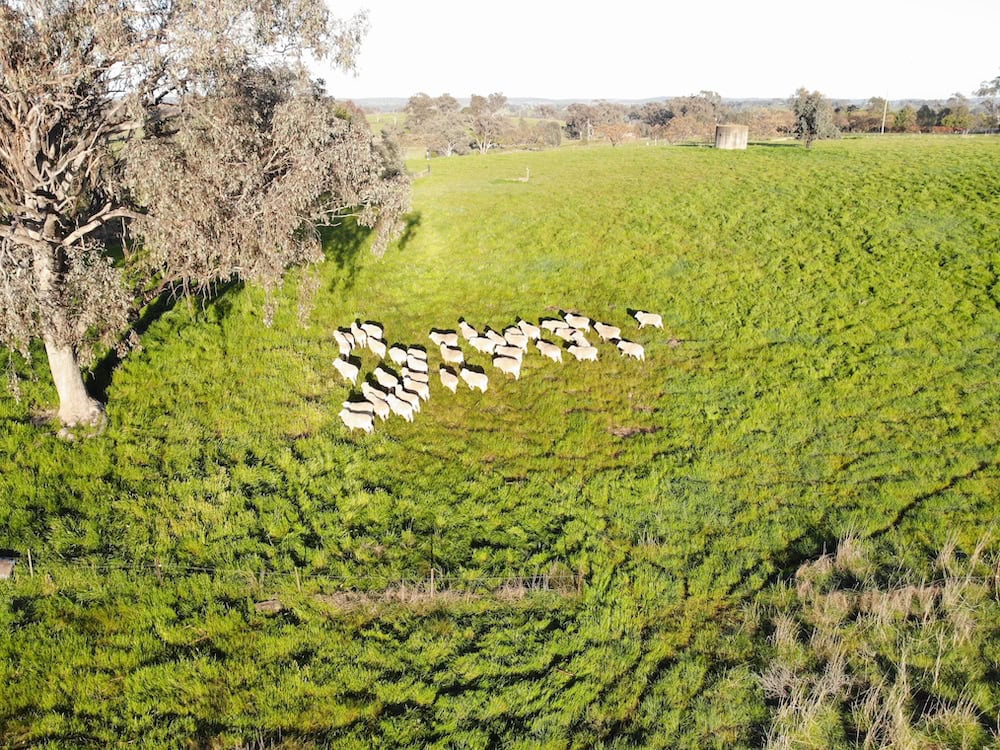 "We can collect very high-resolution crop maps at any stage of the crop's lifecycle – it's being done in Western Australia, the USA and parts of NSW – and that technology will be the difference between good yields and good profits or high yield and high costs.
Farmers are taking almost real time, high-res crop maps, processing the data in the cloud and downloading a shape file to MyJohnDeere within 12 to 24 hours to produce a spray map."
Ben says UAV technology is now pushing into horticulture and it is "working brilliantly in citrus, vineyards and macadamias. Interestingly it's often just a few trees in a row so the UAV is saving time, money and pesticides because the grower is not paying for a machine to go up every row for a few trees."
UAVs are also proving to be a boon for farmers implementing adaptive multi-paddock grazing and other regenerative ag practices.
"The tasks for most livestock producers are pretty simple," says Ben. "Check my stock, check my water, check my fences and a good quality consumer drone meets 90 per cent of that need. However, livestock producers at the cutting edge are using thermal cameras on drones to check on the welfare of their stock. And as a side benefit, thermal cameras can find water leaks as they show up as a cool area in summer and a warm area in winter."
Actionable information
At a more micro level, the MEQ Probe gives meat processors the ability to make objective measurements of the quality of the meat whilst it is being processed.
MEQ Probe is a new solution that utilises spectral analysis to determine the eating quality of meat on a carcase-by-carcase basis. The technology utilises a blend of physics, chemistry and biology coupled with Machine Learning to provide meat processors with an objective measure for meat quality. MEQ Probe provides real-time information to meat processors which can be shared up the supply chain (distributors, butchers, consumers) and down the supply chain (on-farm growers).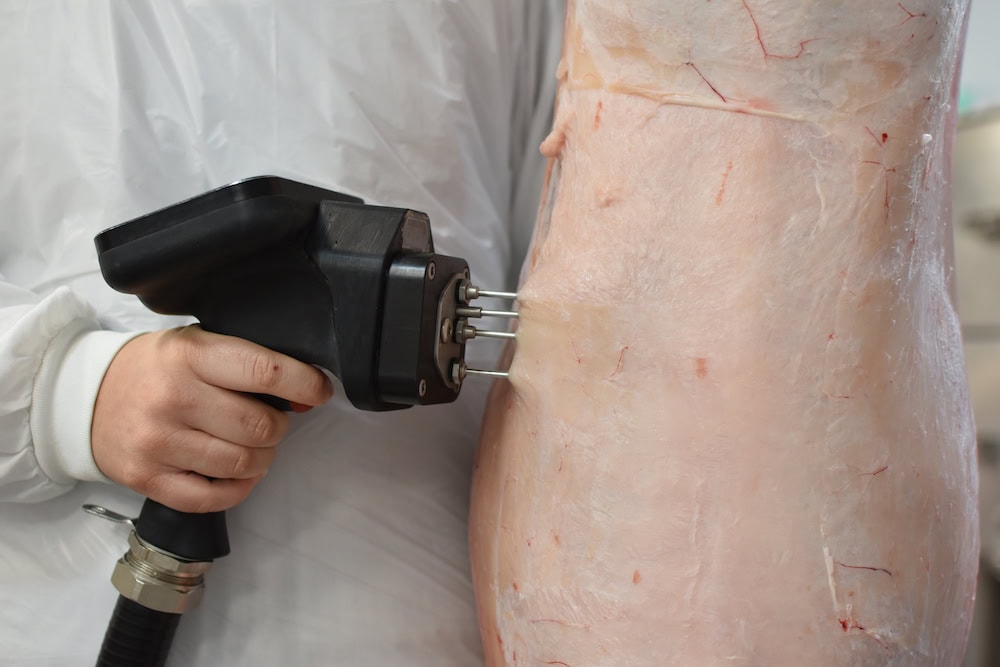 MEQ CEO, Remo Carbone, believes that a key element of the AgTech revolution is that information must be actionable. "If information is actionable, it creates a loop of value. Good information drives better decisions, which in turn drives more information and better decisions. Objective data that can be relied upon is key to providing the proper signals to drive better on-farm outcomes. Supply chain demands for higher transparency, faster information and tighter margins are also pushing this trend.
"MEQ Probe provides objective IMF data on a carcase-by-carcase basis and this feedback enables farmers to understand their product at an individual lamb and mob level. Their performance informs decision-making on-farm and improves productivity. This data is objective information that, when paired with our newly launched producer portal, will enable better management of their mobs and help to inform breeding plans. Our producer portal brings together not only the MEQ IMF value from the lamb processed, but
several other data points collected to give a proper overview of the performance of the mob. It also allows the farmer to benchmark their own performance over time and see how they are faring relative to their peers. We expect to do the same as we deploy our probe to the beef industry in 2022."
Meaningful data
While farmers are getting better at collecting data whether it is from UAVs, paddock sensors, crush side tools or in-field/paddock sensors they are lagging when it comes to using that data in meaningful ways. BlackBoxCo co-founder, Emma Black, puts it this way: "Data is like garbage – it's useless until you know what you want to do with it".
Founded by Emma and research vet, Shannon Speight, BlackBoxCo is a cloud computing powered web-based app that uses the latest machine learning and predictive algorithm technology to interrogate an expanding database of animal records and display the results on an interactive dashboard.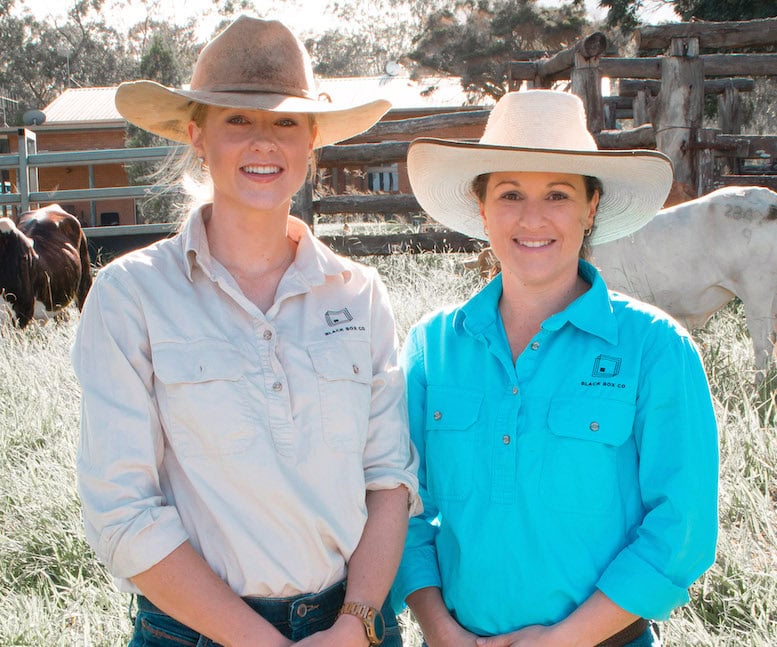 "A lot of producers ranging from family farms to large corporates have been collecting data for years, but they get a bit overwhelmed when they think of trying to do something with that data because they're thinking of Excel spreadsheets and the like.
"Our app ingests raw production data from a range of sources including crush side units, Excel spreadsheets, data from feedlots and abattoirs. It then cleans the input and links and analyses fragmented data sets to display a range of metrics on an interactive dashboard that producers can use to drive productive actions."
Emma adds that the dashboards have been built with beef industry and producer input specifically to produce the insights the industry needs. "Our aim has been to take away the pain. We take raw production data as well as feedlot and abattoir performance data, analyse and display it all back in a visual chart."
Users can set alerts around that data – for example a shift in calving pattern or change in average daily gain (ADG) – so they're notified as soon as the trend is starting to show. All dashboards are interactive so producers can filter by different data points which vary according to the operation. A breeding operation will focus on metrics such as calving loss and foetal age while a fattening operation will focus on data points around ADG and discounts through the supply chain which meant they didn't achieve optimum spot on the grid.
Connectivity issues
While Australian farmers are making strong progress when it comes to adopting agtech, a major factor holding back adoption of the technology is poor telecommunications in rural areas. According to the NSW Farmers Telecommunications Survey conducted earlier this year: 72 per cent of respondents indicated that the quality of their internet service limits their ability to adopt new farm productivity technologies while 55 per cent of respondents are dissatisfied or very dissatisfied with their internet service.
The majority of respondents rated quality, speed and reliability of their internet service on their property (outside the main residence) as very poor to poor. In addition, the majority have invested in technology such as boosters and aerials to enhance their signal. Of these, 41 per cent have invested in 3G boosters, 58 per cent in 4G boosters, and 74 per cent in external aerials. Over the last two years respondents have spent $90–$15,000 to improve the quality of their service (mobile and/or data) through technology boosting products.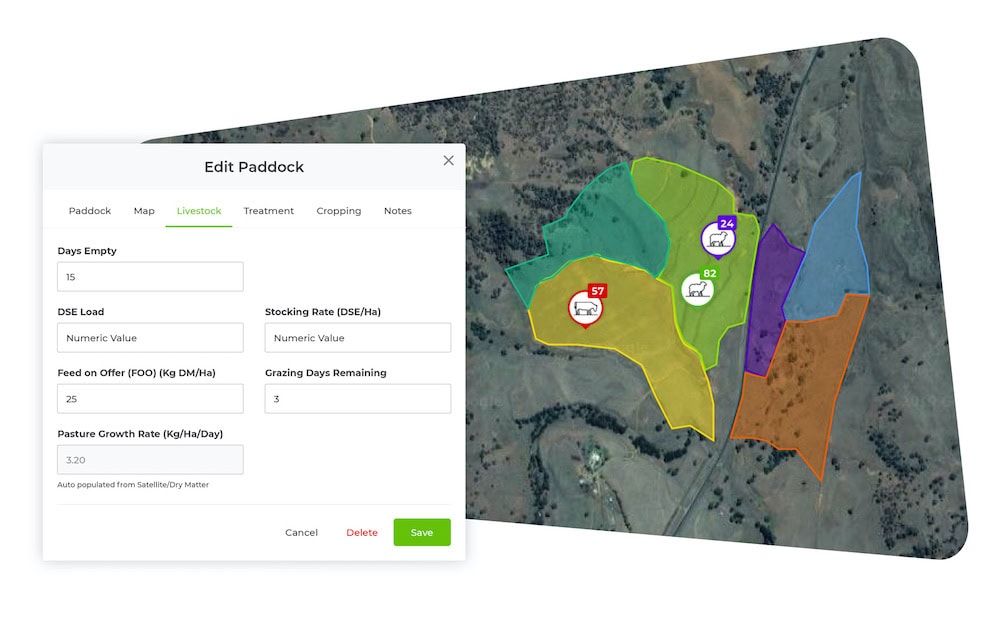 Over the last 10 years affordable satellite connectivity has improved in both speed, quality and download allowance. This significant improvement is primarily down to huge government investment in NBN satellites.
"Due to the increase in connectivity and smart technology, there is now even greater need for accessible satellite solutions. For example, farmers using agtech to monitor water levels, stock prices and compliance reporting, not to mention normal home internet usage such as streaming and video calling. The message is clear – the need for data is here to stay," says David Townsend,
Head of Commercial at IPA Group which includes IPSTAR, ReachNet, and Orion Satellite Systems.
David adds that providers such as IPSTAR are not standing still – they're constantly providing new offerings and refining the technology available to farmers and their families.
"Delivering connectivity to rural and remote Australians is the core focus of IPSTAR. We understand the challenges farmers and their families face and we are constantly working to provide an experience as similar to that in the city as possible," notes David.
"Remote communities across Australia have had a particularly tough three years with drought, fires, floods and COVID-19. Technology can help Australians maximise potential output, whether that be improved crop quality or better pricing at market. But to do this, you need a reliable connection supporting the tech," David says.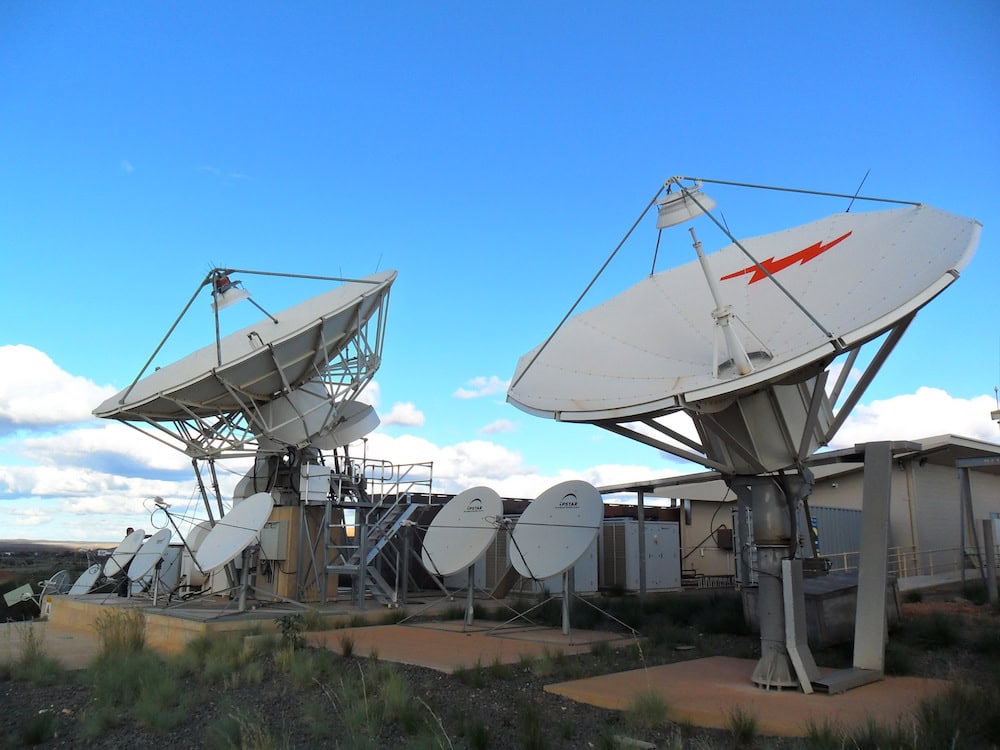 With the global population set to grow to 3 billion by the end of the century, there is pressure on farming to step up and produce more food.
"One way to significantly increase efficiency is the application of 21st century technologies. At IPSTAR we are championing this notion, whether that be smart water management, drone crop monitoring or anything that requires internet connection. Essentially, we want to support the government's mission on the growth of Australia as a global food bowl," says David.
Sought out solutions
While telecommunications are a major factor when it comes to implementing agtech on Australian farms, companies such as Farmdeck have accepted the reality of Australia's poor telecommunications infrastructure and have sought to provide solutions that don't require 3G/4G in the field. Farmdeck provides an all-in-one offering that includes the sensors, the network connectivity and the Farmdeck application available online or downloadable on any Android and iOS devices.
Farmdeck's IoT Technology Lead, Luca Palermo, sees three main trends in AgTech: software to replace paper-based note taking and help gather information in one place; sensor technology which enables farmers to remotely track assets whether it's a water trough, cow, tractor – whether an electric fence is up or down; and satellite sensing which has advanced to the point where it can tell how paddocks are performing and taking detailed measurements of pasture.
"The sensor technology is driven quite simply by time savings. A farmer near Tamworth installed our solution in 2017/18 and he has 17 tanks and about 2,000 head of cattle. It used to take two days to do a trough run. Now he can see it on a dashboard and can track water usage to find problems. Farmdeck manufactures its own sensors – tank, trough and fence etc – so they integrate directly to our software. It's virtually plug and play.
"Note taking may not sound very important but it is important for new generations who are taking over the farm. They're very tech savvy, they know how to use a computer and phone and they want to get the information out of dad's head so they and everyone else who needs it can access it. Once the farm goes electronic it's easy to go back in time and see if there is a trend or check if something was done and where, and there are big-time savings when it comes to going through paper records."
When it comes to the barriers affecting agtech take up, Luca cites awareness and connectivity.
"Agtech is becoming more common, but connectivity is an issue or more correctly connectivity is perceived as a barrier. To solve that problem, we use LoRaWAN – a form of Low power, Wide Area Network which means one station can cover an entire farm, for connectivity to the outside world. If the farm doesn't have 4G it can use satellite."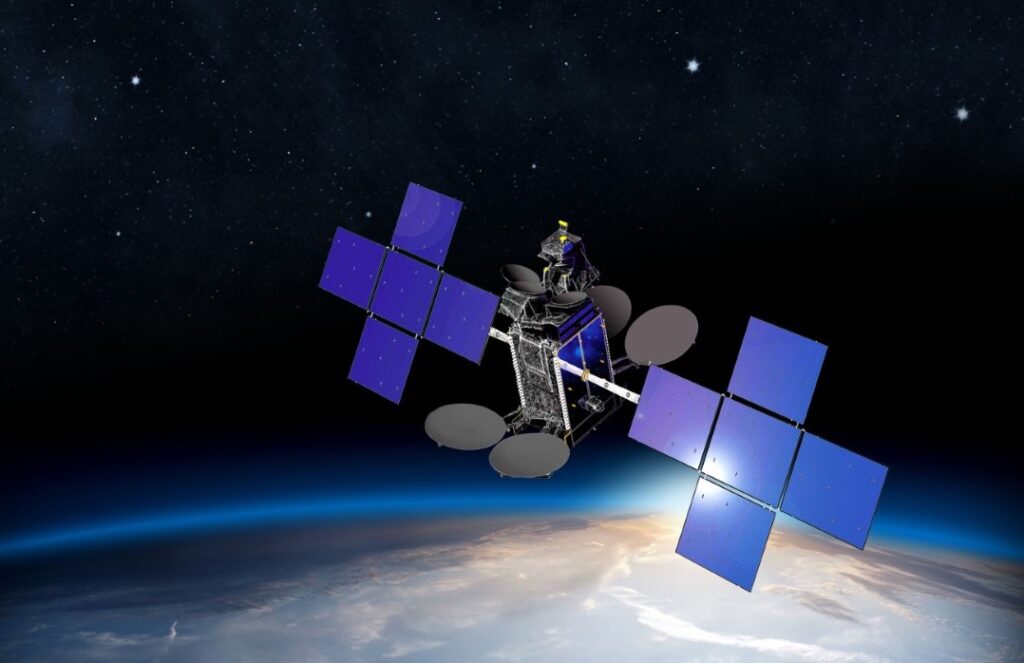 Energy independence
With farms becoming increasingly reliant on technology, there is a concomitant reliance on electricity, and farmers are looking more and more at the possibilities of energy independence.
Red Earth Energy are specialists in the field of energy storage, engineering and assembling affordable battery systems to improve sustainability for retail and commercial clients. The company prides itself on being Australian owned and operated with all its products designed and manufactured locally.
Red Earth Energy CEO, Charles Walker, sees electrification as a major trend in agriculture. "Everything is electrifying, there are electric tractors, trucks, utes, ATVs that are either already available now or coming soon. There is the spread of the Internet of Things which is leading to sensors being everywhere. Even if the sensors themselves are battery powered, the stations receiving the data aren't.
"By the same token power on the edge of the grid – or on SWIR lines – which most farms are on, is unreliable with the grid delivering inconsistent dirty power that has lots of voltage variation which is bad for equipment. Farmers have solar or see other people that have solar and can see the merging of the two in the future. They're asking the question: 'How do I run the farm on solar panels'."
Charles identifies capital cost as an issue for farmers, but adds that the advantage of solar is that it can run a farm anywhere. "With diesel generators costing $100 or more a day to run, plus the challenges of getting fuel to remote locations, replacing a genset with solar and batteries can pay for itself in as little as four years.
"Another issue is trust. Farmers ask: 'When it breaks, who is coming to fix it, and how long will it take them to get here, and then how long before it breaks?' Our systems are remotely monitored and controlled and have a 10-year no questions asked warranty."
If you enjoyed this feature on agtech in Australia, you might like our feature on biofuels.