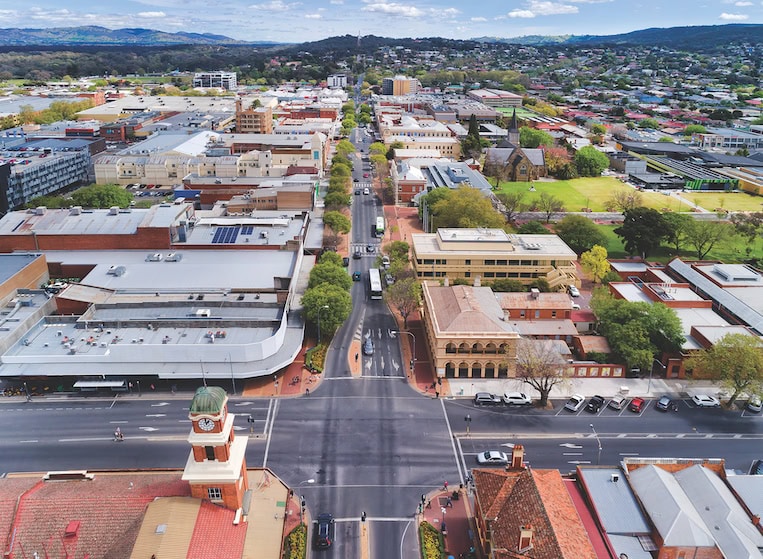 This vibrant city that sits on the meandering Murray River dividing NSW and Victoria, Albury has long occupied this river crossing location on the traditional land of the Wiradjuri people, with sister city Wodonga within sight on the opposite, Victorian bank of the river.
Home to 57,000 people, Albury is surrounded by rich farming land and is known for its buoyant art scene, great outdoor adventures and innovative food and wine offerings.
According to the Albury District Historical Society records, Albury was first recognised as a port in 1856. Steamers including the Albury, Lady Augusta, Gundagai, Corowa and the Cumberoona plied the waters bringing goods, produce and people to the developing town. By the 19th century Albury was a market for wheat, wool and wine.
Today the mighty Murray remains the lifeblood of the city, although the more modern way to reach Albury is via the country's busiest highway. Many people have tales and memories about an overnight stop on road trips between Sydney and Melbourne.
It's a summertime ritual to float down the river and, no matter how much the temperatures climb, the water is always 'fresh' and clear, and often takes your breath away. Kayaking and canoeing are popular, with the elusive giant Murray cod drawing plenty of fisherfolk too.

Riverside
Popular Noreuil Park is home to the new $6.49-million Albury Riverside Precinct that includes a walking and cycling path, floating docks, pathways and a barbecue area.
Albury mayor, Cr Kylie King says the project has transformed the iconic Murray River and the heart of the CBD.
"Whether it be sitting by the river with a coffee, getting out for a walk or ride, attending a community event, or sightseeing along the Murray for the first time – it's fabulous."

Cr Kylie King, Albury mayor
The Albury Hume Weir, a 15-minute drive from the CBD, is another favourite spot for locals and visitors.
It took 17 years to build between 1919 to 1936, and holds more than six times the volume of Sydney Harbour. This massive aquatic wonderland is ideal for boating, paddleboarding, fishing and water-skiing; a walk over the dam wall offers up great opportunities for photos.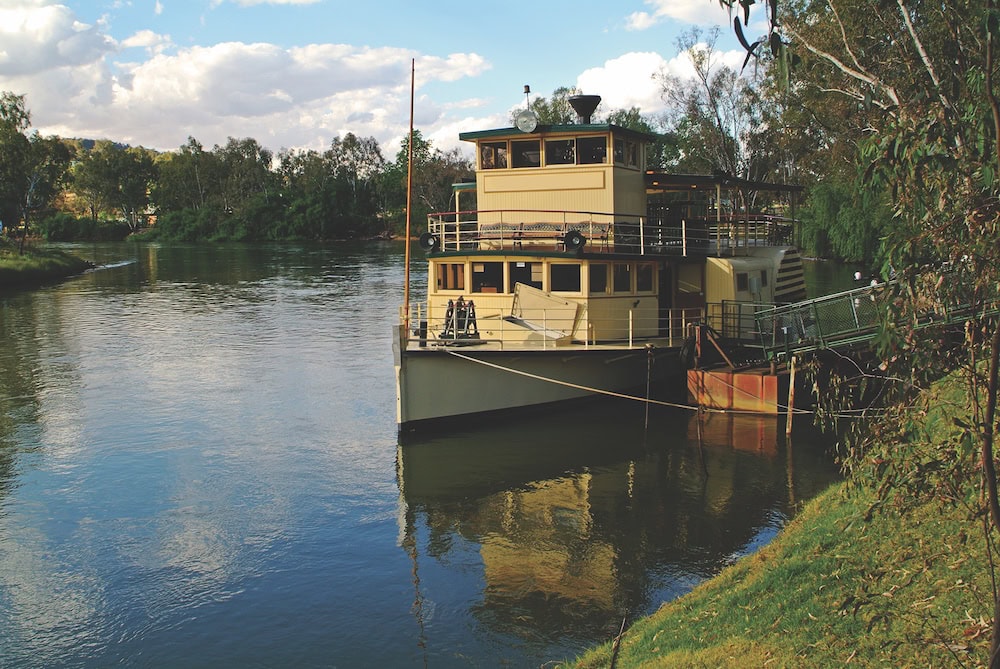 A short 10-minute drive west of Albury brings you to the Wonga Wetlands. This ecosystem of manmade lagoons and billabongs is unsurprisingly a birdwatcher's paradise, with six bird hides and more than 155 identified species.
The Yindyamarra Sculpture Walk is another picturesque five-kilometre trail showcasing 11 significant contemporary works created by local Aboriginal artists including the Bogong Moth Migration and Maya fish trap sculptures, and carved totems telling traditional stories unique to the local mob.
Taking the top spot
Albury has now been named the 2023 Aussie Town of the Year by popular travel app Wotif, and it's become a magnet for short getaways and weekend breaks. Glen Robinson, general manager of Albury Business Connect, which has 388 members, says business owners are optimistic after a tough time and are looking for new opportunities.
"It's been a real boost being named number one destination spot in Australia. This city has so much going for it and, although it may take 12 months to pick up, I think it will and is already reflected in tourism growth," he says.
"Albury is a great place for families, couples, retirees and singles – it's also an easy place to live where you don't have to worry about traffic. Housing is more affordable than the city, and there's work available."
Glen says Albury has a very supportive community, with everything needed by residents, such as excellent educational and medical facilities.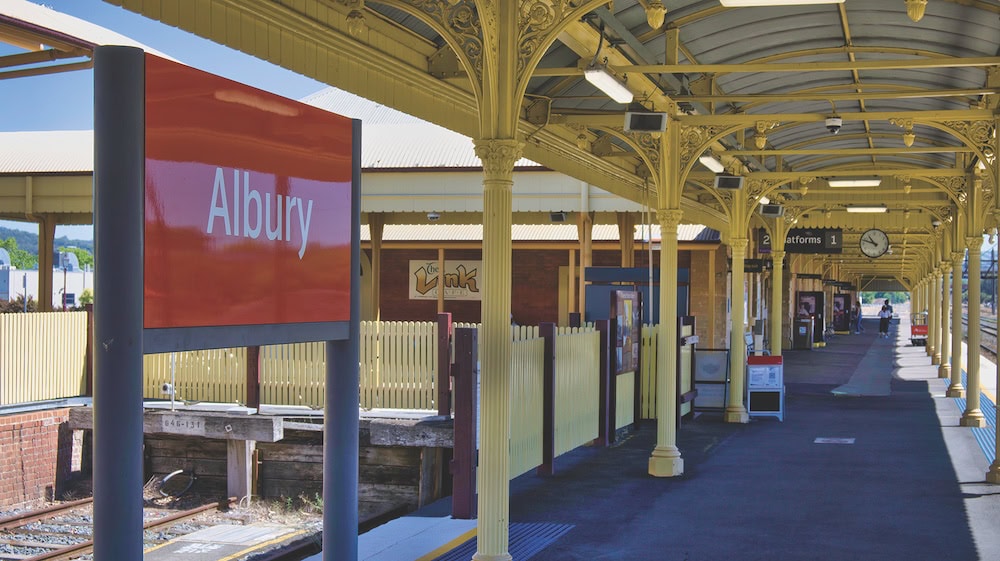 Over at 588 Dean Street, hospitality leaders and owners of the micro-hotel chain CIRCA, Ririn and Kevin Yaxley took on the challenges of renovating the city's Art Deco Commonwealth Bank building from the basement to the ceiling in 2019. Along the way they discovered an original terrazzo staircase hidden under layers of carpet and linoleum.
"Taking an old building and bringing it up to today's standards is tricky. It costs a lot of money because it is a change of purpose, but we had confidence it would work well," Ririn says. The hotel offers three immaculately restored suites and studios with a contemporary feel including the Hart Suite, named after Australian artist Pro Hart; the Warhol Suite, a tribute to Pop Art superstar Andy Warhol; and the Diddley Studio after the American rock'n'roll guitarist Bo Diddley. There's also a day spa and art gallery.
Art and soul
A quick wander up the main street leads to the eclectic Murray Art Museum Albury – known as MAMA – which showcases an exciting photography collection, as well as touring and local exhibitions. It's located in the former Albury Town Hall, renovated in 2015. Acting director Michael Moran says the art museum is an incredible asset for Albury.
"There is very little like it in regional Australia, offering new and contemporary exhibitions and a place of education for families with a great children's gallery and activities," he says.
Upcoming exhibitions include the work of Newell Harry, an Australian-born artist of South African and Mauritian descent, from 28 July to 26 November this year.
In another show of confidence in the city and its arts culture, Albury art lover Jacinta Mirams opened her own private gallery, Art Partners Australia, in 2016.
Her exhibitions have included works by Terry Batt, Peter Caddy, Robert Klein-Boonschate and Lorraine Connelly-Northey.
The gallery, located at 488 David Street, holds regular workshops and stocks fine art supplies.
"It's particularly rewarding to see regional artists showcase their work in a gallery with a city environment and to see the workshops being well supported," Jacinta says.
"The gallery offers regular exhibitions that evoke emotions and challenge as well as intrigue and entertain."
Albury is also set to get a new creative space, thanks to Council plans to renovate an old disused pumphouse near the Murray on the outskirts of Albury, which has been awarded a $2.9-million contract.
Over the years, the city has seen many circus performers graduate from the Flying Fruit Fly Circus, the Australian national youth circus. The Hothouse Theatre also presents thought-provoking original productions in the historic butter factory theatre on the Causeway between the twin cities.
Time to dine
The surrounding rich food bowl provides year-round fresh produce to hatted restaurants and the popular local farmer's market, held every Saturday morning.
Throughout the city, there is plenty of choice for places to dine.
River Deck Cafe, located in a beautiful setting at Noreuil Park and surrounded by huge shade trees, has been taken over by new owners Tom and Emilly Cencic, who are excited about bringing great food to the people of Albury in such picturesque surrounds.
Bistro Selle, Canvas at MAMA art museum, Level One Restaurant and Wine Bar, and Yardbird, all champion excellent casual dining; Ebden & Olive tempts with meals and picnic additions and, next door, Nord Bakery makes delicious Scandi bread and pastries.
In a first for Albury, regenerative farmer Jake Wolki opened his 24/7 self-service retail butchery at Lavington. Customers can famously only become members after doing a free farm tour to learn about where the food comes from.
"We want customers to understand our values and our ethos and what we're trying to achieve – it lets people buy into our mission," says Jake.
As a thriving place to visit, live and work, Albury is no longer just a place to cross the river – it's a place to linger.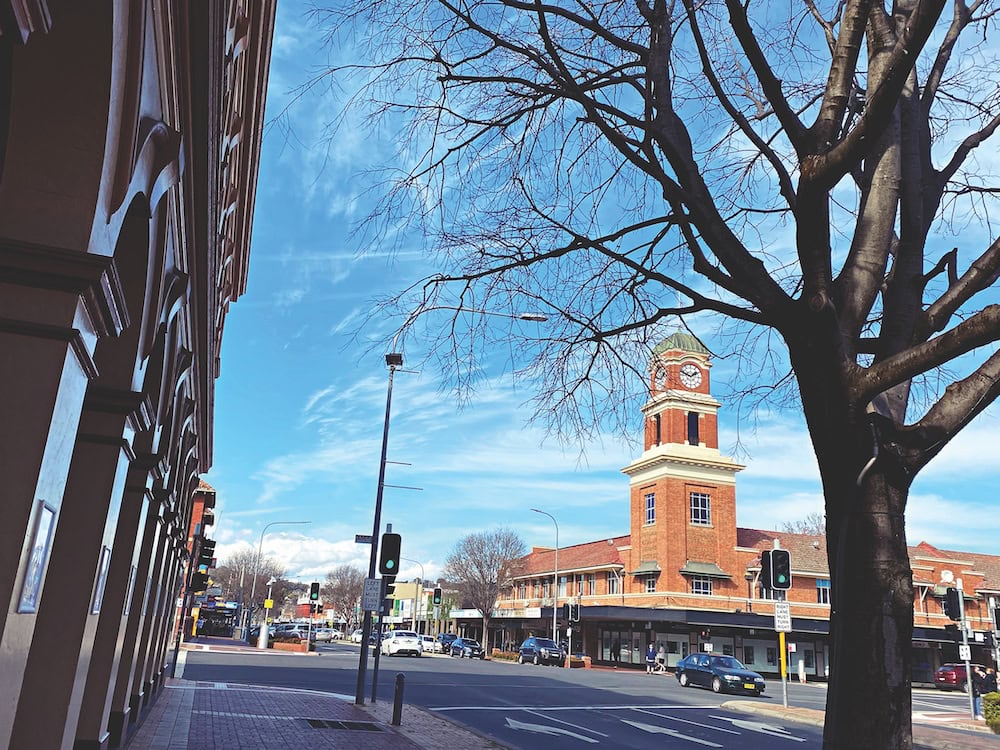 Why Albury?
Glen Robinson, general manager of Albury Business Connect says it didn't take him long to return to Albury a second time to make his home here.
"It's an excellent place to live, with career opportunities and jobs available if you are looking for work," he says.
"Albury is well serviced and it's great to see the local TAFE is bringing back tourism training and courses. I can see why it was named the number on tourism destination in Australia."