The proposal from the lead farming organisations is for a limited pilot of on-farm quarantine for 200 agricultural workers from low-risk countries, to begin once 70 per cent of the adult population is vaccinated.
If successful, the pilot could be rolled out state- or nation-wide.
NSW Farmers President James Jackson said mandatory hotel quarantine is creating a bottleneck the agriculture sector cannot afford to face as it scrambles to get workers to farms in time for summer harvests.
"The hotel quarantine system in NSW is causing unnecessary delays to the timely movement of workers to farms," NSW Farmers President James Jackson said.
"The availability of hotel quarantine places in NSW is limited and further constrained by Sydney's disproportionately high intake of returning residents.
"We acknowledge the subsidy the NSW Government has put in place to halve the cost of hotel quarantine applicable to agricultural workers, but the cost remains prohibitive to many farm enterprises, particularly the smaller ones."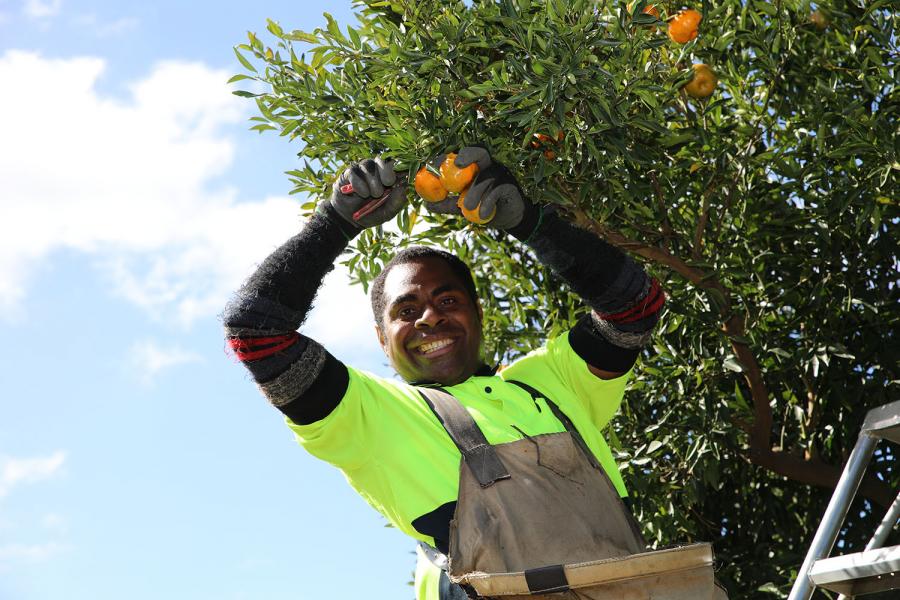 With the majority of NSW residents now vaccinated, and the nation learning to live with COVID, NSW Farmers and the NFF believe a streamlined on-farm model can be delivered at substantially less than the cost of hotel quarantine while effectively managing COVID risk.
"After years of drought, our farmers are finally facing the prospect of record-breaking harvests," Mr Jackson said.
"Labour shortages are the main barrier standing in their way, so we need as many tools as possible to get harvests off the ground."

NSW Farmers President James Jackson
"For us, on-farm quarantine is a no-brainer that could improve the likelihood of workers reaching Australia in time for harvests."
A letter co-signed by NSW Farmers and the NFF has been sent to the state and federal governments, and their respective ministers.
Slim pickings- 16,000 worker shortage for horticulture
Conservative estimates indicate the national horticultural sector alone will be short about 16,000 workers this year, according to the National Farmers Federation (NFF).
NFF CEO Tony Maher said the industry has now reached the point where growers are unable to harvest their crops and risk losing millions of dollars' worth of production.
"We recognise the Federal Government's efforts in keeping the Seasonal Worker Program and the Pacific Labour Mobility Program operational during the COVID-19 pandemic," Mr Maher said.
"However, the limited number of placements and the significant cost of quarantine have proved barriers to the many, many international workers sitting, ready and waiting to start work on Australian farms."

NFF CEO Tony Maher
"The cost impost to farmers has also made these programs out of reach to many farm businesses, even despite generous subsidies from some state governments."
Mr Mahar said quarantine challenges also threatened to compromise the effectiveness of the new Ag Visa.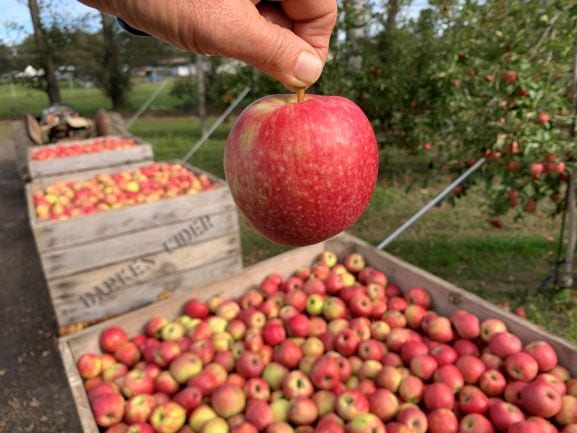 The NFF's proposed pilot would be modelled on the arrangements established in Queensland for the Seasonal Worker Program Restart and consistent with public announcements about the 'at-home' quarantine pilot and the opening of international borders, as announced on Friday.
"The number one priority for farmers is keeping their families, their workers and communities safe from COVID-19," Mr Mahar said.
"The Pilot would therefore apply the appropriate safeguards to limit risk, including an assessment of COVID-19 epidemiology of the nations from which the workers come, vaccine status and a robust testing regime. It should also be noted that many Pacific nations have never had community transmission of COVID-19 and most approved workers have received two doses of a TGA-approved vaccine."
Mr Mahar said following a successful NSW pilot, on-farm quarantine could be rolled out across other jurisdictions.
"We note that states such as NSW have flagged an intention to transition away from hotel quarantine arrangements to home quarantine when 80% of the State's adult population have received double dose vaccination. On-farm quarantine should be viewed in the same vein as home quarantine.
"A pilot of on-farm quarantine arrangements would represent a safe and prudent pathway for international workers and would be recognition of the unfaltering work of farmers in keeping supermarket shelves stocked and the economy ticking in these challenging times," Mr Mahar said.
On-farm quarantine pilots in QLD
In a first for remote regional areas of Queensland, on-farm quarantine arrangements at St George have been approved for 34 seasonal workers from Tonga.
Department of Agriculture and Fisheries General Manager Pacific Labour Scheme and Seasonal Workers Programme Peter Donaghy said the seasonal workers were arriving at a crucial time to harvest significantly sized onion and garlic crops.
"These workers will provide much needed relief and support for growers in this remote region of Queensland," Mr Donaghy said.
Mr Donaghy said the 34 seasonal workers were arriving as part of the Pacific Labour Scheme and Seasonal Workers Program (PLS-SWP).
AgForce Queensland CEO Michel Guerin said farmers have welcomed the option of being involved in on-farm quarantine trials.
"The pilots that have been happening along the coast and in more intensive industries have worked," Mr Guerin said.
"We do need a multi-pronged approach and on-farm quarantine is proving beneficial and that's why we are calling for it to be expanded in Queensland."

Agforce CEO Michael Guerin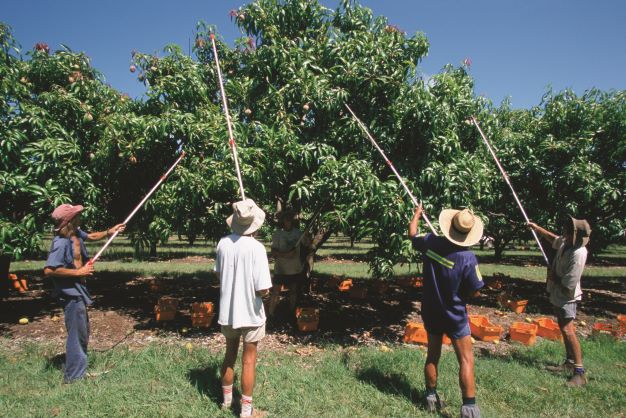 Queensland has so far brought in 3680 PLS-SWP workers from Pacific Island nations with the lowest risk of COVID-19 transmission to work in the state's agricultural businesses, with 2294 of those workers having successfully completed on-farm quarantining.
Growcomm CEO Stephen Barnard said Queensland has led the country in allowing seasonal workers from low risk Pacific nations to complete quarantine on farm while they work.
"Across the ditch however, New Zealand has leap frogged the Sunshine State by putting in place quarantine free entry for these same workers. In a competitive recruitment market, we need to keep ahead of this game," Mr Barnard said.
"We still desperately need more quarantine capacity."
Will the new Ag Visa help fill the backpacker void? Read more here.