In the year ending June 2020, 12 per cent of Australian households had purchased 'fresh' hazelnuts, buying an average of 162g per shopping trip. Many more Australians would have eaten hazelnuts as an ingredient in chocolate bars, cakes, breakfast spreads and as part of dishes in high-end restaurants.
But the most likely origin of hazelnuts consumed in Australia is somewhere far from home – the Black Sea Coast in Turkey to be exact, where 70 per cent of the world's hazelnut crop comes from. In the year ending June 2020, Australia exported five tonnes of kernel hazelnuts, and one tonne of in-shell hazelnuts, but we imported a whopping 3,496 tonnes of kernel hazelnuts to feed our chocolate habit (most imports are used by mass-market confectioners).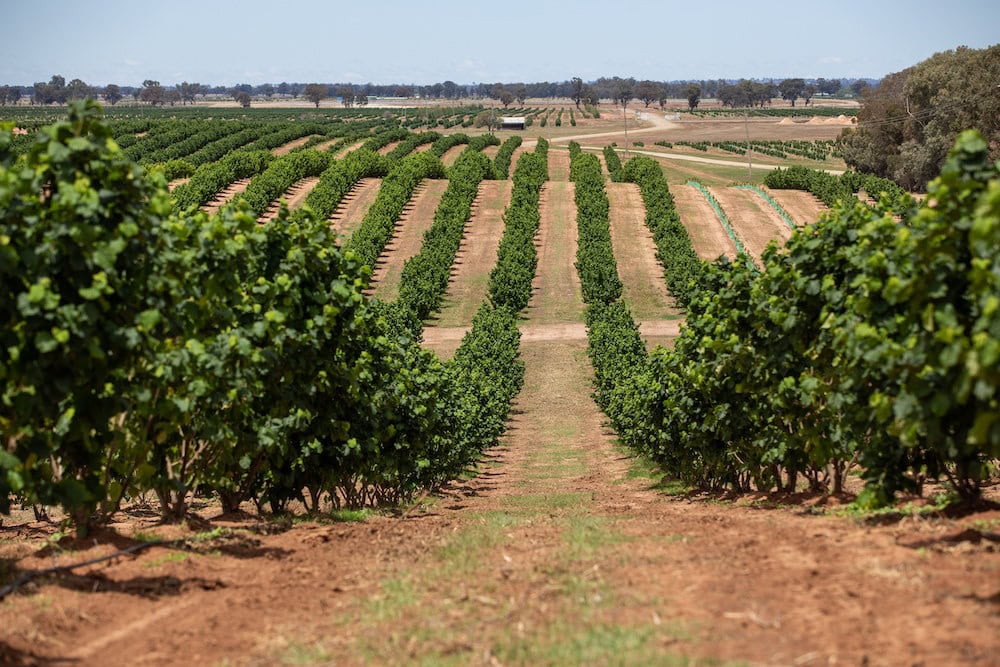 "There is a significant import replacement opportunity for Australian-grown hazelnuts," explains Darren Baguley, the NSW Representative for the Hazelnut Growers of Australia.
"Most hazelnuts bought in-shell in Australia are imported from Turkey, a small amount comes from the US, and they are usually a year old. Australian hazelnuts are fresh and of extremely high quality – quality that patisseries, confectioners, hatted restaurants and consumers are all recognising."

Darren Baguley, the NSW Representative for the Hazelnut Growers of Australia
"There is an even larger potential market for providing quality, fresh Australian hazelnuts to the northern hemisphere in off season – if we can get to scale," says Darren.
Basil Baldwin's hazelnut farm near Orange sits above three abandoned goldmines, and in the 20 years since he and his wife Jean established it, he's seen a significant increase in demand.
"We have 5,000 trees and this year we harvested close to 20 tonnes. I think the demand for hazelnuts has increased and so the price has also increased. The supply in Australia is very limited, and the imported product is generally inferior. For example, we supply to Scoop Wholefoods here in Orange, and they have our roasted nuts, and they have nuts from Turkey. And the Turkish nuts are rancid; they really are absolutely awful – there's no other word for it. So there's a very big opportunity for fresh, Australian-grown kernels."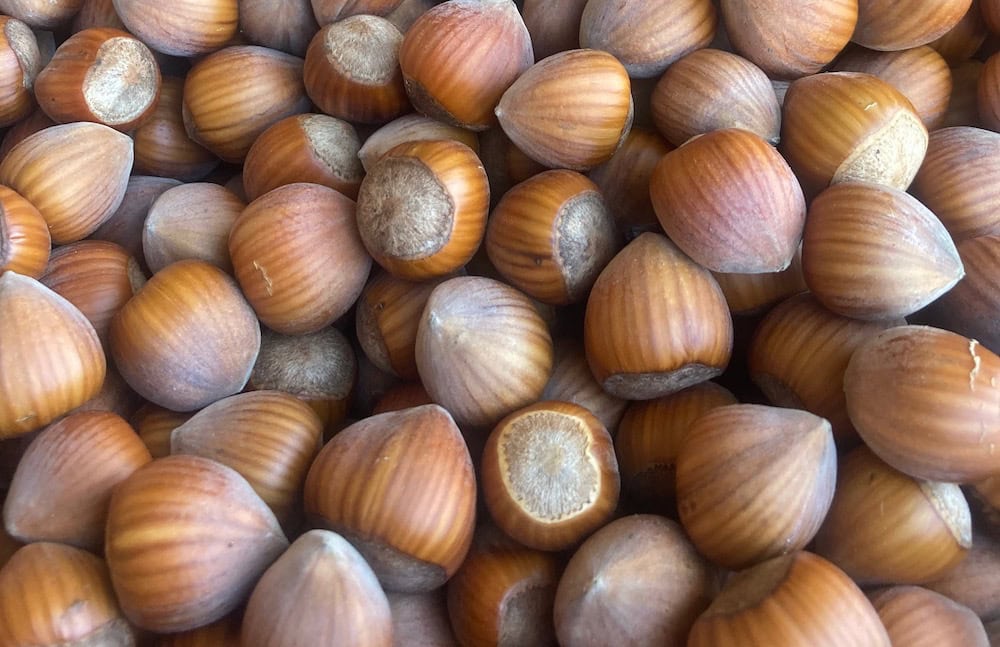 A leap ahead for the hazelnut industry
Hazelnut imports grew by more than 60 per cent from 1992 to 2015, so it's no surprise that businesses have been exploring opportunities to scale up domestic production. In 2016, recognising both the domestic and international demand for hazelnuts, Italian food giant Ferrero – makers of global brands such as Nutella, Ferrero Rocher and Kinder Surprise – established the company Agri Australis in Narranderra in the Riverina region in order to plant and cultivate one million hazelnut trees.
In line with a global business approach to support the development of hazelnut cultivation around the world, including within the Southern Hemisphere, Agri Australis joins Ferrero farms in Chile, Argentina and South Africa that are beginning to supply an additional global harvest from February to March.
Hazelnuts take seven to 10 years to come into commercial production, so Ferrero had to choose its Australian location well for such a long-term investment. Hazelnuts grow best in temperate areas, and Ferrero identified cultivation should take place between the latitudes of 30 to 45 degrees in the Southern Hemisphere. With its wide range of soils, transport links, access to regional skills and labour, and opportunities to scale up, Narranderra ticked all the boxes.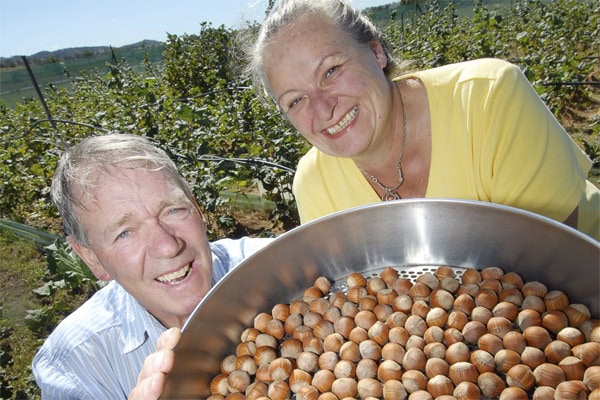 "One of the largest confectionery groups in the world growing hazelnuts in Australia has been a massive boon to the industry. Its nursery provides scale if growers are willing to grow the varieties it favours, and it has increased the visibility of the industry at all levels of government," enthuses Darren.
Agri Australis' first commercial yield is expected to be 5,000 tonnes in-shell, representing the majority of the industry's rapid expansion in the coming years. Though, all Australian hazelnut growers are feeling the exceptional increase in demand. Craig Anderson, a grower from Southern New South Wales, asked that his business not be named as existing demand is so high and his orchard is still recovering from the bushfires.
"We no longer have to approach potential new customers as we did when we started. Social media and word-of-mouth are enough now. We went from purely selling nuts in-shell, to supplying raw kernel, meal and roast kernels. Each was in response to customer requests."
A global opportunity
Between September 2019 and March 2020, Turkey made nearly US$1.65 billion in revenue from hazelnut exports, but growing instances of unseasonal storms, rising temperatures and an invasion of brown marmorated stinkbug are putting Turkey's, and the world's, hazelnut supply at significant threat.
"Because there are very few pests and diseases that affect hazelnuts in Australia, they are easy to grow with minimal chemical use, giving Australian hazelnuts an exceptionally clean and green image," says Darren.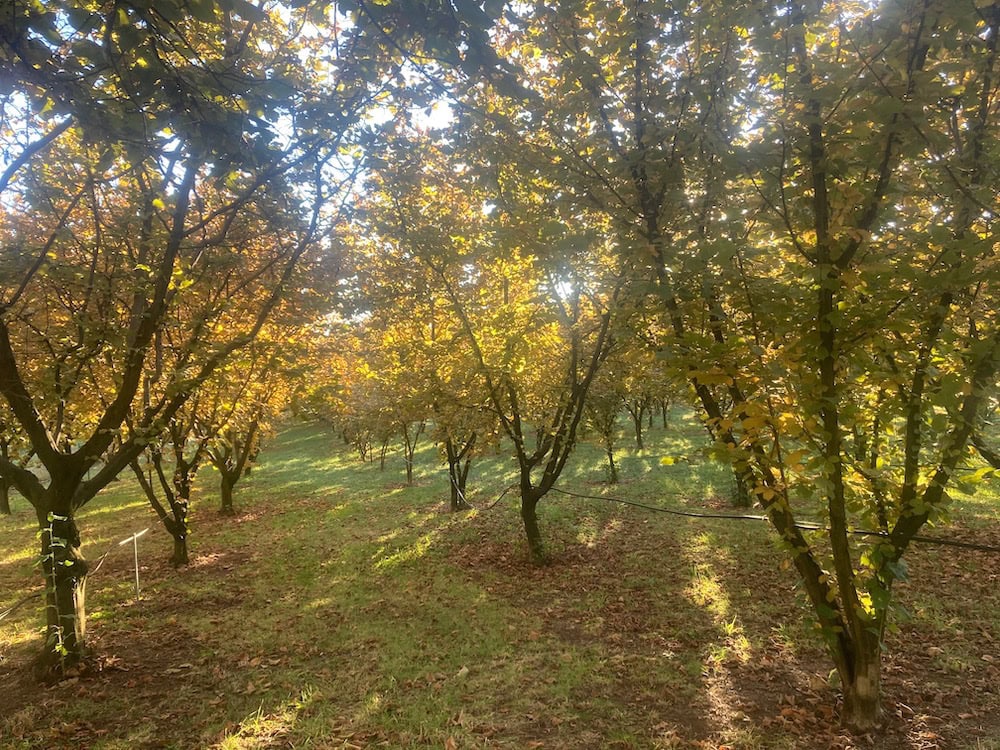 "Hazelnuts are a high-value tree crop with growers who are willing to value-add getting prices as high as $30 per kg. Support from the NSW Department of Primary Industries has been quite strong – there is a temperate nuts researcher who looks after hazelnuts, walnuts and chestnuts, and there are several hazelnut research plots in NSW. But Hort Innovation excludes the hazelnut industry body from matched funding on projects because it does not have a statutory levy, though previously it did match funds. The industry would like to see this reinstated."
The demand for Australian hazelnuts is only going to grow in the decades ahead, and with more than a million hazelnut trees already in production, NSW is primed to lead the industry to a sweet future.
Can Australia make its own chocolate?
A report from 2019 revealed that Australians consume 32kg of chocolate per person per year, and there's little doubt there would have been quite a bump in the past 12 months as so many of us reached for 'comfort food' during the ongoing pandemic.
There are many chocolate manufacturers in Australia, but very few that can claim to be producing Australian single-origin chocolate. While hazelnuts are a significant part of the chocolate-making process, there is one ingredient that is even more vital – cocoa.
Cocoa only grows in latitudes 10 to 18 degrees north and south of the equator, so while Pacific neighbours like the Solomon Islands and Vanuatu have the perfect conditions, NSW doesn't make the cut right now (though trials of controlled temperature cropping and cooler climate breeding programs could change that in the future).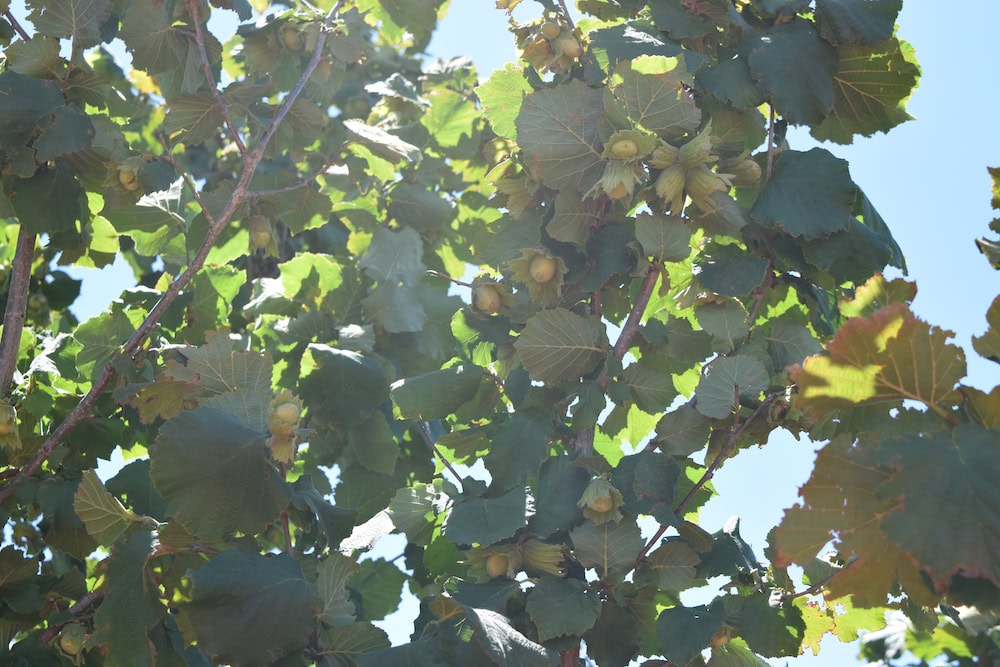 The best production potential for cacao in Australia is northern QLD, and parts of the Northern Territory and Western Australia. Since 2010, Daintree Estates at Mossman in northern QLD is one of a handful of companies in the world that covers the entire chocolate supply chain – growing, harvesting, processing and marketing its own product range. Working with three different farmers in the tropical Daintree region, the business focuses on sustainability and using Australian sugar and ingredients to ensure the chocolate is single-origin and truly 'local'.
Another QLD producer, Charley's Chocolate Factory in Mission Beach, had its Mount Edna cocoa chocolate awarded as one of the 18 finest in the world in 2017 at the international Cocoa Of Excellence program in Paris – often described as the 'cocoa Olympics'. Whether Australia has the ability to grow its own flourishing 'tree to bar' chocolate industry at scale remains to be seen, but with global confectioners turning their eyes to Australian hazelnuts, the potential for our own Willy Wonka empire to emerge from locally-grown products feels closer than ever.
If you enjoyed this feature on the hazelnut industry, you might like our story on NSW's sugarcane industry.