Every family farm is a labour of love, marked by years of dedication, risks taken, and countless sacrifices, all with the enduring hope that it will stand the test of time. The quest for a legacy that encompasses both the preservation of cherished family traditions and the rich tapestry of heritage has always been seen as a noble endeavour.
However, when the moment arrives to hand over the reins of the family farming business, it can bring forth a complex blend of conflict, confusion, and uncertainty.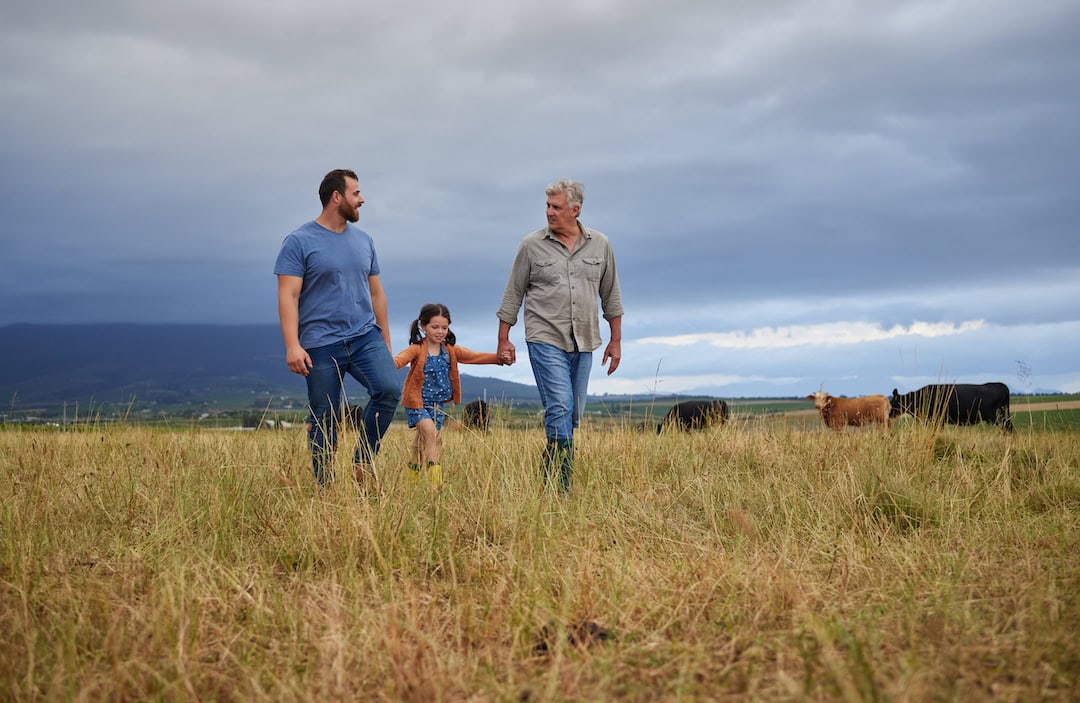 Often a business, a home and a family unit are all on the line, and the very mention of the word 'succession' in some farming families is enough to unleash the kind of drama they've spent decades trying to avoid.
But while the complexity of the succession process is palpable, there is evidence that traditional ways are being challenged – although for many families, the most difficult step is the first one. That step is instigating the tricky conversation that's been put off over and over again – until somebody dies.
Sons and daughters
Succession is such a huge issue that the University of New England has created two new online postgraduate courses in the hopes of helping farming families and other businesses tackle their succession dramas.
The Graduate Certificate and Graduate Diploma in Transition and Succession Planning are aimed at upskilling a range of people involved in family businesses, such as farm business consultants, family counsellors, lawyers, and financial advisors. The courses cover areas such as dispute resolution, communication, and legal issues.
With women making up 50 per cent of Australian students studying agriculture, the tides are turning away from old ways of thinking. For instance, prior to 1994, women could not list 'farmer' as their occupation on the census form. Instead, they were viewed as 'non-productive silent partners'.
In Australia, the most recent research carried out on farm transfers identified that daughters were the nominated successor for the family farm in only 10 per cent of cases.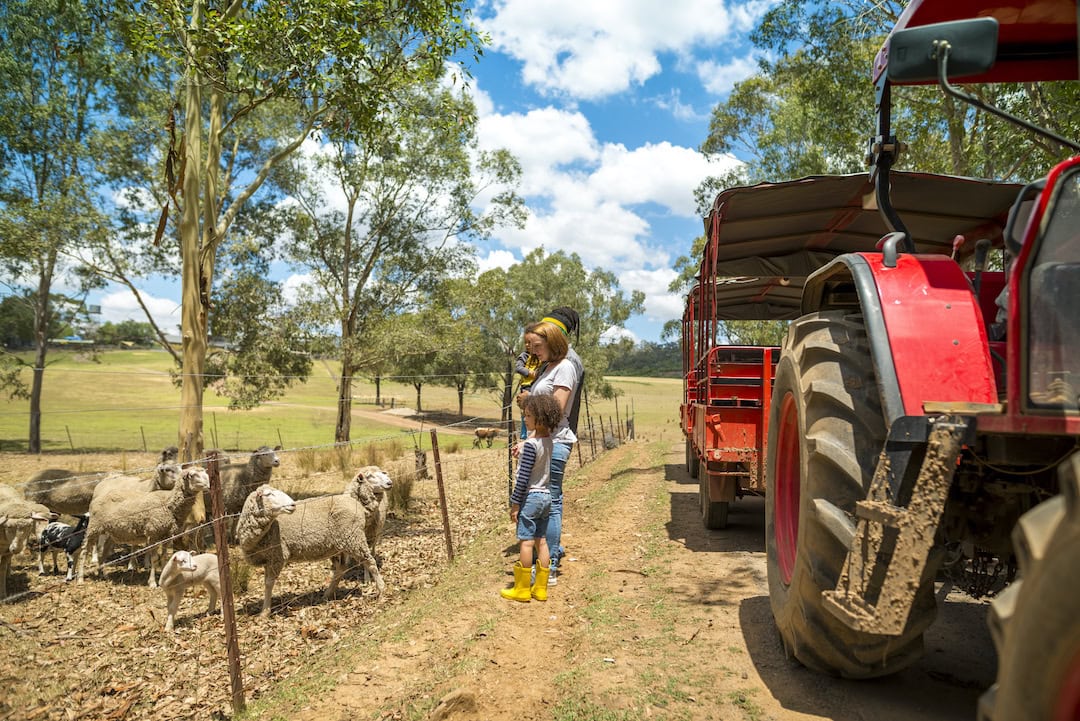 Dr Lucie Newsome from UNE has recently completed a study on succession: Changing scripts, gender family farm succession and increasing farm values in Australia.
The issue of succession is explored with a particular focus on understanding how changing gender norms and increasing asset values may be impacting common patterns of farm ownership.
It also focuses on how social scripts inflect traditional patterns of farm succession and review what makes up a 'family farm', as well as the changing economic environment in which family farms operate.
Dr Newsome says, while there has definitely been some progress, it has been remarkably slow.
"Expectations are changing," she says. "Sons are no longer seeing farming as their only option, and daughters are seeing no reason why they wouldn't be considered in the succession plan."
According to Dr Newsome, there has been a disruption in the past 30 years regarding children's expectations in regards to their roles, choosing their own occupation and being more geographically mobile.
"There are economic issues around farm liability, and social issues of managing expectations of farm children. But there is still an enduring theme of a desire to keep the farm within the family and preserving the connection with the community and workers," Dr Newsome says.
"There's a default assumption that the son will inherit but because children's expectations are changing and because women's agricultural education has increased, these expectations are starting to move in the right direction."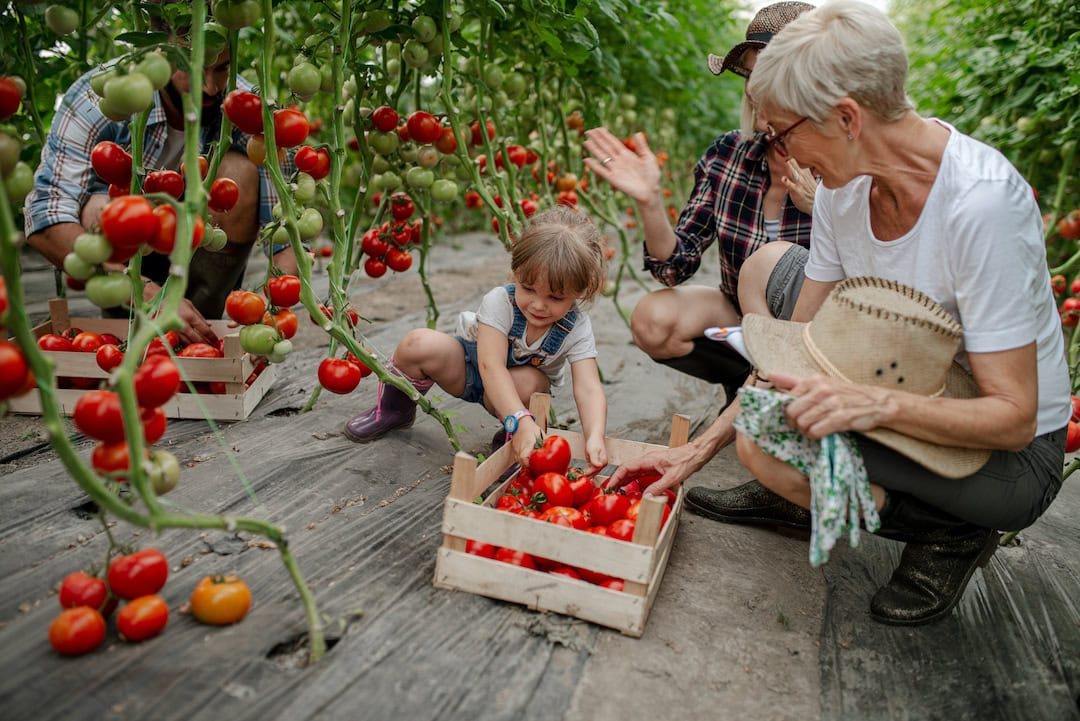 Dr Newsome says now there is "wriggle room" for considering daughters – particularly if families go through a formal farm succession plan with a planner, a lawyer or an accountant.
"There's a forum for the children to say what they want, unlike previous generations where the transition might happen through the will. The enduring theme from the interviews with the advisors is to start early. Think of a succession plan as a living document that will need to be revised regularly as families change. This also helps to challenge the socialisation and implementation around succession," Dr Newsome says.
"Family law has changed and there's no way to exclude either non-inheriting siblings or safeguard the farm from partnership breakdown – this is a crucial point. This means, legally, challenges can be made under the Family Law Act about unequal provision to other siblings but also, if the inheriting spouse breaks up with their partner, then that is wide open to making a claim on the assets."
The overriding message from the professionals included in the UNE study is that you are better off to include all the family members.
"Communicate regularly, have everyone on the same page and allow a forum that allows everyone's voices to be heard. This is better than excluding them from decision-making, because that is more likely to create a stronger reaction and, legally, you won't have many legs to stand on," Dr Newsome says.
The five 'd's
Like many on the land, Rev. Williams has heard stories about people reaching their 'tipping point' that eventually leads them to deal with succession plans quickly. Noel calls these the five 'Ds' that can make succession planning so problematic:
Death/Disasters
"Death is a major catalyst for families to say, 'OK, now we really have to deal with succession planning'. Disasters can also be a major catalyst in pushing people towards the process. They get to a point where they have no choice but to put a succession plan in place, however it's at a time when they are possibly grieving the death of a loved one, or dealing with any number of other disasters."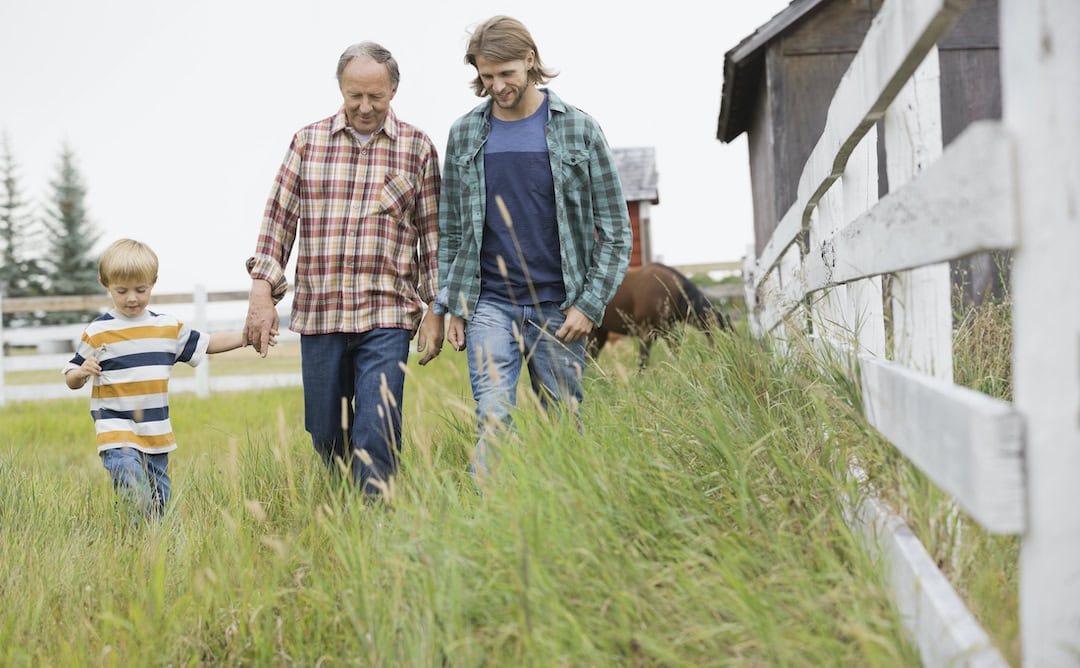 Depression
"Depression is another big issue on the land and can have a huge, devastating impact on succession planning."
Dementia
"A growing issue is dementia. Dementia shows itself uniquely in every individual, and for some people, you wouldn't pick it – but others drop off very quickly and it's a huge matter I deal with constantly."
Divorce/Dysfunctional relationships
"Dysfunctional relationships in families often have a long history that might have started over an argument years ago that was never properly resolved. This is a huge issue because when there are clashes within the family, it makes people push succession to the very back of their priority list. The unresolved conflict causes fear and anger, which only makes succession issues more difficult.
Desperation
"People reach the point of desperation and, generally, I find desperation does not produce ideal decision-making. When people make decisions in desperation, the decisions are generally very bad."
Pastoral care and hard conversations
But the biggest sticking point of all is not unique to farming families, and that is how to start that difficult conversation without igniting a family feud.
Rev. Noel Williams, the Barwon Bush Chaplain for Frontier Services has seen it all when it comes to family conflict and other struggles.
Regarding succession planning, Rev. Williams says putting off the crucial conversation until it's too late has dire consequences.
"Some people become less capable of making the tough decisions, or the work on the farm is so intense that they don't get around to saying what they want. For others succession is just not on their radar," he says.
"I'm on the land myself, as well as being the bush chaplain, so I understand that you'll have critical focus on the issues that are front of mind: there's the stress of the cost of living, El Niño, the price of beef, lamb and pork falling and so on, and all of this has a flow-on effect.
"I don't believe any farmers are saying that succession is not important – they're all very aware – but there is just so much other white noise around us that it just gets lost in the static. Part of my role is to encourage people to get moving with succession planning. But it's the emotional side that's the killer."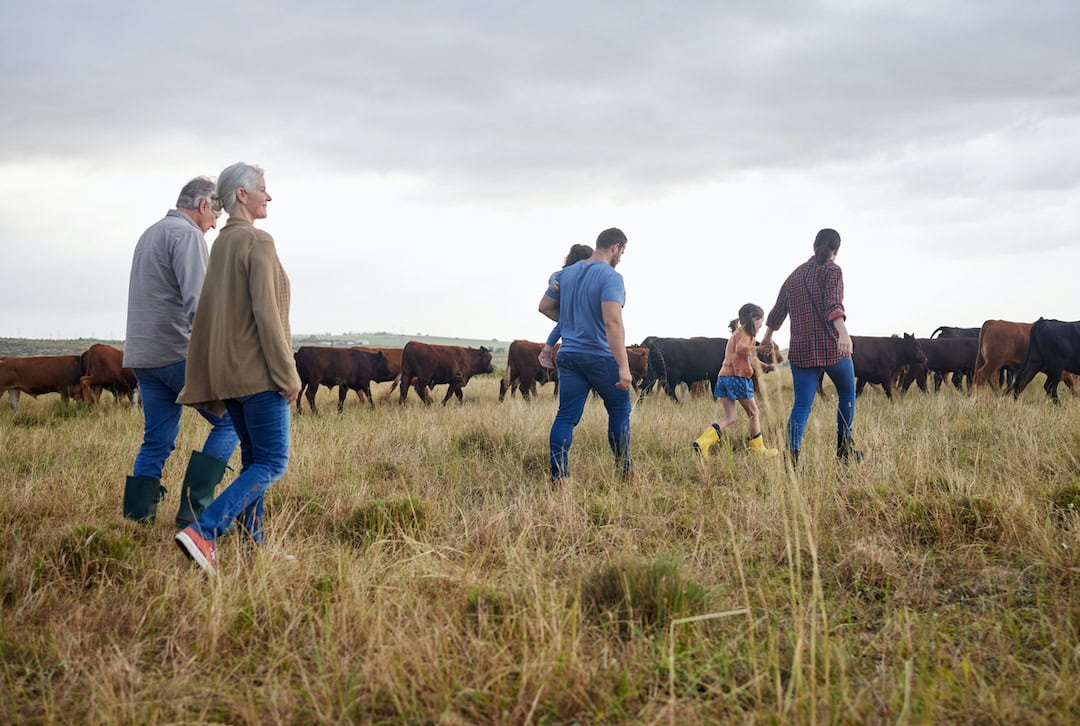 Embrace the process
Noel believes, taking into account all these serious issues, it's no wonder some farming families drag their feet when it comes to starting a conversation about succession.
"People get to an age and stage of their life where they want to finish with the farm. The complexity of that is a driver; they want to retire with an income, they want to have a life beyond the land and they need to get the succession plan going. And then the process of actually doing that involves transition, and people don't usually transition well until they have it thrust upon them. And that leads to pressure, which can exacerbate their desperation," Rev. Williams says.
"The pressure and desperation are very important to acknowledge because that makes the emotions more intense. So, when emotions are high and a consultant comes in to complete a very complex process, it is generally a recipe for disaster."
Rev. Williams also claims he's seen problems arise when advisors might not have the awareness of the remote family, or can't read the room in terms of family dynamics, and they devise a 'one size fits all' process that doesn't suit the family at all.
"And some people just don't have the ability to listen," he says. "The divide between city and bush is a huge thing that is ever widening. In the 'city bubble' there's often a belief that any problem in the bush can be fixed – but succession isn't a problem to fix. It's a process that is very complex and takes a lot of effort to be able to manage the difference between desired outcomes versus expectations of the succession plan and the distribution percentage. Then it often comes down to kindergarten talk such as 'why does he get more than me?'
"Succession planning is more than dividing up the assets. Hopefully you've been able to coach your children and support them in re-engaging in the farm if it is going to stay in the family and, if not, then it's about selling the farm and dividing the money.
"Succession is about life and living; and being in solidarity as a family. And, if that's not in place, then the nuts and bolts of succession become very problematic."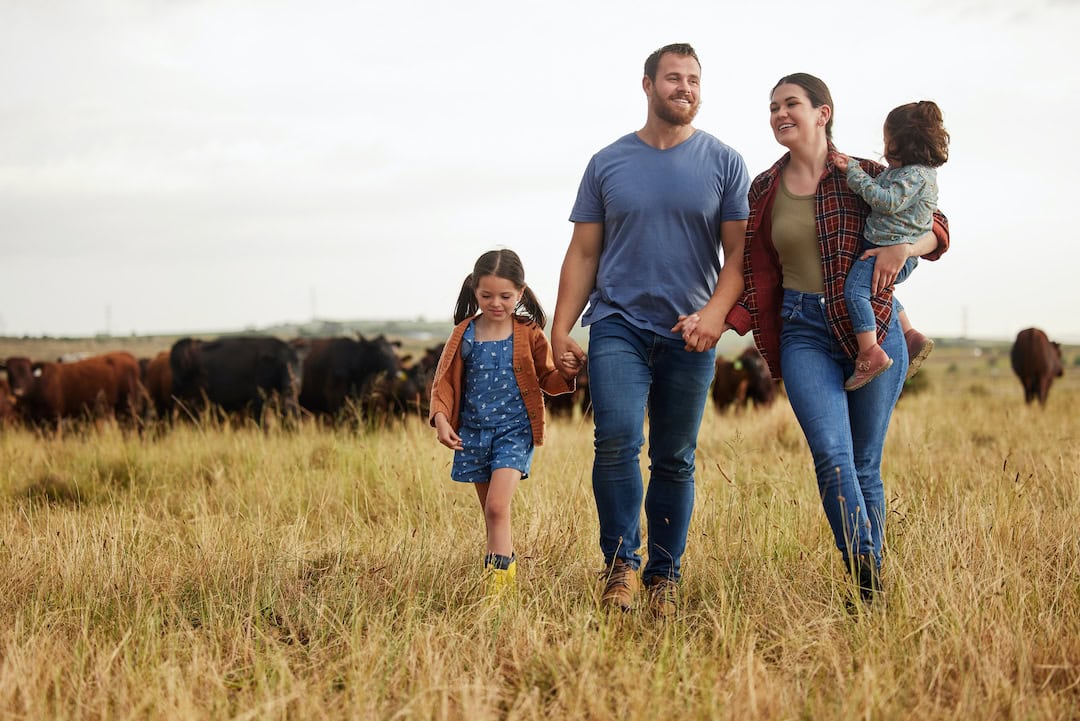 Rev. Williams advises people to not leave succession planning until it is too late. He also encourages people to pay close attention to their total wellbeing because this will lead to better decisions being made.
"There's physical wellbeing – taking time to relax – and emotional wellbeing which is making sure you're sleeping without being anxious or worried. Emotional wellbeing is all about relationships and love, and finding goodness in everything, even in toil,"
he says.
"The other element in total wellbeing is social wellbeing. The network of social interactions is very important when it comes to succession planning. When you're so focused on the land, you get overwhelmed and the first thing that drops off the radar is your friends. You need to pay attention to social wellbeing before and during succession planning, but also as an outcome of succession planning.
"Another element of wellbeing is spiritual, and that might be something as simple as reconciling with someone, or forgiving and letting go. Once you focus on your total wellbeing, you will be in a better place to make better decisions about succession – and that will benefit your entire family."
To read more about passing on a family business to the next generation, click here.