Macquarie University researchers are leading the charge in seeking to exploit regional differences in FAW sex pheromones with the backing of Hort Innovation Australia (HIA) and the Grains Research and Development Corporation (GRDC).
The innovative project aims to develop improved monitoring and management tools for farmers and synthesise pheromone blends used by female FAW moths to attract mates, ultimately guiding male moths into traps.
The FAW (Spodoptera frugiperda) moth is a formidable opponent in the pest control world. Some traditional chemical methods have had limited success due to resistance issues and its larvae enjoy a wide range of food crops and grasses, with a particular hankering for sweetcorn, corn and sorghum crops. FAW also have the potential to infest various horticultural crops and pasture grasses and have been recorded in sugarcane, cotton and wheat in other countries.
Native to the Americas, it was first detected in Australia at Bamaga, Cape York, in 2020. It quickly spread across northern Australia and down to northern NSW. Authorities ruled out any eradication plans and have instead focussed on control measures and monitoring the seasonal movements of moths.
Macquarie University's pheromone research project aims to significantly narrow down the FAW control zones for farmers to incorporate into Integrated Pest Management (IPM) plans. Field and onfarm work will begin in November with research locations secured in NSW, Queensland, Western Australia and the Northern Territory, and will be ongoing for the next three years.
Phase 1 will investigate the geographic variation in the sex pheromone of Australian FAW populations and compare the effectiveness of commercially available lures at different locations.
"The comprehensive data gathered from trapping networks across Australia will serve as the foundation for developing models that forecast the timing and extent of seasonal pest abundance," says project lead Dr Vivian Mendez.
"This data-driven approach will empower farmers with a more effective and sustainable strategy for managing FAW, thereby reducing the economic losses associated with this pest.
"The research outcomes will enable growers to accurately target insecticides when and where they are most needed, thereby reducing costs and improving the sustainability of production."
Phase 2 of the project will look at synthesising pheromone blends specifically suitable for each region based on the proportions of compounds found in natural blends.
Pheromones are chemicals emitted by animals to communicate with their counterparts of the same species. They serve various purposes, including attracting mates, demarcating territories, or signalling danger.
Macquarie University Research Fellow Dr Meena Thakur says sex pheromones, in particular, hold significant promise for monitoring FAW populations, as they can be employed to lure male moths into traps.
"Once the pheromones are identified, they will be synthesized and incorporated into traps to monitor the population of FAW," Dr Thakur says.
The project will also explore the potential of pheromone lures to cause mass mating disruption. This involves saturating the environment with artificial pheromones to impede males and females from locating each other.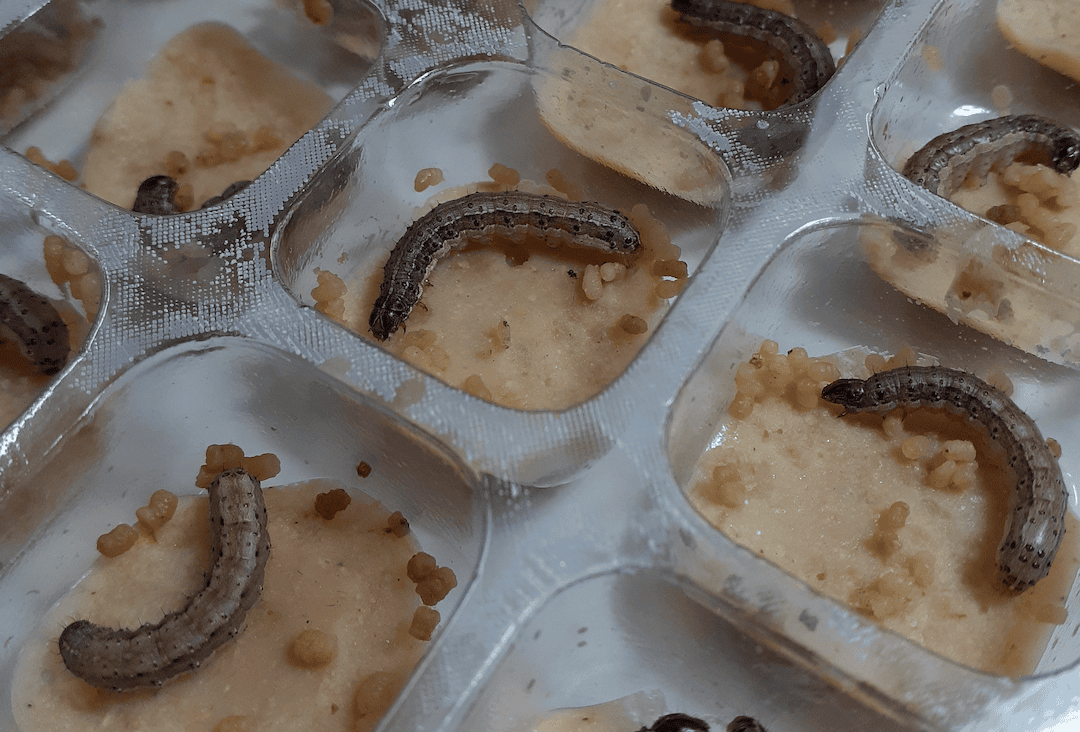 "If successful, these approaches could substantially reduce the reliance on insecticide applications, thereby minimising the environmental footprints of food production."
The $6.5 million 'Effective fall armyworm pheromone blends for improved monitoring and population estimation in Australia' project is funded by HIA and GRDC.
It involves collaboration with the CSIRO, Cervantes Agritech, the New Zealand Institute for Plant and Food Research, the NSW Department of Primary Industries (NSW DPI) and government bodies in Queensland, Northern Territory, and Western Australia.
"The project is ongoing, and the research team hopes to continue to uncover more about the pheromone communication system of the fall armyworm in Australia, ultimately offering a beacon of hope for more sustainable and effective pest management strategies," Dr Thakur says.
Fall armyworm focus in Northern NSW
FAW has quickly climbed the priority list for insect pest monitoring programs in corn crops across northern NSW since it was first discovered near Moree in 2021.
LLS Business Partner for Agriculture and Plant Biosecurity, Dale Kirby, says FAW is no longer regarded as an emerging pest threat.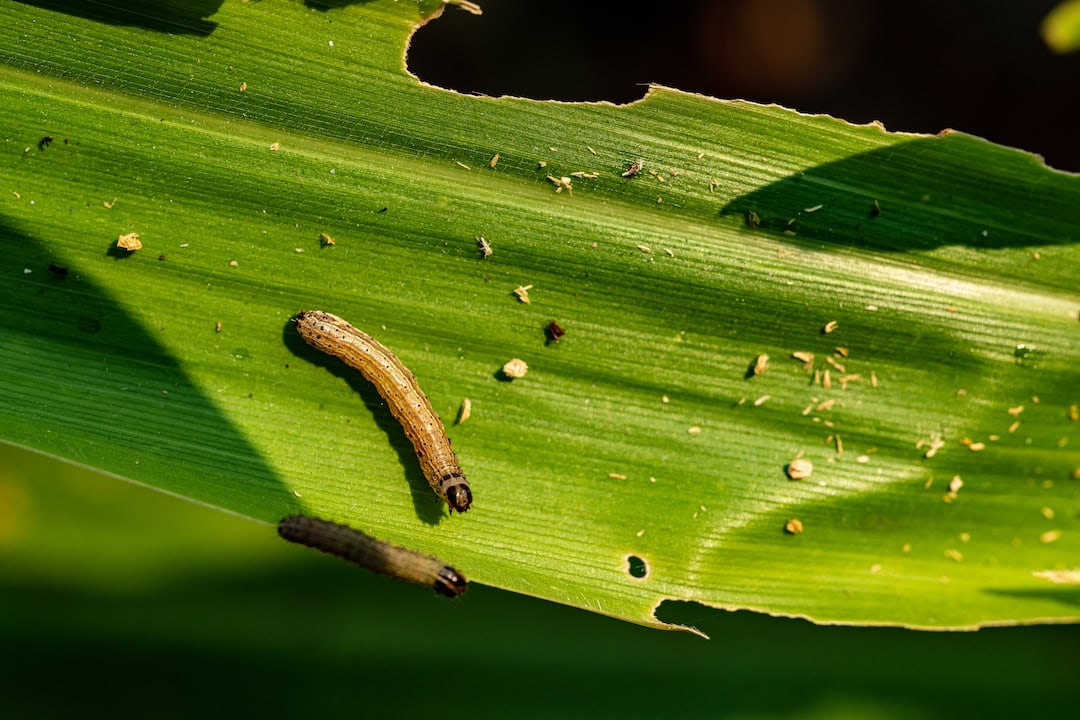 "It is now part of regular management activities for farmers and their advisors, particularly in corn crops," Dale says. "The awareness of this pest and the damage it can cause in NSW has certainly increased in the last two years."
LLS teams continue to monitor FAW in the North Coast, Northern Tablelands, North West, Hunter and Sydney basin regions.
"FAW has been found around Croppa Creek and North Star this year and corn crops were impacted. Farmers were able to control it as part of their pest management programs.
"Farmers with corn crops, which are particularly susceptible, should continue to monitor for FAW. Monitoring really kicks off in September and should continue through to late summer."
The LLS's awareness campaign in the Sydney basin region has been boosted this season, with the Greater Sydney LLS holding a FAW management workshop for local sweetcorn growers.
"The lessons learned from Queensland, the Northern Territory and the top end of Western Australia have been important. The LLS is keeping abreast of monitoring and control activities in those areas to ensure farmers in NSW are getting the best advice."
To learn more about the risks posed by the fall armyworm, click here.