Jeremy Seaton-Cooper, stud principal of Circle 8 Bulls, has welcomed the opportunity to add feed efficiency to the performance data he uses to breed his cattle.
Jeremy believes it will add value to the data he already collects at Circle 8 Bulls, including birth weights, weaning weights, fertility, maternal and carcase data. The last includes ultrasound scanned and actual chiller room carcase data.
He is currently in the negotiation and design phase of installing a net feed efficiency system on his farm, using the RFID ear tags and remote sensing software to measure feed intake.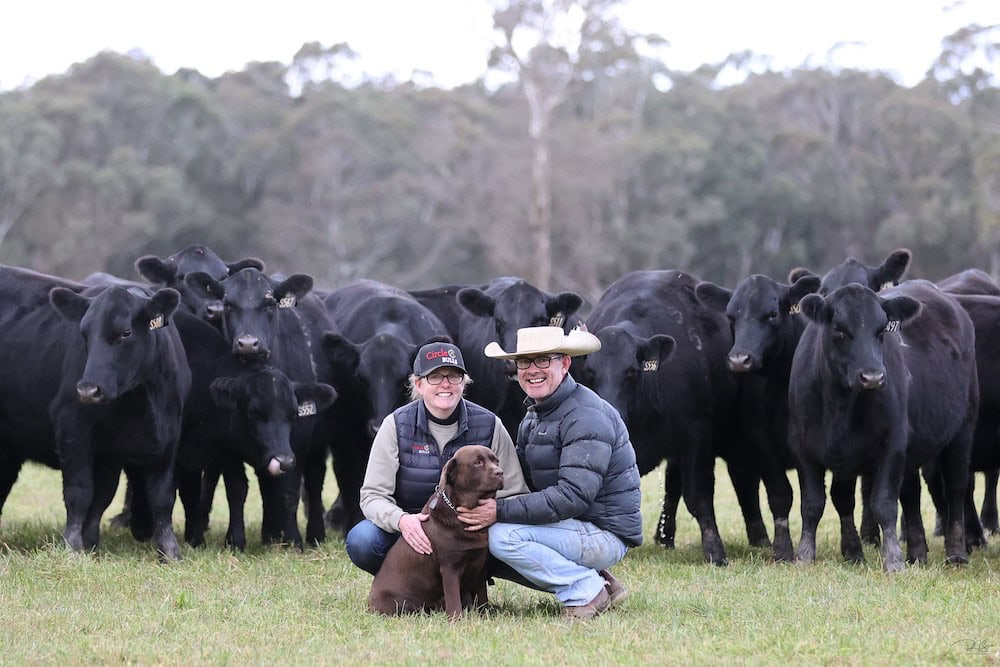 A set of weigh bars at the water trough will enable weights to be regularly recorded during the trial.
Jeremy expects to use the feed efficiency system to initially gather data about his replacement heifers, eventually evolving to a whole herd recording approach, including bulls and steers.
He said the value of undertaking feed efficiency trials on his farm means he will soon be able to identify the most feed efficient animals in his herd.
"We at Circle 8 Bulls are very aware of our social license. People want cattle to be raised with empathy and in a format that has a minimal footprint from an environmental standpoint."

Jeremy Seaton-Cooper, Circle 8 Bulls
"The Wagyu breed is in a luxury beef space and has traditionally relied on a long feeding grain regime. The only way to reduce our footprint under those circumstances is to measure and identify animals that have a reduced intake but have high marbling outcomes. We then use these animals to breed forward.
"If we can design an animal that produces an optimal marbling outcome for a particular market with less inputs, it's a no-brainer to pursue that goal," he said.
Jeremy already collects a vast quantity of performance and carcase data from his own enterprise.
"This year we are investing heavily to collect carcase data from the F1 progeny of our Wagyu bulls joined to Angus cows.
"It's a significant investment and it will increase the accuracy of our Estimated Breeding Values (EBVs) on our bulls, upwards of 20 per cent.
"It will give our customers a higher level of confidence to select bulls. It will also give us a huge advantage over our seedstock competitors in a very competitive space."
If you enjoyed this article on Circle 8 Bulls, you might like to read our feature on Australia's cattle industry.