Aussie farmers are turning to power and performance of Thor Post Drivers & Rock Breakers' premium range of robust hydraulic post drivers to meet demanding workloads in often tough conditions.
With the addition of a Thor hydraulic post driver, farmers can now safely and easily drive hundreds of posts per day using their existing machinery including tractors; telehandlers; loaders; excavators; skid steers and mini loaders.
A Thor hydraulic post driver enables the machine operator to install posts more safely and much faster than hand operated tools or conventional falling weight machines, by controlling the post driving attachment from the comfort and safety within their machine.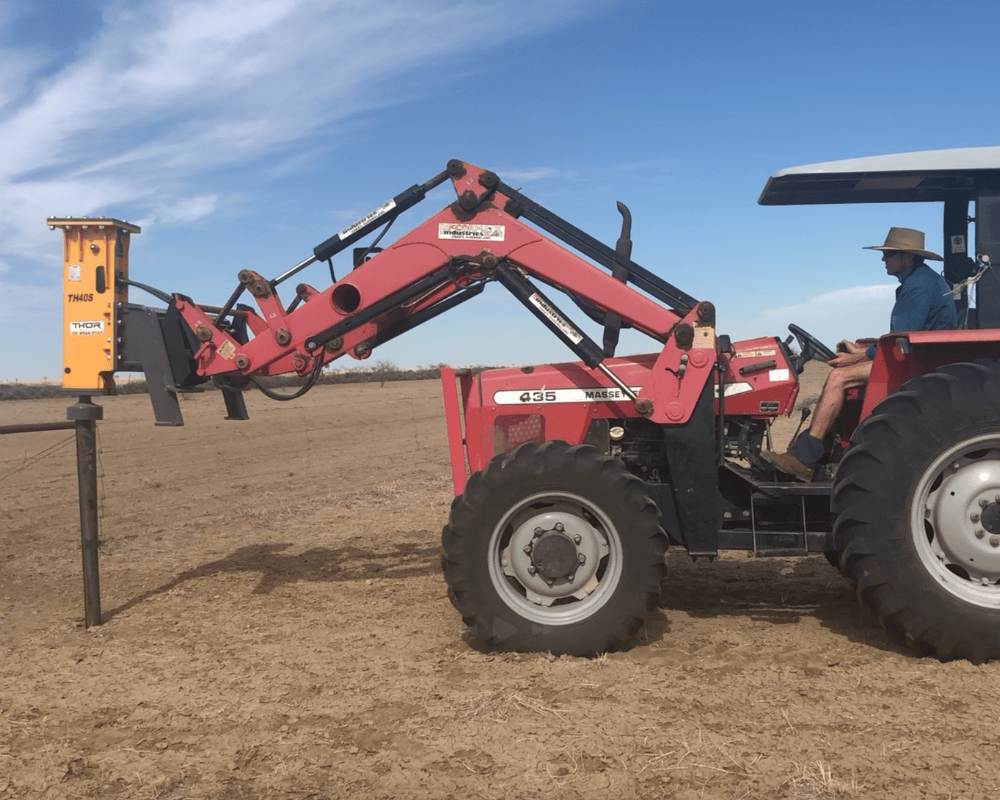 Thor's post tools have a cupped recessed head which fit snugly around the top the post allowing the operator to effectively position the post by moving the machine's boom or arms whilst driving the post.
They will easily drive steel posts including galvanised posts; railway iron; drill stem (bore casing) etc. into even the hardest ground. When driving timber posts into hard ground, pencilling posts or starting with a pre-drilled hole is recommended.
A chisel is supplied with each post driver which is a handy tool to use around the property to break rock, concrete, asphalt etc., or for trenching and demolition work.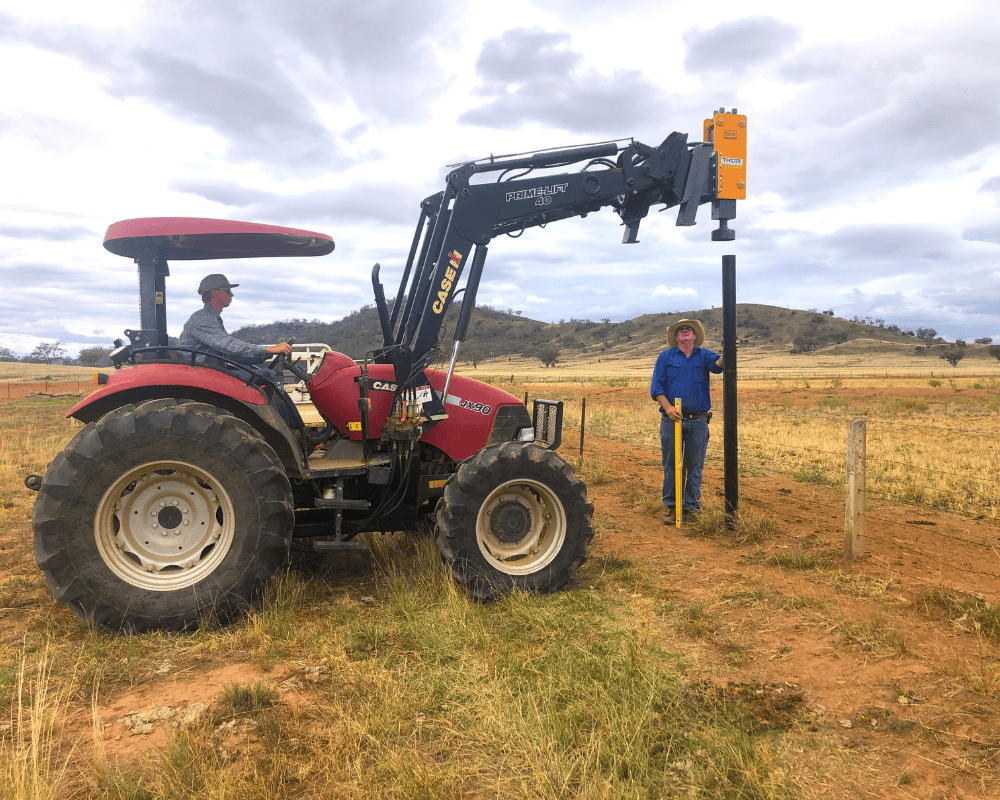 Thor Rock Breakers and Post Drivers Pty Ltd owner Simon Taylor is a qualified diesel fitter and plant mechanic with over 40 years extensive experience in heavy industry. Simon has been in business for over 30 years and over that time has continued to expand operations driven by repeat business and referrals:
"I've been around for a long time and understand the true value of a fair go. We don't inflate our prices or overcharge and deal directly with our customers. I'm very proud to be able to offer Australians a range of robust, premium quality attachments at a fair price – making superior post drivers, rock breakers and compactors a viable investment for all."
Curious? Contact Thor for an obligation free quote.