Livestock Thief and property trespassing are common issues farmers face.
Read how Farmdeck, an end-to-end IoT farm management solution help farmers with this challenge with their surveillance capabilities.
Figures released by the Rural Crime Prevention Team (RCPT) within NSW Police and published in The Land in January 2021, indicate that approximately 111,000 head of sheep and cattle were reported stolen between 2015 and January 2021, costing NSW farmers $22.5 million during that period.
In 2020 alone, there were 1,488 cattle reported stolen in NSW to the value of $2.295m, and 12,974 sheep stolen to the value of $2.231m.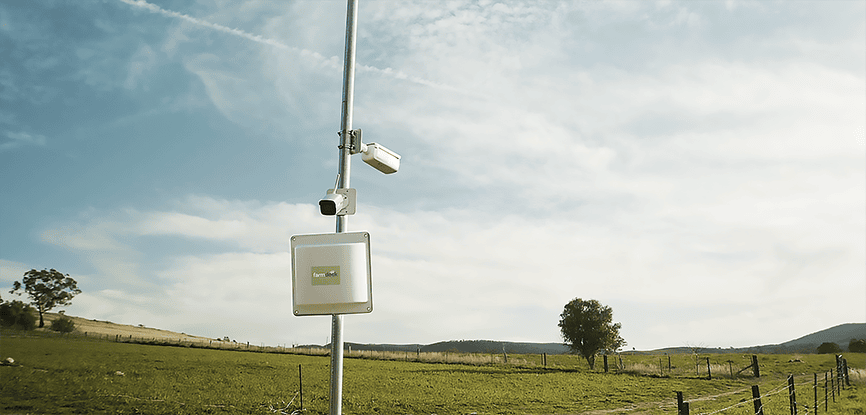 It does not come as a surprise that livestock theft was one of the most discussed challenges at TOCAL and Beef Australia at the Farmdeck stand this year.
Ben Morgan, senior engineer at Farmdeck, recommends Video Surveillance as the first step toward securing properties against livestock and asset theft. Monitoring entry points on and off the , and visually announcing security cameras positions contribute to deterring unwanted entry onto the property. The Farmdeck Video Surveillance feature offers remote monitoring in real time and sends entry and motion detection alerts to the farmers. Through features like license plate recognition and event logs differentiating movements from humans, vehicles, and livestock, it is possible to identify trespassers, increasing the odds of retrieving the stolen livestock or assets.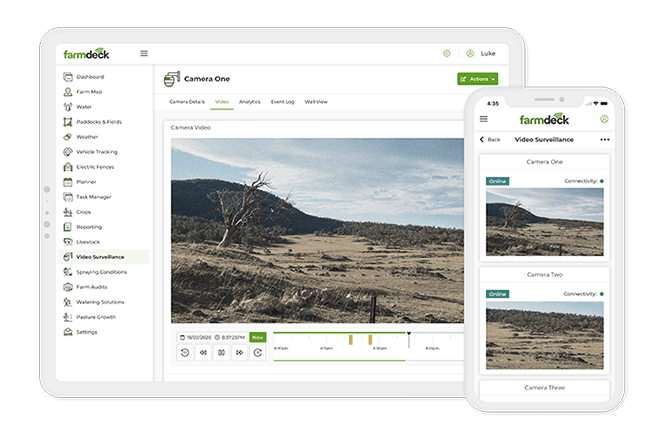 Morgan mentions that surveillance cameras can do more for a farm than only improve its security. Having details for every entry and exit on the property assists with audit requirements and supports farmers' bio-security plans. A proof based on irrefutable data that no foreign materials that could affect the pasture or livestock health were introduced onto the farm, like any new deceases or noxious weeds, is one of the components that could be used for an audit.
The Farmdeck Surveillance Video feature comes at $2,680, including one camera, its live feed, and all the video analytics available on the Farmdeck application from any device with a base monthly subscription at $30. 
Email: sales@farmdeck.com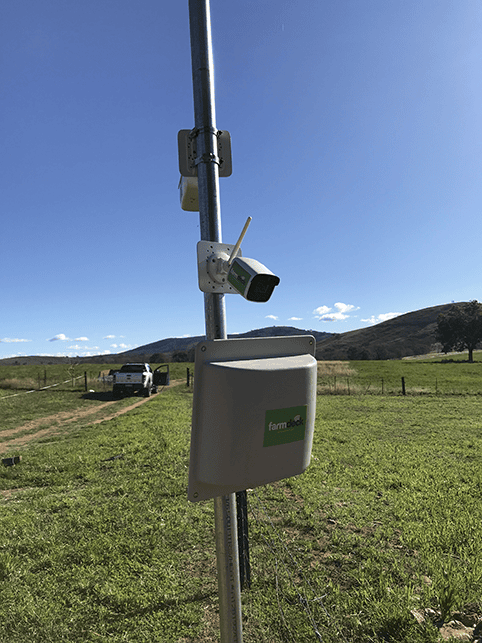 Sources:
NSW Police Force Farm Security Assessment https://www.police.nsw.gov.au/__data/assets/pdf_file/0007/9844/Farm_Security_Assessment.pdf
Drought a factor in rural crime decrease – The Landhttps://www.theland.com.au/story/7084916/stock-theft-costs-farmers-225m/?cs=4951