The Cliffs Australian White Sheep Stud Molong, NSW was established in 2016 with the purchase of foundation animals from the AWSBA Flock No 11. We were registered as Flock # 63 and later became a member of the National Australian White Sheep Society Ltd.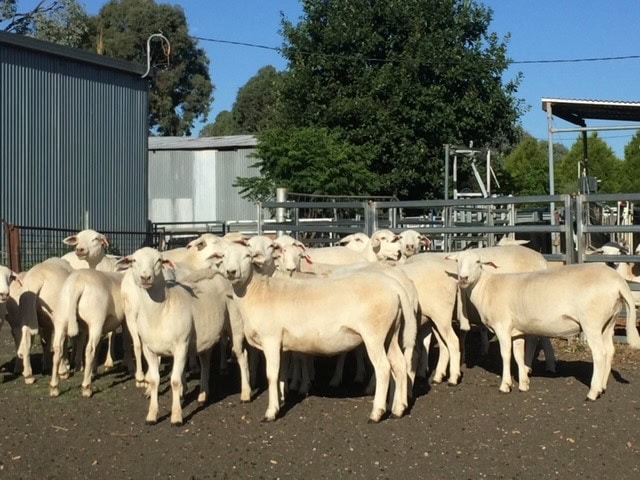 Our main focus has been and still is providing stud and commercial clients with good shedding unshorn sheep at a realistic price by private treaty.
Today The Cliffs Stud runs over 300 purebred Stud Australian White ewes, the descendants of the original foundation flock with introduced sires from other leading Australian White studs as one part of its farm operations. Now we have also invested in a second arm to our sheep enterprise under The Cliffs Stud banner – Sheepmaster composites.
In 2021 we realised there was a need to improve shedding sheep. We saw a lot of sheep being sold into the market place requiring better confirmation, hybrid vigour and shedding ability. We felt we also needed to have an open mind with the development of a composite maternal shedding sheep, basically to replace the backbone of the Australian lamb industry – the XB ewe.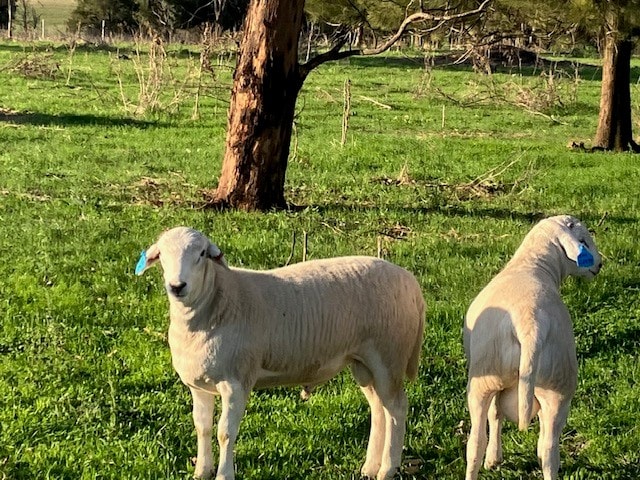 The XB ewe is the progeny of two well known breeds the Merino and Border Leicester, a hybrid with wool. The development of the XB ewe led to the greatest change in the Australian prime lamb industry. We now need to embrace change again with shedding sheep. Commercial fat lamb producers can no longer afford to remove wool from sheep and still have a negative outcome, especially with current lamb prices of around $4-$5/kilo dressed.
The idea of a maternal composite shedding sheep that requires no shearing, crutching, fly or lice treatment and which can be crossed with a terminal sire of choice if needed, could replace the popular 1st cross ewe in the fat lamb industry is not a new one. But at the present moment the shedding sheep industry seems to be breed centric concentrating on the advantages of each of their own particular breed. We witness commercial clients seeking a better shedding sheep, that do not cost the earth to buy into and which makes a decent return for them. It is that simple.
An artificial insemination program began at The Cliffs in late 2021 with 100 surplus Australian White ewes and using the two Western Australian SheepMaster sires Apollo and Monarch. The results of the program were more than encouraging. The skins on the progeny of the program in our opinion are finer haired than Australian Whites and have better shedding ability. The dominance of the black feet in our ewes carried through to the progeny and the progeny were all white skinned showing no colour.
The other most important attributes we were seeking was better confirmation, body structure and more hybrid vigour. All these traits have well and truly come forth as one would expect when there are so many different breeds combined in one single animal. Added to this we have created an enormous genetic pool to draw on in future. We now have the second generation on the ground that look outstanding.
Our new SheepMaster composite shedding sheep are being run on a separate property to our Australian Whites. Our studs are separated by genomic parentage testing using DNA samples which are sent to Western Australia for analysis and we use an electronic tagging system on all sheep for full traceability.
Whilst this new composite shedding sheep is still in its infancy, it is fast gathering interest from our commercial clients who are looking to maximise their returns and lessen their input costs. We also find that genuine commercial producers thinking of entering into the shedding sheep industry are not interested about hype of one particular breed, nor the high prices but are more concerned about the profit margin at the end, understandably for the bottom line of their businesses.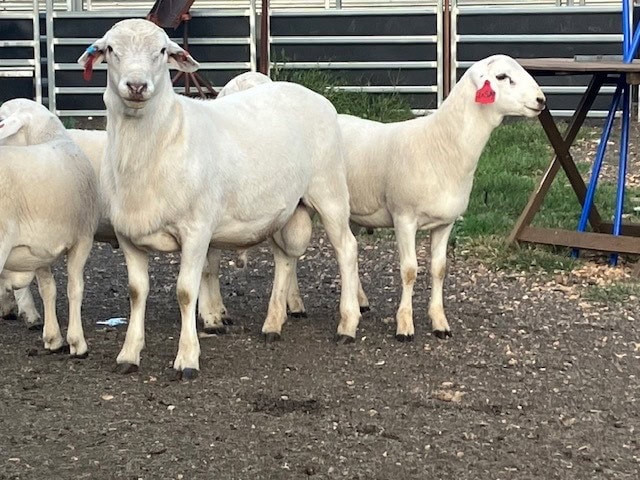 At the Cliffs Stud, one of our main emphasis is the viability of our clients. All our clients are subject to market forces which dictate the end result of the performance of their business. Realistic ram prices that are relevant to our commercial clients returns in today's lamb market are upmost in our minds. Buying an expensive ram for all the wrong reasons does not grow any producer's business.
On farm private treaty sales assures our clients of a guaranteed product at realistic prices.
With the aid of our sheep classer Andrew Hodgson, we are looking to move shedding sheep forward, with having an open mind in introducing more genetic material to increase productivity for our commercial clients.
Today, The Cliffs Stud is run as two separate sheep enterprises, just the same as many other leading studs run multiple breeds. Whilst we still love our Australian Whites, our clients old and new now will have a choice when it comes to shedding sheep- Australian Whites or the next generation Sheepmaster composites. All carry full health statements and we are Brucellosis accredited free.
For further information on how we can help make a change in your sheep operation, please call
Phil on ph: 0419879273
**Also find us on facebook: The Cliffs Shedding Sheep Stud
"Moving shedding sheep forward"