The new RPA Virtual Hospital, managed by the Sydney Local Health District, was well into development when news reports of a strange new virus started circulating in early 2020. While not yet delivering virtual robotic surgery, as is happening in other parts of the world, every clinical department in the district was ready to provide care virtually. And when it launched in February 2020, the virtual hospital treated more than 3,500 patients in its first seven months.
The RPA venture is one of dozens of examples of the Australian healthcare system attempting to push forward telehealth services and virtual care – something regional and rural communities had been crying out for long before the global pandemic changed everything.
"The pandemic was the catalyst for fast and widespread adoption of telehealth to help protect frontline healthcare workers and help stop the spread of COVID-19, but to be honest it was about 10 years too late," says Travis Brown, director of Instant Consult, an online platform. where patients can connect with qualified doctors, which launched in 2018.
"Seven million Australians live in rural and remote areas and have limited options in finding quality and affordable healthcare. Given our vast land, Australia should be leading the rural telehealth space," says Travis Brown,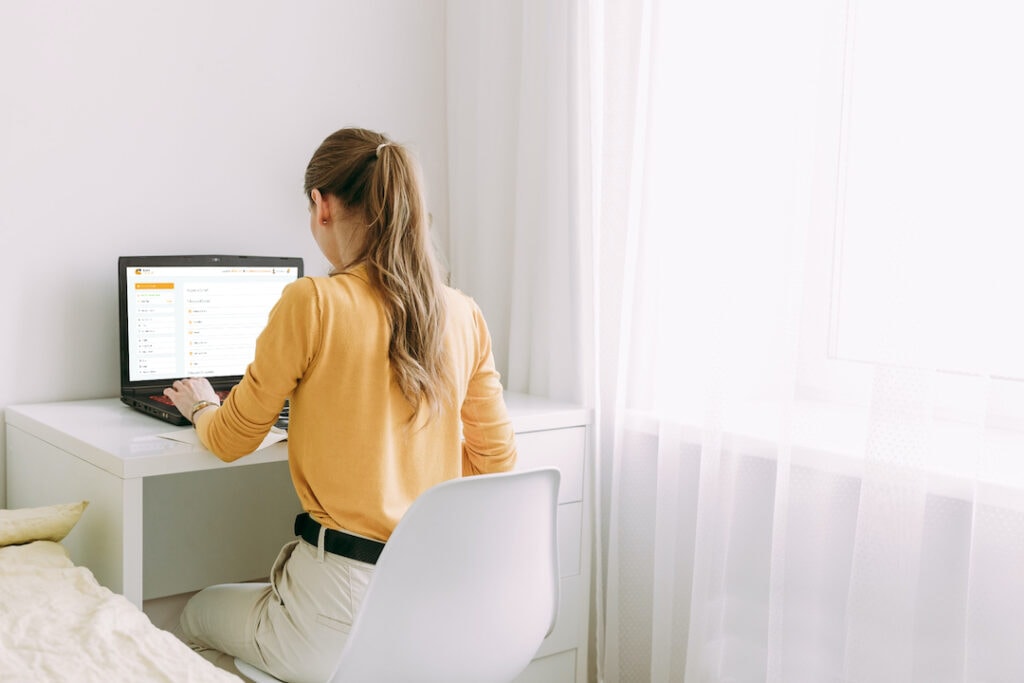 Forced to act
Australia's federal government funds 42 per cent of all health services, and state and territory governments fund 27 per cent. As the federal government holds the Medicare purse strings, wide-scale adoption of telehealth services was always in its hands.
With lockdowns and social distancing measures required to battle the pandemic, the federal government introduced 283 new (and temporary) Medicare Benefits Schedule (MBS) telehealth and telephone service numbers in March last year. Between then and 21 April 2021, more than 56 million MBS telehealth services were delivered to 13.6 million patients, and more than 83,540 providers have used telehealth services.
"The pandemic accelerated the uptake of telehealth, making it a necessity," says Anita Mustac, co-founder of online psychiatric service Dokotela, which offers a collaborative care model with regional and rural GPs.
"When we started, in 2017, there was a lot of resistance to telehealth, and people felt that face-to-face was the gold standard. But only 3 per cent of psychiatrists live outside major metro areas. There is a huge imbalance in terms of demand for psychiatric services in regional areas and the supply available. With the arrival of COVID-19, everyone has become more used to doing things over video conference, and I think they've realised just how effective telehealth is," explains Anita.
According to the Australian Bureau of Statistics, in November 2020 nearly one in six Australians (18 per cent) reported using a telehealth service in the previous four weeks, and almost half (49 per cent) reported they were likely to use telehealth services in the future.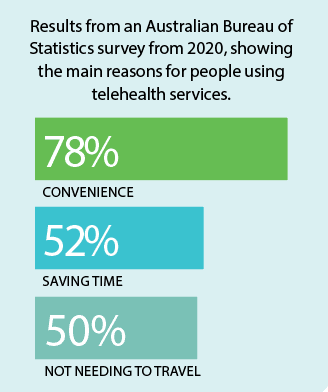 A virtual opportunity
With the largest population of any state, NSW has the biggest healthcare scope – there are 150,000 healthcare staff looking after 8 million people dispersed over 800,000 square kilometres. For NSW regional and rural communities, the time and transport costs involved in accessing face-to-face health services can be incredibly prohibitive, and telehealth services are a welcome alternative option.
Anita also sees one other major benefit to telehealth:
"The key advantage for rural and regional communities is the confidentiality. If you're the local policeman or the local teacher, you don't want to be seen sitting in a psychiatrist's office waiting for an appointment because there is a stigma attached to mental health, which is unfortunate."
"But with our collaborative care model, patients have the video conference with the psychiatrist in their GP office, and then the GP sits in for the last 10 to 15 minutes. Everyone attends their local GP with no stigma attached. I think removing that stigma really encourages people to actually access the service."
A Macquarie University study found that with the introduction of the MBS telehealth numbers, between June and September 2020 telehealth made up nearly 30 per cent of all NSW weekly GP consultations, compared to telehealth consultations making up less than 1 per cent in previous years.
Making rural telehealth a permanent solution
In addition to GP and psychiatric services, e-prescriptions, and more online radiology and pathology services, there is a raft of other telehealth services that are being scaled up across the state. The NSW Telestroke Service is being rolled out across 23 rural and regional NSW hospitals, linking patients with virtual specialist stroke doctors. And a team of physiotherapists based in Tuggerah on the Central Coast, is now helping with early diagnosis of cerebral palsy in babies by conducting a virtual Baby Movers program for families across regional NSW.
However, there are still gaps in offering telehealth services in regional and rural communities, including the lack of reliable internet connection in regional areas, and the lower level of digital literacy in older Australians.
Plus, in October last year, the Western NSW Local Health District came under fire when a woman bled out at a regional hospital as no doctors were physically present outside of business hours. In the new health district plan, only nurses will be on site outside of business hours, with doctors available via video conferencing – a step that has been deemed "dangerous and inappropriate" by GPs in the area.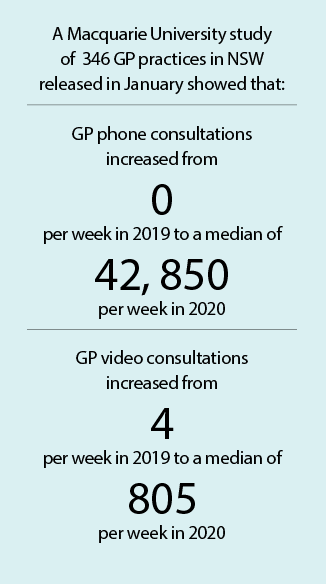 While regional and rural health districts need to find considered and appropriate models of healthcare that mix face-to-face and telehealth services, it's clear that trying to wind back support on telehealth services now would be trying to put the genie back in the bottle.
The current telehealth MBS numbers have been extended to the end of 2021, but the Australian Medical Association and the Royal Australian College of General Practice have put their support behind making telehealth a lasting feature of our health system. Will the government listen?
Mental health is just as important as physical health, and the Active Farmer initiative is tackling both. Find out more about it.