Members of communities across rural and regional Australia are being urged to nominate women they see as making a difference in their local areas for the fourth Shine Awards. It's time to ensure that rural and regional women are honoured for the incredible work they do every day.
Last year Inverell cattle farmer Margy Perkuhn was named the overall winner in recognition of her establishment of Fierce Female Farmers.
Fierce Female Farmers is a support initiative set up by Perkuhn which involved her distributing care boxes of donated items to farming women in her drought-hit region.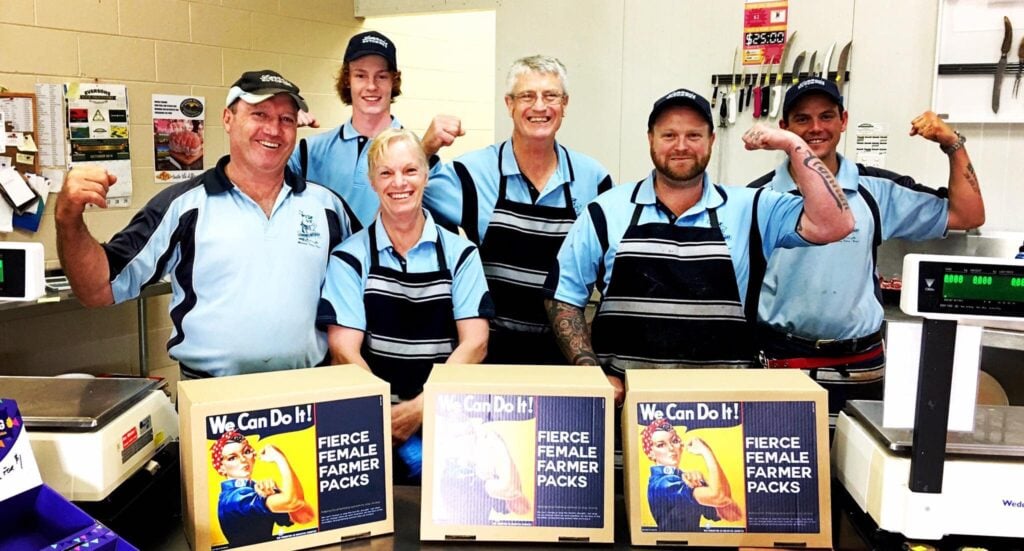 Ms Perkuhn said the recognition for her hard work transformed her life.
"The exposure and recognition from my Shine experience enabled me to reach more rural women than I ever expected. It also opened the gateway to a much broader community of people, in particular businesses, who genuinely wanted to help.

"The award acted as a beacon for many rural women in my own area who took courage from my story to finally reach out for help."

Inverell cattle farmer and founder of Fierce Female Farmers Margy Perkuhn
In the next three months, newspapers including The Weekly Times, The Mercury, NT News, The Townsville Bulletin and The Toowoomba Chronicle will be publicising the awards and urging community members to make nominations.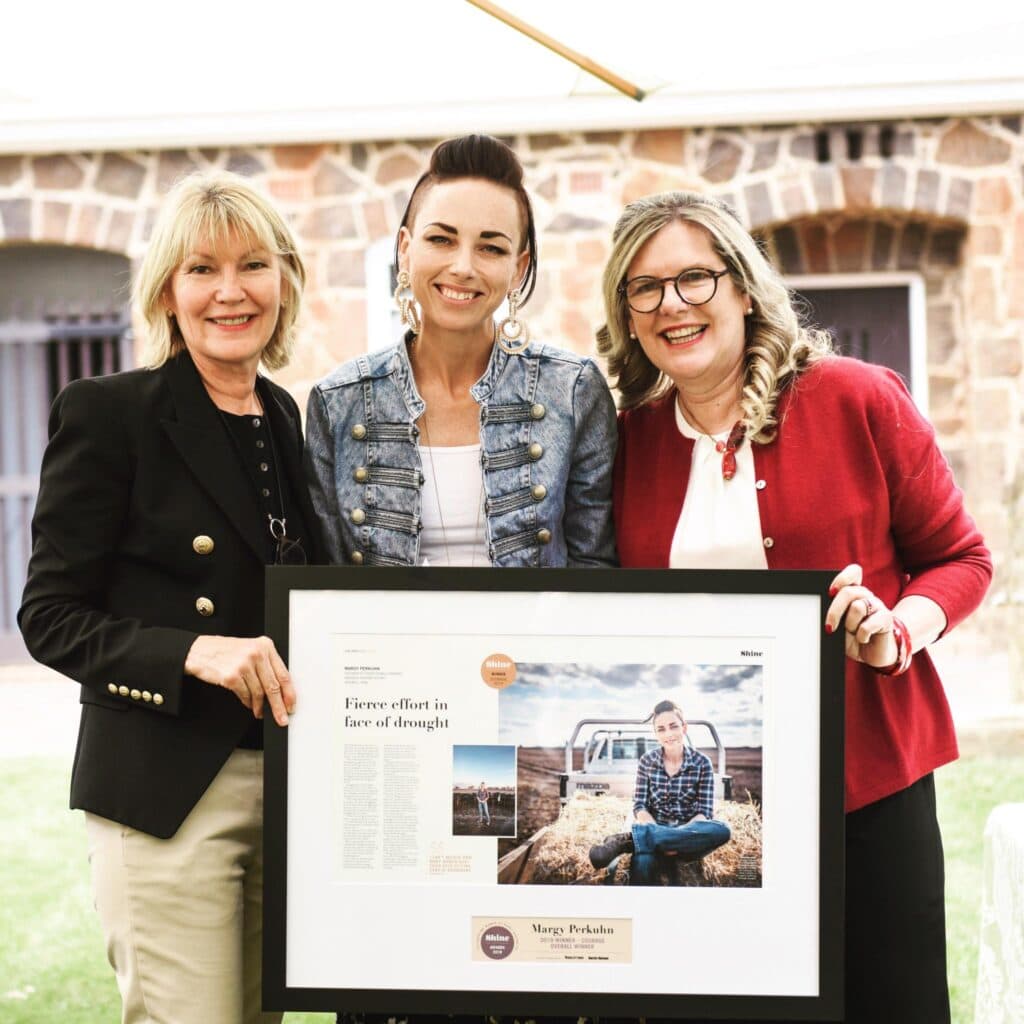 Shine Awards Editor Camille Smith said last year there were 18 finalists and they were all powerhouse women.
"From a humble farmer at Inverell, NSW, who quietly founded a drought-support campaign that captured the attention of the nation to a talented para-equestrian from Healesville, Victoria, aiming for the next Olympics, these women all achieved great things individually while also inspiring others," Smith said.
Over the next three months, The Weekly Times and other News Corp Australia titles across print and digital will highlight the outstanding work by women on and off farms. It will also cover women in rural towns, in community groups, in sporting clubs, in businesses, schools and homes.
The awards will culminate in a special 32-page Shine magazine in The Weekly Times on November 18 to announce award winners in six categories: Dedication, Spirit, Belief, Grace, Passion and Courage plus an overall winner.
Each category winner will be awarded a $2500 voucher from Harvey Morning. The overall Shine will will be awarded $5000.
To find out more, please visit www.shineawards.com.au or contact Shine Awards editor Camille Smith on Camille.smith@news.com.au.