In a few years, farm robots will be something many of us wondered how we did without. Here we look into two robots: Digital Farmhand and Swagbot.
The Digital Farmhand has a maximum speed of 8km per hour and can run up to 15 hours on solar electric, which gives it continuous on-farm coverage, but it's still small enough to fit on the back of a ute, so a farmer can take it from one paddock to another to save power. Where the solar is not as effective, the Digital Farmhand gets about seven to 10 hours of battery life, depending on what it is doing.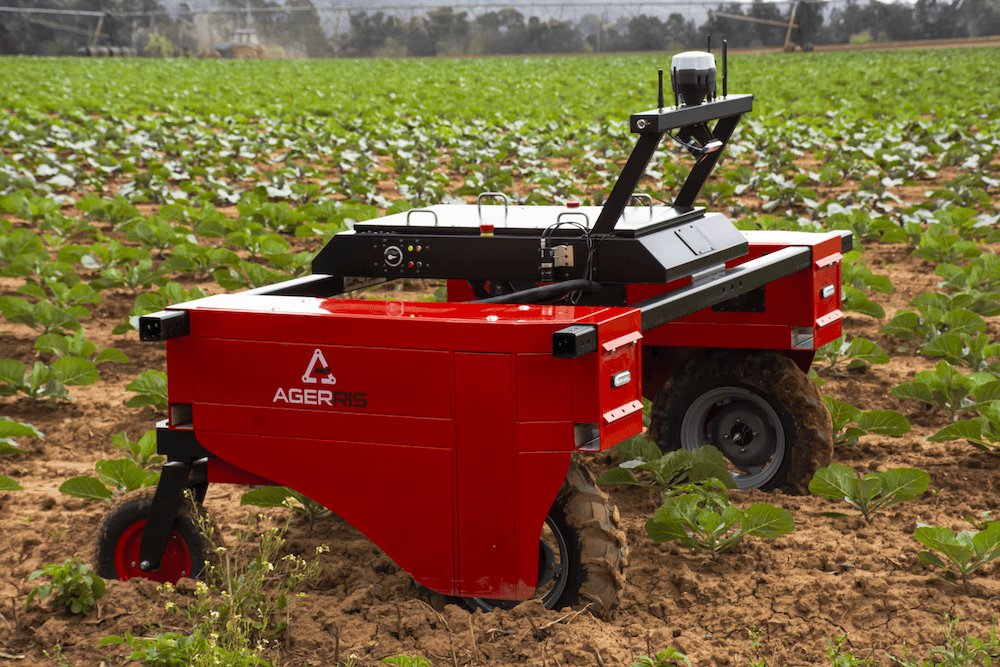 "In its current configuration it's easy for us to add more batteries and make it go further," says Agerris CEO and University of Sydney Professor Salah Sukkarieh. "But the aim is that the farmer gets a full day's work out of the machine and at the end of the day they plug it into a power point to charge it up for the next day. When the solar panels are on you get constant recharge of the battery so it's able to go for longer."
Using the highly scientific method of piling four people onto it, the Digital Farmhand can carry up to 400kg and because the electric motor has immense amounts of torque from standstill it is able to tow loads as heavy as a Landcruiser.
The SwagBot has a top speed of 20 km/h and has been field tested in environments across Central NSW. Like the Digital Farmhand, the SwagBot will be able to be loaded out with a range of sensors according to its function. During a two-year trial, the farmbot was used to herd livestock while thermal and vision sensors that detect changes in body temperature and gait identified sick or injured animals. It can also tow a standard trailer which can be loaded with firewood, fencing materials and tools – anything that is needed by a farmer.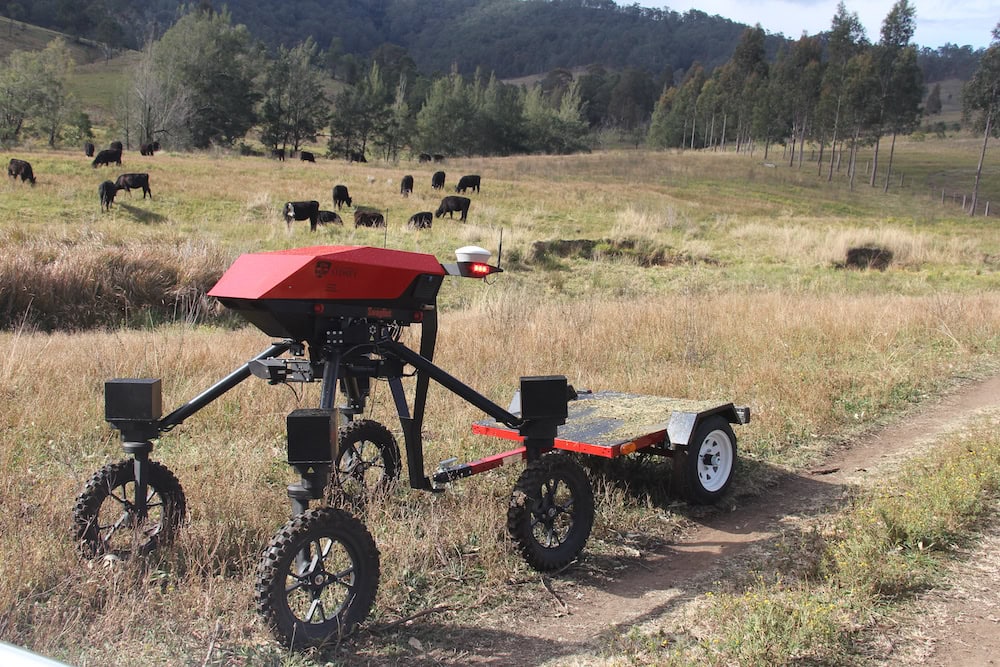 The NSW State Government has funded Agerris to take the farm robots to rural schools, so that students can get some practise in and learn more the latest technology in this burgeoning sector. Robots are left at the schools for a few terms along with some study guides. "The kids thus learn about robotics in agriculture – they run the robot and do a whole bunch of different things with it, including giving it tasks," says Salah.
Don't go rushing off to buy a farm robot just yet, as they are not on the market. But Agerris hopes that there will be a model available for around $50,000, a year or so from now.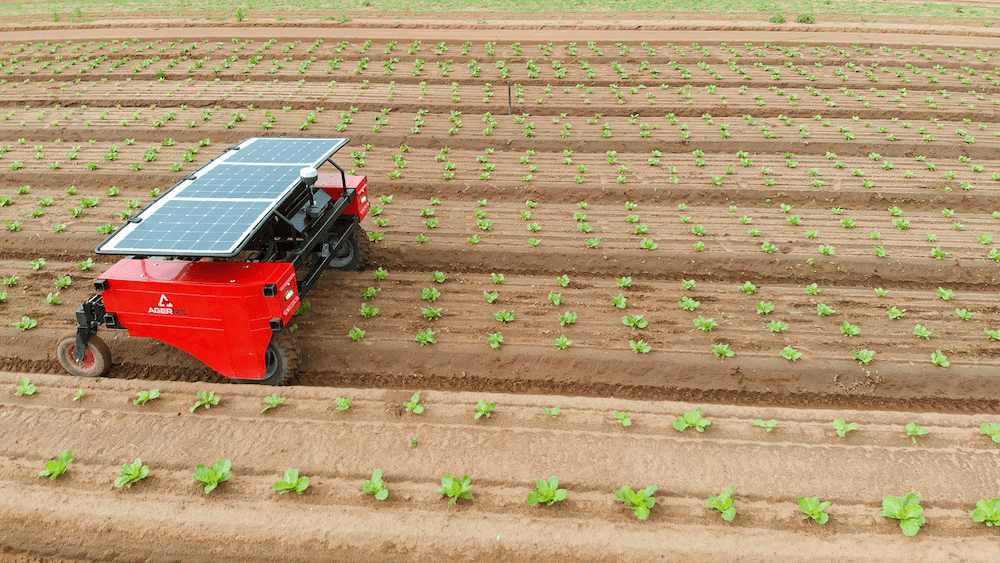 Read the full story by Darren Baguley in July/August issue of The Farmer