Like many saleyards, the busy Tamworth Regional Livestock Exchange (TRLX) has become an important centre not only for selling stock, but for supporting the wellbeing of farmers, their families, stock agents and the public.
Unlike online selling hubs, saleyards offer that face-to-face contact and all-important socialisation often shared over a cuppa and scone.
An innovative mental health social media campaign providing information around suicide prevention, stress management and accessing local services has been operating from the Tamworth exchange since last year.
Executive and Marketing Officer of the Tamworth Livestock Selling Agents Association (TLSAA) Michelle Mawhinney says the concept was developed with the Rural Adversity Mental Health Program (RAMHP) to assist stock agents from the 10 agencies involved in the association because of the number of people they communicated with.
Michelle says the odds were high that their agents would meet people who have mental health concerns, so the TLSA decided to offer their help and support and equip agents with valuable information.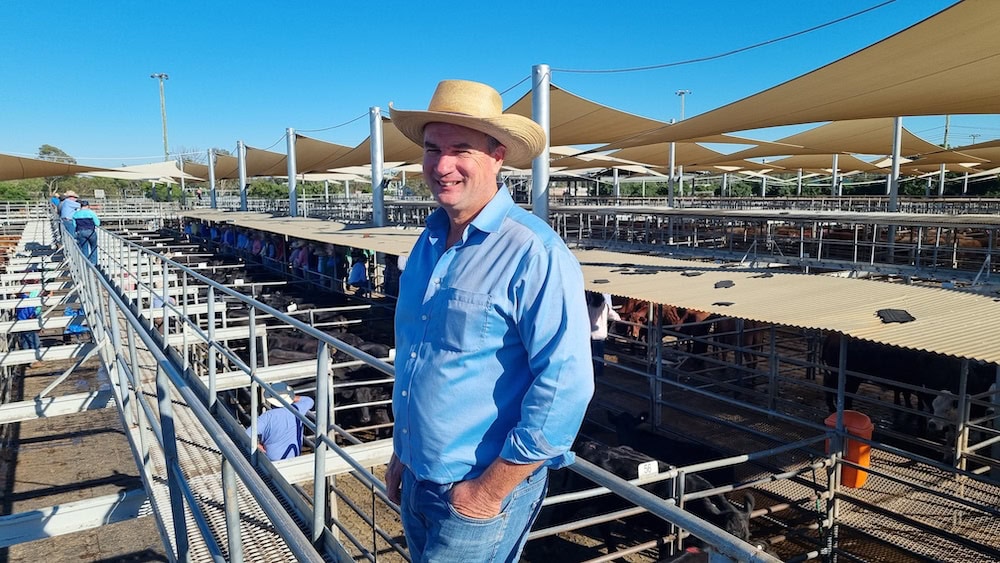 The Association's Facebook page features videos of personal stories of depression which many can empathise with, and where to seek help.
"During tough times, the centre is a place where farmers and families can relate to difficulties they may be experiencing and know they are not alone," Michelle says. "We really want to raise awareness and let as many people in rural areas know where they can get help and the saleyards provide good social interaction.
"Sale days bring people together to discuss the highs and lows, common goals, and are also a time for just enjoying social interaction."
The social value of saleyards
The Australian Livestock Markets Association, the peak body for saleyard facility owners and operators has commissioned a research project to investigate the social value of saleyards to rural communities with results to be released soon. 
The project is seeking to capture what sale day means to community members, service providers and saleyard stakeholders.
ALMA President Ken Rogers says, "saleyards have historically formed an integral part of the social fabric of rural communities and this work will help to quantify this very important concept."
Ken says previous research shows that saleyards and livestock exchange facilities provide extensive economic value to regional Australia with anecdotal evidence that there is a substantial social benefit to having operating saleyards in these areas.
"Sale days bring crowds to towns, are multi-generational events and are a meeting place for people who normally might lead a more isolated life," he says. "Sale days are
also known to be key contact places for service providers to connect with communities for information sharing and service access."
Interviews have been held across saleyards in New South Wales, Queensland, South Australia, Western Australia and Victoria and further input has been provided by online surveys and virtual interviews for those who could not attend interviews in person.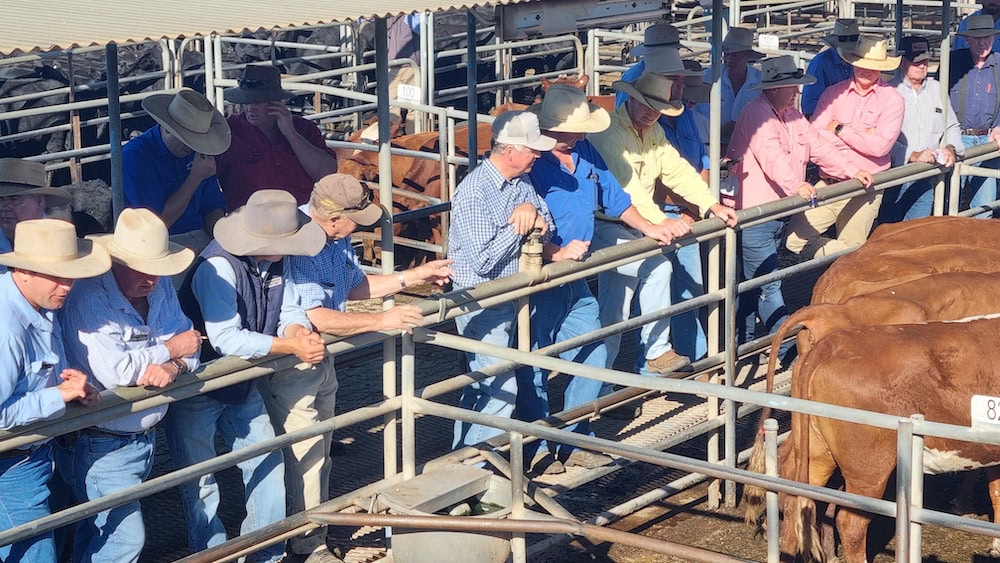 Ken says the commissioned project report will be a valuable tool in working with all levels of government and the livestock industry to help shape future policy and funding direction.
Conversations flow in Tamworth
The TRLX – a bustling state of the art cattle and sheep facility which opened in 2013 – handles the sales of more than 820,000 cattle and 2,340,000 sheep each year.
It is one of eight Regional Livestock Exchanges (RLXs) including Central Queensland, Inverell Regional, Central Tablelands, Northern Victoria, Central Victoria and Corangamite in the South West.
Michelle says the TRLX – which is celebrating its 10th anniversary – is highly regarded as a great facility that supports the community.
For the past decade the agent's association has conducted an annual Tag a Calf Sale, which supports the Westpac Rescue Helicopter Service raising up to $15,000 each year.
Tamworth mayor Russell Webb says the Exchange plays an integral part in the community, not only for selling stock and stimulating spending but also for social contact.
"It's a magnificent centre and the turnover of stock numbers have increased dramatically," he says. "One of the important things is when farmers and stock agents get together for a cup of tea and have a talk about the good and tough times. It's that social interaction that is so important – we are very fortunate to have a facility like this in Tamworth."
Andrew Jackson, northern region manager and buyer for Thomas Foods International, which has a processing facility in Tamworth, also praised the Exchange.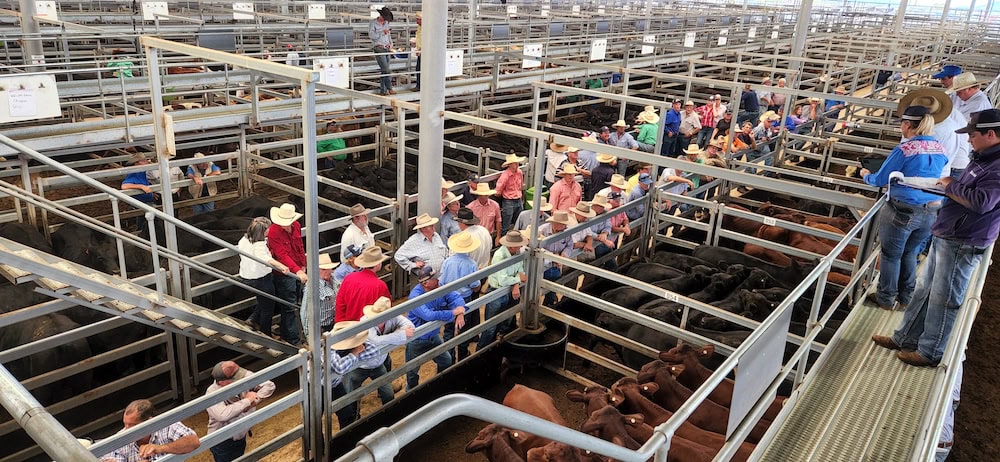 "There's a lot of concern about worm burden and fly strike at the moment and farmers have the opportunity to chat to others about their concerns and gain information. The Exchange plays a very important part in the fabric of the community," he says.
"It's not the same with online sales where farmers are missing out on the face-to-face connections."
The Dubbo Regional Livestock Market is another centre where social interaction and information exchange takes place as well as boosting employment and investment in the town.
Operations Manager Ross McCarthy says the Livestock Markets are one of the largest contributors to economic growth in the region and have played a significant and important role in social interaction and the mental health of the
rural community.
"It was evident when COVID restrictions were in place just how valuable the saleyards are for socialisation and discussion. When it was not available, it had a big impact," he says.
If you enjoyed our feature on saleyards, you might like our story on the Glen Innes cattle sale to help farmers in need.