A special 'Thinking of our Fellow Farmers Flood Appeal' cattle sale at the Glen Innes saleyards has raised more than $41,000 to donate to flood-ravaged farmers in the Northern Rivers region.
Supported by the NSW Farmers Glen Innes branch, the sale featured a $5 per head donation from the selling agents and cattle and cash donations from Northern Tableland farmers and Glen Innes community members.
Glen Innes Saleyards yardmen also donated a percentage of their wages to the cause.
Local livestock agent Shad Bailey from Colin Say & Co described the sale as "unbelievable", with 3,236 head of cattle and heifer prices reaching a top of $2,823.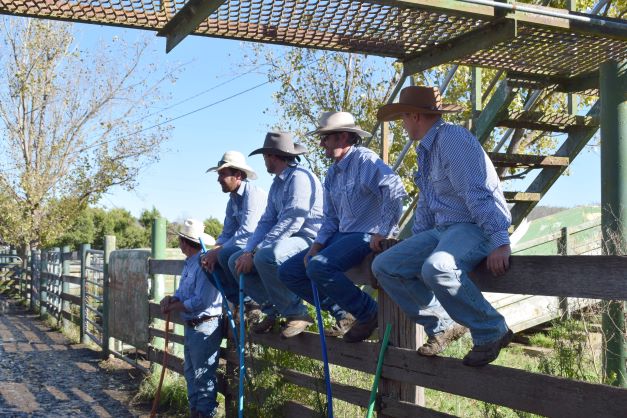 "The support from local farmers was outstanding with some donating weaners to the sale and other clients and locals from Glen Innes donating cash," Shad said.
Shad said vendor donations more than doubled the $16,180 raised by Colin Say & Co and money donated by saleyards staff.
NSW Farmers Glen Innes branch chair Kylie Falconer said local members were proud to be involved in the event.
"Raising that sort of money is something that everyone involved can be proud of," Kylie said.
"Farmers in our region really appreciated the support we got during the drought and this was a way to give back to the farmers that supported us."

NSW Farmers Glen Innes Branch chair Kylie Falconer
The funds will be donated to the NSW Farmers Natural Disaster Relief Fund for distribution to farmers in the Northern Rivers region.
As part of the annual feature sale, a champion pen of steers and heifers is named. This year those titles went to the Wollen family of Red Range near Glen Innes.
Farmers helping farmers
NSW Farmers member Ben Wirth instigated the 'Thinking of our Fellow Farmers Flood Appeal' after hearing stories unfold about the impact of the unprecedented flood event on Northern Rivers beef and dairy producers.
Describing himself an as ordinary bloke, the Glen Innes cattle farmer set out on a mission that has achieved the extraordinary feat of raising more than $41,000 in one day for his fellow farmers.
"I had it in my mind that I wanted to do something to help out, I just didn't know what or how," Ben said.
"As the crow flies, we are not that far away from the Northern Rivers and farmers from that region did help us out with fodder during the drought.
"I'm a pretty determined person, so I started ringing around and a few fantastic people gave me some guidance."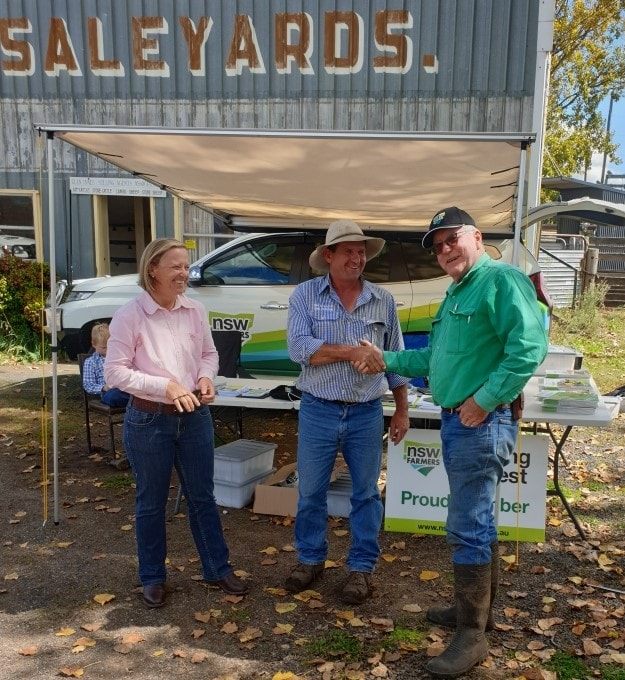 Ben saw an opportunity for farmers and the community to get together and raise funds through an annual weaner sale held in April each year at the Glen Innes Saleyards.
"The staff at Colin Say & Co were very supportive of the idea," he said. "We did have some issues with rain delaying the sale and some farmers still could not get to it when it did happen on April 11. But it all fell into the place on the day, mostly because farmers and the community got behind it.
"It's not a lot of money in the big scheme of things, but every little bit helps these farmers who have just been through a devastating flood event. Farmers love helping other farmers – we all look out for each other."
Support for farmers in the Northern Rivers region has come from far and wide. Read more here.