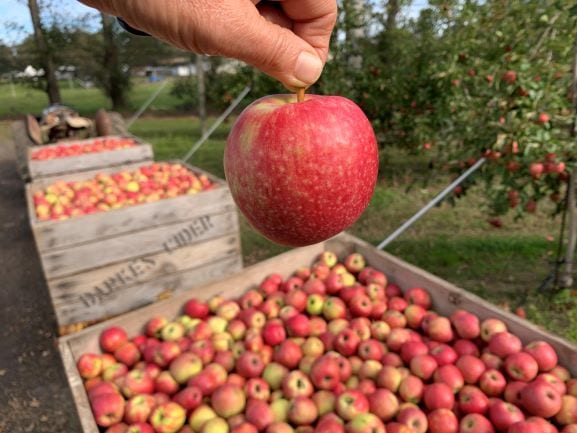 The latest quarterly Consumer Price Index (CPI) data has confirmed a spike in fruit and vegetable prices at the checkout
Vegetables are up 6.6 per cent and fruit 4.9 per cent, with further rises expected due to higher transport costs, supply chain disruptions, increased input costs, and the impact of flooding in NSW and QLD.
NSW Farmers Horticulture Committee Chair Guy Gaeta said not all is as it seems at the checkout for fresh produce.

"People are paying more for their fruit and vegies at the supermarket, but the farmers aren't selling them for more, so who's really raising the prices here?" Mr Gaeta asked.

"Sure, you'll get a little lift in prices because of the cost of fuel, but not like we've seen at the checkouts recently," he added. "What we're seeing is the power of the major supermarkets lifting food prices and pocketing the extra profits."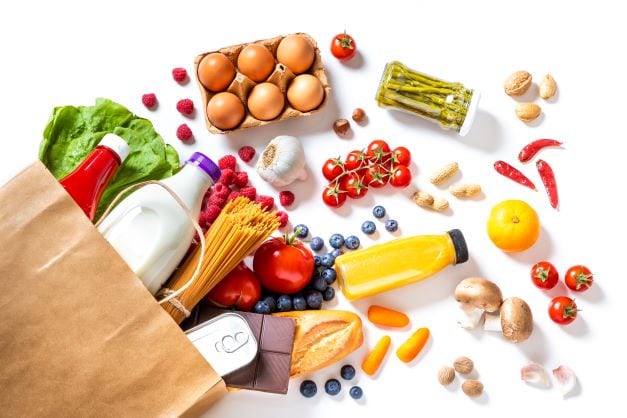 NSW Farmers staff recently visited supermarkets and green grocers in Sydney to compare the prices of fresh food. They found bananas, potatoes, oranges, tomatoes and cucumbers were all at least a dollar a kilo cheaper at a green grocer less than 100 metres from a major supermarket. There were even bigger savings on mushrooms and celery, while onions were less than half the price per kilo than the supermarket. Seasonal produce was also markedly cheaper.

Mr Gaeta said it was the result of systemic competition failures in Australia, and he called for a commitment from both sides of politics to solve the problem once and for all.

"How is it that big supermarket chains – with their own warehouses and trucks, and their own supply chains – are dearer than the little guys?" Mr Gaeta asked.

"We've had a number of government reports that there's no level playing field for farmers, small businesses and consumers, and that needs to stop.

"We need both major parties to have the courage to commit to the competition law reform and fix this broken model that is costing Aussies at the checkout."
The ACCC has conducted a Perishable Agricultural Goods (PAG) Inquiry into unfair competition. Read more here.
Buying Aussie avocados made easy
Lovers of smashed avocado who want to support Australian farmers can rejoice, with new labelling making it easier to buy locally grown avocados.
There's nothing more Aussie than a kangaroo, which is why the iconic native animal features on the industry's new labelling, allowing people to easily identify Australian grown avocados.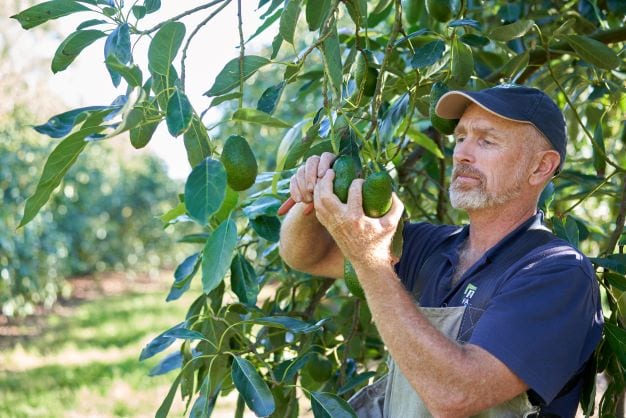 A recent Avocados Australia survey found 55 per cent of consumers found it difficult to identify Australian avocados on supermarket shelves – a problem when 72 per cent of people said buying local avocados was important to them.
The new label aims to address this with the branding driving the Australian grown messaging home by also using the national colours green and gold.
Avocados Australia Chief Executive Officer, John Tyas, believes that the new label is an important asset to the industry.
"We know that 72 per cent of consumers stated when purchasing avocados, it is either very important or extremely important that their avocados are grown in Australia. By having a label that clearly identifies Australian grown avocados we are helping consumers easily identify and buy Australian grown avocados."