The devastation inflicted on the lower Darling in south west NSW after it was starved of fresh inflows for 18 months and the impact this had on farmers and Indigenous people has become the subject of an exhibition by acclaimed French photographer, JR.
Back in January 2020, JR paid an unexpected visit to farms between Pooncarie and Wentworth on the banks of the lower Darling to capture its destruction and the plight of those living along it.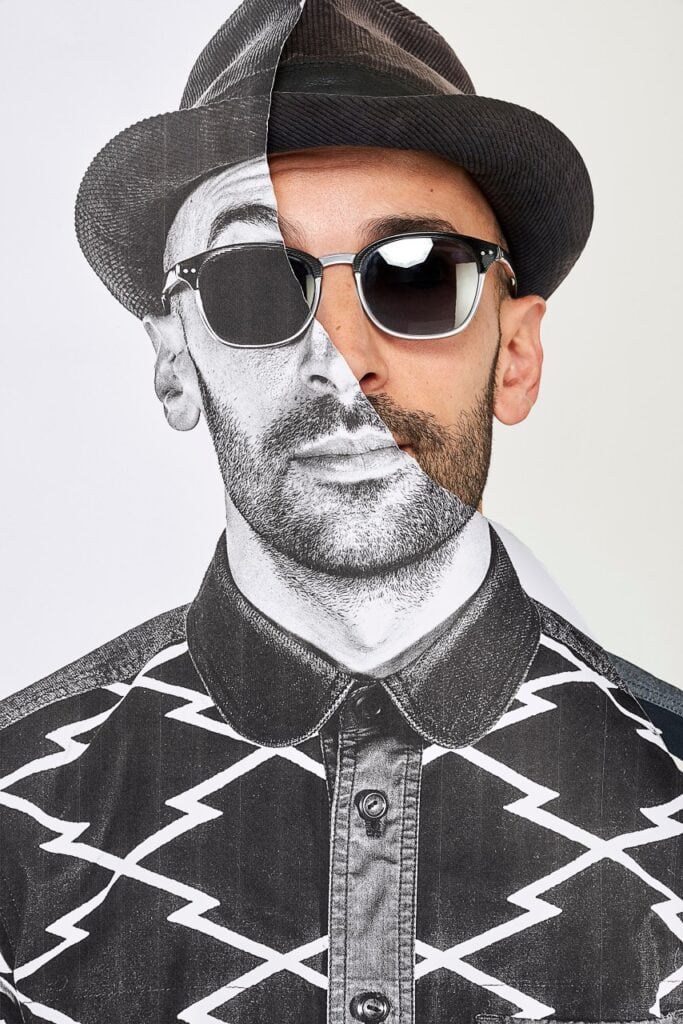 At the time, the once abundant river was littered with dead fish and animals and a few pools of green mucky water. Six local farming families had also just brokered a deal with the Federal Government to remove all permanent plantings of citrus, stone fruit, table grapes and wine grapes downstream of Menindee.
JR circled in on four people and his photographs and interviews with them became the base for a Homily to Country exhibition at the National Gallery of Victoria (NGV).
As it turns out, NSW Farmers Association members Alan Whyte, Rachel Strachan and Wayne Smith were chosen, with the fourth being Aboriginal Elder and Artist, William Badger Bates.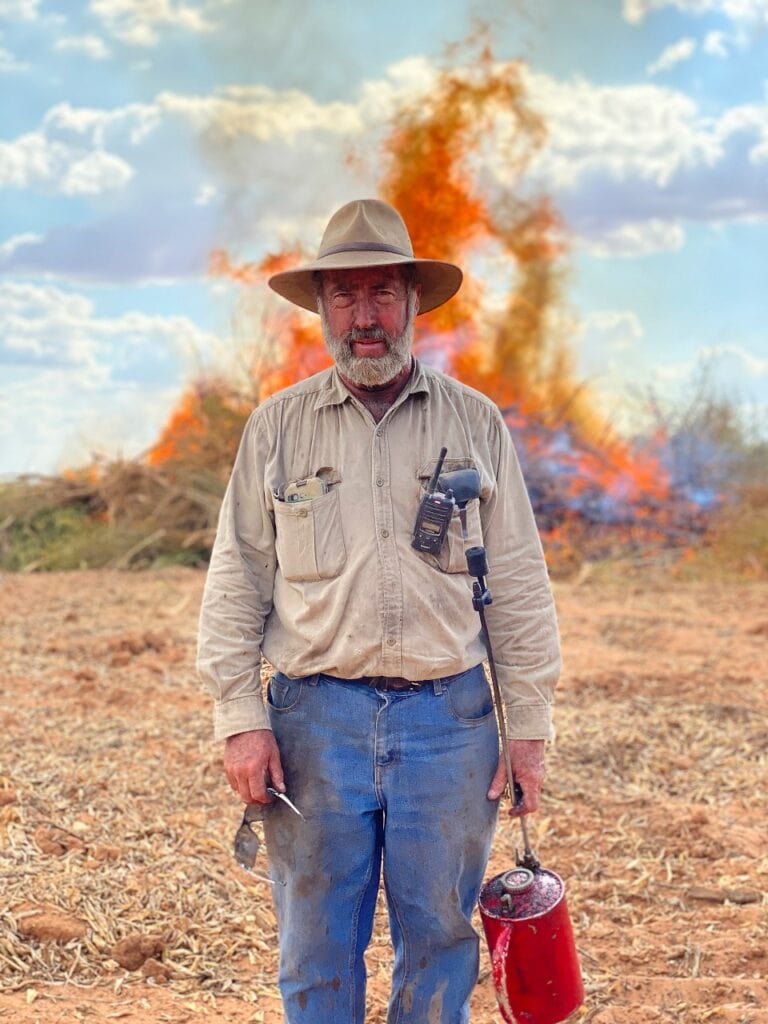 For the exhibition, their photographs were turned into seven-metre-high stained glass windows and displayed in a chapel in the NGV gardens. They were also printed in large format and carried procession-like across a parched Lake Cawndilla, part of Menindee Lakes.
The day JR arrived on Alan's once thriving citrus farm, the now-retired farmer was undertaking the sad job of burning his permanent plantings and his neighbour Rachel was giving him a hand.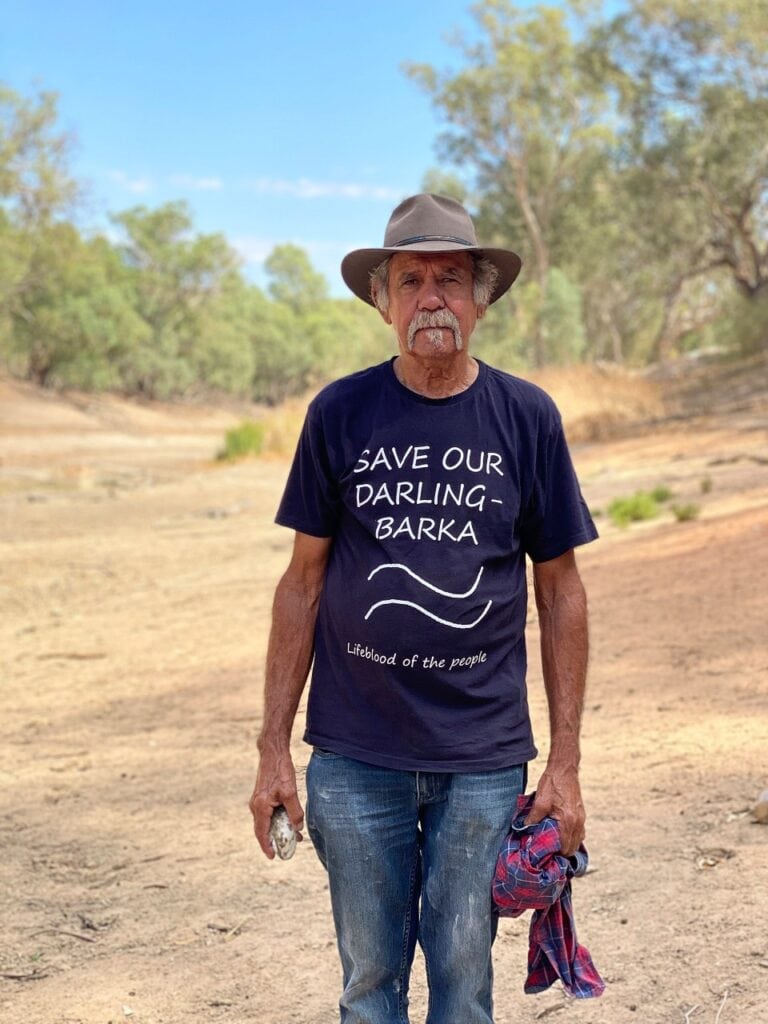 "It was such a horrible time," Rachel says. "We were still having fish dying in holes in front of the house and we were trying to get enough stock water and water for the household, so it was a massive endurance exercise.
"I had no idea who he was or that it would evolve into what it has. It has been amazing to be a part of the process. It has allowed us to tell our story to a broader audience. It was an honour to be one of the people chosen."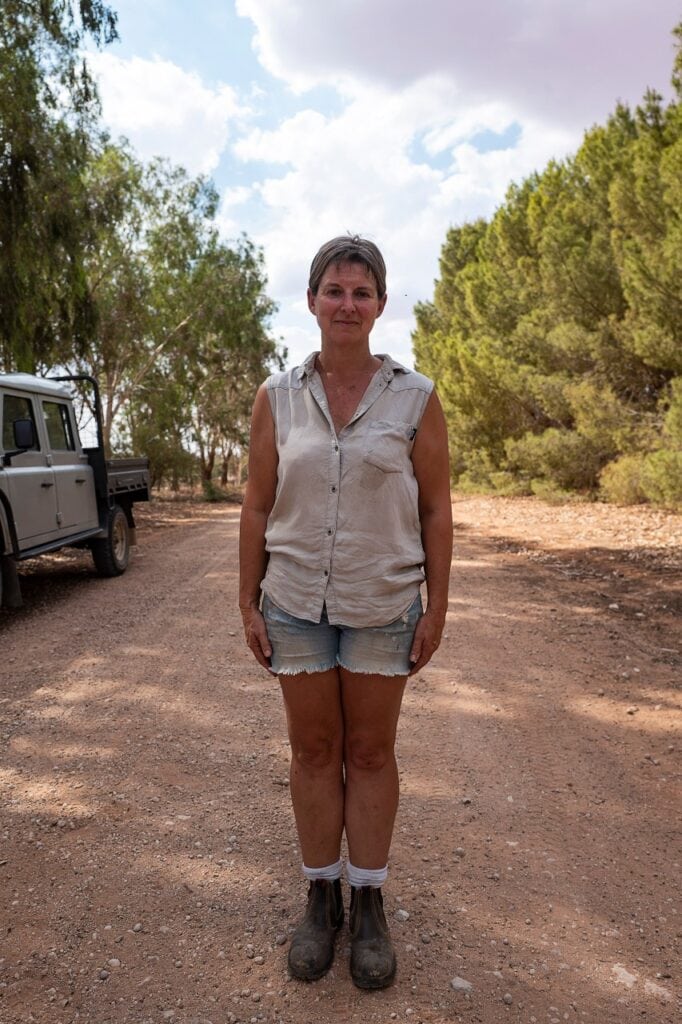 Alan has since sold his farm called Jamesville to Rachel, and retired to a life of tinkering with old tractors in Mildura, as in his words he has an "affliction for old machinery".
"What JR's work has done is take the consciousness of the water issue to a completely different audience, which is probably not the normal audience that I would be talking to or the normal audience that you would be writing for," Alan says.
"It has taken this problem to another level, but does that achieve anything? Well, I think it is one more step in the process."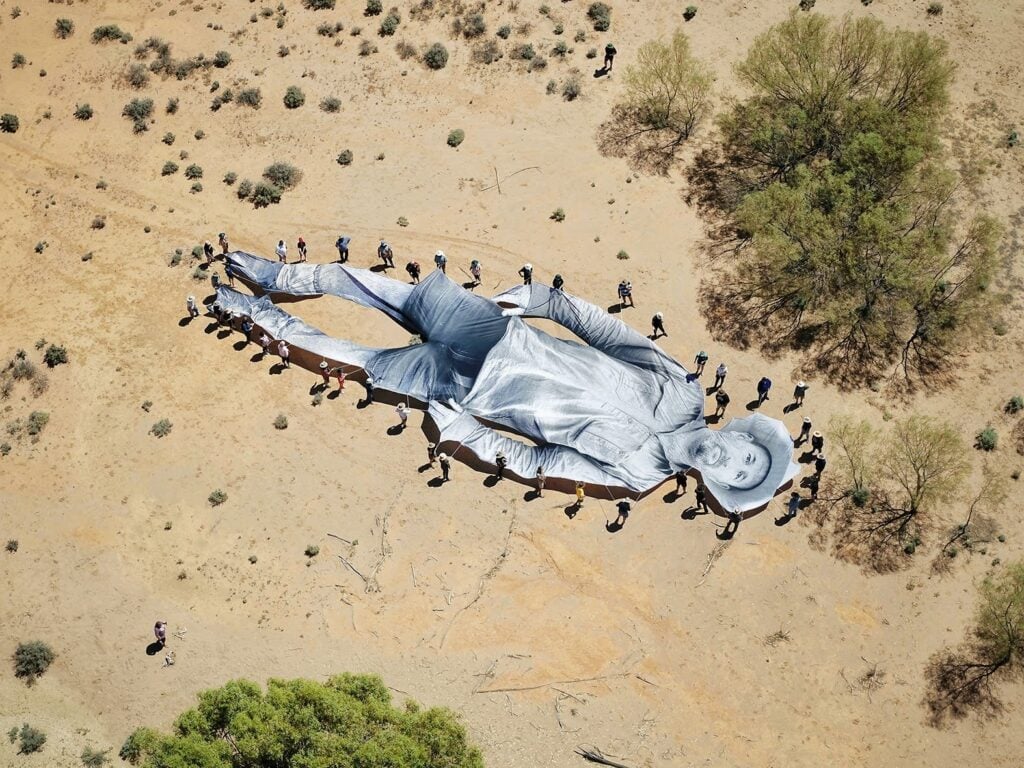 Alan and Rachel have long campaigned for fairer water distribution. "There is no single cause to the mess that is in the river – it is an accumulation of a lot of things," Alan says.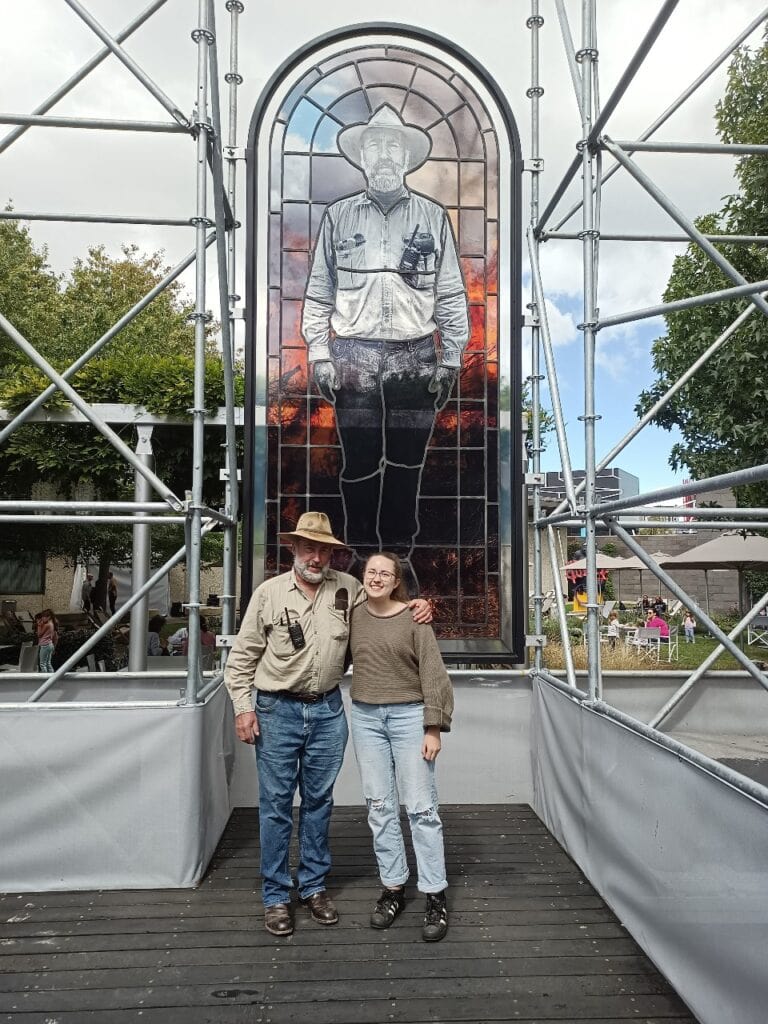 Last November, the Independent Commission Against Corruption found the NSW Government department responsible for water management had failed to effect legislated priorities for water sharing by being "overly favourable" to irrigators and made 15 recommendations.
Thanks to plentiful rain the river is now running, but questions remain about what happens when there is another big dry?
If you enjoyed this feature on some NSW farmers immortalised in art, you might like our story the painting, Shearing the Rams.