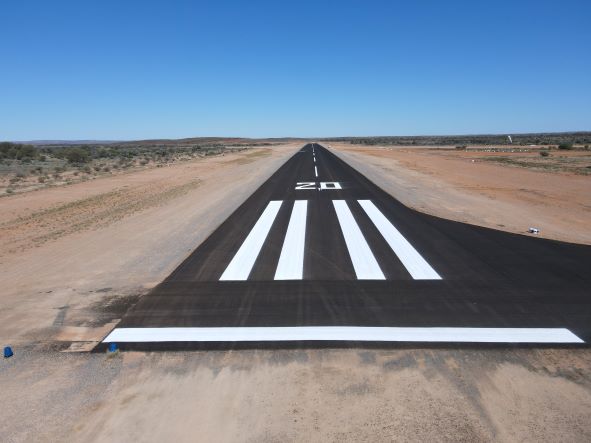 Essential services and tourist operators can look forward to smoother all-weather landings at the Tibooburra Aerodrome after a $720,000 upgrade.
Tibooburra's main 976-metre runway, taxiway and apron areas have a fresh bitumen seal with new aggregate laid, followed by new line markings to guide aircraft when landing and taking off.
The NSW Government commissioned Downer Group to undertake the work, employing a crew of about 16 people, including engineers, truck drivers, spray operators, roller operators and logistics personnel.
Tibooburra Aerodrome is located on Crown land – about 1,200 km from Sydney in the far north west corner of the state – and connects remote communities and landowners with the rest of NSW and Australia.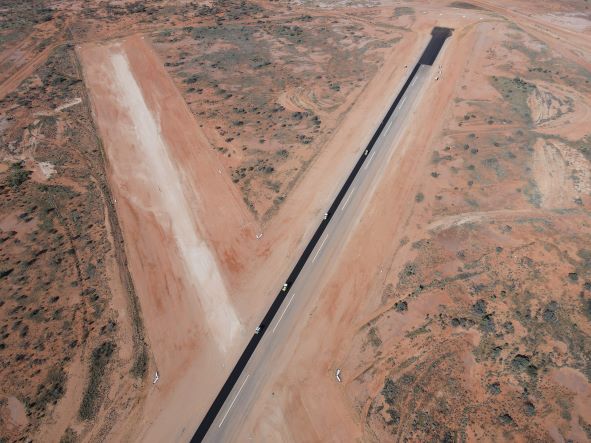 "It is important to keep our regional and remote communities safe and connected," Minister for Lands and Water Kevin Anderson said.
"Tibooburra Aerodrome also allows organisations like the Royal Flying Doctor Service, NSW Police, Rural Fire Service, the Flying Padre and tourist operators to access the far north west, to provide vital services to residents and support the outback economy."
Tibooburra Aerodrome reporting officer John Ainsworth said the upgrade was very welcome.
"We get high summer temperatures in the late 40s and erratic storms that can take their toll on the sealed runway over time, so it needs to be upgraded to keep it in top shape for the safe use of aircraft," Mr Ainsworth said.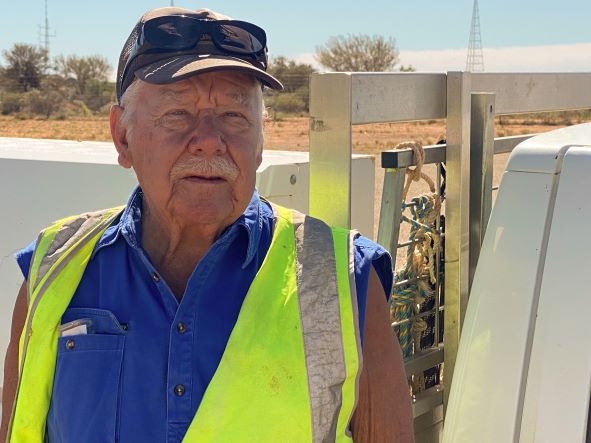 Royal Flying Doctor Service (South Eastern Section) CEO Greg Sam said maintaining remote airstrips like Tibooburra is critical for the service's operations.
"This airstrip upgrade provides us with better night and day access, which is safer for the community and our aircraft crew," Mr Sam said.
"Accidents in remotes areas can happen at any time, and the response required must be quick and effective.
"The upgrade also enables us to offer more of our primary care – GP services, mental health, drug and alcohol counselling and importantly COVID-19 services, including vaccinations."
The aerodrome makeover should also attract more tourism operators. With the spectacular Sturt National Park on its doorstep, Tibooburra is a great base to explore the region's magnificent gorges and rippling red sandhills, as well as the unique history of this former gold mining settlement.
Positive vibes are also happening in the outback town of Ivanhoe. Read more about it here.