As the owners of most of the land that will house new renewable energy infrastructure, farmers are key stakeholders in the transition towards diversified and cleaner energy generation. Some farmers are getting on board, opening their gates to private energy companies in order to erect wind turbines and solar panels.
While these deals offer income diversification opportunities, hidden costs are increasingly coming to the surface. With energy companies – or, more often, their contractors – entering private properties to install infrastructure, some farmers are now in uncharted territory, citing fears of biosecurity breaches and unexpected liability if projects do not go to plan.
Chair of the NSW Farmers Biosecurity Committee, Ian McColl has noted an uptick in members calling out the actions of energy companies and their contractors.
"There is either a lack of knowledge or a lack of care when it comes to these big companies engaging with private landholders to access their properties," he says.
"They might not know how serious biosecurity is and the risk foreign vehicles pose, but after hearing various anecdotes from members, it also sounds like there is little incentive to actually care."
The Farmer interviewed two landholders for this story. Both have chosen to remain anonymous for legal reasons. Jack* says the problem tends to start hundreds of kilometres
away from the farm.
"These companies are looking at a map from their office in Sydney, and charting a route to access the location where they want to install infrastructure. They are not consulting us to check the conditions of the property – like whether it's too boggy or the roads are usable," he says.
"These big energy companies are hiring contractors, and the contractors are often hiring subcontractors themselves. While the big companies tend to have biosecurity policies, responsibilities tend to get muddied when the physical job gets passed down the line."
New legislation came into effect in August 2019 to penalise anyone failing to comply with a landholder's Biosecurity Management Plan. Penalties can include an on-the-spot fine of $1000 or a court-ordered fine of $220,000 for individuals and $440,000 for corporations.
Biosecurity Management Plans typically require visitors to limit contact with animals and plant matter, clean and check vehicles before entering a property, and contact the property owner before entering. The plan must be displayed by a landholder for them to assert a breach, and concerns can be reported to a Local Government Weed Officer or Local Land Services officer.
"When inspections were arranged, vehicles often failed. We found significant plant and soil material on vehicles, including under the chassis and on top of the spare wheel."

MICHAEL*
Farmer, south-western NSW
Jack* says that while these obligations exist, a weed infestation caused by accidental cross- contamination might only become known months down the track.
"You can't know for sure that these companies are not bringing pest weeds onto your property, and you might not even find out until six months later. Then there is every possibility you could have that weed problem for the next 20 years.
"If there's a delayed weed outbreak on your property, how are you supposed to hold these companies to account? The contractors won't be held liable because they are protected by the bigger companies. There is no incentive to show the utmost level of care, really."
While there is a risk that land access issues will become more prevalent with the increase in renewable energy infrastructure across the state, such tensions have accompanied mining and exploration for years.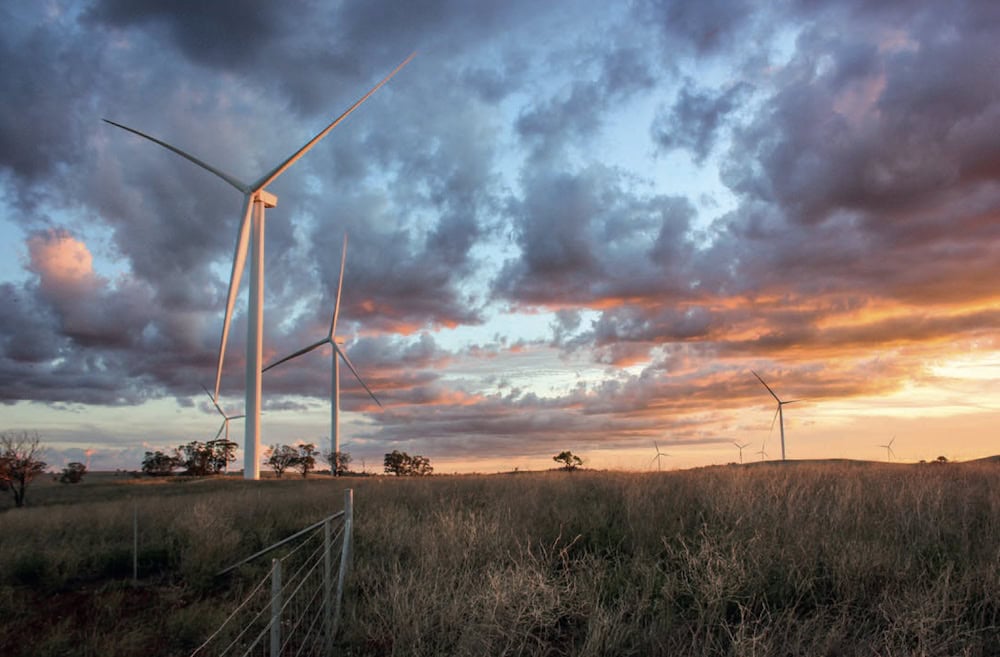 Michael*, a farmer based in south-western NSW, says the mining exploration company he signed an access agreement with had breached the biosecurity plan for his property on several occasions, and he had nowhere to turn to hold the company to account.
"The company would arrange for some vehicles to be inspected but would send other vehicles out uninspected," he says.
"We regularly found uninspected vehicles travelling through our paddocks, as well as drilling equipment and motorbikes that were brought in unchecked.
"When inspections were arranged, vehicles often failed. We found significant plant and soil material on vehicles, including under the chassis and on top of the spare wheel."
Michael* recounts one memorable occasion when a drilling rig was inspected on his neighbour's property prior to entering his own property.
"The rig had moved to my neighbour's property from Stradbroke Island in Queensland," he says.
"The rig had wasp nests and other insects on it, and the company washed it down directly onto our neighbour's paddock without any protection in place. This was about 500 metres from our boundary fence."
This farmer's relationship with the exploration company broke down after that event and he denied them access to his property.
According to him, the company then decided to travel through his property to access his neighbour's property, despite not having an easement to travel there. These vehicles were uninspected.
After directly contacting the company to request it cease bringing vehicles and equipment onto his property, Michael* was informed he would need an injunction to stop the action.
"We reached out to the Local Land Services, NSW Police and Crown Lands for support, but no organisation offered much help," he says.
"NSW Police tried to investigate the issue, but the exploration company did not cooperate, and the investigation stalled while the issue continued for more than 12 months."
He says after making multiple complaints to the NSW Resource Regulator, investigations are almost complete, and the mining company finally stopped travelling through his property in January this year.
"To date we have not had an apology, compensation or any findings against this mining company for their actions," he says.
"The only reason the company stopped travelling through our paddock is that they negotiated an access route into our neighbouring property through another neighbour, so the company now travels on the other side of our boundary fence."
In Michael's* case, the company's use of his roads without an easement gave him grounds to dispute the company's actions. However as Jack*, the other landholder interviewed by
The Farmer for this article points out, services and utilities companies will typically have rights to access properties – which can complicate liability in the event of a weed infestation or other harm caused.
"The situation is not black and white. These companies have easement rights to be on your property. It's not like a burglar robbing a store.
"Obviously that's a big issue in the case of a delayed weed outbreak, but it can also be challenging for farms growing produce organically, as foreign matter can be difficult to trace."
This farmer also says the relationship between farmers and energy companies could create a 'David and Goliath' situation in the event of a liability dispute.
"I am concerned that if we hold these projects up in any way, be it to undertake a vehicle washdown or request the vehicles don't come onto the property, then we might wear the costs for time lost on the project.
"There is a lot of uncertainty in the farming community and we don't have a great deal of support, particularly when the LLS is chronically understaffed."
According to the NSW Department of Primary Industries' website, the department is working with key utilities and service providers in the state to reach an agreement on how biosecurity practices will be managed when their employees and workers visit properties.