Renewable energy zones, energy transmission infrastructure and coal seam gas extraction were all raised as potential threats to feeding the future at the NSW Farmers state election Regional Debates.
Ministers, shadow ministers and minor parties faced tough some tough questioning on protecting prime agricultural land at debates in Armidale, Goulburn, Bega and Muswellbrook.
With the New England region set to become a renewable energy powerhouse for NSW, farmers at the Regional Debate in Armidale put the impact on local food and fibre production in the spotlight.
The New England Renewable Energy Zone (REZ) has been flooded with expressions of interest, with investors tabling enough projects to create 34 GW of clean energy.
Farmers spoke about feelings of being unfairly treated in the land planning process and while there had been consultation, their voices were not being heard.
Politician who attended- Deputy Premier Paul Toole, MP, Shadow Minister for Regional NSW Mick Veitch, MLC, Sue Higginson, MLC of The Greens, Mark Banasiak, MLC of Shooters, Fishers and Farmers- were listening as part of the fourth regional debate.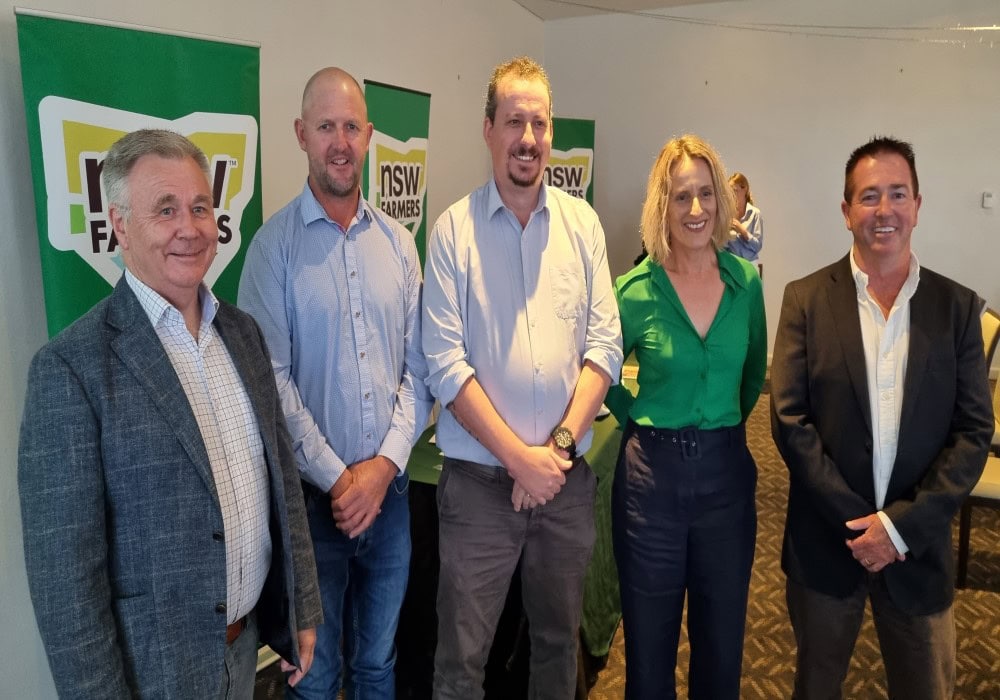 Mr Veitch and Mr Banasiak both expressed their support for legislated Agricultural commissioner that has more teeth to address the land use conflicts issues with the renewable energy transition.
Greens MLS Sue Higginson implored all parties to support the renewable energy transition and to not repeat the planning mistakes for the fossil fuel industry, while the Deputy Premier defended the current structure of the Agriculture Commissioners role.
"Renewables do cause considerable conflict in local communities and between neighbours," Mr Toole said.
"There is seriously something wrong with the planning system when they have not taken the community along with it."
"The Ag commissioner has looked into this issue and will be releasing a report shortly. That will help identify the changes that need to be made."
NSW Farmers Head of Policy, Annabel Johnson, said the community of Merriwa, in the Upper Hunter, was a prime example of the land use pressures facing rural areas
Situated on the Golden Highway between Newcastle and Dubbo, Merriwa will become a major thoroughfare for trucks and workers building renewable energy projects.
Locals have raised concerns about schoolchildren crossing highway to access sporting fields and feared Sydney-style traffic jams without urgent intervention.
"Locals told the politicians that Merriwa isn't benefitting from all this new development, but it's bearing the burden, and it's just one of many towns facing similar pressures," Ms Johnson said.
"Both the government and opposition admitted there was a problem here, but it's not clear what the solution will be.
"It's clear we need a better method of community engagement when these big projects are proposed, and a better system of scoping out what the full impacts are."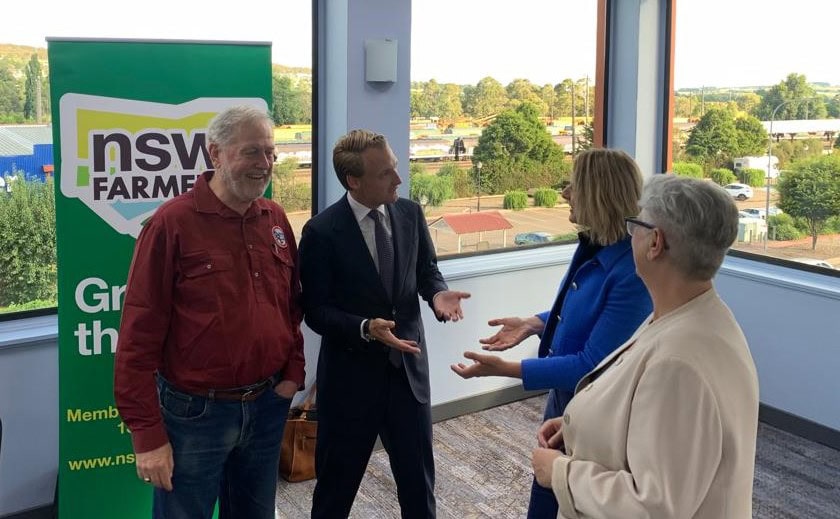 Ms Johnson said NSW Farmers has also called for reform of the Just Terms Compensation Act to be more suitable for rural land interventions in its election platform.
"The issue of people feeling unfairly treated when their land was acquired was an important issue for NSW Farmers and voters at the Regional Debates, with concerns people weren't receiving a fair value for their property."
"People have said they want to be treated with respect and dealt with fairly, and I'd say that message will come through loud and clear at our final two debates,"

NSW Farmers Head of Policy Annabel Johnson
The next NSW Farmers Regional Debate will focus on agriculture and will be held in Dubbo this Wednesday, 22 February 2023. To register your attendance, click here. The debate will also be livestreamed on our Facebook page for those outside the area.
Election debate to tackle food future
Keeping food affordable, renewable energy zones and securing production will feature as part of a key regional debate for voters in Dubbo this evening.
Designed to focus on key agricultural issues ahead of the NSW state election, the Dubbo debate on Wednesday night will feature Agriculture Minister Dugald Saunders, Shadow Minister Mick Veitch, Greens spokesperson Sue Higginson, One Nation spokesperson Rod Roberts, and Shooters, Fishers, and Farmers spokesperson Robert Borsak.
Ms Johnson said securing the future of agricultural production would be important in the next term of government.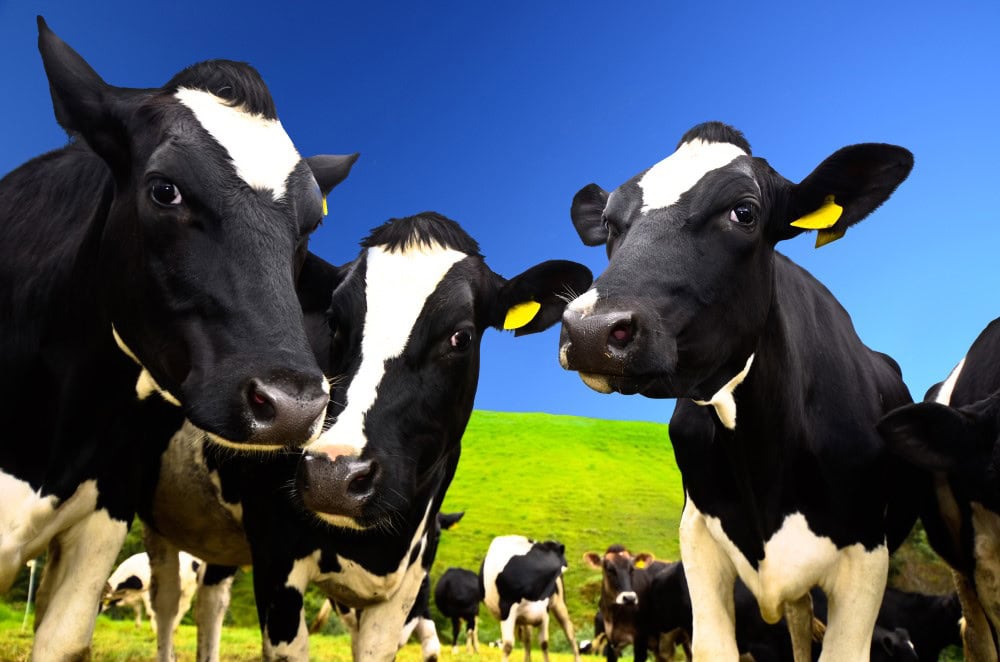 "We want to hear from all sides of politics regarding their plan to deliver a stronger, more resilient agriculture sector," Ms Johnson said.
"Strong food and fibre production into the future will require a coordinated policy approach that supports farmers in their efforts.
"Issues such as the loss of productive agricultural land and rising input costs, as well as strong supply chains, also needs to be considered."
Polling commissioned by NSW Farmers revealed the number one issue for voters was the cost of living with high food and grocery costs likely to make an impact at the ballot box. Ms Johnson said savvy politicians would be finding ways to secure food production in NSW.
"Farmers grow healthy plants and healthy animals to make the food and fibre we all need, and we have seen the pain that supply chain disruptions can cause for people," Ms Johnson said.
"The message we are getting out to decision-makers and voters is that investing in agriculture and its supporting industries now will save a lot of stress down the road, whether it's better road and rail infrastructure, stronger biosecurity, more research and development, clear workforce strategies, or effective land use planning.
"We want to highlight that in order to keep food affordable, we need a sustainable and functioning agriculture sector."
The Regional Debate: Agriculture will be held at Dubbo RSL from 6pm to 8pm on Wednesday, February 22. Click here to register for the event and watch the livestream at facebook.com/NSWFarmers on the night.
Click here to view the NSW Farmers NSW state election platform.
Does green energy have too much power when it comes to land planning? Read more here.