Country hairdresser Grace Apps has been hairdressing for 13 years, and after farming mates started regularly dropping in for a haircut when they couldn't get into town for an appointment, she decided to "reclaim her kitchen".
Grace and her partner Tom Matthews – who live on a property called Montana inPiney Range, near Grenfell – purchased a donga in March. They kitted it out as a comfortable and cosy drop-in salon complete with a basin and a massage chair.
Grace called the salon Studio 650.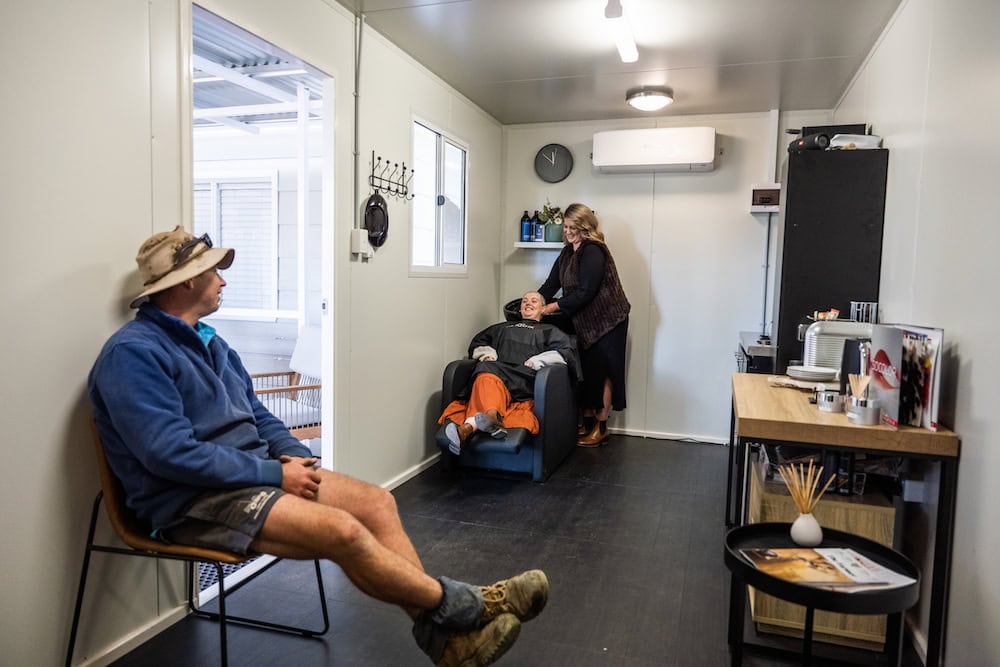 "So many farming friends just didn't have the time to make hairdressing appointments weeks out and get into town and they often left it until they really needed a haircut. This set-up makes it easy – I take last minute calls and they just pop over to the farm," she says. "The response has been amazing."
Salon socialising
Grace knew she wanted to be a hairdresser from the age of five. "I even wrote in my first schoolbook which I still have that I wanted to be a hairdresser," she says. "There's something about helping people look better than when they first arrive that's very satisfying. I could just never see myself doing anything else."
Alongside hairdressing, Studio 650 has become a catch-up zone for farmers to enjoy a chat and some downtime.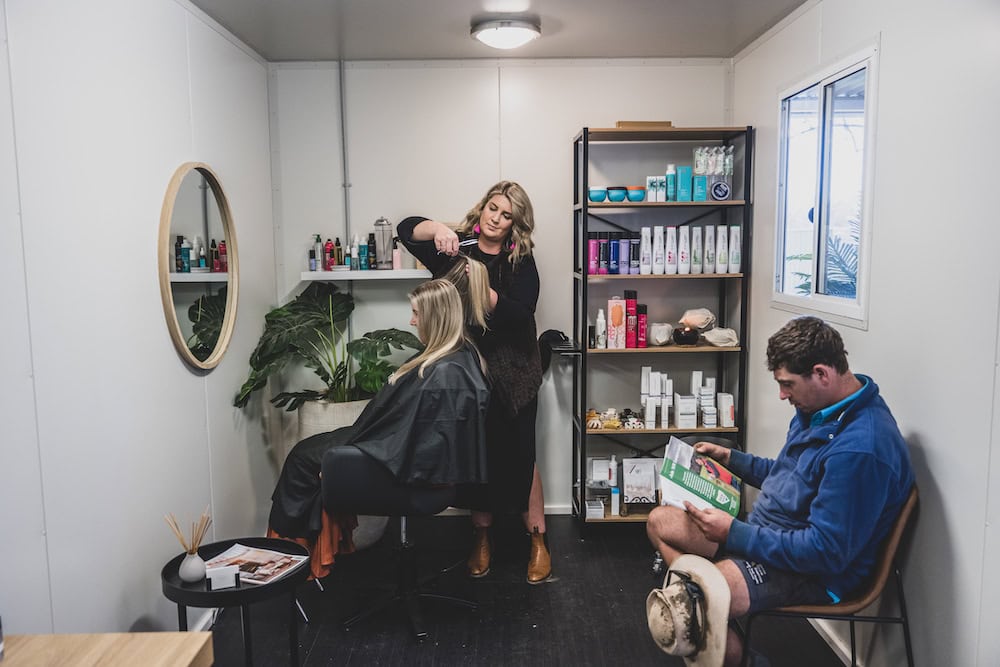 "I have seen farmers after they have had their hair cut chatting on the deck for a couple of hours talking about all different things which is really great – it's always good for mental health to have that social connection."

Grace Apps, owner of Studio 650 hair salon.
Grace also finds that having your hair done in a salon provides an opportunity to chat about things that you may not feel comfortable talking about with family and friends.
"Over the years I have found people blurt out things to hairdressers that they may not have discussed with others – it's just the way it is," she says.
Grace also works at VaVoom Hair Studio in Grenfell a few days a week, and she says that her town and country work makes for a great combination.
Cuts and connections
It seems farmers are conventional in their cuts – there have been no requests for mullets or colour, but many like to have a wash and the massage chair turned on high.
Grace also does women's cuts and colours as well as children's trims – everyone loves the farm salon and its relaxed atmosphere.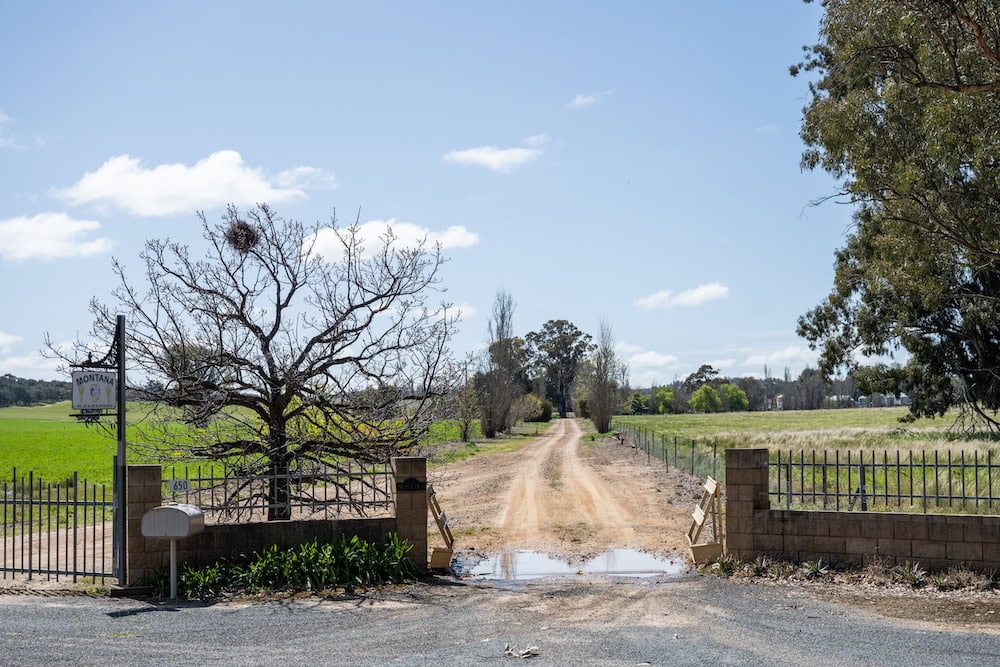 "It's a friendly low key and quiet environment – I had a mother and her young baby in last week and it was very convenient and cosy for them."

Grace Apps.
Grace says she finds farmers often overlap for appointments and strike up a yarn on the spot.
"I had three blokes in here one day and there was lots of talk about cropping and floods and the weather of course," she says. "I also see people who don't know each other, striking up conversations and making a connection."
More of a city girl who grew up in Young, Grace says it didn't take her long to adapt to country life and she enjoys helping out on the sheep and cropping property when she can.
She's an outdoor girl and loves their four working kelpies – Flick, Elsie, Susie and Jen.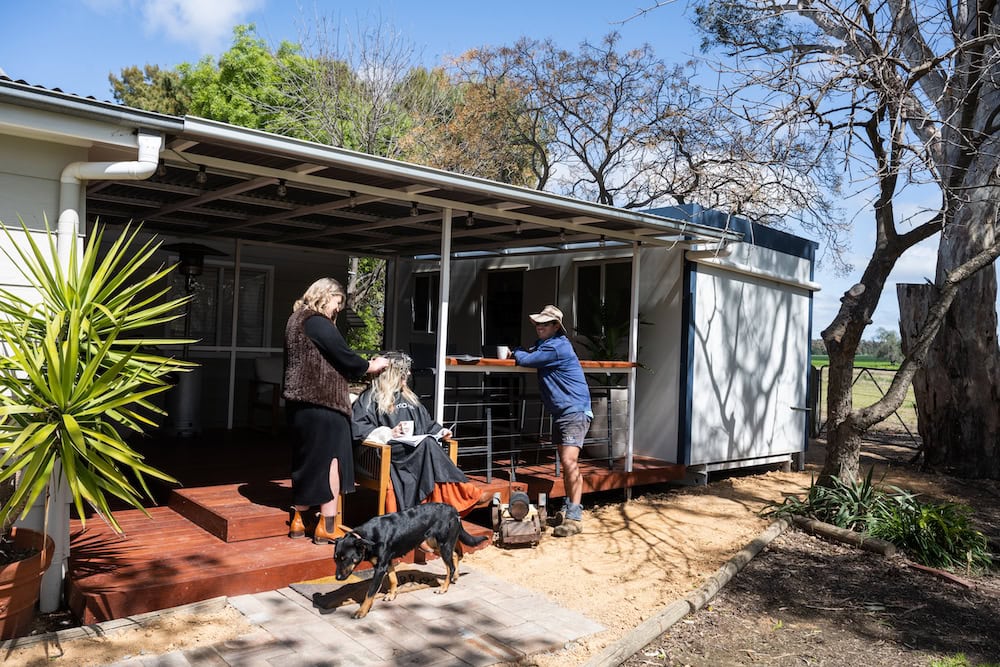 She now hopes to continue to build the on-farm salon clientele so she can work from home.
"I love the peace and solitude away from the hustle and bustle of the town and I think my clients do as well – it's inclusive and exclusive and often you have the salon to yourself," she says.
As for that massage chair – it gets a good workout. "One farmer says there's no way he's having a hair cut without the massage chair turned on high," Grace says with a laugh.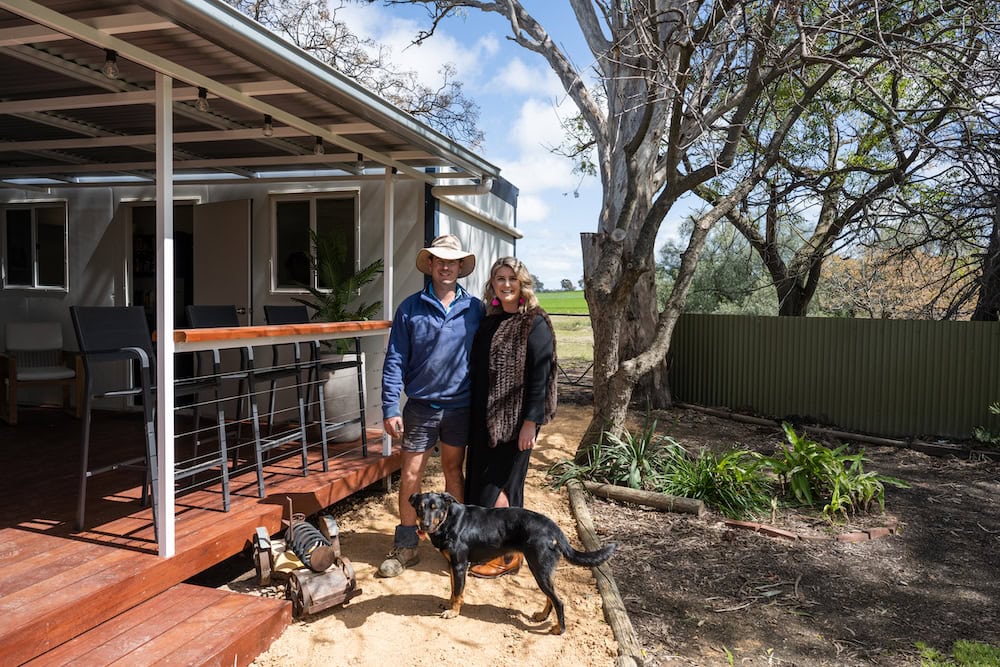 Sustainable Salons
The potential of human hair may have been overlooked in the past but Australian eco warriors Paul Frasca and Ewelina Soroko are focussing their attention on its potential to help the environment.
The couple established Sustainable Salons in 2015 and after five years of research, signed up the first salon four years ago.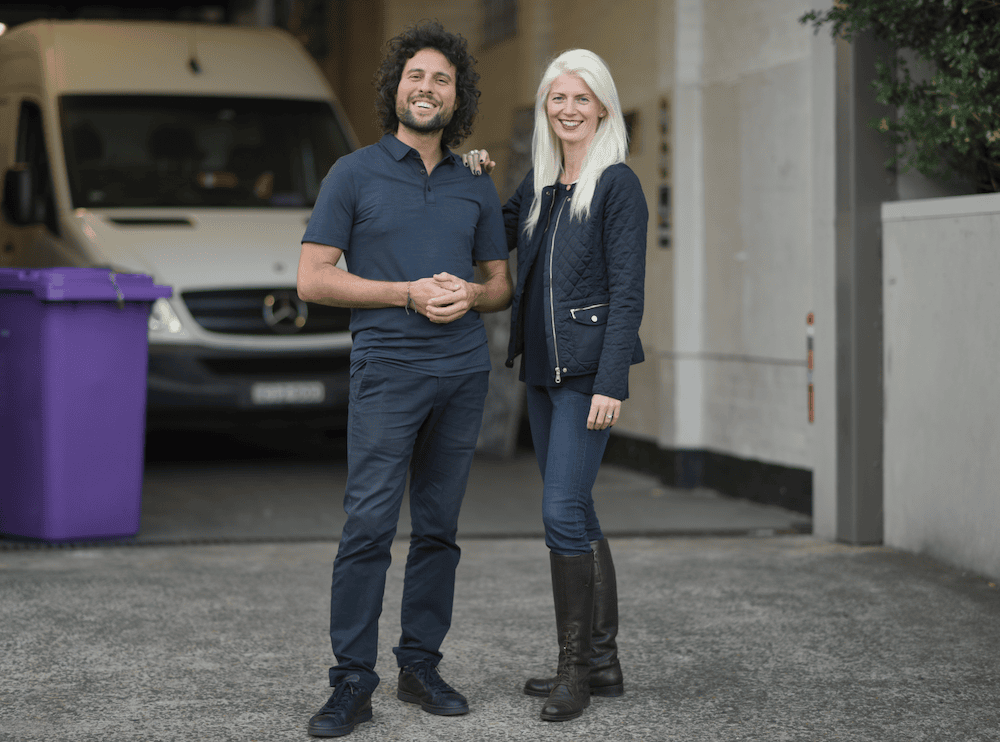 Today, there are about 1.400 salon members from the hairdressing, barbering, beauty and pet-grooming sectors across Australia and New Zealand who have joined the journey to zero waste.
"Sustainable Salons rescues up to 95 per cent of salon resources from landfill and finds repurposing solutions that benefit the environment and give back to our community," Paul says.
The program provides all in-salon separation bins and outside collection bins to suit the salon's needs and offers a fortnightly collection service directly to the salon door.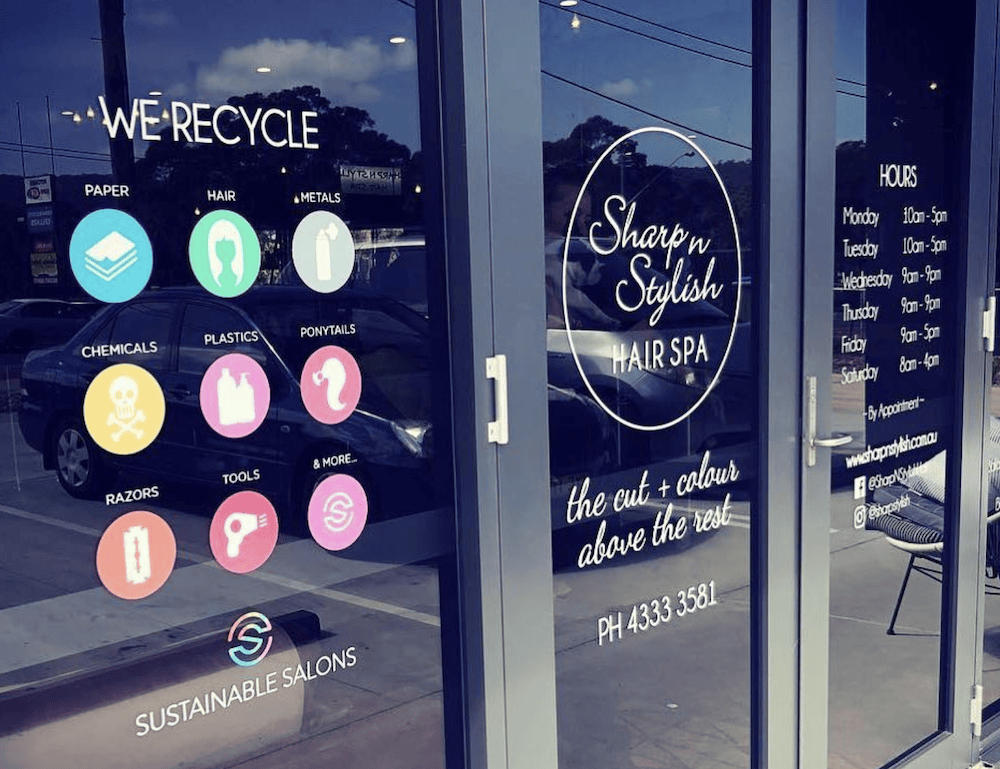 Ponytails, plastic and proceeds
"Hair clippings are collected from the salon floor and stuffed into stockings to make hair booms that can one day help clean up oil spills along coastlines and hair is also repurposed in local community gardens for composting or used in sustainable art installations to educate the community," he adds.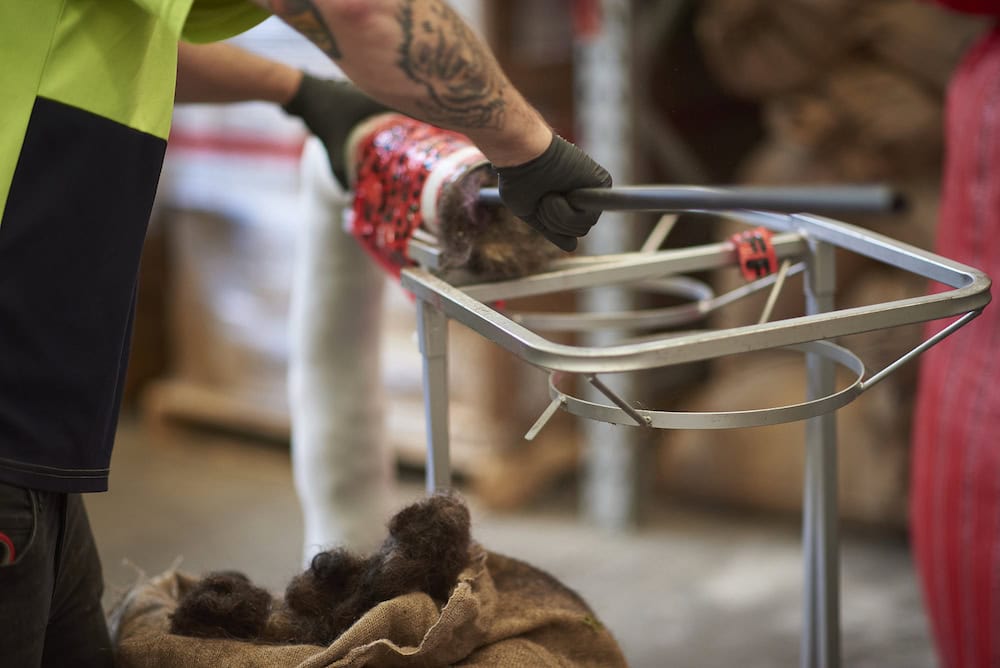 The program also collects donated ponytails of 20cm or longer which are distributed to charitable organisations to create wigs for those suffering from cancer or alopecia.
So far Sustainable Salons has collected more than 28,700kg of hair.
"Sustainable Salons is the largest donor of ponytails in the Southern Hemisphere," Paul says.
The program also encompasses plastic packaging which is sent to specialist local plastics recyclers where it's cleaned and made into outdoor furniture, landscape supplies and new product packaging, keeping it in circulation and out of our oceans.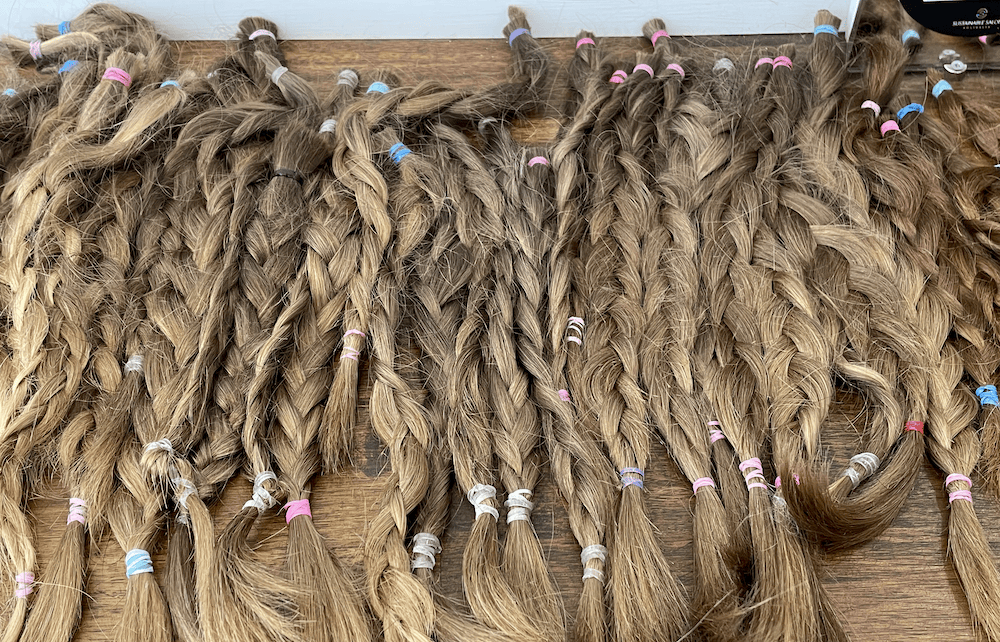 All aluminium, foil, colour tubes, cardboard, paper, magazines, razor blades, unwanted tools and select disposables are sold for recycling, and the proceeds are donated to OzHarvest and KiwiHarvest to provide meals for hungry people.
"A full head of foils provides a quarter of a meal to someone in need," Paul says. "We also help gather and organise hairdressers to support local charity haircutting events, such as DoSomething Day, Homeless Connect, and our own collaborative community initiative in Sydney, Eat.Shop.Chop!"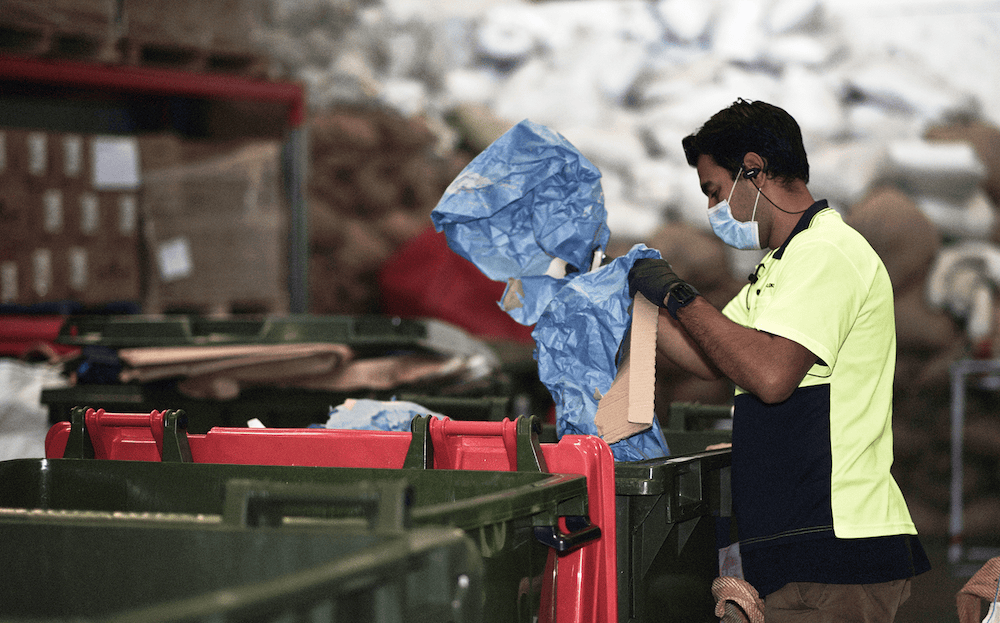 Hair to help others and the planet
Paul explains that by collecting small amounts from a large salon network, Sustainable Salons is the first company to recycle excess chemicals in the salon industry. These are pooled and sent to chemical recycling plants where they're neutralised and turned into recycled water used in roadworks and construction.
The program also employs people with a disability in Queensland, Victoria, Western Australia and across the ditch in Christchurch. They partner with organisations to provide purposeful work within their repurposing streams.
WorkPower (WA) and Kilmarnock (Christchurch NZ) work with staff to sort and prepare the materials for recycling and repurposing.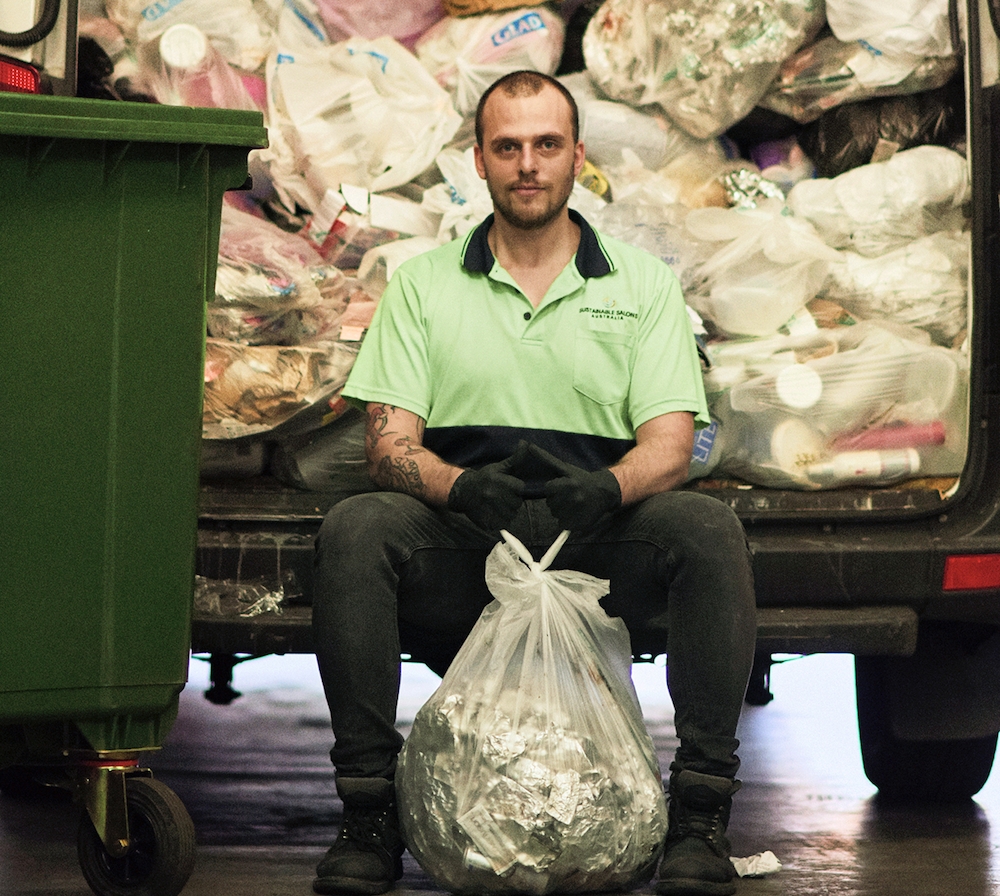 Paul says it's an exciting time as Sustainable Salons grows and he believes it is important for regional communities to get on board.
After much research his company has developed a soil fertiliser called Hair No Sh*t using granulated hair. Now produced in small amounts in pods, Paul says that in the future it could be used in farming operations.
"Hair in its raw form is 50 per cent carbon and rich in nutrients and amino acids which is transferred back in the soil," Paul says.
"Everyone loves hair when it's on your head but as soon as its cut and on the ground, it's been overlooked and discarded until now. We are passionate about turning the waste products into future resources."

Paul Frasca, co-owner of Sustainable Salons.
Paul hopes the hair mats become the number one manufactured, commercially available product used for spills at sea and on land.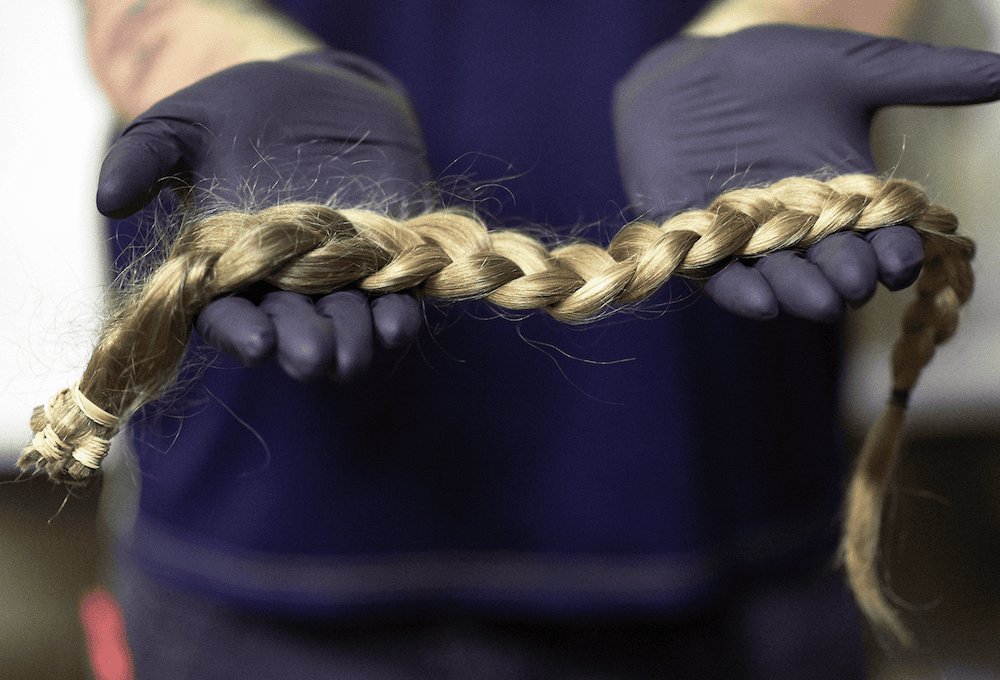 "By using hair, we're tapping into an environmentally friendly, sustainably-sourced, and infinitely available material that's currently going to waste. In the process, we'll eliminate the need for harmful plastic, synthetic and chemical products being unleashed in our environment where they can potentially do more harm than good.
"Hair may be as old as the earth, but it's a futuristic resource we haven't quite mastered yet. If there's one industry that can change that, surely, it's hairdressing."
if you enjoyed this feature on hair salons doing things differently, you might like our feature on the Oyster Farmers Daughter Cafe.