Fresh food home delivery services across the country are thriving as customers search for safer shopping alternatives – and that means an upturn in demand for primary producers. We catch up with a few thriving NSW fresh food delivery operations.
Bello Food Box – fresh food from Bellingen
Just a few short weeks ago Steve Grace's delivery service, Bello Food Box, was packing somewhere between 80 to 100 boxes of fresh produce each week for distribution around Bellingen area of the NSW North Coast, about halfway between Sydney and Brisbane.
But from almost the first moment the Federal Government announced public restrictions on business and movement in the face of the COVID-19 pandemic, his steady trickle of orders became an overwhelming deluge.
"Three or four weeks later, I still struggle to get my head around it," says Grace, a former café owner who runs Bello Food Box in partnership with his wife Amy from their 40-hectare property Hidden River about half-an-hour outside the town. "It's just astounding. I am getting between 80 to 100 orders a day – a day – from right across the region. And that is constant. It's the most amazing upturn I have ever seen, and it's been all we can do just to keep up with it."
Bello Food Box is hardly alone. Right across Australia, fresh food home delivery services are booming. In the wake of the coronavirus shutdown, consumers are clamouring for a way to access fresh fruit, vegetables, meats and every type of grocery item without exposing themselves to the crowds that have descended on traditional vendors such as supermarkets and shopping centres.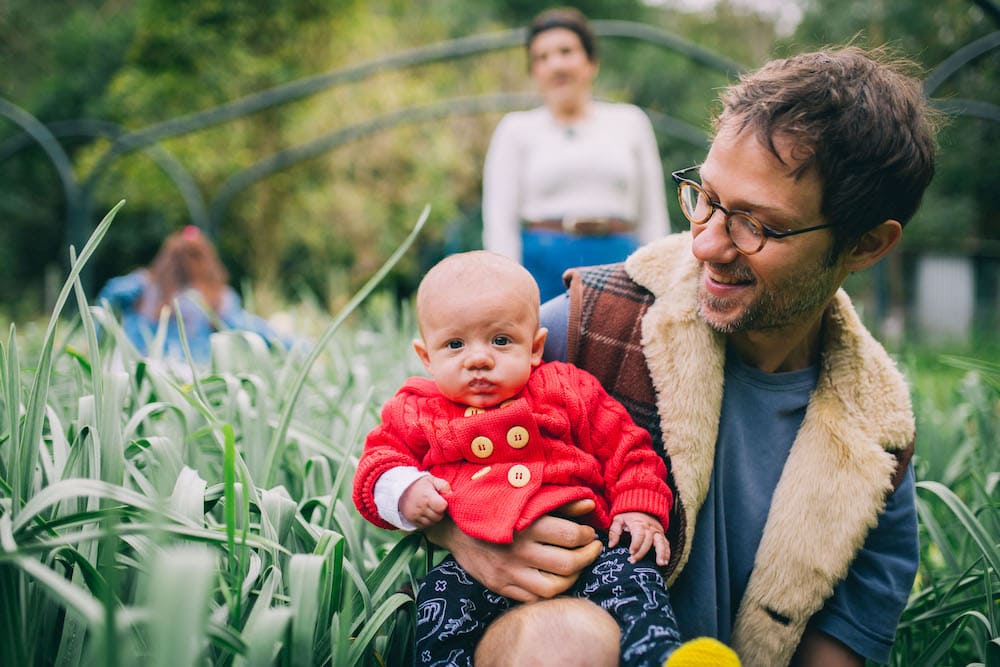 It's difficult to put an exact number on the astonishing increase this sector has experienced in recent weeks. Many analysts are still catching up with the steep increase in demand and what it means for these business owners.
However, anecdotally, many operators are reporting being inundated with orders up to two to three hundred per cent above their regular turnover, while others have doubled their workforce and volume almost overnight.
What is truly remarkable is that fresh food home delivery boom is not benefitting dominant market players such as city-based HelloFresh, Dinnerley or Marley Spoon. These businesses are based on volume driven by extensive advertising campaigns and rely on established supply chains through wholesalers and market operators.
This is different. Yes, the big players are all experiencing sharp upturns, but so are the little guys. This fresh food home delivery trend is seeping right down to the grassroots, with a corresponding flow-on effect for primary producers right across the nation. And that surge is of such an extent that it has many wondering whether the crisis which has confined us all may well have also unleashed economic and social forces that will fundamentally change how we shop and do business.
Doorstep Organics – fresh food to your door
"I honestly believe that this crisis is a catalyst for a revolution in how both business and consumers will relate and interact with each other in the future," says Peter Richardson, CEO and owner of Doorstep Organics, a mid-range food box delivery business servicing the Sydney region.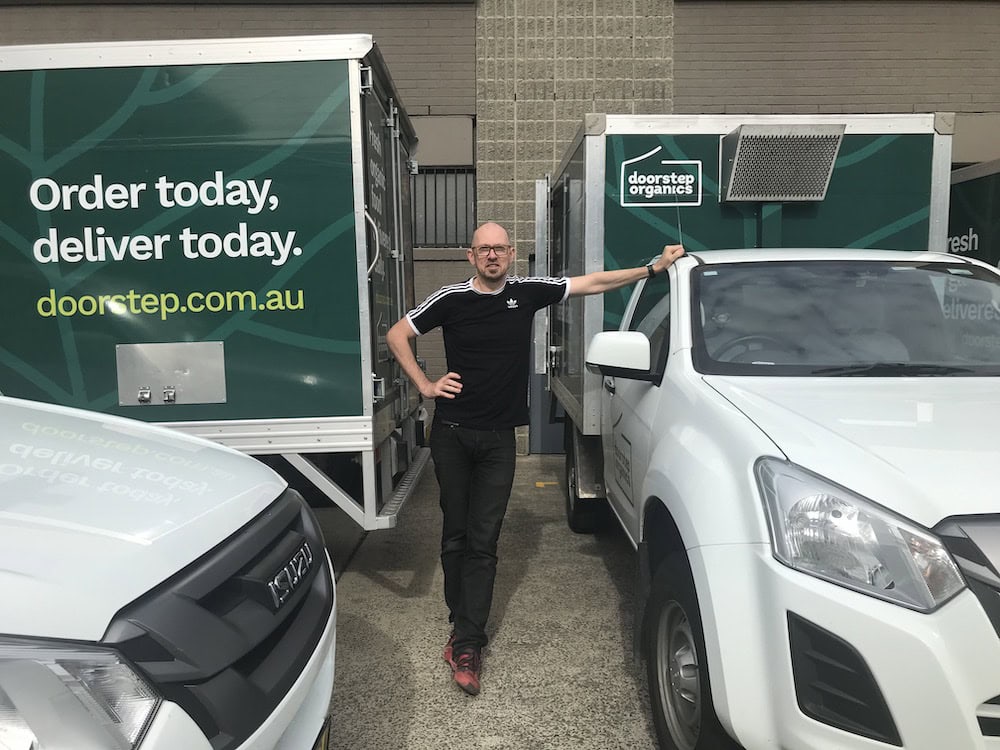 "The upturn we have seen during the past few weeks is incredible," he says. "It is so big and so profound that I simply can't see that it will just disappear when we are through this crisis. We could well be doing this for many months to come and by the time we come out the other end its possible that most commerce will be ordered online, delivered to your door in the home where you work remotely for a business that no longer needs big expensive offices in the city centre."
It already has been for Steve Grace. His sales have increased to about 400 boxes a week, which has brought with it a corresponding increase in both cashflow and work. But it also presents problems, especially around supply and variety. "That's an enormous amount of growth in a very short time," he says. "I've had to put on extra staff to work in our packing shed, which is on the outskirts of Bellingen, near the highway, for ease of access and delivery.
"We have always listened to our suppliers and the market. The number of local growers is relatively small and has never been able to produce enough food to feed the community. As such we have always supplemented our local produce with a delivery from Brisbane Markets that helps us cover seasonal variation and meet consumer demand.
"In the past, that delivery was once a week. Now it's twice a week. Three weeks ago, I was packing the boxes with the help of three staff and the deliveries were split between me and another driver. Today it's me and eight other packers and an additional driver."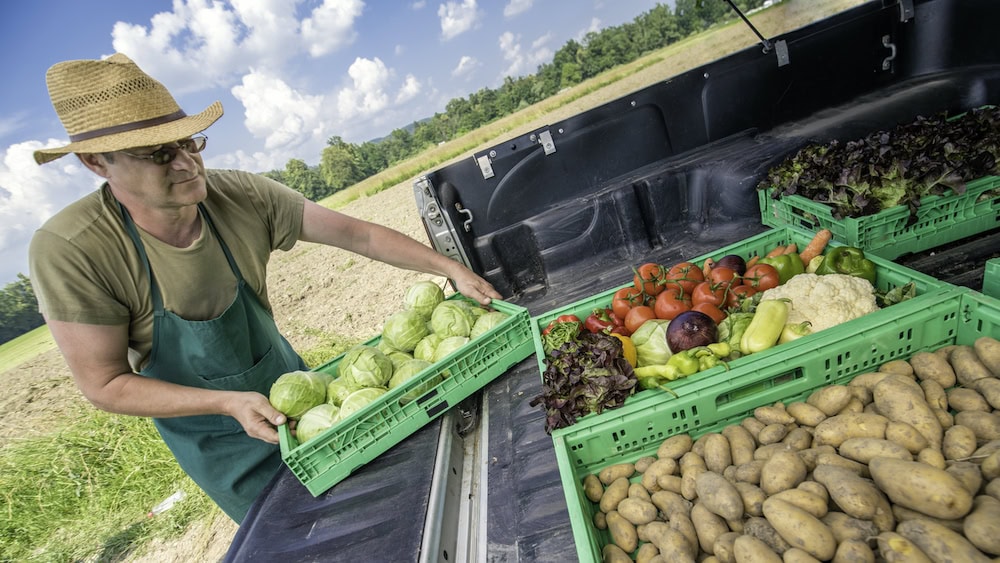 Grace says that in terms of storage, he was already well set up before the surge: "Our packing shed is extremely well insulated, and I have two big coolrooms to keep produce fresh. I built the shed a year ago with enough room to handle expansion so in terms of infrastructure all I have had to do is install extra shelving to handle volume. So I have never felt at any stage that we couldn't handle the extra load. You could call it luck or good management, but I feel pretty lucky right now."
Recently, Richardson employed 32 people at Doorstep Organics, a business started by his parents as a socially based food co-op more than 30 years ago. Today, he has just employed his 70th staff member.
"It's been a steep learning curve during the past few weeks trying to keep up with demand," he says. "We were doing 1000 boxes a week just a few weeks ago and now we are doing more than 2300 boxes a week. Our output and revenues have more than doubled and as a result I have doubled the number of staff to keep us able to meet supply."
Doorstep Organics deals in organic produce sourced from all over the country – bananas from Queensland, butternut pumpkins from northern NSW – but its suppliers all have one thing in common: a personal relationship with Peter Richardson.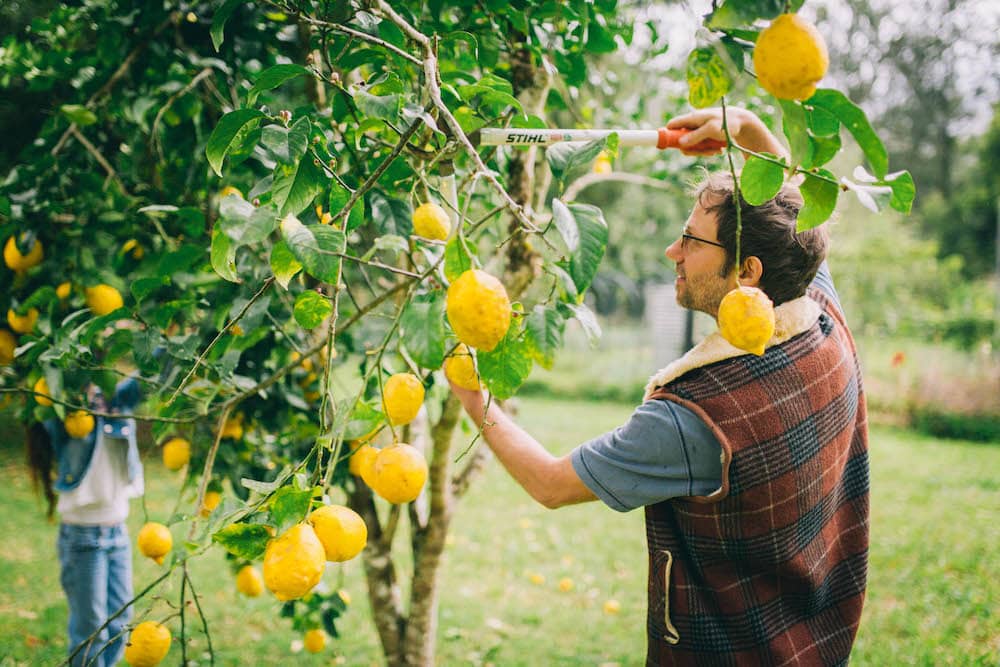 "We began as a family business and though we are bigger, we are still very much a family business," he explains. "One supplier from Ellerslie in southern NSW has been with us for decades and they were suppliers to my mum and dad when they ran the business. That's something we are very proud of and something I worked hard at to continue.
"I have always believed that you don't just buy produce from a farmer. You become part of their life. Its about relationships, not just money. That's why our suppliers have all done their utmost to help us meet demand in the past few weeks. They have all done that."
Richardson reorganised the business a few years ago, building a bigger packing and storage facility to encompass future expansion. "Everything we did was an investment in infrastructure to scale," he says. "We invested with future expansion in mind: large modern coolrooms, packing facilities, even a fleet of new trucks, so we have coped quite well. Even so, its only now with the additional staff that we feel that we are getting on top of it."
Richardson says that managing the fresh food home delivery boom has been difficult but exciting, too. "I like to run a dynamic business that reacts immediately," he says. "With skyrocketing demand for fresh food home deliveries I have been interviewing staff and sending them straight out onto the packing floor at the end of the interview. We had to be decisive if we were going to make it work – and we are."
Ooooby – fresh food from farmer's backyards
Murat Keskin started his business, Ooooby (Out of our own back yards), seven years ago when he packed 13 boxes of produce in the backyard of his inner-city Sydney sharehouse.
"I came to this business because I wanted to create something that added to the community that I live in," he says. "I concentrate on the inner-city areas of Sydney. We are a relatively small and simple operation but the demand we have seen in recent weeks is incredible. We were packing around 400 boxes a week but today we have just finished packing more than 1100 boxes. It's incredible."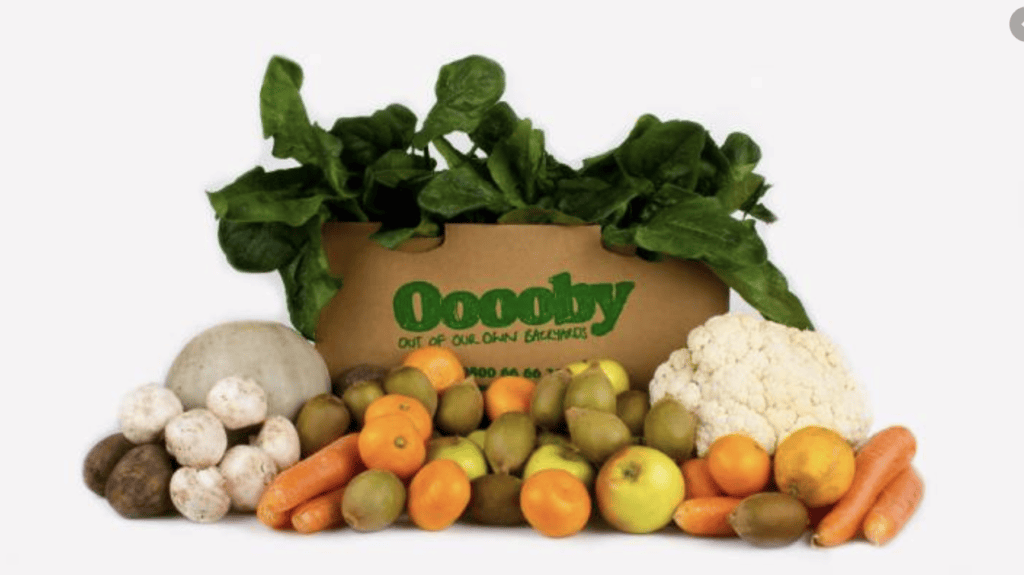 Keskin employs regularly employs 30 people, but has now doubled that workforce to almost 60. "Nobody expected us to triple our business overnight but that is what has happened," he says. "The only reason we were able to cope with that was because we have such a great crew of human beings who have worked together through this. It's been a challenge, but I also feel fulfilled and proud of the people here.
"Everyone is employed on a casual basis but after this is over, who knows? We don't really know where this is going. There are still a lot of questions. Will they stay and stick with it afterwards? How many will stay? How many will go? There are no answers yet. I think it will all depend on how we serve people during this crisis. And if we manage to touch their hearts then perhaps they will stay with us.
"I think that what is going on here is a fundamental change to our lives. People are far more powerful than they imagine. Our business is built on the connections that we have made with our community and with our farmers and suppliers. What I am seeing is the resurgence of power that people must make change, to do something that will make a difference. Our choices have consequences and in making them you can change the way the world works even in something small such as how you buy your food."
That's a sentiment echoed by Grace: "I think this is the start of a really good shake-up for all of us. I think it will make people think about how they consume, what they consume and where they choose to consume from. We all must start thinking about our environmental footprint, and what and how we consume has a direct relationship to the size of that footprint. So, if we all start to support local farmers and local food via an online platform, that has all sorts of trickle-down effects. If we're lucky, there might be a lot of silver linings to this crisis."