While the imposition of border closures has caused major social and logistical disruption to communities and the rural workforce, the classification of freight as an essential service and the recent implementation of a national freight management code has helped keep the wheels rolling for rural freight operators and, crucially, limited the impact of restrictions on farmers.
The Freight Management Code was endorsed by the National Cabinet in late July and came into effect in early August in response to border lockdowns following the second major outbreak of the virus in Victoria.
The code set out a number of protocols as well as compliance and enforcement measures, designed to deliver greater consistency and cohesiveness to freight operators regularly moving across regions and borders.
Included in the code was the need for a COVID-19 safe plan for operators, valid border permits, record keeping enabling contact tracing if required and weekly COVID-19 testing.
So successful has the freight code been that farm lobby groups argued for similar arrangements to help manage the flow of agricultural workers across borders to avoid major labour shortages, especially during peak harvesting periods in grain and horticultural industries.
NSW Farmers' Policy Manager of business, economics and trade, Kathy Rankin, said keeping freight logistics flowing, with minimal disruption has been pivotal to ensuring agricultural production continued throughout the pandemic and the supply of fresh food was maintained.
Rankin said at the initial outbreak of the virus, and subsequently during the development of a national code, there was considerable work between government agencies and representatives across the supply chain to secure regional access, testing, permit and quarantining arrangements which would ensure freight continuity for essential industries like agriculture while also preventing the spread of COVID-19.
"The fact freight logistics during this period has had few restrictions by comparison to other sectors has provided some certainty to farmers," Rankin said. "NSW Farmers was very concerned that any delays around freight movement minimised the impact to live animals, and from the beginning we argued the welfare of live animals needed to be prioritised.
"We also supported calls for streamlined processes in relation to border check points and flexibility with COVID-19 tests and where these were conducted to ensure time delays were kept to a minimum and the impact on freight companies was low.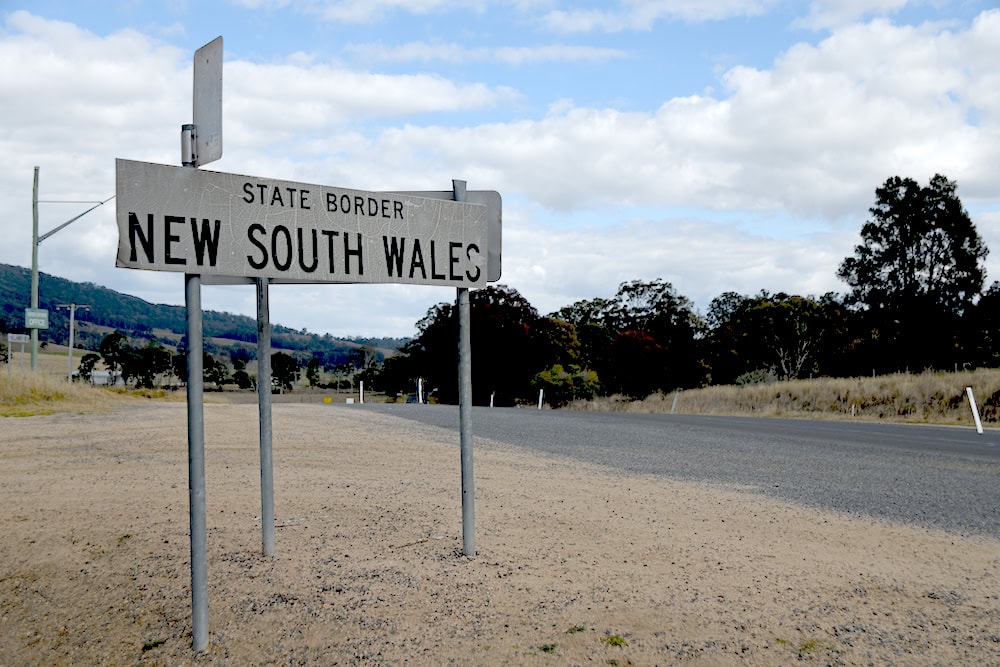 "Another major concern for us was ensuring there were no undue delays in farmers getting access to inputs, or hay and fodder. Minimising these delays has really been crucial for agriculture."
Rankin says domestically, concerns about freight have been well managed however there was still some uncertainty and concern within the farm sector about international freight in relation to machinery, parts and critical inputs like fertiliser, glyphosate and other crucial agricultural chemicals, which have resulted from the downturns and border controls within other countries.
Paul Pulver from the Livestock, Bulk and Rural Carriers Association says government agencies have worked closely with industry and have responded to industry concerns as they've arisen.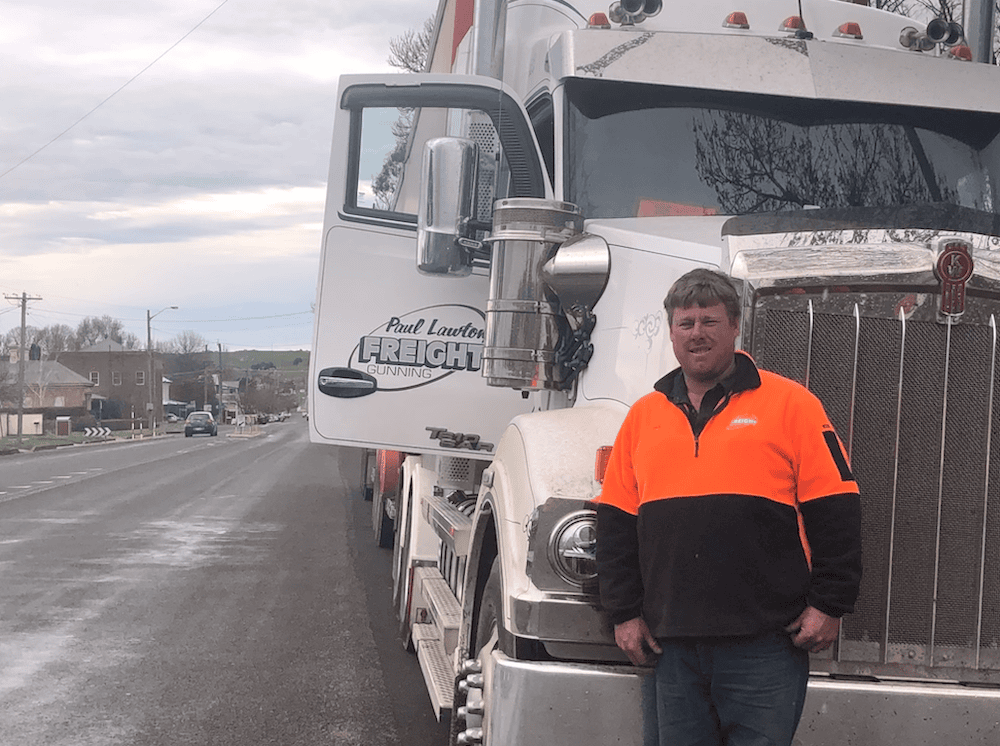 For instance, he said a main issue was the requirement for mandatory COVID-19 tests every seven days after crossing certain borders but following advice from trucking operators designated testing sites were opened up in key highway locations and opened 24-hours to minimise delays.
"Regional operators have had a pretty good run," Pulver said. "Border restrictions haven't overly affected us, and we've been able to keep operating without too many delays or hassles."
It's a sentiment echoed by Gunning-based bulk freight owner-driver Paul Lawton, who says his business has been able to manage current challenges without too many impacts.
While city consumers were madly panic-buying toilet paper when the pandemic first hit Australia, Lawton was trying to keep up with farmer demand for fertiliser, fencing supplies and other key inputs which the industry rushed to secure during March and April.
Lawton, who runs 12 trucks and has 11 full-time employees, said they recorded a 30 per cent increase in their business during that time, which he was able to keep up with because freight could move across borders and regions relatively easily.
He has commended the state and federal governments for the way in which freight has been managed. "The government has done the right thing, there have been no real hold ups and it's really helped keep rural businesses moving," Lawton said.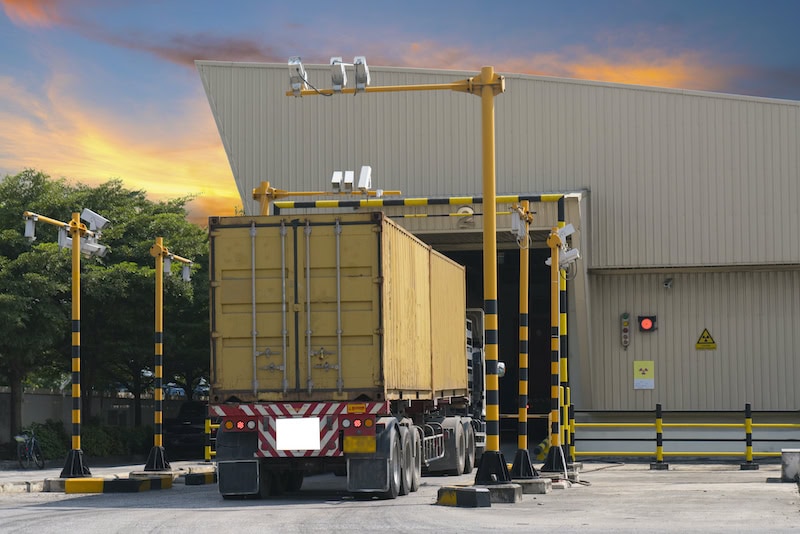 Lawton Freight operates throughout central and southern NSW and western Victoria and has implemented a number of its own protocols to help respond to interstate border controls as well as minimise the risk of any potential COVID-19 incursion into the business.
Lawton said just one driver works on Victorian runs, while all truck drivers take their own meals to avoid eating in roadhouses and his drivers are now all home each night. This all minimises potential exposure and helps them operate with more confidence, he said.
Western NSW operators, John and Kim Jackson, have been kept busy trying to navigate the permit system to move grain and livestock in between South Australia, Queensland, Victoria and NSW but said so far the system has worked for rural freight companies.
Operating out of Coonamble with four trucks and three employees, the Jackson trucks are regularly crossing borders moving hay, sheep and cattle and grain.
Kim Jackson says with a big harvest looming across the eastern states, she hopes the measures recently announced to allow agricultural workers across borders will work as smoothly as freight logistics, adding support staff will be "critical" during harvest to work alongside trucking and freight companies in what is always such a high-pressure period.
"The restrictions for freight companies are okay as long as you are organised with permits," Kim said. "The best outcome has been a sensible system which means drivers can return home from Victoria without needing to be in quarantine for two weeks, provided they haven't been in any hotspots or have any symptoms. "It is hectic at times as border passes are needed in some cases every seven days, but it's all too easy once you have the passes."
If you enjoyed this story, you might like our feature on biosecurity threats to farmers.