NSW Farmers has repeatedly made it clear that it is dismayed by the Independent Planning Commission's (IPC) decision to approve the Narrabri Gas Project, despite a raft of concerns voiced by farmers and the community.
The states peaking farming body says its members believe the project poses an unacceptable risk to the water resources, soil and air quality, local food and fibre production and rural communities in western New South Wales.
"It was a disappointing decision from the IPC," said NSW Farmers President James Jackson. "Our members have indicated very clearly that they have no appetite for risk to their precious water sources."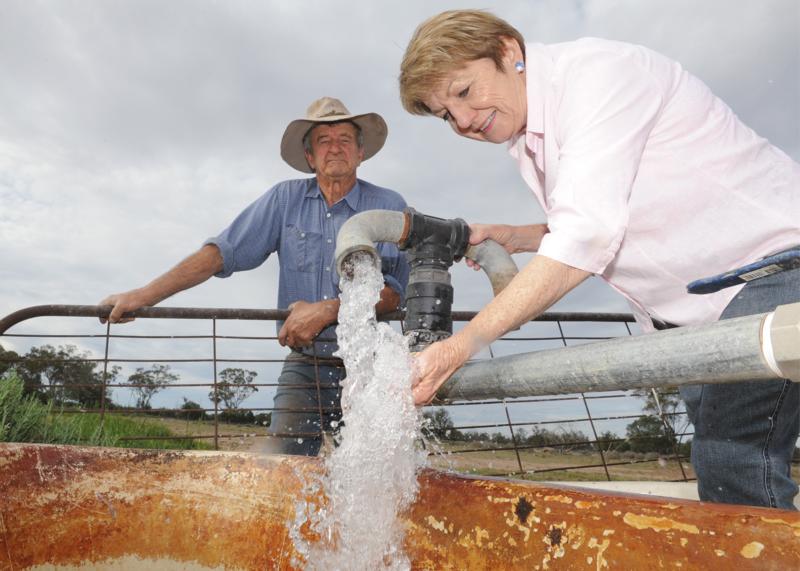 Mr Jackson said the Government's own Independent Water Expert Panel identified that the Narrabri Gas Project may result in groundwater depressurisation and drawdown of aquifers and changes to surface water flow and quality as a result of discharges.
"There is also no certainty for farmers regarding insurance public liability and environmental risk if they have CSG operations on their land. The NSW Parliamentary Inquiry described the coal seam gas industry as 'uninsurable' and a major insurer providing farm insurance has indicated that they are not willing to insure the public liability risk for farmers that have CSG infrastructure on their property."
"That is why NSW Farmers has been urging the Government to act cautiously in regard to any proposal to re-commence coal seam gas mining in NSW."
James said NSW Farmers' is not opposed to CSG, provided that the projects do not put precious water sources at risk, nor affect soil and air quality.
Understanding the project
The Narrabri Gas Project (NGP) is a proposal by Santos to drill 850 new gas wells across 95,000 hectares in the north eastern part of the Pilliga Forest, near Narrabri.
The NGP will extract gas from coal seams at 800-1200 metres, breaking through the southern recharge zone for the Great Artesian Basin (GAB).
At its first virtual meeting for the Associations executive councillors in July 2020, Members unanimously supported a motion from the Tambar Springs/Gunnedah Branch and the Coonamble branch that called on the NSW Government to:
a) Not approve the Narrabri Gas Project (NGP)
b) Extinguish the 11 expired and inactive petroleum exploration licences
Farmers are concerned that the risk of depleting, contaminating and depressurising the GAB are too high and that the Santos project could be a 'Trojan Horse', according to branch secretary and wheat farmer, Xavier Martin.
"The NGP will put a pipeline through the Liverpool Plains and gas wells will spread like cancer due to the 11 expired and largely inactive petroleum exploration licences (PELs)," says Xavier.
"These licences, the subject of the second motion, cover land ranging from the Upper Hunter and Liverpool Plains north to Moree and west to Coonamble."
While Santos claims it would generate 100 jobs in the region, other estimates suggest that once the wells are in production the project is likely to only generate 40 full time jobs.
The NSW Planning Department also claims that the project could potentially supply 50 per cent of NSW's gas needs and lower household gas bills. This assertion is refuted by some experts.
In a submission to the Independent Planning Commission (IPC) NSW Farmers' President James Jackson said: "Security of groundwater and other water sources and protection of prime agricultural land is of paramount importance to farmers and our members cannot support any activity that could pose a risk to the precious Great Artesian Basin and other water sources."
As a result, the NGP is the most controversial project in the history of the NSW Environmental Planning and Assessment Act 1979. In fact, the Environmental Impact Statement (EIS) attracted 22,721 submissions, of which 98 per cent were objections. The majority (63 per cent) of the 470 submissions from the immediate local area were also objections.
"The Narrabri Gas project poses an unacceptable risk to the water sources in western New South Wales," James stated. "The association believes that it is unfair that members and their communities "should have to take this risk when there are other sources of gas available".
"There is no like-for-like substitute for ruining a water supply, it is simply gone, and the businesses that rely on it are too. The conditions on the approval talk at length about offsetting the biodiversity loss, but you can't offset a loss of water."
Farmers stand up
While disappointed with the IPC decision, Anne Kennedy from Coonamble is delighted with the policy passed by NSW Farmers in July.
"I was told it swept through with no one speaking against it," she says. "That is bloody powerful. When the two largest representative bodies of regional and rural NSW – NSW Farmers and the Country Women's Association – both come out strongly opposing it, how can the government not listen? These are our biggest, largest and most conservative bodies. If the government does not listen to them then democracy, quite frankly, is dead."
Anne spoke at the IPC hearing the day after the motion passed.
"My husband is a fifth-generation farmer in the Coonamble region where we have 30,000 acres of very productive land. But our rich black vertosol soils cannot run water for dams when it rains – so we are totallydependent on our artesian water. Every facet of our lives and our business is reliant on our groundwater – and although our property produces thousands of tonnes of wheat, lupins, barley and many hundreds of tonnes of beef in a year, we would have to literally walk off our property if we lost the artesian water."
As branch secretary, Xavier Martin has been campaigning against the NGP for years. "The resolution was carried at our branch without dissent and our members will be very appreciative of executive council rejecting the Narrabri project and seeking the extinguishment of the inactive PELs."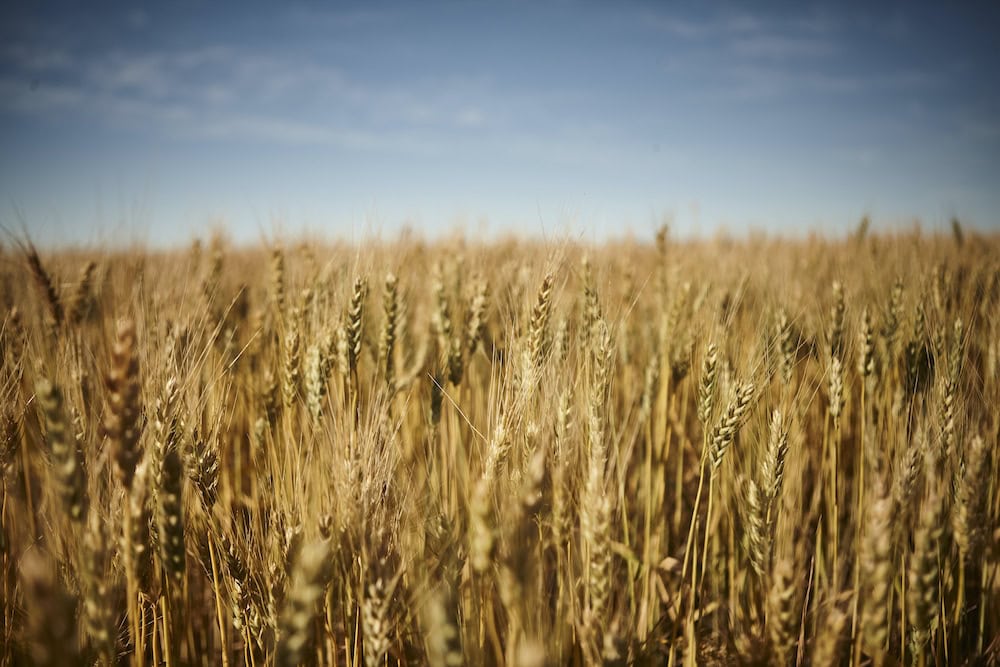 He says that the members were most concerned about the range of unmanageable risks with the likelihood of impacts that could not be reversed.
"Some of our members have stock and domestic bores that are at similar depths to the strata the gas wells are in, that Santos is seeking to dewater. We have a land use conflict where we need to preserve and conserve water, and they need to get rid of the water," he says.
"We can produce clean food and fibre for thousands of years rather than have a couple of decades of carbon energy. As one of our members said: "I can produce food and fibre without gas, but I can't produce it without water."
By some estimates, agriculture on the Liverpool Plains employs 1,300 or so people and the NGP would put it all at risk, Martin believes.
"Our members have seen how dysfunctional the Queensland project became regarding employment and housing, and we've got no wish to repeat the dysfunction we've observed over the border with their 19,000 wells," he says.
Sarah and Matt Ciesiolka: on the CSG frontline
My husband Matthew and I are both 5th generation farmers, and our farming enterprise is located less than 6 kilometres downstream from Santos' Narrabri Gas Project.
For 50 years, our family has run a successful and sustainable agribusiness at our current location producing potatoes, peanuts, and grains for the Australian market. To put that in context, each year ­– year in, year out – our farm produces about 70 million potatoes, 1 million kilograms of peanuts, and enough wheat for 3.5 million loaves of bread. The end-point value of this product is more than $50 million annually. We also employ up to 20 permanent and seasonal staff who, together with their families, live and work locally.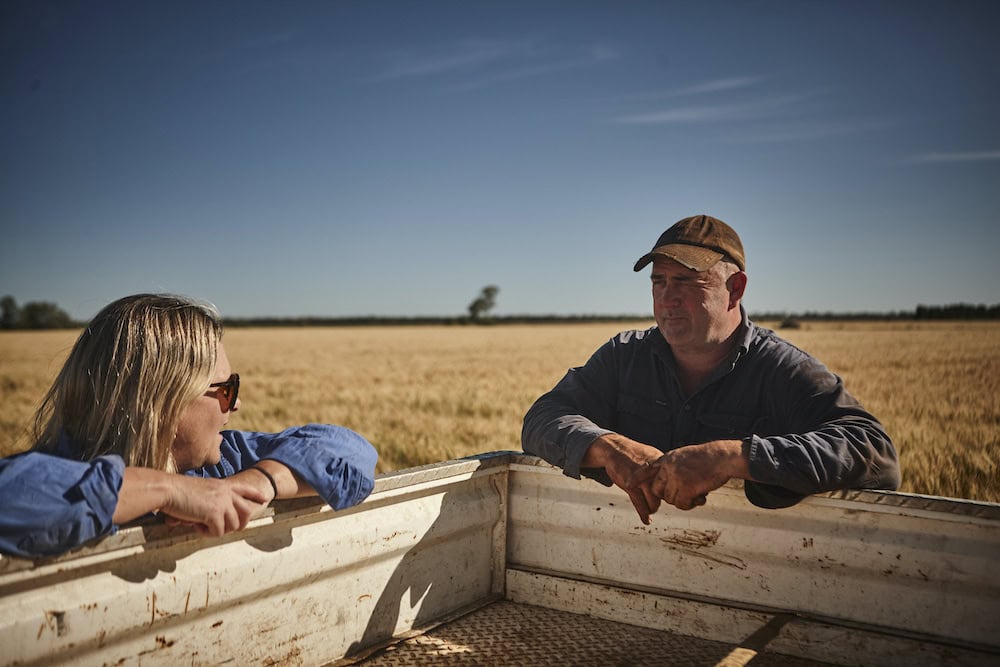 We rely entirely on underground water to irrigate our crops and for drinking water and everyday household use. We have no other reliable source of water. Water is, without question, the most precious asset we have. It is key to everything we do, and our groundwater, and the communities and industries that rely on it, should not be put at risk for any reason. After all, it's this groundwater that saw our community through the worst drought in more than 100 years.
We are just one farm in the highly productive and highly valuable agricultural area immediately surrounding Santos' Narrabri Gas Project. If you were to extrapolate out what we turn off our farm each year, you will gain some understanding of the value of the vital agricultural produce that is at risk from the establishment of the CSG industry in our region. It also threatens our reputation as producers of clean, green food, renowned the world over.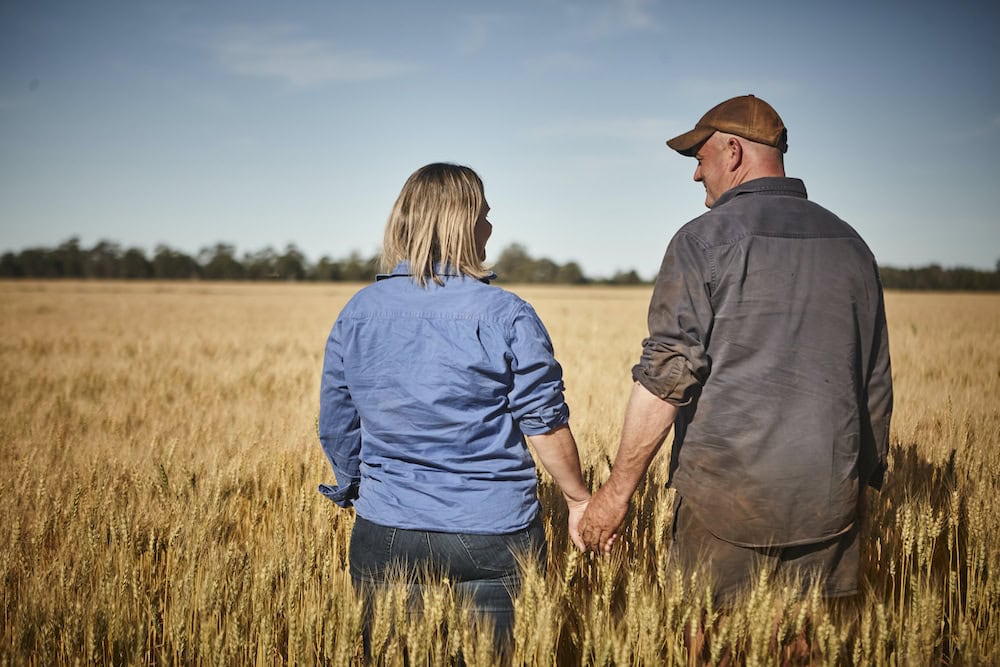 Contamination or depletion of water resources does not respect property boundaries. It has not been possible to insure against the impacts of loss of water or water contamination as a result of CSG activities in our wider region. In June 2020, Australia's largest insurer, IAG and its subsidiaries including WFI, confirmed that public liability cover would no longer be available to farms that host CSG activities. The IPC completely ignored this in their determination – it is completely unconscionable that landholders would be placed in this his position both now and into the future, essentially having the risk of CSG operations transferred to them.
Detection of contaminants would mean that we would be immediately suspended from current and future market participation for our product. Our signed contracts for supply all include clauses related to contamination of the shipment and, as per the terms of those documents, we know that our supply chain partners would hold us responsible and liable for any product contamination caused by CSG activities within our wider region.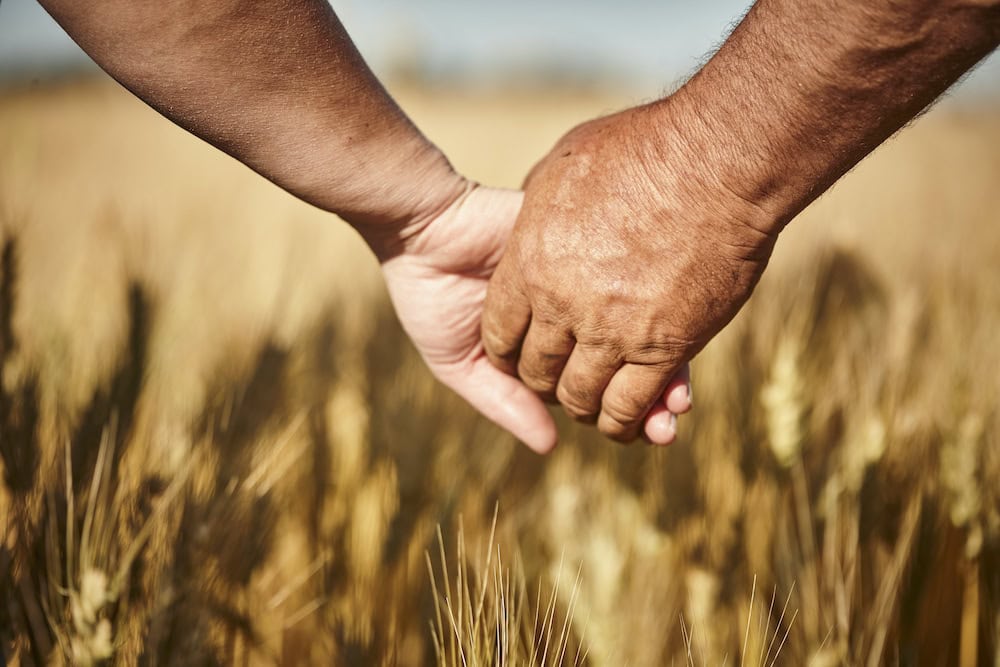 We were bitterly disappointed by the IPC's decision to approve the Narrabri Gas Project, despite the demonstrated large scale costs and risks to water, food and fibre production and the climate. We will continue to fight on. We can't afford not to as our water is just too precious to risk and future generations depend on us.