Two freak hail storms near Griffith ripped into fruit and stripped bark from citrus trees, causing estimated losses up to 100 per cent of crops on some farms.
The resultant damage will either mean costly picking with no crop to sell, manual thinning and pruning, or mechanical hedging that could see no crops harvested for three years.
The 6 January and 14 January events also smashed some local wine grape crops.
Citrus grower and NSW Farmers Member Jo Brighenti Barnard said everyone was surprised by how quickly the storm set in, and at the scale of the damage.

"We've never seen anything like this before in all the years our family has been here," Ms Brighenti Barnard said.
"I estimate around 80 percent of a crop has been damaged. Some growers have reported a 100 per cent loss."

Citrus grower and NSW Farmers Member Jo Brighenti Barnard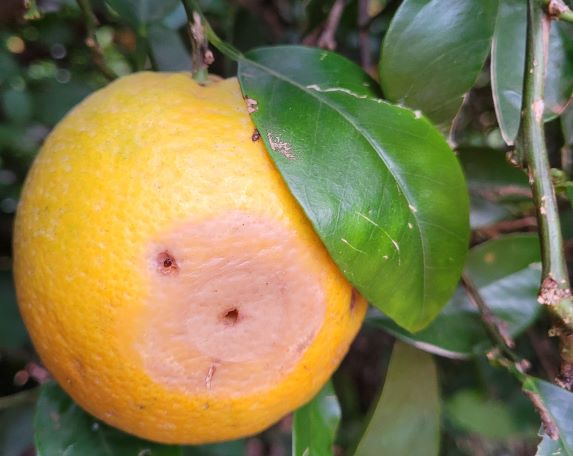 Griffith growers were still harvesting Navel and Valencia orange crops when the storms hit.

"Now we need to get all this season's damaged fruit off the trees so we don't get fruit flies, but we won't be able to sell any of it I don't think. It's going to be a huge cost."
She said they had not only lost this years and next year's crops but had to carry the cost of trying to get their trees back in production over the coming years.
"It would be great to see some support made available to help clean up the mess and prevent fruit fly problems, especially since we won't get an income now for a few years."
Riverina Winegrape Growers extension officer Brian Bortolin said some growers had experiences crops losses of between 30 and 50 per cent.
"We've been out assessing the aftermath this week and not every grower was impacted," Brian said.
Brian said Riverina Winegrape Growers is encouraging all growers to report damage assessments to the NSW Department of Primary Industries.
"The grapes were just starting to ripen when the storms hit, which was the worst time. I would estimate that 15 to 20,000 tonnes have been lost.
"It will be early to mid-February before we start harvest. With more wet weather predicted to come, there is some about concern about increased disease pressures."
NSW Farmers Horticulture Committee Chair Guy Gaeta said state and federal governments had been responsive to calls for disaster assistance after floods and storms last year.
"These were freak storms and the economic impacts will be felt for years by some growers, who have already been hit hard during COVID," Mr Gaeta said.

"Any affected grower should fill out the primary industries natural disaster damage survey so we can start the process of getting government support.

"Every little bit of help will keep these farmers going after the couple of years they've already had, and the couple of years ahead."

The state and federal governments announced $50,000 Primary Producer Recovery Grants after NSW Farmers called for government support during widespread flood events in 2021, and these grants have now been extended to more areas.

Hilltops LGA storms get Natural Disaster status
Farmers in the Hilltops Local Government Area (LGA) can now apply for grants of up to $50,000 to help them recover from recent storm events.
Hilltops joins 58 other LGAs in NSW eligible for financial assistance jointly funded by the Commonwealth and New South Wales governments under the Disaster Recovery Funding Arrangements (DRFA).
NSW Farmers Young Branch chair Jose Webber said members were relieved to hear the good news from local MP Steph Cooke last Friday.
The branch had approached Ms Cooke through their NSW Farmers Regional Service Manager, Catriona McAuliffe, to seek a natural disaster declaration.
"Our farmers have had a real tough go of it over the last year with all storms and rain, not to mention the impacts of COVID and a lack of harvest workers," Jose said.
"Our farmers are looking at how we can rebuild and recover to have another crack at the next season. Thankfully, our local Member listened and took action."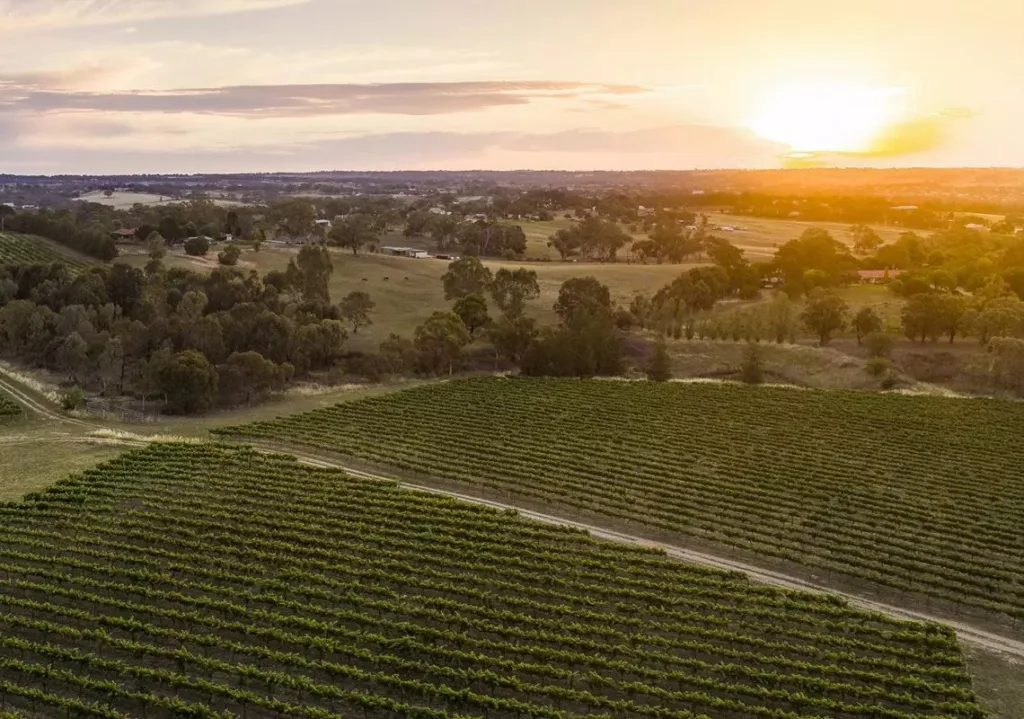 Disaster Recovery grants, which have been available for farm businesses, have now been extended to small businesses and not-for-profits.
The Storm & Flood Small Business Disaster Recovery Grant is designed to help pay for costs of clean-up and reinstatement of a small business or not-for-profit organisation's operations.
Ms Cooke, who is also New South Wales Minister for Emergency Services and Resilience, urged communities to use the available support.
"These new grants of up to $50,000 complement a number of existing flood recovery supports for individuals, primary producers and local councils," Ms Cooke said.
"Storm season will continue until March, so I am encouraging communities across our State to be vigilant to the ongoing threats in the short-term and continue working with us in the long term to build a more resilient NSW."
The grants are available in the 59 local government areas of: Balranald, Bathurst, Bega Valley, Blayney, Blue Mountains, Bogan, Bourke, Brewarrina, Broken Hill, Cabonne, Cobar, Coonamble, Cootamundra-Gundagai, Cowra, Dubbo, Eurobodalla, Federation, Forbes, Gilgandra, Glen Innes Severn, Goulburn-Mulwaree, Greater Hume, Gunnedah, Gwydir, Hilltops, Inverell, Kyogle, Lachlan, Lismore, Lithgow, Liverpool Plains, Lockhart, Mid-Western, Moree Plains, Muswellbrook, Narrabri, Narromine, Oberon, Orange, Parkes, Port Macquarie-Hastings, Queanbeyan-Palerang, Yass Valley, Upper Hunter, Upper Lachlan, Walcha, Walgett, Warren, Warrumbungle, Weddin and Wentworth, and the Unincorporated Area.
To register interest for the grant and be notified when applications become available, visit service.nsw.gov.au or call 13 77 88.
Much of the hail damaged oranges in Griffith will now be used for the fruit juice market, which has had setback in health star ratings. Read more about that here.