Federal Agriculture Minister David Littleproud and NSW Agriculture Minister Adam Marshall have promised to continue supporting the citrus sector in its bid to reverse a decision of the Australia and New Zealand Ministerial Forum on Food Regulation to penalise juices for their high sugar content.
Recommended in a five-year review of the Health Star Rating (HSR) system, the changes assign plain water an HSR of 5, unsweetened flavoured water 4.5, and 'diet' drinks up to 3.5. "Based on their sugars and energy content," 100 per cent fruit and vegetable juices would rate 2.5-4 stars, and sugary soft drinks 0.5-2 stars.
The issue has been top of mind for Citrus Australia since that review was released in August 2019. CEO Nathan Hancock says the forum's decision to adopt that recommendation highlights inconsistencies in the HSR system, and it should be reviewed and overhauled.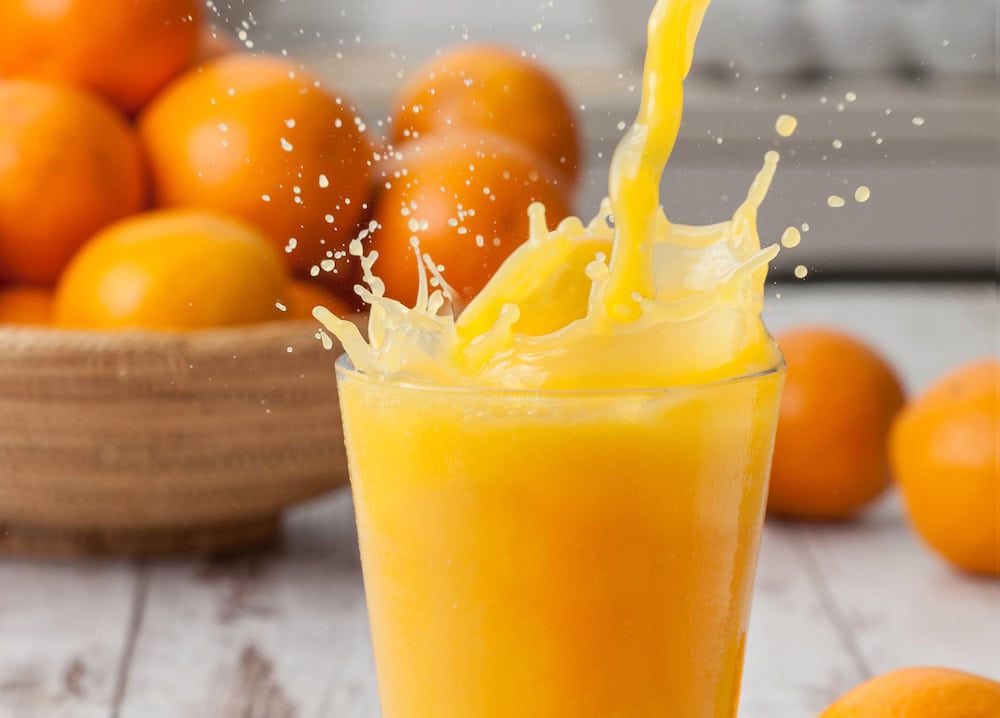 The creation of the Health Star Rating
When it was implemented in 2014, the HSR was intended as a nutrient-based front-of-pack labelling system that assesses the healthiness of packaged foods on a scale of 0.5 to 5 stars, based on their content of risky and positive nutrients.
"We will argue that the HSR should not target one element of a product – in this case sugar – at the expense of all others, such as nutrients like vitamin C," Nathan says. "It does not provide enough information for consumers to make educated decisions; it does not recognise the importance of fresh fruit and vegetables in the diet; and it is easily manipulated by manufacturers of highly processed goods who simply adjust their additives to beat the system."
Griffith Citrus Growers Association chair Vito Mancini, who is co-owner of specialist blood orange producer Redbelly Citrus at Lake Wyangan, is still shaking his head over the move.
As well as putting at risk an industry conservatively valued at $736 million a year, Vito says the livelihoods of hundreds of fruit and vegetable growers are at stake.
"The citrus category in total will take a dive," he says. "The juicing sector is an important part of the citrus industry – we rely on a strong juicing sector to hold prices up for fresh fruit. When that juicing price drops it lowers the benchmark for everything."
Vito says it's time to follow the lead of the dairy industry, which succeeded in having its beverages, such as flavoured milk, placed in a category of their own before the HSR system was implemented in 2014.
"The government may need to look at segregating the beverage category a bit further, dividing it into artificial versus naturally contained sugars," he says. "We can't possibly remove the sugar out of our products. If milk can have its own category, surely fruit and vegetable juice can have their own category too. It makes sense, doesn't it? As an industry, we're not supporting the idea of drinking two litres a day of orange juice. We're just trying to say that, as part of a healthy balanced lifestyle, a glass of orange juice a day fits perfectly."
To drop the HSR or not?
In the meantime, Nippy's managing director Jeff Knispel says the company will drop HSR information from labels on future production runs of its unsweetened juices before the changes take effect in two years' time.
"They all previously achieved a 4.5 to 5 star rating, and that's a good, positive message," Jeff says. "But under the new regime, it's possible they'll drop down to something like 2 or 3 stars, which is a fail, in my view."
Jeff says it's "almost deceptive" to continue to use the term HSR when the only measure being considered is sugar content.
He also supports the idea of putting fruit and vegetable juice into its own category, pointing to Europe and the UK, which went through a similar process.
"I believe they had an exemption for unsweetened vegetable and fruit juices," he says. "If we'd followed that path, that would have been a better way to go. But it's happened now. We tried hard, and our view is we'll just remove it from the packaging and get on with life."
If you enjoyed reading this story on juice's Health Star Rating, you might like our feature on how we soon might not be able to call haloumi by its original name.