News of the renewal of three coal seam gas (CSG) exploration PELS has fired up NSW Farmers members, the Country Women's Association and community groups.
The decision was communicated through the NSW government gazette last Thursday, just prior to the Easter Break.
The three PELs are spread across the northwest region, including the Liverpool Plains.
Tambar Springs farmer Helen Strang said the government has ignored the science and the community.
Helen cited a recent Queensland government technical study that showed subsidence caused by CSG drilling could have potential consequences for Darling Downs farmers as further evidence supporting the risk to agriculture and the environment.
"We grow the best food and fibre. Why would we want to risk that for short-term CSG extraction?" Helen asks.
"Our NSW Farmers branch has sought to have these PELS extinguished for that reason. Like so many other people in the community, we are dismayed at the decision to renew them. It is disrespectful to farmers and the community."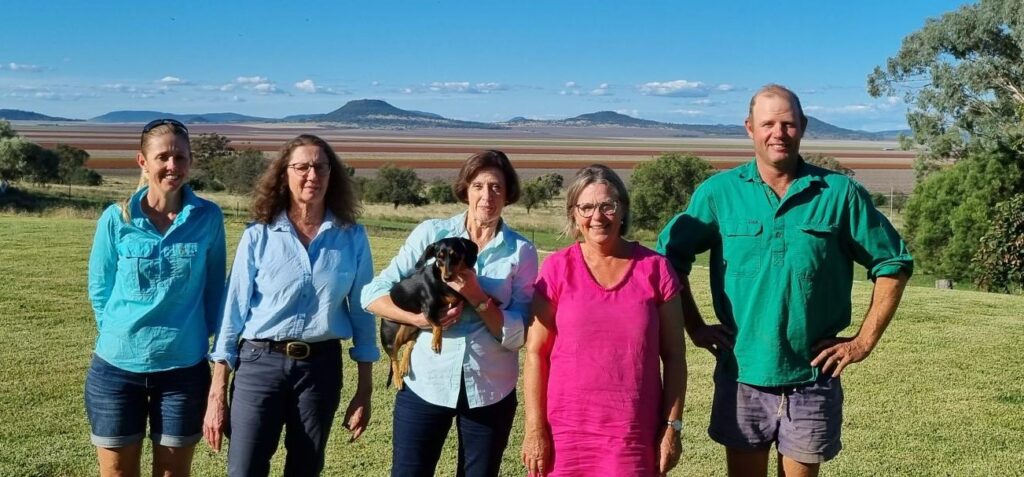 NSW Farmers Vice President and Mullaley grain farmer Xavier Martin described the decision as "very disappointing."
Mr Martin said NSW Farmers policy was that CSG extraction posed an unacceptable and unmanageable risk to the water resources, soil and air quality, local food and fibre production and rural communities.
"There is a finite amount of highly fertile, productive agricultural land in this country, and we must be very careful about how we use it," Mr Martin said.
"Australia feeds 75 million people every year and there are increasing demands for food from our healthy plants and healthy animals.
"Once agricultural land is lost, it is lost forever, and it is disappointing to see this decision leave the gate open for developments that are just not right for this area."
Mr Martin said the fact remains that the full impact of this exploration is unknown.
"We don't know what might happen to our land and water, and what irreparable damage might be caused."

NSW Farmers Vice President Xavier Martin.
"We need to protect the Liverpool Plains, as it is an iconic food producing region, from degradation by coal and coal seam gas development.
"If the NSW Government does not heed warnings about the risk of long-term damage to land and water resources, then it must take full responsibility and liability for any damage."
The Country Women's Association (CWA) of NSW says the decision is a direct contradiction to the wishes of the entire community.
"This renewal places agricultural land and water at risk. It's as simple as that," said President Stephanie Stanhope. "We were also extremely disappointed in the underhanded way in which the information about the renewals came to light.
"The landholders, and this community, deserve far better. They deserve to be treated with respect and courtesy.
"By sneaking this decision into the government gazette, just before Easter, really is very upsetting for the community. If the community members had doubts before, they have a clear idea now of where they stand in terms of government priorities."
A Department of Regional NSW spokesperson said the recent PEL renewals are entirely in line with what was announced last year as part of the Future of Gas statement.
"Other PELs are still being assessed as part of the commitment to reduce the area covered for exploration by 77% and to support the Narrabri project," the spokesperson said.
Liverpool Plains farmers have been caught in the shadow of coal seam gas for too long. Read more here.