The elation of just a few months ago when the controversial Shenhua mine in the Liverpool Plains was scrapped has been replaced with devastation for many farmers after the NSW Government released its Future of Gas Statement last week.
The blueprint for the future of the NSW gas industry has reduced the land available for gas mining by 77 per cent, but it has retained four zombie Petroleum Exploration Licences (PELs) to support Santos' controversial Narrabri Gas Project which was approved last year but is currently being appealed.
The Narrabri Gas Project involves 850 coal seam gas wells being drilled into the Pilliga with the gas then to be piped to Sydney. Santos says the drilling will not harm critical groundwater resources, but farmers are not so sure.
In announcing the plan, NSW Deputy Premier John Barilaro said the government had listened to community concerns and had slashed the land area covered by the PELs.
"We have heard the concerns and questions from our regional communities around PELs and I can confirm today we are reducing the area of land available for gas exploration by 77 per cent," Mr Barilaro said.
"The active PELs that remain will be to support the long-term future of the Narrabri Gas Project."
NSW Farmers does welcome the removal of a number of existing PELS and the certainty that exploration will not proceed in the Western Division.
"This will provide those businesses clarity and an ability to invest in their businesses and regional communities," said NSW Farmers President James Jackson.
"However, many land owners who are still subject to exploration and future gas extraction are dismayed at the threats to their vital ground water supplies."
Helen Strang, a grain and cattle farmer at Tambar Springs in the Liverpool Plains, is among the farmers who will continue to live under the spectre of a PEL.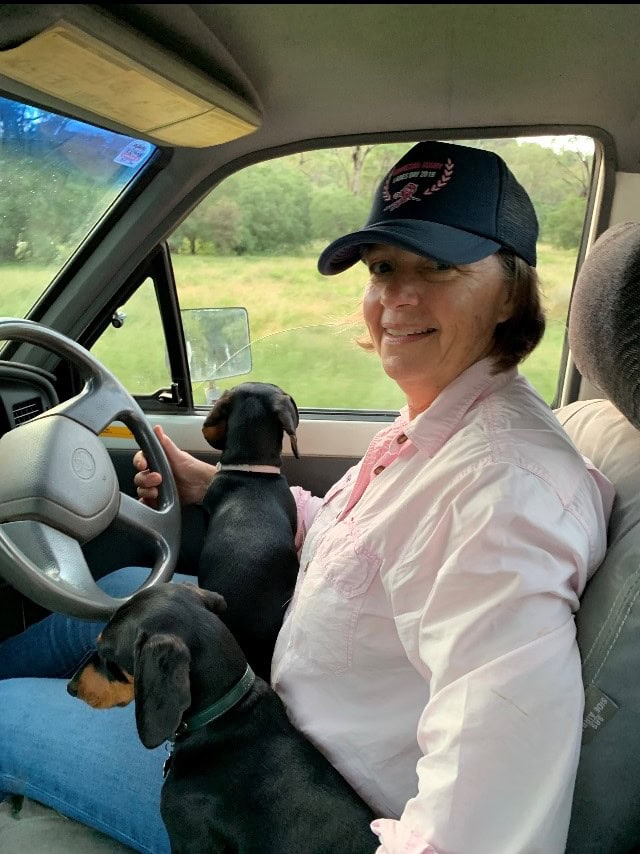 "We are happy for the people that have had the PELs removed from their communities, but it is a bittersweet pill really because while they are rejoicing, we are still stuck with it," Helen told The Muster.
"A lot has happened over the last 10 years. A lot of us have been trying to stop this and there have been a lot of broken promises by a lot of governments starting with (former NSW Premier) Barry O'Farrell.
"But we have had a lot of wins as well, so I think we just have to keep doing what we have been doing. We are certainly not stopping here. We have got four PELs left. The PELs for Gloucester and the Northern Rivers were removed a few years ago so that is good news. We are getting them down."
"Even Santos has said on several occasions that they will not ever drill on the Liverpool Plains, so why keep these PEL'S available for renewing?"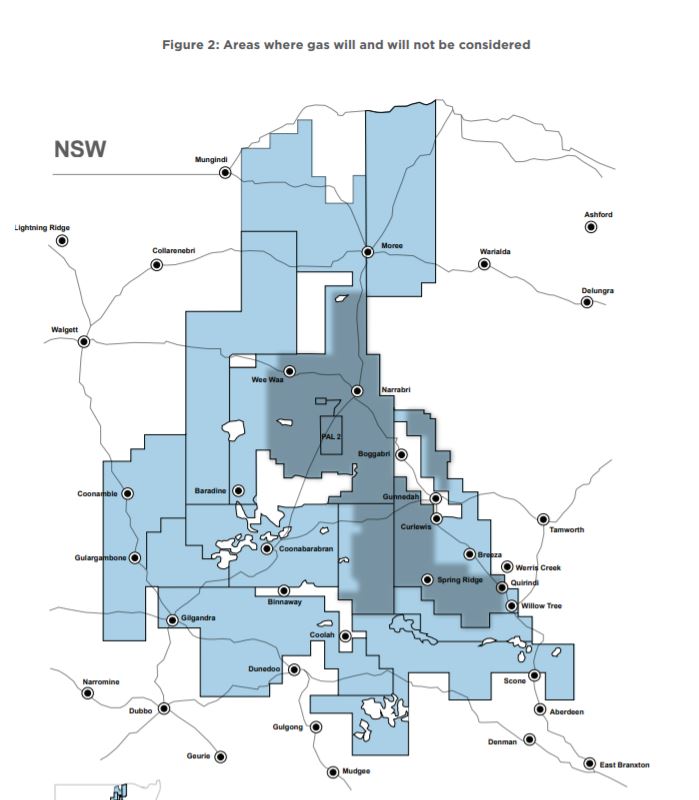 Liverpool Plains: rich soils and a key food bowl for Australia
The Liverpool Plains farming region is well known for its rich soil and enormous capacity to produce quality food and fibre, not only for the Australian domestic market but also for export.
Helen said it "defies gravity" that the NSW Government would put the water resources the agricultural sector requires at risk for the sake of a mining project that may or may not last.
"We are looking at saving this beautiful Liverpool Plains for generations to come. We want to make sure we can keep providing clean and green food and fibre for our population and for export – we are also quite valuable to the nation," she said.
"Farming is here forever and a gas company may only be around for a few years and then they will be gone. A friend of mine who is a member in the Gunnedah area keeps saying 'once you scramble an egg, you cannot unscramble' it because the water aquifers are so important for us to operate our businesses. This announcement just creates so much uncertainty for us."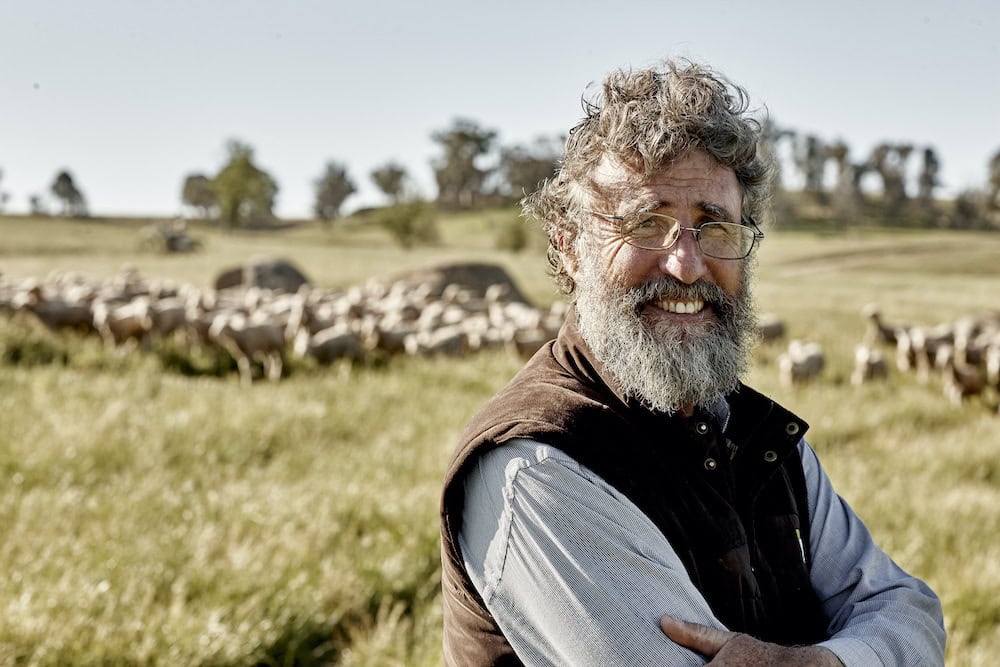 Mr Jackson said whilst NSW Farmers supports the use of gas as an energy source, the association is disappointed at the trade-offs being made by government in selecting large areas of highly productive agricultural land as areas for future gas supply.
"Agriculture continues to be the strongest performing industry in the regions. It should be supported. Finite prime agricultural land and water must be protected," he said.
Danica Leys, the Chief Executive Officer of the CWA in NSW, said all zombie PELs must be removed.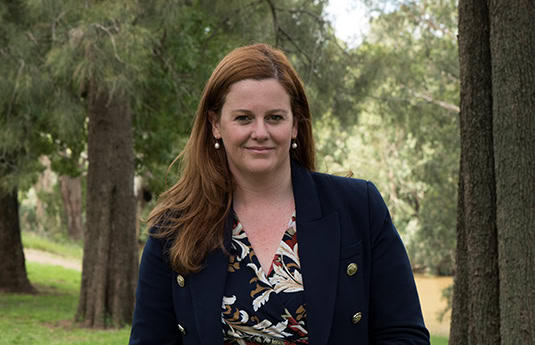 "The NSW Government claims this provides certainty – it does exactly the opposite," Leys said. "It is outrageous that the areas around the current Santos Narrabri Gas Project have been ear-marked for future gas development. Surely these communities deserve some semblance of certainty after so long," she said.
"If the Government's own approach is good enough for other regions impacted by Zombie PELs, it's good enough for this region.
"The community impact of having these issues hovering is profound. Not just in terms of economic and social impact, but on the wellbeing and mental health of residents. Anguish caused by this unresolved issue is now set to continue."
Coal seam gas: groundwater risks a huge concern
But for all the arguments for and against, the main concern for Helen is the risk mining and gas extraction poses for the sanctity of the groundwater aquifers.
She refers to a report titled: The Old River Mooki Drainage System and its impact on the hydrogeology of the Breeza Area whichwas written by University of NSW Emeritus Professor Ian Acworth – who has 45 years of experience in hydrogeology – in October 2020.
In the report, Prof Acworth found groundwater modelling of the possible impact of Shenhua's proposed opencast coal mining at Watermark and the once-proposed but now dumped BHP coal mine at Caroona had used "a very simplified conceptual model of the hydrogeology of the area".
In his examination, Prof Acworth found a "very high risk of connectivity" between the gravel channel deposits and the sediments that are proposed to be removed in the mines. "As such, control of groundwater inflow is likely to pose very significant problems, with aquifer drawdown occurring beneath the black soil plains. Prevention of this will require extensive and expensive remedial measures to seal the pit from the aquifer," he said.
Helen says whilst this report relates to a different mining operation it proves connectivity between aquifers.
"You have just got to assume that is all connected, and this is what worries us," she said.
Mr Jackson shares a similar view.
"The Liverpool Plains is a key food bowl with some of best the soils in the world. The fragile and interconnected nature of its groundwater systems is the main reason why more coal mines have not been supported in these regions. This reason reinforces why it is a really bad idea to proceed with CSG development," he said.
If you enjoyed this story, you may also like to see a feature from The Farmer magazine about the current debate surrounding the Vickery Coal Mine project.