This rapidly growing industry of craft brewers and distilleries was kicked off by hobbyists and backyard enthusiasts. However over the past decade, many small-scale brewers and distillers have been quietly growing their businesses in country pubs.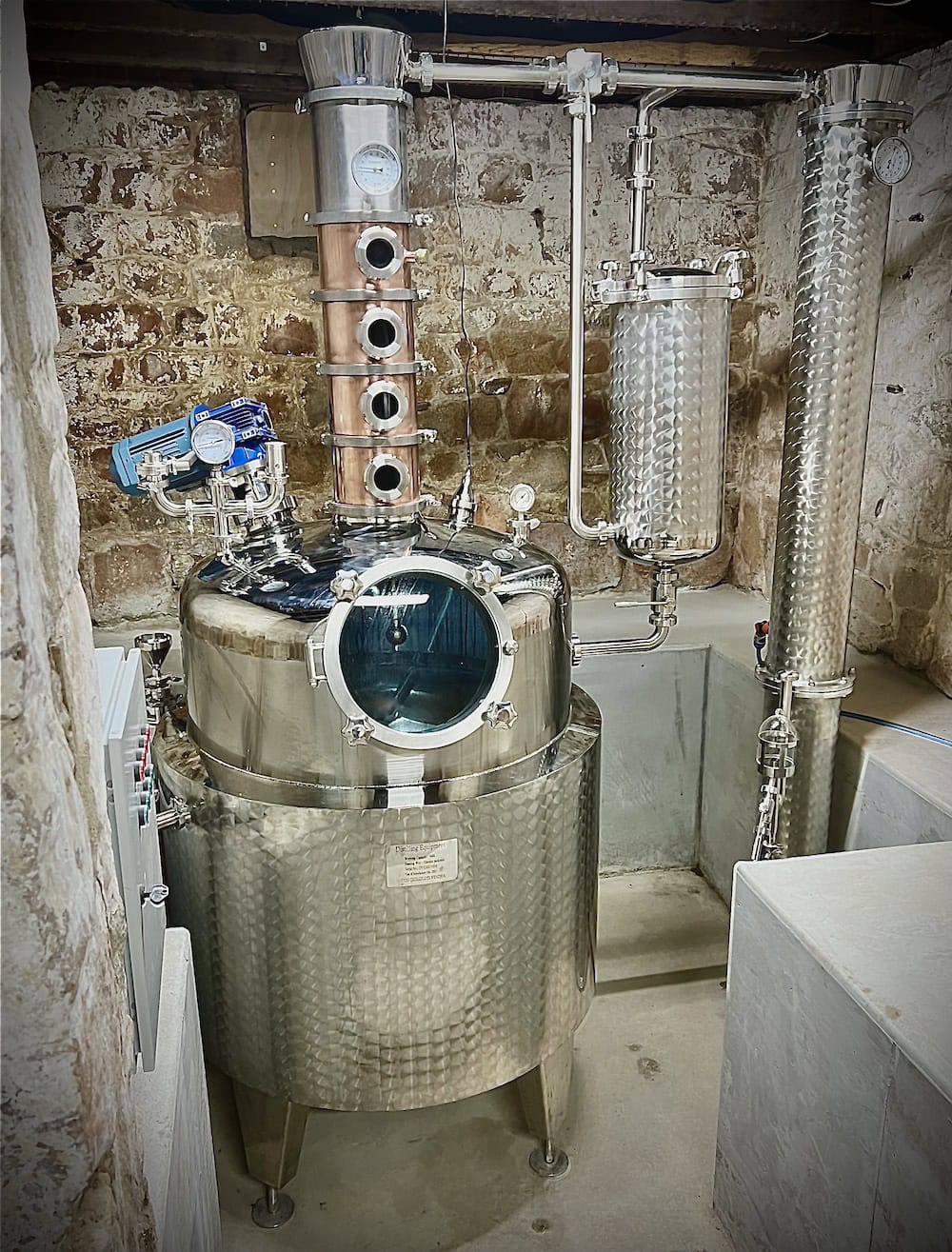 Many operators source ingredients for their products from local NSW farmers, including grains for whisky and beer production, native fruits for unique tastes as well as local meat and vegetables for the dining experience. It's an industry worth billions – and it's still growing.
There is an added bonus to the growth of this new industry: in many country towns the local pub has often seen better days. With a diminishing clientele looking for a few beers with a schnitty and chips, the new local distillers and brewers have been taking over licences and providing a more modern experience.
Brewing in Braidwood
Gavin Gillin runs the Braidwood Hotel, a classic Georgian-style building built in 1859, in the Southern Tablelands town of Braidwood.
He and his partners have a grand vision for the hotel which includes returning the building to its former glory and providing a tourism drawcard to Braidwood with fine food and locally distilled spirits made from local products.
Already the owners have made a substantial investment in the upgrade, and they are looking at an expansion which includes accommodation.
In the basement of the old pub stands a shiny new 500 litre stainless steel and copper still which delivers a variety of gins, vodka, whiskies and now rum – all of which is produced with local and regionally grown grains and additives.
Marketed under Gavin Gillin's Hold Fast Distillery brand, the expanding range is aimed at customers who are now demanding a family-oriented experience and fine food in an authentically restored colonial pub.
"Our vision is for a nationally recognised tourist venue. We want people to stop here, enjoy our hospitality and then stop and shop in other parts of Braidwood."

Gavin Gillin, owner of Braidwood Pub and Hold Fast Distillery
The plans to renovate the pub took a hit through the Covid-19 pandemic as few tourists were visiting the town and finding staff to manage the restaurant and bar was difficult, however, Gavin says, as conditions have eased, increasing numbers of people are visiting the town and the Braidwood Hotel.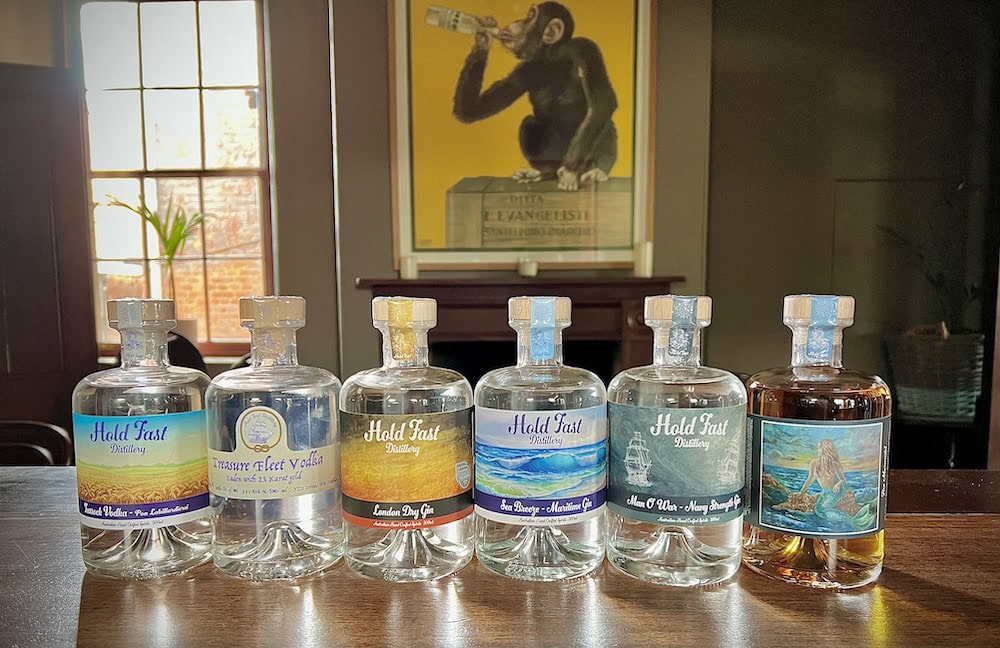 Having spent 19 years in the Australian Navy, Gavin is not only passionate about building job and career opportunities for locals, but he is also keen to provide a helping hand to the many veterans who are struggling to move on from their military service.
He believes that when the hotel is fully functioning and the distillery is working at capacity, the venue will be able to employ up to 100 staff.
A win-win situation
Paul McLeay is the CEO of the Australian Distillers Association, which currently has more than 400 members across Australia with more than 75 per cent in regional areas.
"Distillers are producing locally, using grains and botanicals more often than not grown on nearby properties. Craft distillers are working with farmers to obtain the best grains and developing new and distinctive tastes for their products."

Paul McLeay, CEO of Australian Distillers Assocation
McLeay says that the produce doesn't stop at grains but also includes a variety of fruits including plums, apples and many others which are used in the
distilling process.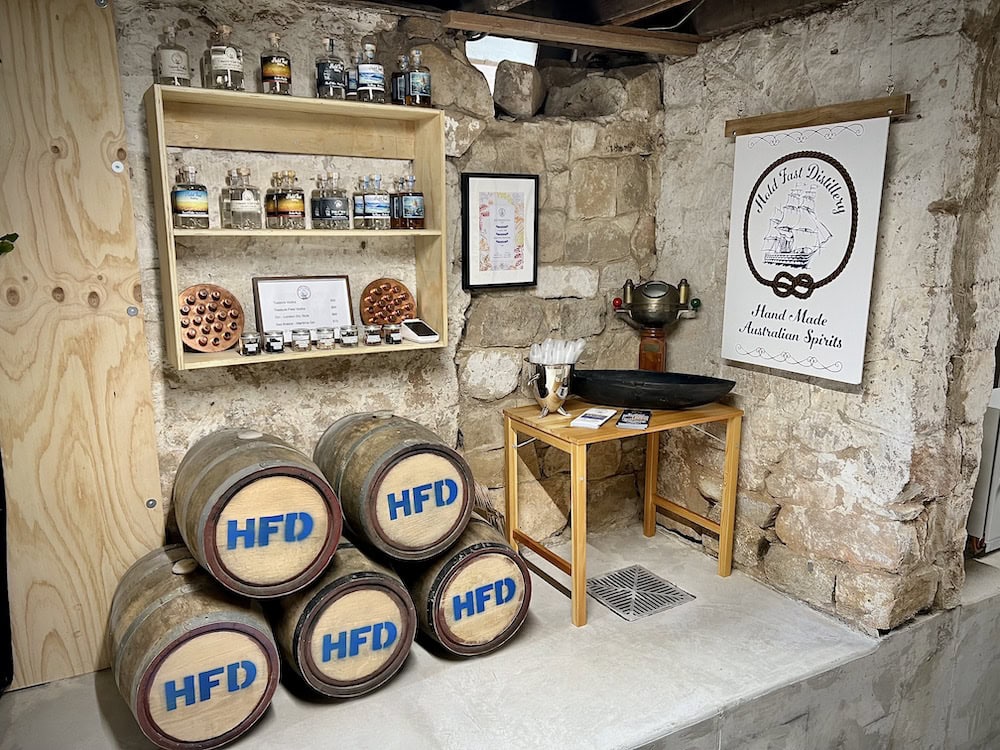 "Australian gin and whisky is selling well in export markets as we have a great diversity of flavours with our native flora that haven't been seen before on international markets," he comments.
Domestic tourism to rural and regional areas is also being developed by the new industry. In Tasmania, a whisky trail has been established, while distillery trails in northern NSW, supported by State Tourism authorities, are helping to bring people to
country towns.
Kylie Lethbridge, CEO of the Independent Brewers Association, says that the value of craft beers to the Australian economy is about $1.2 billion and growing.
"Our members are buying local and supporting local. There has been a proliferation across the country of old pubs which would have been boarded up but have been taken over by brewers and distillers who are revitalising them. They are creating skilled jobs in rural and regional areas. It's a win-win for country towns."

Kylie Lethbridge, CEO of the Independent Brewers Association
Crafty Craig
Craig Field is known as 'Crafty' to everyone who visits the Royal Hotel in Capertee, a village 46km north of Lithgow. Crafty is a larger-than-life character who from small beginnings has established a distillery at the back of the Royal Hotel producing a fine single malt whisky made from locally sourced malted barley.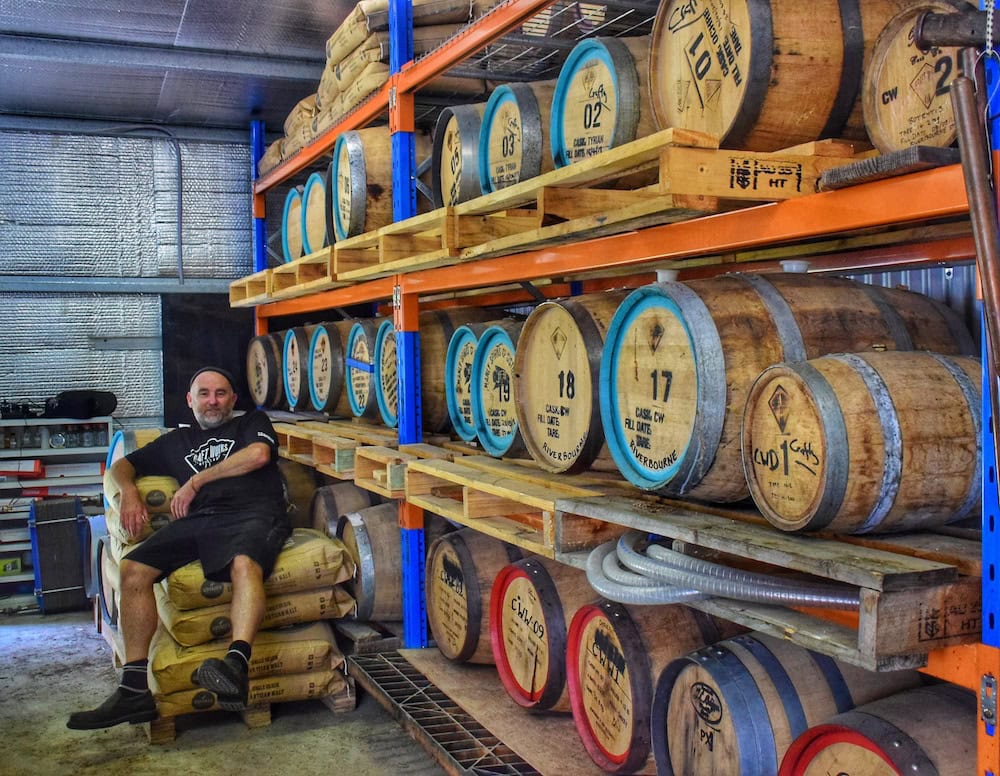 "We use 100 per cent NSW malted barley from Voyager Craft Malt north of Griffith," Crafty says. "It is absolutely true that the local distilling industry is on an upward trajectory. New distillers are starting in country towns and creating employment.
"The relationship with farmers is very important. It is a fact that a farmer who grows malted barley will get more per tonne in sales to distillers. We are also sourcing wheat, rye, quinoa, wattle seed, corn and now rice."

Craig Field, distiller
Crafty says he started part-time distilling and five years ago took a redundancy from his paid job and started full-time production.
He has developed unique marketing processes, not only selling through the pub, but also going to farmers markets and making online sales. More recently, he has been providing tastings combined with a movie in beach theatres and in country towns.
Demand is growing rapidly, Crafty says, as more people recognise the unique Australian blends available in the now internationally recognised creation of whisky and of the range of other spirits.
"We were affected by the fire, Covid-19, flooding and mouse plague, but we are still here," he attests.
Dangerously good ale
On the south coast of NSW lies the small town of Milton. The licensee of the Milton Hotel is Damien Martin, a chef, brewer, and owner of Dangerous Ales.
He took over the Milton Hotel after 23 years as a chef and changed the look and feel of the pub. Providing the full hospitality experience of fine food, the hotel now boasts recognition in the form of a chef's hat, and various beverages made from local produce.
"I think what is happening is that country pubs are going back to the way it was in the past, with a brewery in every town. People want to see where the beer is made."

Damien Martin, owner of Milton Hotel
He says that the clientele of the pub has also changed. "We are now operating under a different business model. We are after people who are looking for a different experience."
The Milton Hotel operates a 2,000 litre microbrewery system, and its beers are now sold around Australia. The country pub is looking to add a still for the production of spirits to expand its offerings.
If you enjoyed this story on the innovation in country pubs, you might like to read our feature on The Apple Thief Cider in Batlow.