Dave Purcell, the creator of the award-winning The Apple Thief ciders, has many fond memories of playing among the apple trees on the family farm at Batlow and later earning pocket money picking fruit.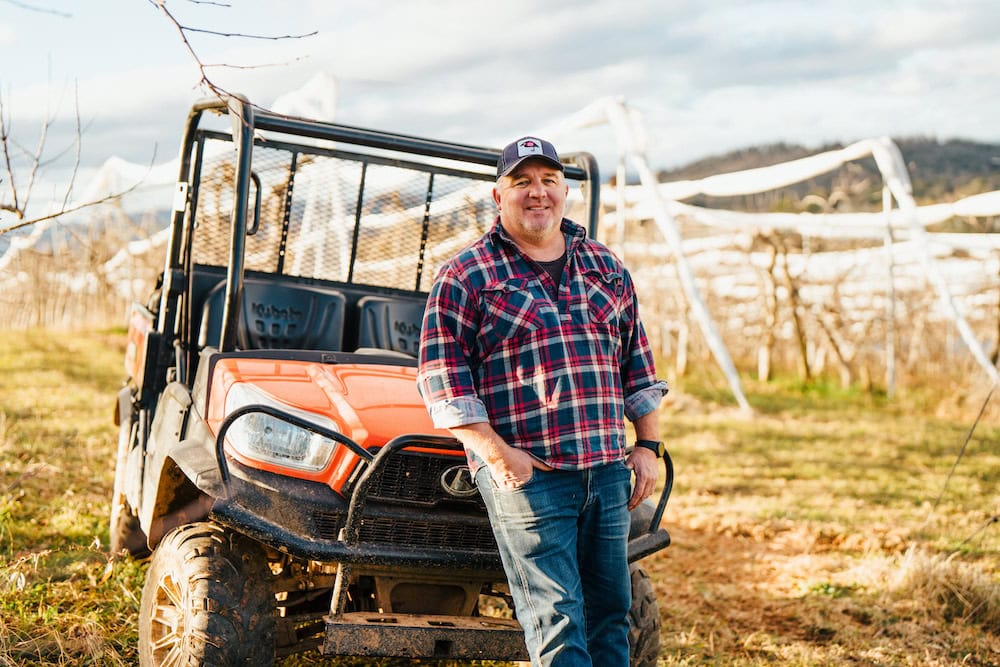 It's a lifestyle that Dave, a third-generation apple grower, and partner Mel Dickson want to replicate for their sons, Jack, six and Sam, two.
They have returned to the NSW Snowy Valleys town of Batlow which has a population of about 1,700 and brought their successful cider business with them.
Dave is passionate about restoring and renewing the apple industry in the Batlow area which is still recovering from the devastating 2020 bushfires that wiped out many orchards and farmland.
According to Dave, the community has been gradually finding its feet again and is optimistic about the future.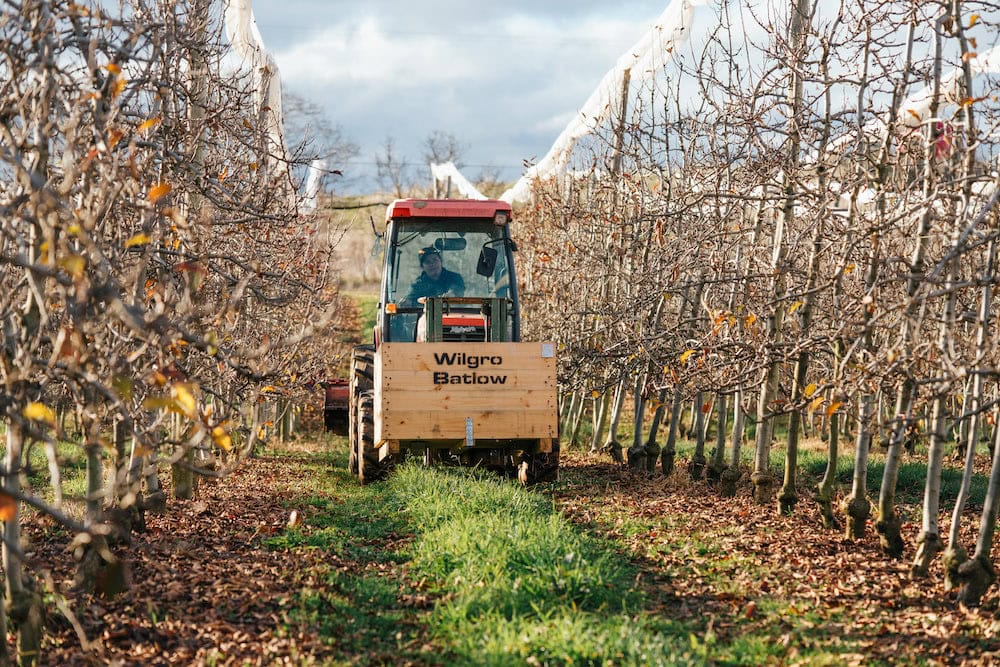 He is determined that the local apple and orchard industry will bounce back bigger and better than ever, and Batlow will be again known as a tourist and 'foodie' destination.
"I grew up in the family orchards, in this town and these mountains, so it was an easy decision to come home to this community – I believe in my apples and I believe in Batlow."

Dave Purcell, The Apple Thief cider founder.
He hopes that by bringing The Apple Thief business to Batlow, other businesses will be encouraged to invest in the Snowy Valleys region and in turn accelerate tourism in the area, increasing the demand for accommodation, dining and local produce.
After a decade of living in the Southern Highlands and commuting to Batlow to craft the next batch of The Apple Thief cider, the couple have taken over the former Wilgro Orchards on Batlow Road, where the next chapter in The Apple Thief story is taking shape.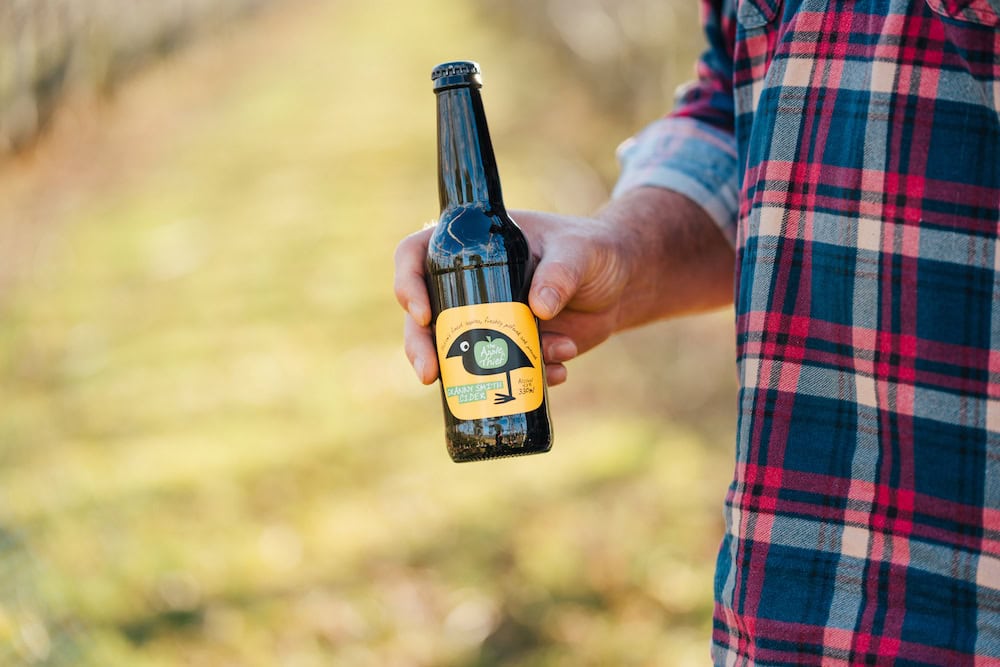 There are big plans underway for a new The Apple Thief Cider House cafe, bar and immersive orchard experience to open in October 2023.
"The new cidery means that the in-demand line up of varietal ciders produced by The Apple Thief can be crushed, brewed, bottled and distributed in house," says Dave.
"We are still a boutique producer, but this means we'll be creating and supporting local jobs for local people – it's what's needed here as we regrow."
The Apple Thief Cidery and Cider House project has been funded under the Bushfire Local Economic Recovery Fund, co-funded by the Australian and NSW Governments.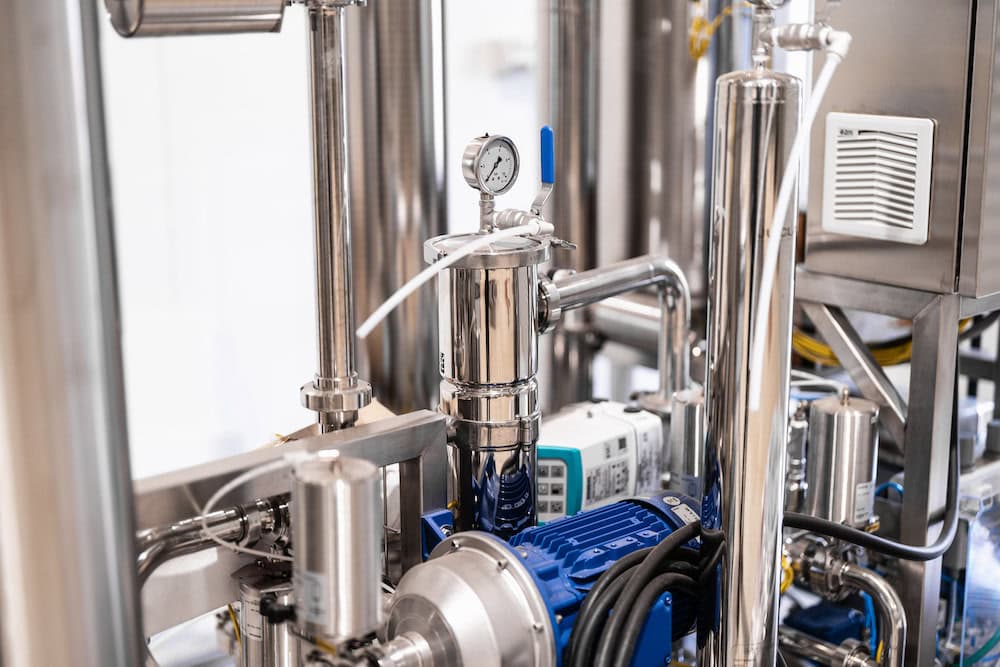 Dave and Mel have opened a temporary Cider House in the old Wilgro farm shop on their 40-hectare property, that includes 10 hectares of apple trees.
"Our little shop celebrates all things cider, but we'll also be doing lots with Batlow's famous fruit and other local and regional produce as well as offering light meals, great coffee and cakes," says Mel.
The rustic store also offers tastings and sales of The Apple Thief ciders, along with a growing selection of locally produced, jams, honey, fruit and gifts. It is open from Thursday through to Sunday, from 8am to 4pm.
The range of bottled and varietal ciders, including Pink Lady, Granny Smith, Braeburn Gala and William Pear as well as non-alcoholic Pink Lady Cider can be ordered online or from the Cider House.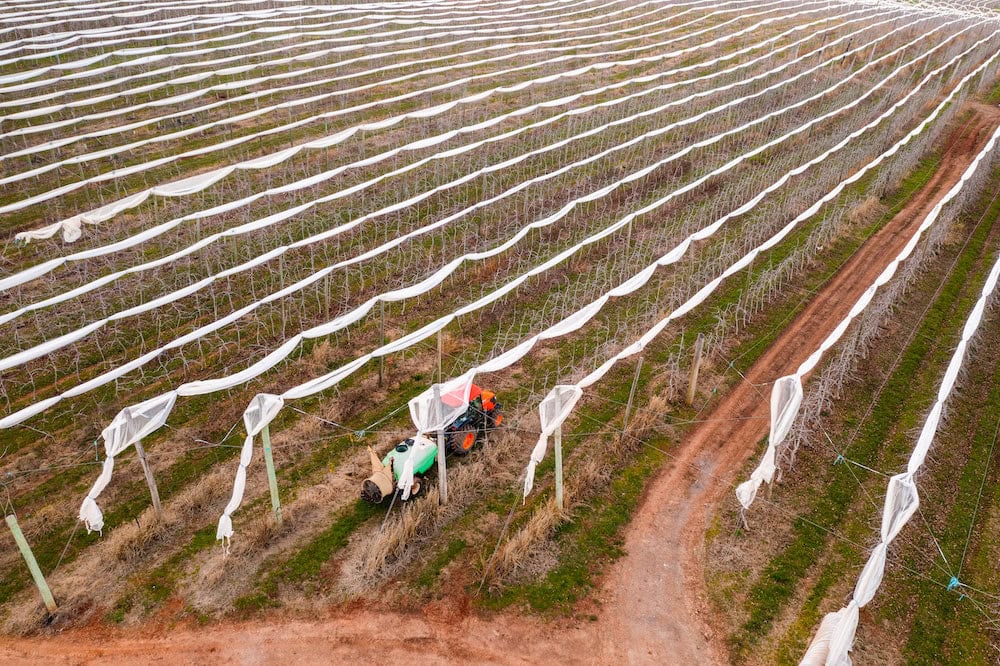 It seemed a natural progression for Dave to immerse himself in the apple industry and he was a worthy recipient of the Young Industry Leader by Horticulture NSW award which involved travelling to Denmark and Holland to research the industry.
"I was very interested to see what was going on and I learnt a lot from my experiences. I was disheartened by the quality of cider back home and sick of watching waste fruit lying around or drying on the tree."

Dave Purcell.
"It was often cheaper to leave fruit on the trees rather than sending it for processing and there was always a lot of wind damage.
"I wanted to find ways to value add to the orchard and produce excellent cider, so on my return I started making trial batches in the Southern Highlands as a hobby which grew and developed into the brand The Apple Thief."
Dave says the name and branding was inspired by all fruit growers' experience that the finest fruit often sits right at the top of the tree where it ripens to perfection in the sun.
"It also means the local apple thieves – birds – can spot it from miles around, so in honour of these birds, who love our fruit as much as we do we adopted a cheeky, thieving bird as our mascot. Fortunately, there's always enough fruit to share and to create our award-winning ciders," Dave says.
"People seem to like the story behind The Apple Thief Cider and it's pretty catchy branding."
It has also prompted some great marketing lines such as "so good it's criminal; steal a taste; no ordinary line-up and lift one at the bar."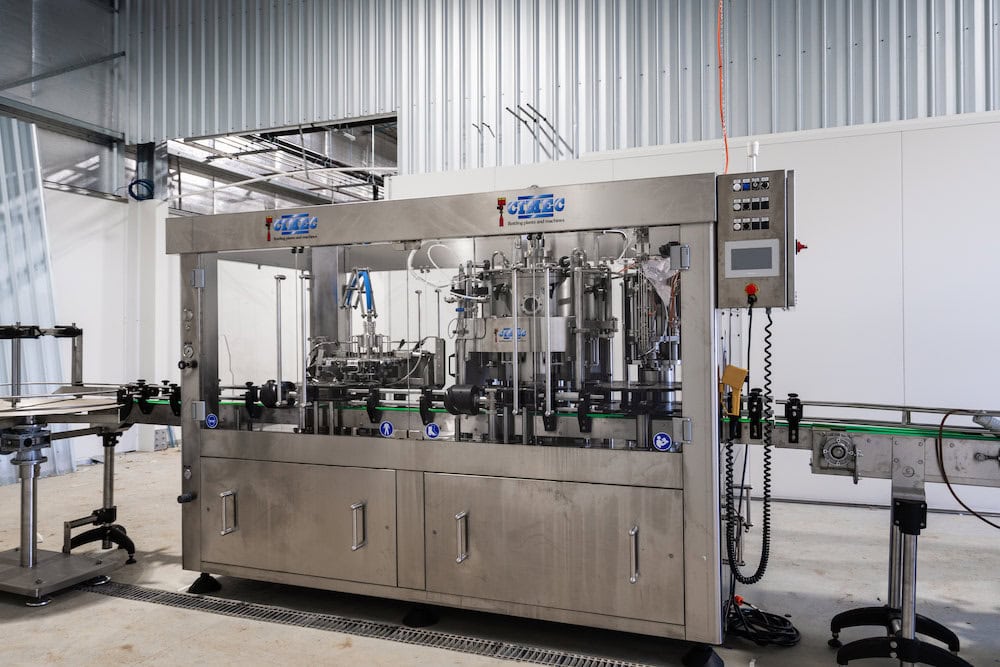 Dave says he owes a lot to his parents Louise and Lloyd Purcell, who farmed cattle and sheep and planted an orchard of stone fruits and apple trees and his late grandfather, who taught him so much about the apple industry.
In the early days, he used fruit from his family's own orchards but as the demand increased, he purchased produce from friends and family, supporting local growers throughout the Batlow region.
The move back to Batlow has also consolidated everything in one place for the business, while previously it was shipped to three different sites including Melbourne and Geelong for bottling and canning.
"We used to pay so much in freight as we weren't centralised and this move means the fruit comes straight off the tree into production, reducing the carbon footprint and waste product," he says.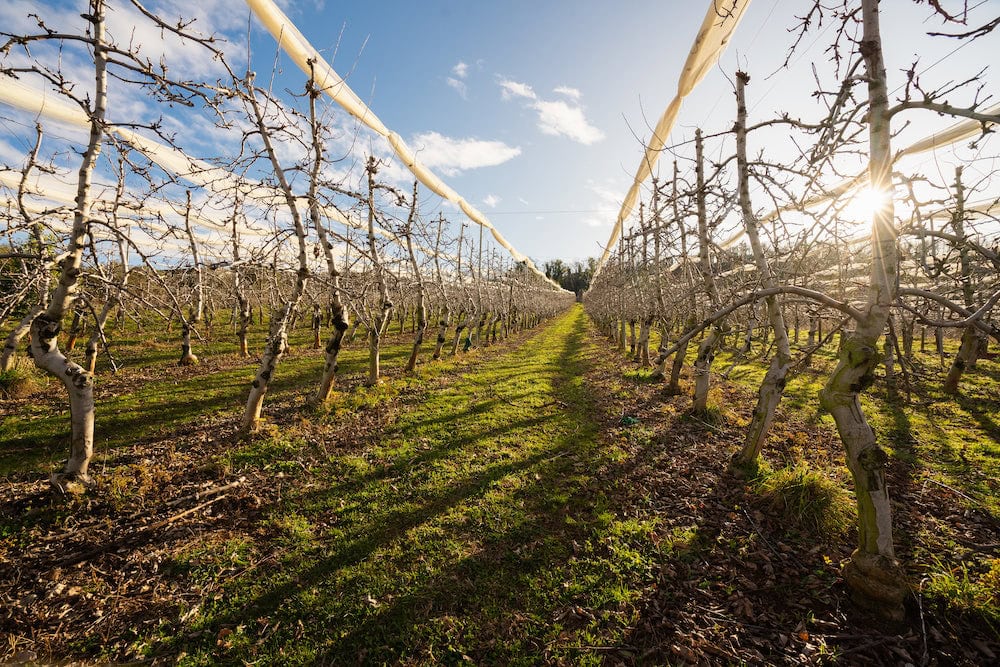 The Apple Thief Cider has won lots of awards including the Silver Medal for Branding at the World Cider Awards and several top awards at the Royal Easter Show in Sydney.
"Cider is going through a boom time and is in high demand and the non-alcoholic Pink Lady cider has a big following too."

Dave Purcell.
"The cocktail and mocktail trends have seen the no-alcohol cider warmly welcomed by mixologists and bar owners."
These days it's not only red delicious apples grown in the Batlow region but new varieties and Dave is looking forward to experimenting with cider production.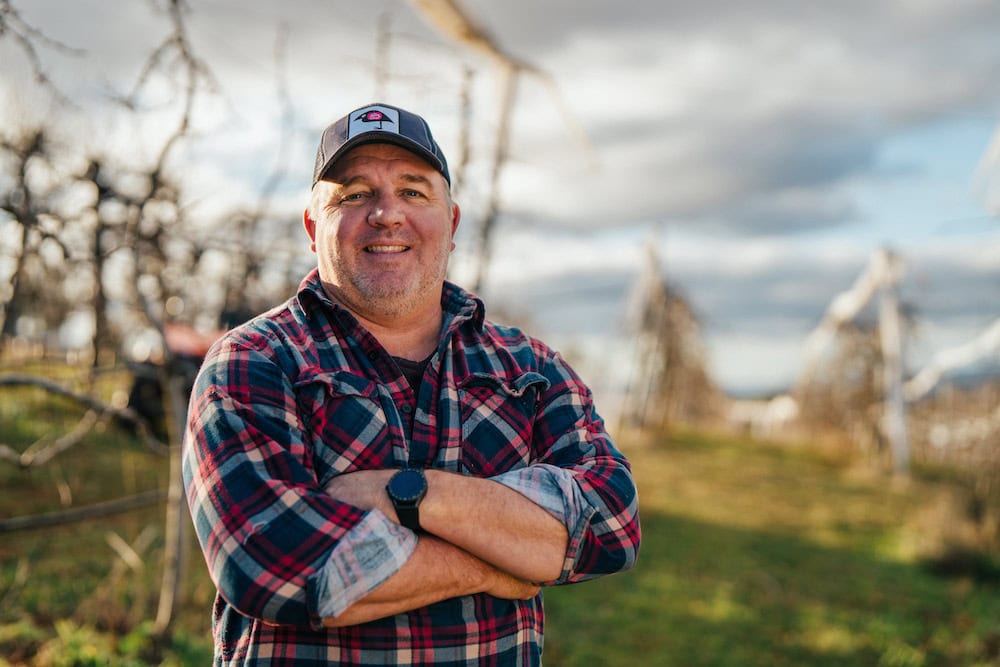 Apples have been a key part of Batlow's economy and history for more than 120 years. With an elevation of around 800 metres above sea level, deep rich soils and generally consistent rainfall, the sub-alpine location and climate provides a sweet spot for growing the tastiest and juiciest apples around, according to Dave.
Hot days and cold nights produce crisp apples perfect for premium juice and cider and that's what Dave believes sets his cider apart from other brands.
Always optimistic, Dave says exciting times are ahead and he can't wait for the new cidery to open. "I'm on the hunt for old and rare apples that could be great for cider as well as the apples, there's so much other good produce around the area, so who knows what we'll be dreaming up," says Dave.
But he always follows one rule when it comes to making his cider – don't mess with it too much. It's paid off.
If this story on The Apple Thief Cider was of interest to you, you might like to read our feature on the behind the scenes in our apple industry.