The state's peak agricultural body launched its 2023 state election platform next to Parliament House this week.
The platform outlines five key pillars for the growth and success agriculture, local food and fibre production and regional NSW.

NSW Farmers President Xavier Martin said strong supply chains and resilient food and fibre production to keep food prices affordable will be a critical battleground for state election candidates.
Xavier said voter polling had revealed more than two-thirds of NSW voters saw the cost of food and groceries as their biggest concern.

"Disjointed food supply chains or infrastructure and continued removal of productive water from farms is contributing to the rising cost of fresh food," Xavier said.

"This is what we're focused on when we're talking about a stronger future for farmers and for our state, making sure we can grow those healthy plants and healthy animals that people need and get them onto people's plates in a timely and affordable way.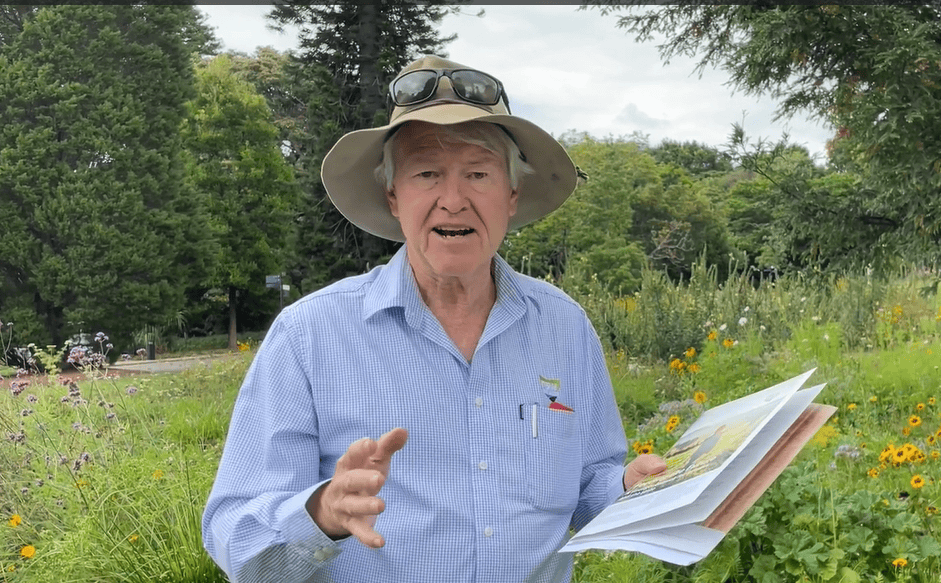 "If there is not a sustainable future for farmers, there is not a sustainable future for food supply."
NSW Farmers has argued that agricultural productivity is about more than farmers and the communities they are part of; it is also about the innumerable consumers that rely on them for local food and fibre production.
With 8.265 million consumers of food and fibre in NSW, Xavier said the agriculture sector needed policies to support growth and resilience, and strategic investment from government to meet the needs of businesses and communities.
"Each of our five key pillars tackles a key issue facing farmers, and we've outlined some common-sense ideas about how to address them.

"Sustainable and secure food and fibre production needs to be a priority for decision-makers," he said.
"It's not just flooding and COVID-19 that impacts food production and supply, it's things like ageing infrastructure, water buybacks, the threat of various pest and disease incursions, and chronic worker shortages that all stand in the way of productivity.

"Meanwhile, the shift towards renewable energy generation and the drive to build more housing will require a balancing act to make sure we don't sacrifice productive farm land in the pursuit of social and environmental outcomes, because once you build on that land it's lost forever."

The five key areas where collaboration between industry and the NSW Government was essential to secure the future of farming and food in the state include:
• road and rail infrastructure
• biosecurity
• farm productivity
• workforce
• land use pressures

Visit nswfarmers.org.au/stateelection to view the NSW Farmers election platform or read more about it here.
Environment focus for first NSW Farmers Regional Debates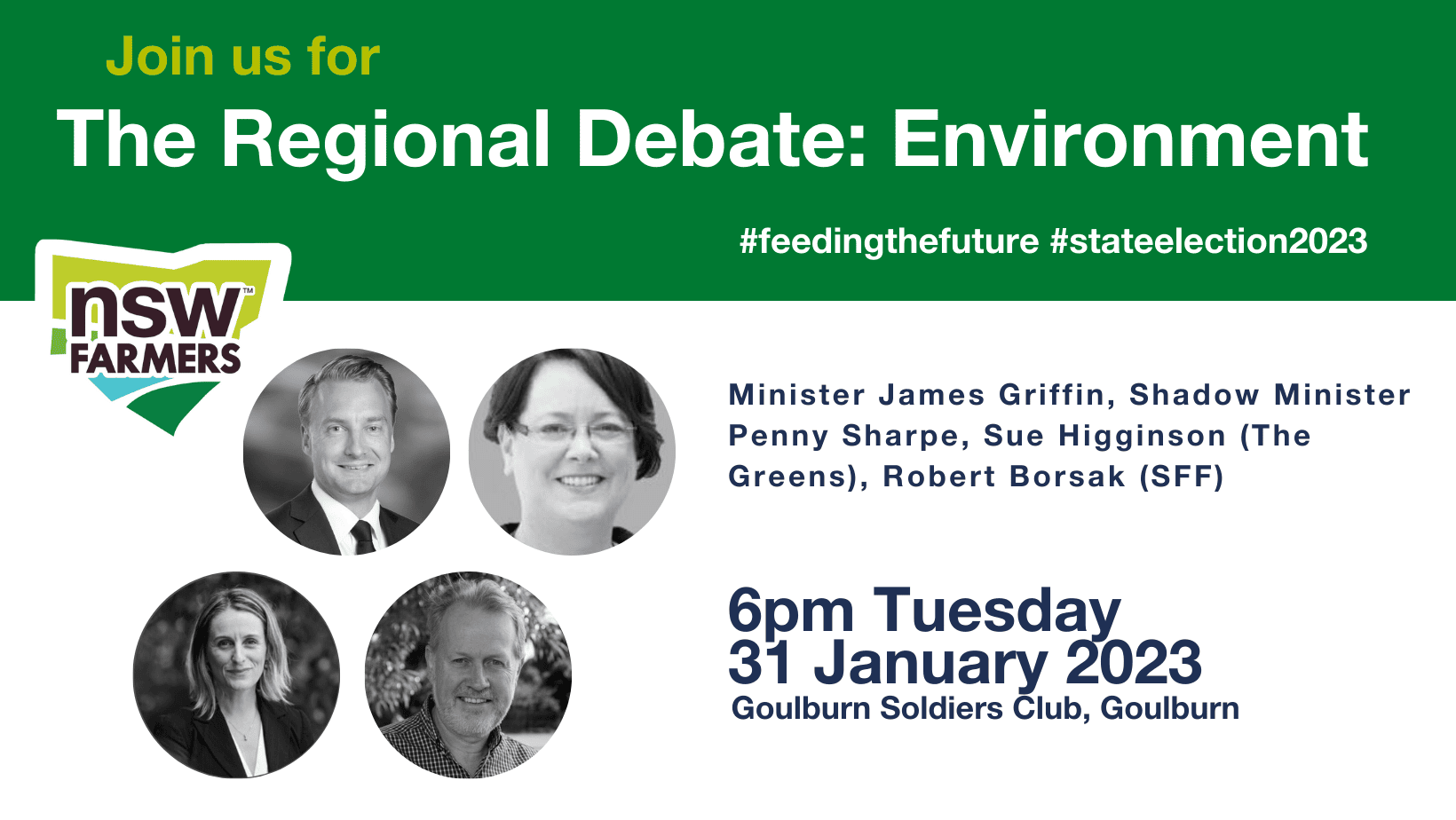 NSW Farmers will be hosting the first of six Regional Debates in Goulburn on Tuesday, 31 January, in the lead up to the state election on 25 March.
All farmers are invited to attend the first debate, which will focus agriculture and the environment. Native vegetation, pests and weeds management, and environmental conservation are all key issues for farmers and regional areas going into the election.
Guest speakers include the Minister for Environment and Heritage, the Hon. James Griffin, MP, Shadow Minister for the Environment, The Hon. Penny Sharpe, MLC Sue Higginson from The Greens and Robert Borsak from Shooters, Fishers and Farmers Party
Click here to register for this event.