As the rising costs of fuel, fertiliser and labour began to bite, Jason Menegazzo did a few calculations. With a 50-year family history of growing potatoes behind him, he decided not to plant his usual crop last year.
"With all the increases, I just didn't want to proceed," he says. "There was no margin in it."
When La Niña rains hit his NSW Riverina property in October last year, it confirmed he'd made the right decision.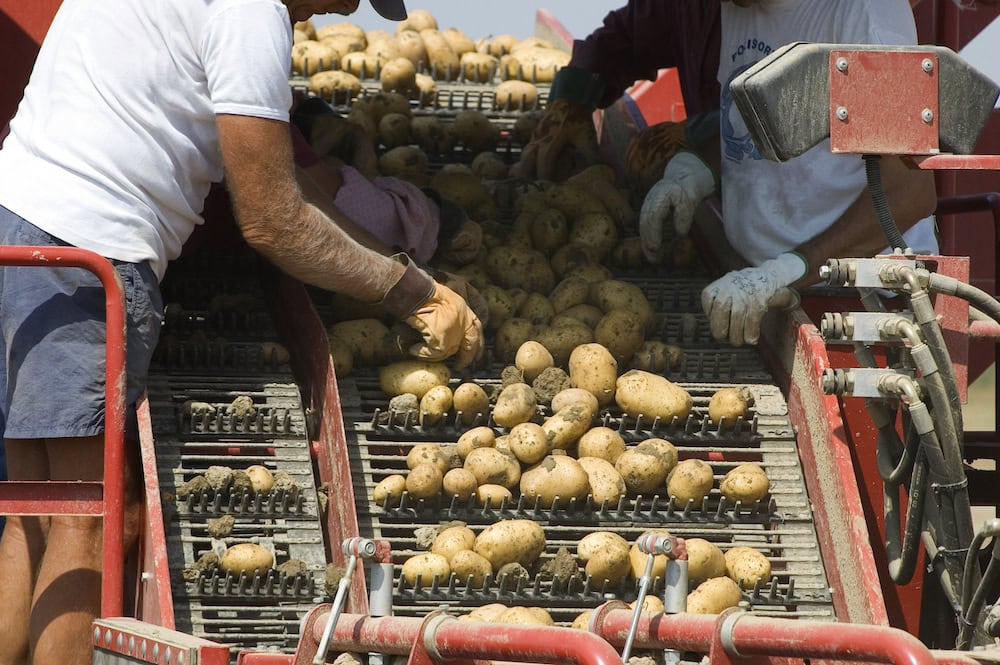 "There was so much rain," Jason observes. "The farm can only drain so much and when it's non-stop rain every week, you get a situation where the soil becomes anaerobic. When you've got newly growing seed in there it's no good. If the plant's established, it can survive, but not as a seed.
"I was so glad I hadn't planted. I know of other farmers in the area who had planted big areas of potatoes and they lost everything. With seed at nearly $1,000 a tonne, that was a lot of money to lose."

Jason Menegazzo, potato farmer
Processing potatoes worst hit
Jason, along with the majority of potato farmers in Australia, would normally send his potatoes for processing into hot chips or snack food crisps.
And while potato farmers are obviously not the only horticulturalists struggling with bad weather, rising costs and a shortage of machinery and skilled labour, the potato crisis has caused particular angst.
That's partly because potatoes are our most valuable horticultural crop. Australia grows around 1.5 million tonnes of potatoes a year, according to Shaun Lindhe, National Manager Communications at AUSVEG, nearly three times more than the next most prolific vegetable, tomatoes.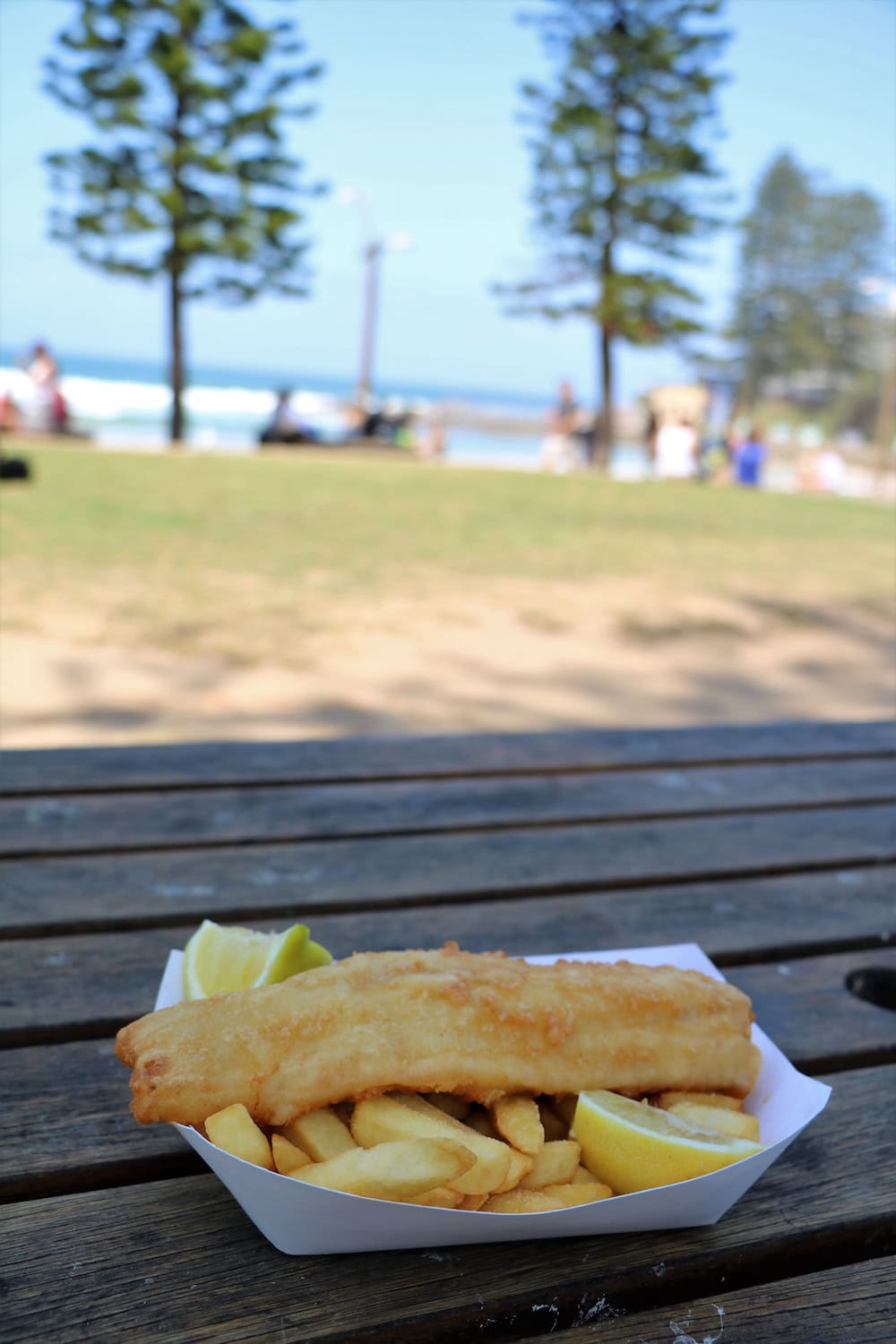 However, it's also because while parents may have trouble getting their children to eat most other vegetables, getting them to eat their hot chips is rarely an issue.
The big dent in the 975,000 tonnes of potatoes that would normally go to processing has left shoppers frantic as some supermarkets restrict customers to one bag of frozen chips each or the option of sweet potato chips instead which are at least twice the price.
This shortage can't be made up by importing potatoes or frozen chips either. Droughts in Europe mean their yields are down also, says AUSVEG director and fellow potato grower Geoff Moar. Meanwhile sea freight costs have risen and there's a shortage of containers, he adds.
Curiously, fresh potato supplies have not been hit. "That's because around 80 per cent are from South Australia which may not have been as impacted by the wet as the Riverina, Ballarat and Tasmania," explains Shaun.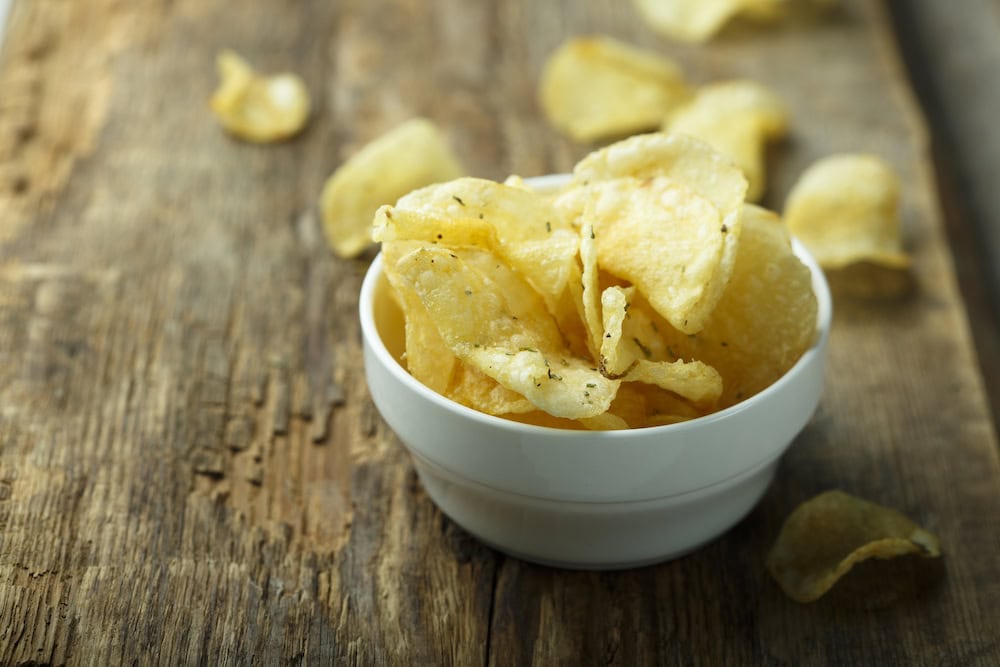 However, these varieties aren't ideal for chips and crisps. "They need a particular type of potato – high yield and not a potato you'd buy in the supermarket, it's very dry," says Jason.
Processing potatoes also need to be as large as possible for a better skin-to-potato ratio to avoid wastage in the factory and to have the ideal starch and sugar content for a crispy outside and a soft centre.
Potato growers at a crossroads
So, when will frozen chip supplies return to normal? That depends on who you talk to. Shaun says predictions range from two months to the rest of 2023.
"It depends on the weather and if yields from growing regions improve. Some people missed their optimum window for planting because it was too wet to get a crop into the ground and they didn't want to sow later because they wouldn't get the yields.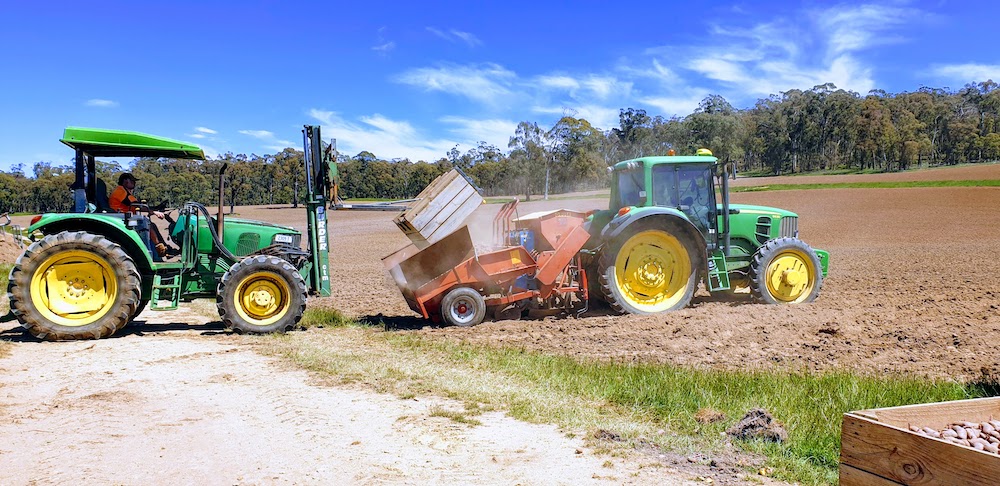 "Potatoes are a longer crop to grow – it takes around 120 days from planting to harvest – so we need to wait a bit to see what's happening in the key regions."
Jason, meanwhile, believes potato farmers could be at a crossroads. The floods on top of the additional costs have been the final straw for many.
"I'm hearing of more potato farmers pulling out than farmers coming in, so the ones left need to get more scale. It's an interesting situation," he says.
"There is an industry out there – people love their chips – but it's quite a specialised crop and with the cost of machinery and land, the barriers to entry are huge. If a farmer pulls out due to the cost of production and low returns, processors can't just ring up another farmer and ask: 'Can you grow spuds now?'

Shaun Lindhe, National Manager Communications at AUSVEG
"Planters are worth $250,000, harvesters up to $600,000, tractors up to $400,000… everything is big numbers."
"However," he continues, "processors are big companies with big bureaucracies. They've maybe taken a bit of time to react, but I am seeing a bit more realisation that the cost rises have happened and they need to come on board with price increases for farmers.
"I replanted one crop in January for a customer who has come on board and is more willing to discuss costs and I'm in talks with others. It's a work in progress but I'm not going to plant unless they make it worth my while."
Food security concerns
Fellow NSW Riverina grower, Geoff Moar, is fortunate that the situation at his farm meant he wasn't badly impacted by the floods.
He agrees that processing companies have more recently recognised the increase in growing costs and adjusted their price accordingly.
However he's finding they will only cover provable increases. "When you're growing crops there's always an area that doesn't yield whether due to poor seed, hail or flood, and you need a bit of fat built in somewhere to average out income."
Geoff grows under contract to processing companies McCain, Lamb Weston and Smith's PepsiCo. He gave up growing for the fresh food markets after they started dictating preferred packers and varieties.
"We have to handle big volumes and know we have a sale for the product. The economies of scale weren't there when the supermarkets dictated fresh market sales.
"We also have to handle those with minimal labour so that's another reason we switched from fresh to processed.
"The thing is we still grow for cents per kilo and by the time our potatoes get into the shop, they're retailing for dollars per kilo. It takes a whole season to grow a crop. These people have a product for maybe a week. It's unfair the growers don't have a bit more of a margin of the retail price. This country needs to think about food security. Growers are losing interest because of the huge costs and outlays."

Geoff Moar, NSW Riverina grower
So, who has taken the brunt of the hot chip shortage?
"The poor old fish and chip shop has probably found it hard but it's the growers who've really struggled," says Geoff. "Many have lost a whole season."
The only light at the end of the tunnel is his hope that while a lack of other produce hasn't made people think about food security, perhaps a lack of hot chips and potato crisps will.
If you enjoyed this article on the potato industry, you might also like to read our feature on how Northern Rivers farmers are recovering after the floods.