After drought-breaking rains across the state in 2020, record livestock prices signalled the rebuilding of the national herd and flock. Latest projections from Meat & Livestock Australia are for the red meat sector to hit record production levels within the next three years.
It's new territory for those on the ground. Despite being used to weathering the ups and downs of agriculture, many say they've never experienced anything like it.
NSW Farmers Cattle Committee Chair Deborah Willis, who produces beef and timber on the mid North Coast, says the short term outlook for the industry is very healthy, thanks to two good seasons and strong export demand.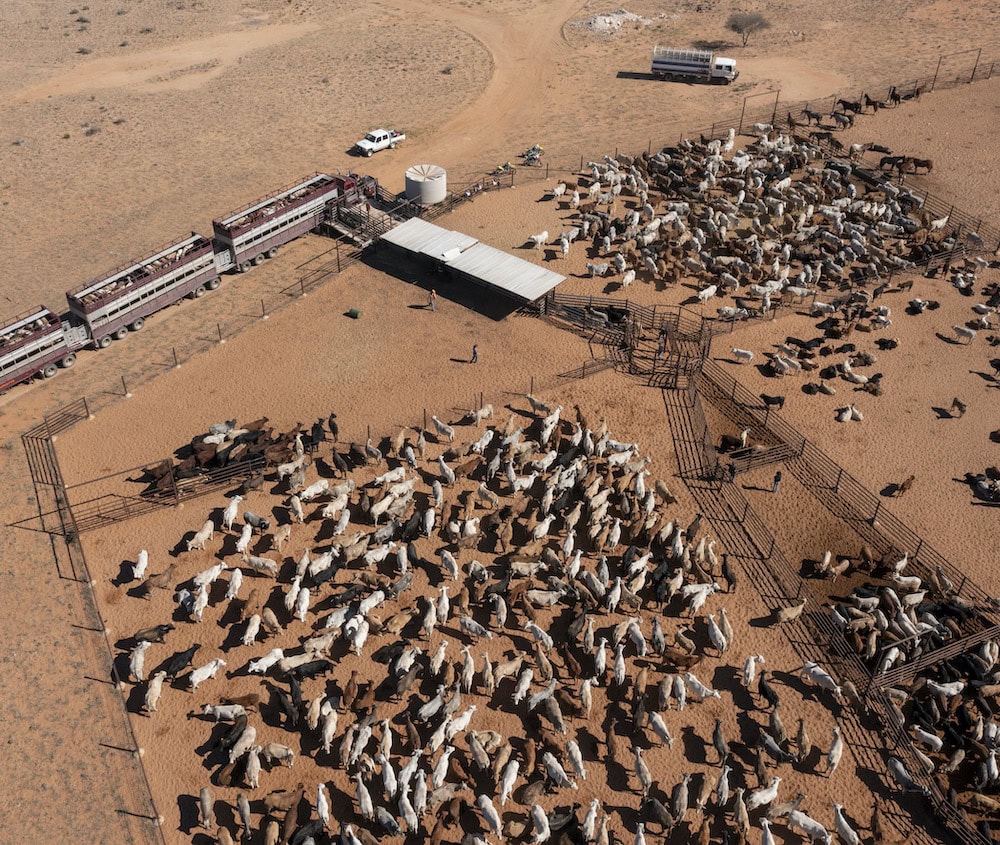 "We've got fat cattle and stacks of feed," she says. "The price of cows is going up. I think some of the farmers are cashing in as much as they can, while they can and while the prices are up. Others have got the herd rebuild going."
NSW Farmers Sheep Meat Committee Chair Jenny Bradley, who breeds Border Leicester rams and produces prime lambs in the state's Central West, says they've had three exceptional years in a row.
"It's quite an outstanding and unique situation to be in," she says. "There's been numerous updates and outlooks and it's all positive. We've never been in this situation before."
Cattle and beef
MLA Market Information Manager Stephen Bignell says the herd rebuild is well underway right across Australia and total numbers are likely to reach 28 million head by 2024.
Cattle numbers in NSW fell to 3.8 million in 2020 – their lowest level in 60 years.
Even with higher herd numbers as producers hold on to more cattle for breeding, Stephen says slaughter numbers will also increase.
After the lowest slaughter numbers in 35 years during 2021, they're expected to rise to 6.7 million this year and to 7.8 million head by 2024.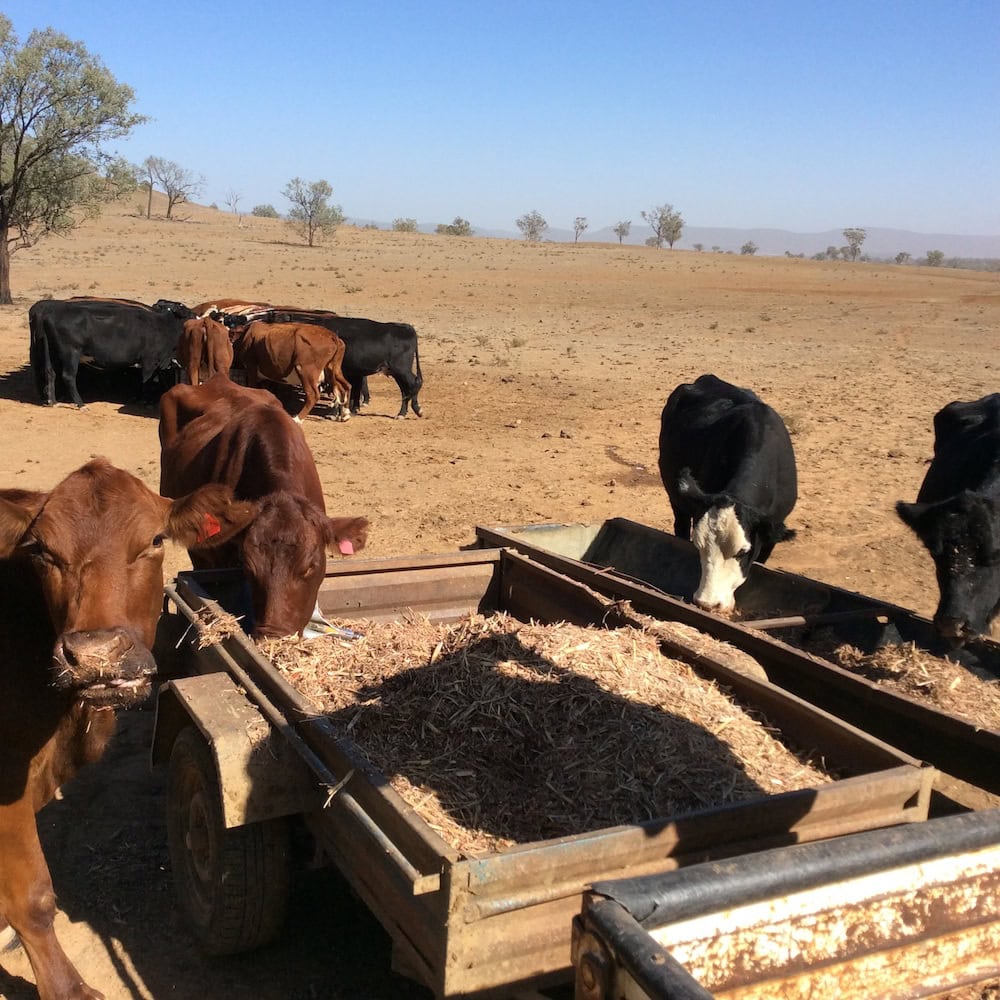 Higher carcase weights – the average is now 311kg – are also likely to continue on the back of access to abundant cheap feed.
"As a result, beef production will hit a new all-time record in 2024 of 2.45 million tonnes," he says. "This will be higher than the 2.4 million tonnes of beef produced in 2019 when there was a liquidation of the herd and slaughter of 8.4 million head."
Cattle and beef exports are also projected to rise in the next three years, boosted by the UK Free Trade Agreement signed in December, which will reduce duties and tariffs.
Stephen says the MLA projections released in February factored in ongoing issues from the global pandemic, which include staffing at abattoirs and access to refrigerated shipping containers.
"We're mindful that logistics, shipping and freight are the three things that will limit processing this year, it might not actually be supply of cattle," he says.
Live exports fell 24 per cent to 771,000 head in 2021 due to reduced demand because of higher prices, and supply chain disruption.
A survey of industry analysts found they thought prices would fall 11 per cent by June 30, with the Eastern Young Cattle Index expected to be about 998c/kg, as supply increases and demand falls.
The MLA report says half of last year's production was grain fed beef "for the first time ever" and 50 per cent of the beef consumed in Australia was from lot fed cattle.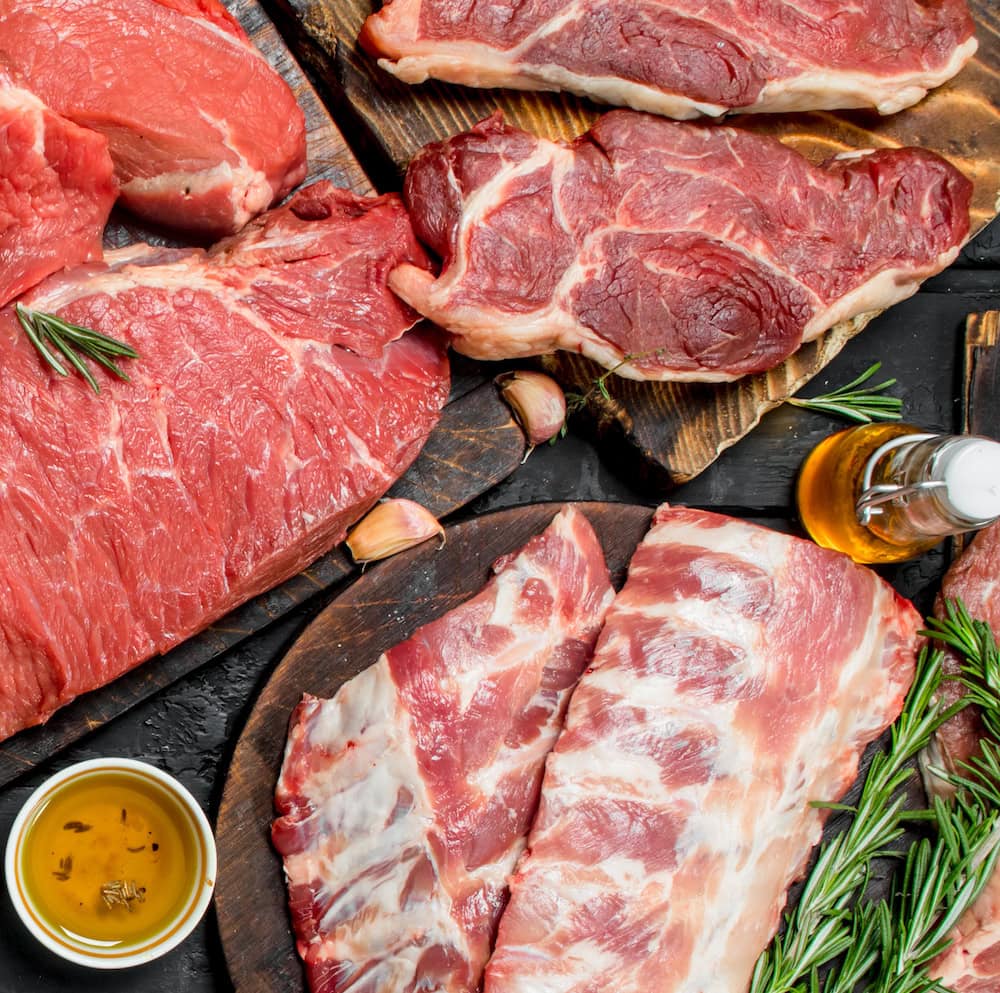 Australian Lot Feeders' Association President Barb Madden says the sector has come a long way since the early days when feedlots expanded as grass fed producers ran out of grass during drought and contracted when the rains came.
"We're a much more sophisticated industry now," she says.
"The markets are understanding exactly the purpose that feedlots play, and that is this consistent supply of exactly what they order to specification and delivered on time that meets standards set by the National Feedlot Accreditation Scheme."

Australian Lot Feeders' Association President Barb Madden.
Barb says feedlot capacity hit a record high last year of 1.45 million head and more pen space is being built.
"Demand for grain fed beef is strong, particularly internationally where we've got this amazing reputation as a clean, green safe product," she says. "So, I see only positives for the industry moving forward."
Sheep and lamb
Stephen says the national flock rebuild is more advanced than for cattle, rising from 63 million sheep in 2020 to 70.8 million last year.
An MLA survey in October found 95 per cent of producers expected to maintain or increase their flock size in the next nine months. Sheep numbers in NSW bottomed out at 20.3 million in 2020.
"We've still got growth of 4.9 per cent for 2022," Stephen says "That'll take the national flock to 74.4 million head and then we've got tapering growth to 76.8 million in 2024. So the flock by the end of this year is the largest it will have been since 2013, which is really encouraging."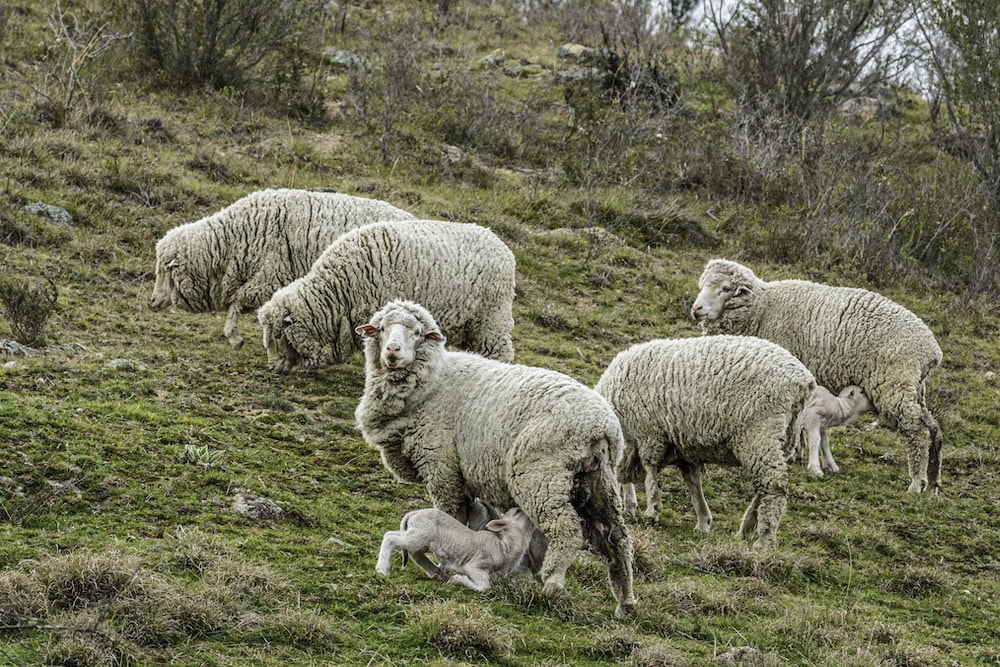 Lamb slaughter is also expected to rise this year to 21.6 million head after an above average lambing in 2021.
Pandemic impacts on abattoirs, including reduced workforces and fewer shifts, prevented some of those lambs from being processed in spring and they were held over until this year.
Record lamb production of 540,000 tonnes this year and 567,000 tonnes next year is expected, before softening in 2024 to 549,000 tonnes, due to slightly lower carcase weights. After falling 16 per cent to 128,000 tonnes last year, mutton production is forecast to increase 63 per cent to 208,000 tonnes by 2024.
Live exports fell to 575,000 head in 2021, and the outlook is subdued because of high prices and the ban on exports during the northern hemisphere summer. Nonetheless, live exports are forecast to grow to 700,000 head in the next three years.
"One of the things that we're also seeing is a shift away from Merino production to sheep meat production," Stephen says.
"In the last 12 to 18 months, the proportion of Merinos as breeding ewes has fallen from 76 per cent to 72 per cent and that's the first time in history it's been under 75 per cent."

MLA Market Information Manager Stephen Bignell.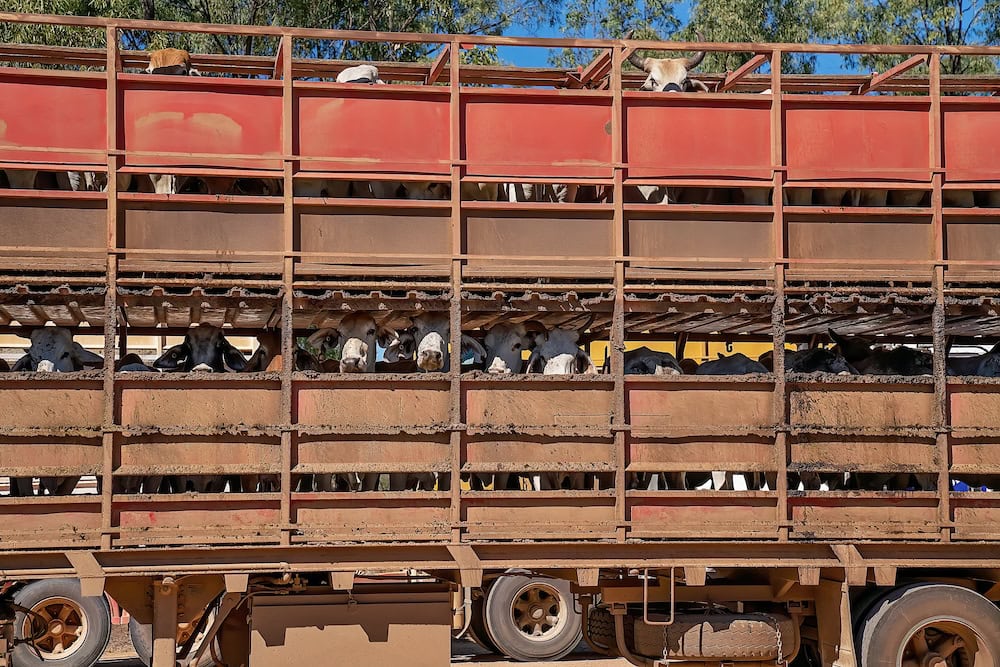 What's next?
Livestock production will benefit from the high levels of soil moisture, abundant pasture, grain in storage and full rivers, creeks and dams generated by two years of La Niña.
Australia has experienced three La Niñas in a row, most recently in 1973-1975 and 1998-2000. But the MLA says it's statistically unlikely to happen again, and the next two years will probably bring drier summers and a return to more normal rainfall patterns after a wetter than average winter across much of the state.
"We do expect 2022 to be a wet year," Stephen says. "And in 2023, even if the season was to turn we have stocks of grain, field dams and fodder available so it will be a reasonable season and producers are unlikely to have to turn off stock with the urgency and in the quantity they did during the 2019 drought."
Deborah Willis says the positive short term outlook will enable many farmers to pay down debt accrued during the drought, and review their risk management strategy.
"It is hard with all this rain about at the moment," she says. "But a lot of farmers are actually looking at their preparedness for the next drought. The other thing we can do is concentrate on the factors we can control, such as on-farm biosecurity and traceability through keeping accurate NLIS records of stock movements."
Reward time at Bingara
New England beef producer Don Mack and his family are enjoying the spoils of good seasons and record cattle prices.
And they deserve to.
Don and son Jason hand fed 450 breeders every day for 14 months during the peak of the drought on the 3500-hectare family farm Mitiamo, west of Bingara.
"Initially we went out on the road with the cattle at first in 2018, then brought them back home in 2019 and started feeding them," Don says.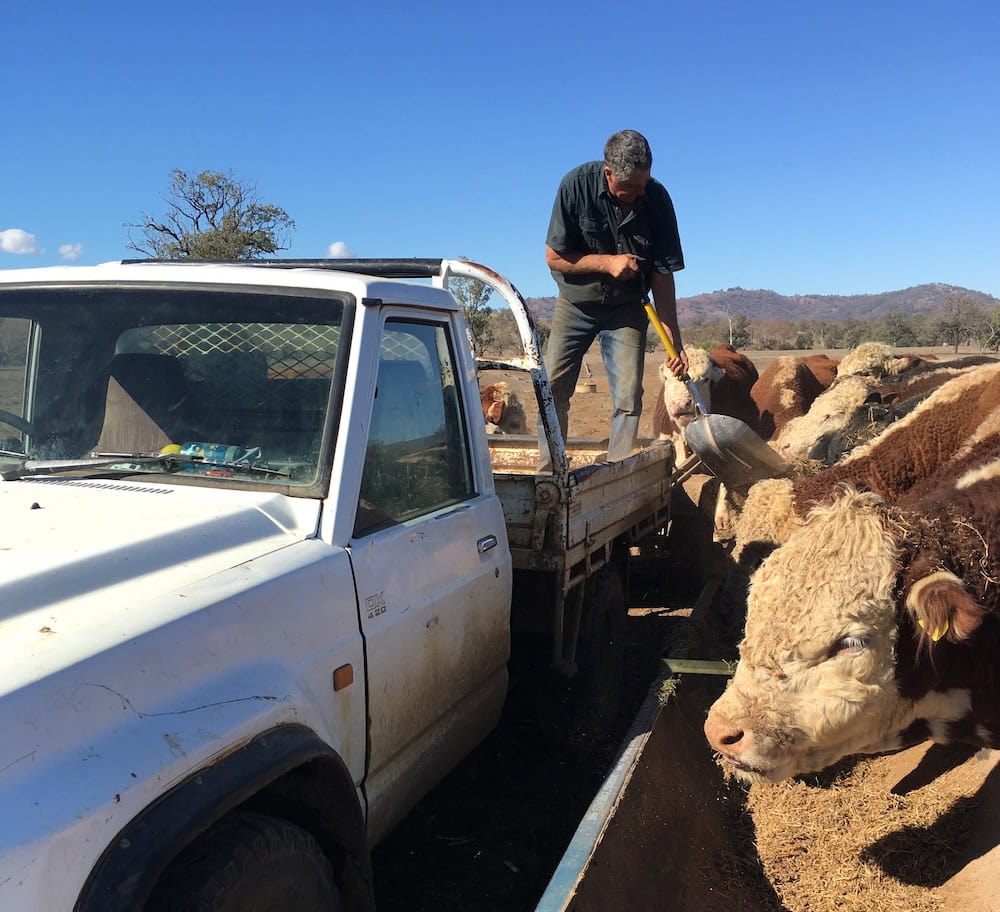 "Things just started getting worse and worse back then. We bought ourselves a feed mixer and built a lot of troughs and put all the cattle into small paddocks.
"We soon used all our own reserves of hay and just had to start buying feed in, which was a very expensive exercise."
Don says the feed rations were based on straw hay, with additives like barley and even almond hulls.
"It was a very hefty feed bill by the time 2020 came around. We thought we can't keep going like this and we were prepared to pull the plug in March that year. Fortunately, it rained in February and that was our first break."
However, the fourth-generation farmer was not confident that their improved sub-tropical pastures would grow back after the worst drought in living memory.
"We thought we would never grow anything again. It had all gone. All the paddocks were completely bare and I thought all the topsoil had been blown away, but the pastures did bounce back.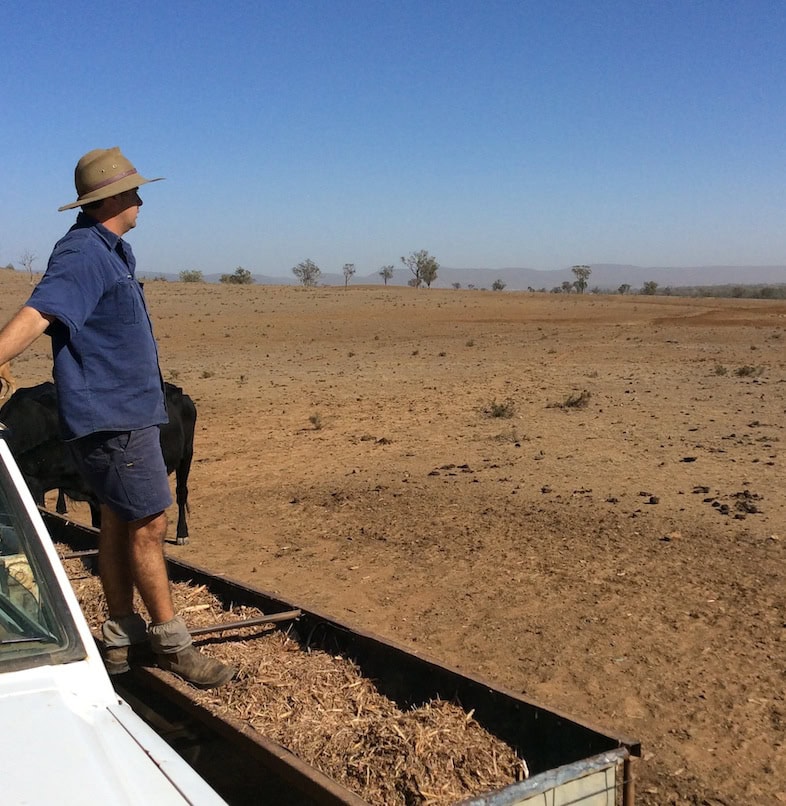 "We'd had only five inches of rain in 2019. Permanent creeks went completely dry for the first time and all our surface water had gone. Luckily, we had put a bore down in 2018 and found good water."
Don, who is Chair of the NSW Farmers Bingara branch, said the turn-around in seasonal and business conditions for the family farm has been "extraordinary".
"Last year we had our highest ever rainfall ever recorded here with 44 inches. That followed 37 inches in 2020," he says. "The farm is looking fantastic. And I have never seen cattle prices like this, they are incredible."
The Mack family's grass feed beef is now back on the shelves at Coles supermarkets and rebuilding their breeder herd back up to 650 head is well underway.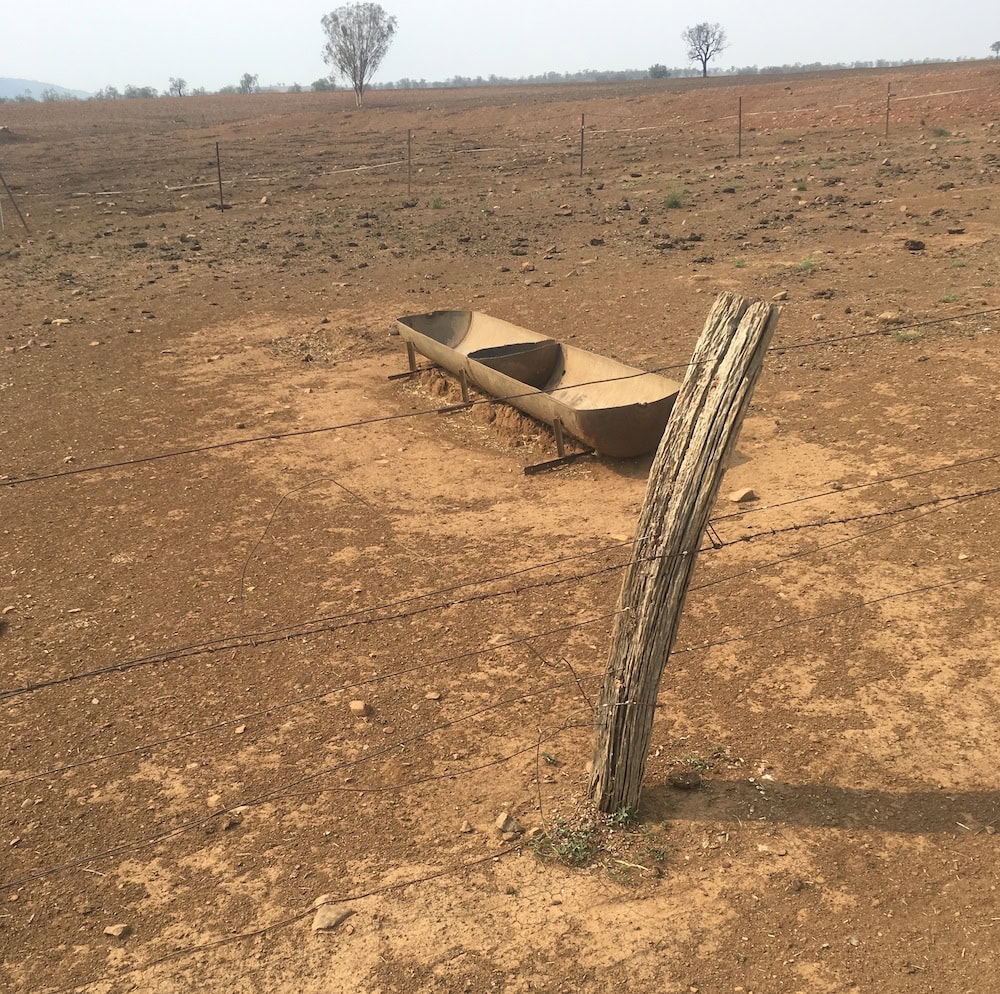 A much-deserved family holiday was on the cards after two very tough years of drought, but then COVID struck down any travel plans. "Home was a good to place be anyway. We started to enjoy seeing green grass again and that was the reward," Don says.
NSW DPI undertaking 50 red meat research & development projects
Demand for red meat is rising in line with global population growth. Despite having a small proportion of the world's cattle and sheep, Australia punches above its weight when it comes to exports. In 2020, we were the biggest sheep meat exporter and second only to Brazil for beef exports.
Australian red meat producers are among the most innovative and resilient in the world, coping with extreme weather events and
increasing public scrutiny of their environmental, nutritional, and animal welfare credentials.
The NSW Department of Primary Industries has 50 research and development projects underway as part of a program to further boost productivity, profitability and sustainability in the red meat sector.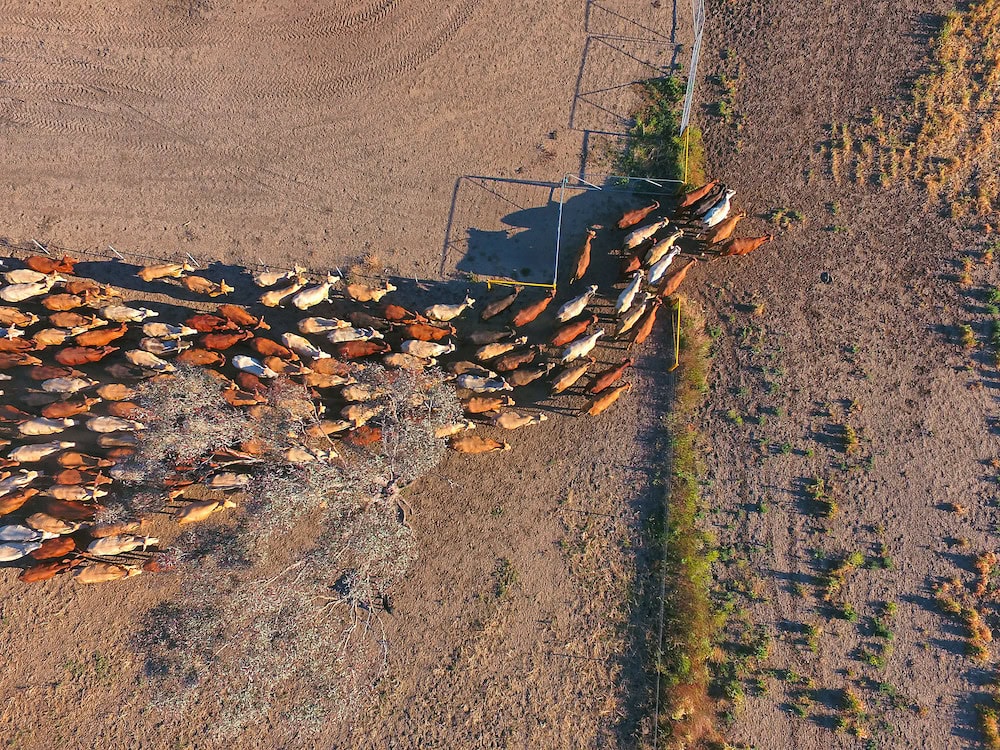 Current projects include:
• Comparison of traits across the six key cattle breeds in
southern Australia
• A new vaccine for the tick-borne disease Theileriosis, and better vaccines for Pestivirus, Bluetongue and Q fever
• A prototype to objectively measure sheep body condition scores
• A world-first model for remotely assessing pasture and
livestock condition
• A camera for assessing key eating quality traits in live cattle
• Collar and ear tag technologies to identify animals with superior intake, feed efficiency and reduced methane emissions.
NSW DPI Group Director of Livestock Systems Dougal Gordon says producers interested in learning more about these projects or being directly involved in future livestock R&D are welcome to contact him at dougal.gordon@dpi.nsw.gov.au
If you enjoyed this feature, you might like our story on shopping for the best farmgate price.