The Australian beef industry has made great headway in achieving ambitious sustainability goals as the cattle market again faces challenges after several years of robust returns.
A recent annual update from the Australian Beef Sustainability Network, which NSW Farmers participates in, reflects increased carbon sequestration and a reduced environmental footprint.
John McKillop, Independent Chair of the Red Meat Advisory Council, says the livestock industry is more engaged in sustainability than ever before.
While cattle prices return to an arguably more realistic level and reset, confidence in Australia's cattle industry continues.
According to the latest Cattle Industry Projections update from Meat & Livestock Australia the Australian beef industry and cattle herd are well positioned to capitalise on changing global supply dynamics in 2023.
It describes it as a year of transition and maturity for Australia's cattle herd, with any increases in numbers now beyond rebuild status, with all key production metrics forecast to improve this year.
Continued rainfall and favourable seasonal conditions seen last year will ensure that there will be solid supply of both young and slaughter weight cattle over the next two years, regardless of seasonal outcomes.
Hazeldean keeps powering ahead
Ed Bradley, sales and marketing manager of Hazeldean Angus and Merino, says with changes in the cattle market cycle, commercial relevance is coming under the spotlight again.
"Focusing on money-making traits is becoming more important as profit margins are shrinking in the commercial cattle enterprise arena. Fertility and docility are key profit drivers in a beef business," he says. "Cattle with gentle dispositions don't lose weight through mustering, processing, and trucking."
Ed adds that highly docile cattle can easily keep 'doing' through the transition and it's a hidden profit driver.
"Having bad temperaments is a risk decision as the average age of farmers is getting older and farmers are staying on the land working longer, these types of issues need to be taken seriously," he says.
The hearty Monaro-bred cattle have been delivering results for more than 70 years and the stud herd has grown to more than 2800 females – one of the biggest in Australia.
Ed says the long-term future for beef in Australia is very bright and they are hoping for the cattle market to rally, especially 2025 through 2026 as the USA herd rebuilds.
The three upcoming sales include Drillham Queensland on August 3, Tamworth on August 8 and the Spring sale on September 7 at the home base in Cooma, NSW, will see 440 bulls for sale.
Hazeldean offers free delivery of sale bulls and all bulls are independently structurally assessed and semen tested prior to sale.
Mystic Angus
The Mystic Angus stud at Goorambat may be relatively new on the scene but it's attracting attention with an emphasis on involving young family members and buying top quality stock.
The top-priced 818kg bull from this year's Sydney Easter Show Parade Angus sale is the chief sire at the cattle stud at Goorambat.
Throwbridge Fireball T01 won the reserve junior champion at the show and was bought by the family for $17,000.
Peter Wilkinson says he was impressed by his structure, softness and overall performance.
"With this type of performance, producing commercially profitable bulls for our local area shouldn't be too hard," he says.
Peter says the stud's aim is to produce high-quality seed stock to advance beef production into the future. His five children are involved in the Angus breeding including Tom, 17, James, 15, Lucy, 11 Edward, 4 and Archie, 2.
"We want to focus on the need for young people in agriculture," he says.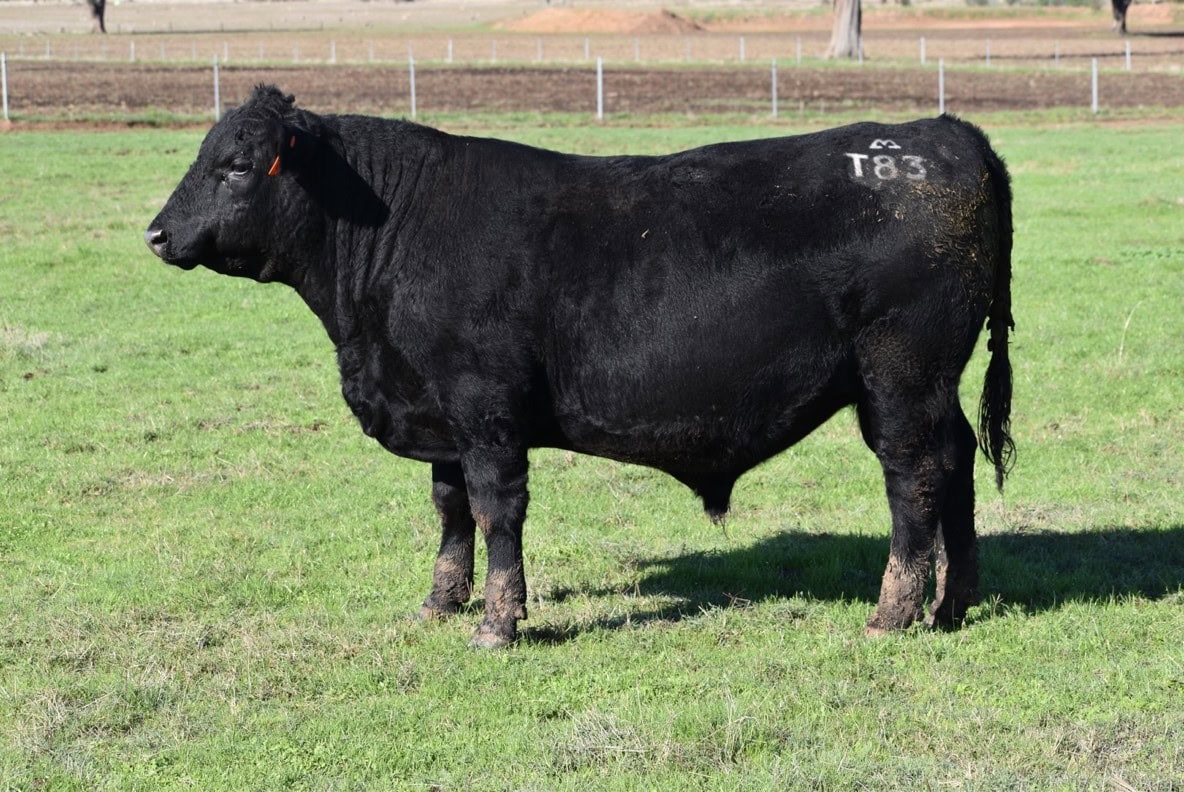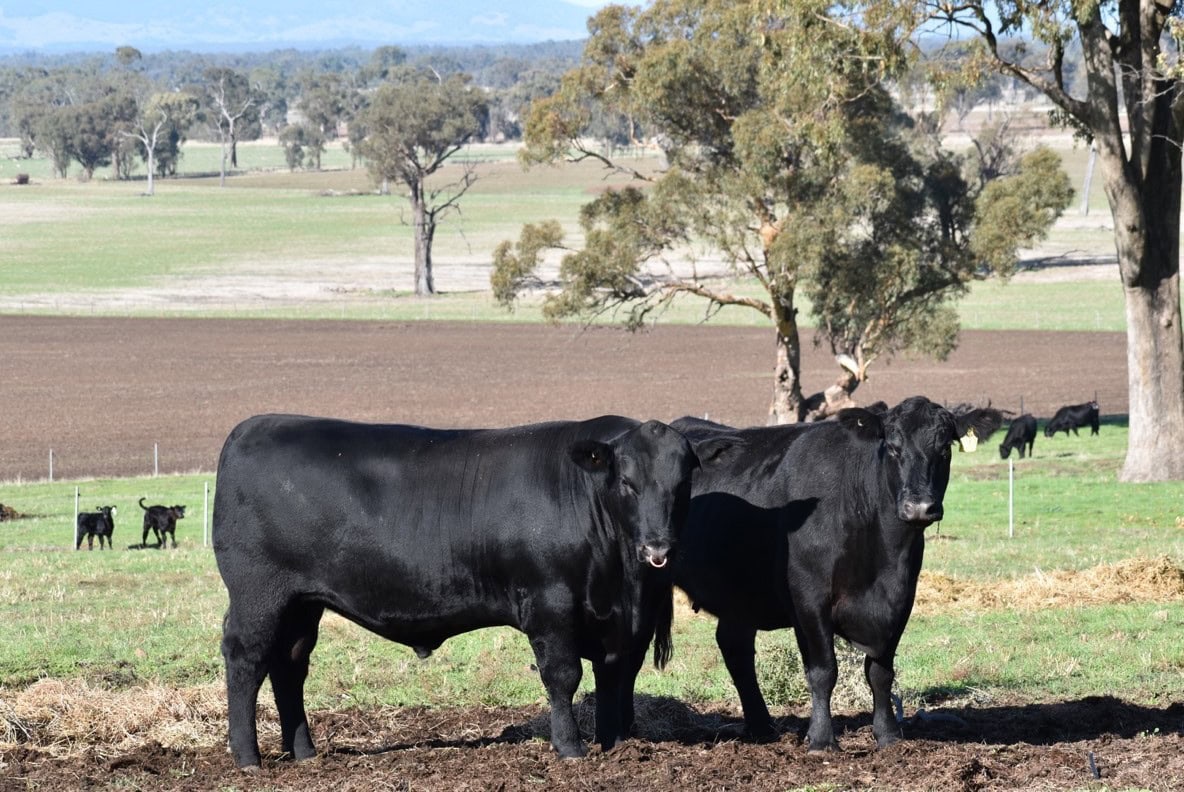 The stud will be offering 40 bulls at its annual spring sale on August 11, featuring the first sons from three of their sires.
Mystic Angus, named after the views on the property, also has a commercial herd of 500 Friesian x Angus cows.
Tom Wilkinson says the business is well prepared for any El Niño rainfall shortages with properties in several areas and a big stock of silage.
Choice Angus Stud
Relocating to the Upper Horton district in northern NSW from Molong in 2020, has been a successful move for Choice Angus Stud.
The stud is run by business partners Rebecca and Tim Brazier, who redirected their focus on the genetics a decade ago. They invest in Canadian, New Zealand and Australian genetics to grow their commercial and stud herds.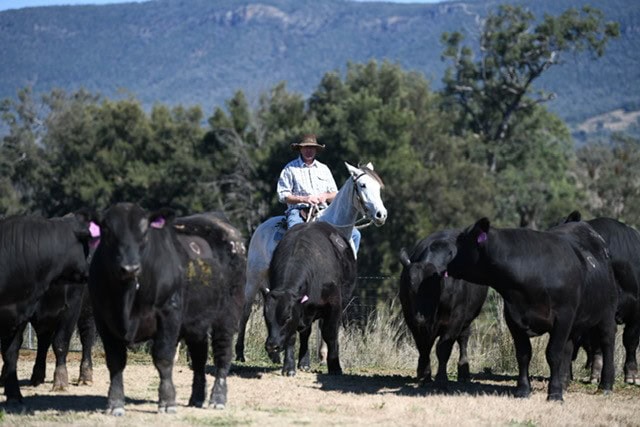 "In our females we are looking for medium-framed cows with positive fats for fertility, good milk numbers and good 400-day weights. In our bulls it's finding the balance between IMF and Carcase with strong 400-day weights all the while keeping good structure, feet and thickness," Tim says.
Continuing good seasons have ensured the bulls are on track for the spring sale on August 25 this year, which will be conducted online following an open day on August 23.
"This year's sale will feature an outstanding lineup of 70 registered yearling bulls with proven genetics from our female herd combined with the current elite sires of the Angus breed," Rebecca says. "We use some of our yearling bulls in our own stud."
Alongside the stud, they run 400 commercial trade cows which are then sold to local markets.
Long-term outlook
While 2023 is set to be a year of transition for the cattle market and industry with financial and rainfall fluctuations, the Australian Beef Sustainability Network reports that over the past 20 years, global consumption of meat has grown, with beef and veal increasing at an average annual rate of one per cent.
Australians are among the world's largest consumers of beef, with per capita consumption in 2021 averaging 19.2kg, factoring for the majority of the recommended 23.6kg of red meat intake per year.
This domestic consumption represents the largest single market for the Australian beef industry which adds to overall confidence.
Statistics show that the Australian beef industry has reduced its net CO2e emissions by 64.1 per cent since 2005 while carbon sequestered in vegetation on red meat properties reached its highest recorded amount since 2015, sequestering 28.42 Mt CO2e.