Mike and Velia O'Hare, the 2017 FOTY winners, operate a 2200-hectare mixed farm in Beckom, south west NSW, producing canola, wheat and lamb in a rotational cropping and grazing system based upon nitrogen-fixing hard-seeded pasture legumes headed by Biserrula.
"As well as promoting safe, sustainable, and profitable farming to the wider community, being part of Farmer of the Year gave us the opportunity to take a close look at our business through the eyes of others, and this presented the opportunity to learn from progressive farmers in various agricultural industries," Mike says.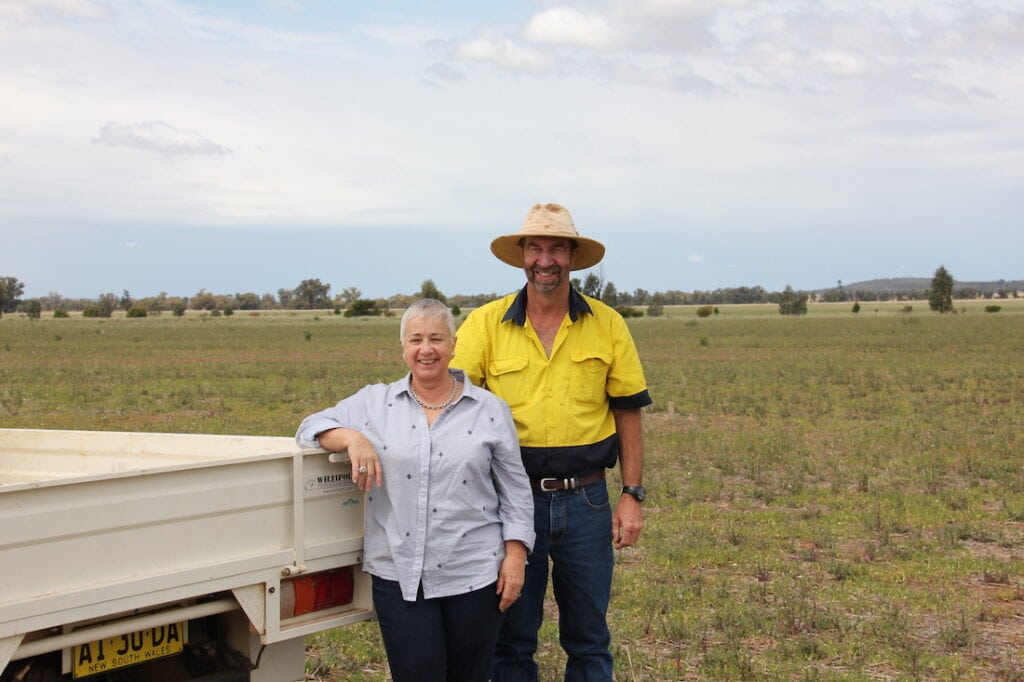 Velia adds that one of the most satisfying aspects of winning the award was the further opportunity to spread the word on Biserrula – the hardy legume pasture that has done so much to boost their farm's production. "Even more rewarding are the occasional calls from growers who've given it a go and are very pleased with the results," she says.
Since the O'Hare's win, the duo has made a substantial change to their sheep enterprise with the introduction of SheepMaster genetics.
"SheepMaster are a relatively new 100 per cent shedding, high fertility, meat sheep with good feet and leg structure," explains Mike. "Their introduction is improving our lamb production efficiency and we have since become part of the National SheepMaster Stud Breeders."
With the intensifying drought, the couple joke that they soon went from 'Farmer of the Year' to 'Failure of the Year'.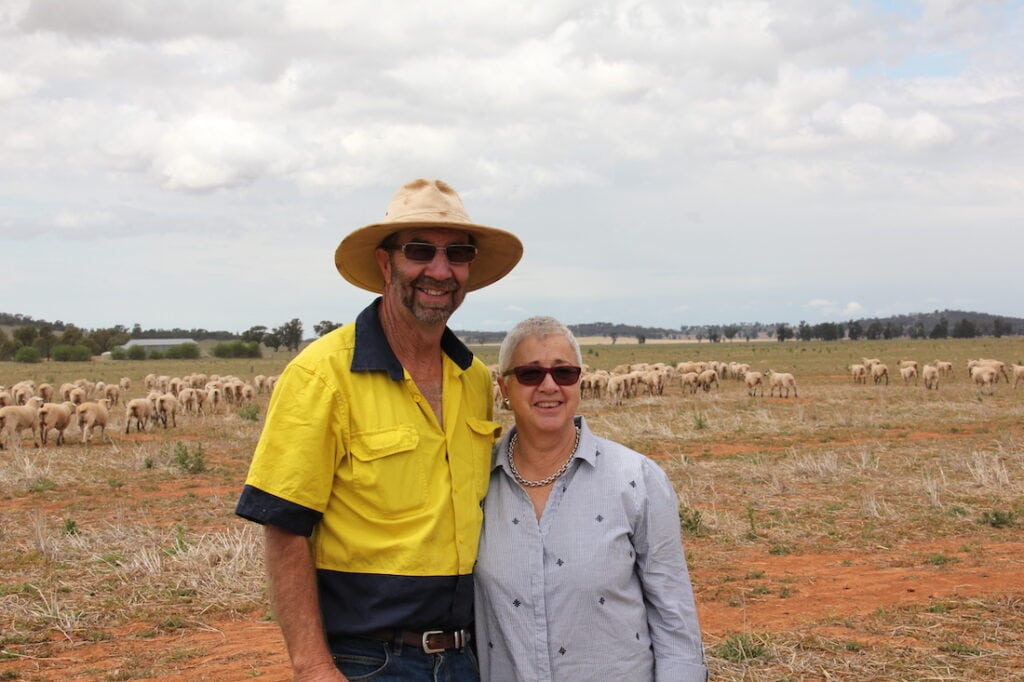 "It was a case of battening down the hatches with a reduction in the cropped area, a rare alteration to the crop rotation, a reduction in ewe numbers, ewes in confinement lots, finishing lambs in a feedlot, and a general reduction in operating expenses until the drought broke earlier this year," says Mike.
"And although COVID-19 is doing its best to disrupt our markets and supply chains and create general uncertainty, from a day-to-day aspect, little has changed. Farmers do isolation well, and the restrictions imposed remind us how lucky we are to be on the farm and how fortunate we are to enjoy each other's company."
If you enjoyed our feature on the 2017 FOTY winners, you might enjoy our story on the 2018 winners.