The John White Memorial Scholarship
Winner: Ivy Longmire
Hometown: Sandigo, NSW
University: Charles Sturt University, Wagga Wagga
Degree: Bachelor of Animal Science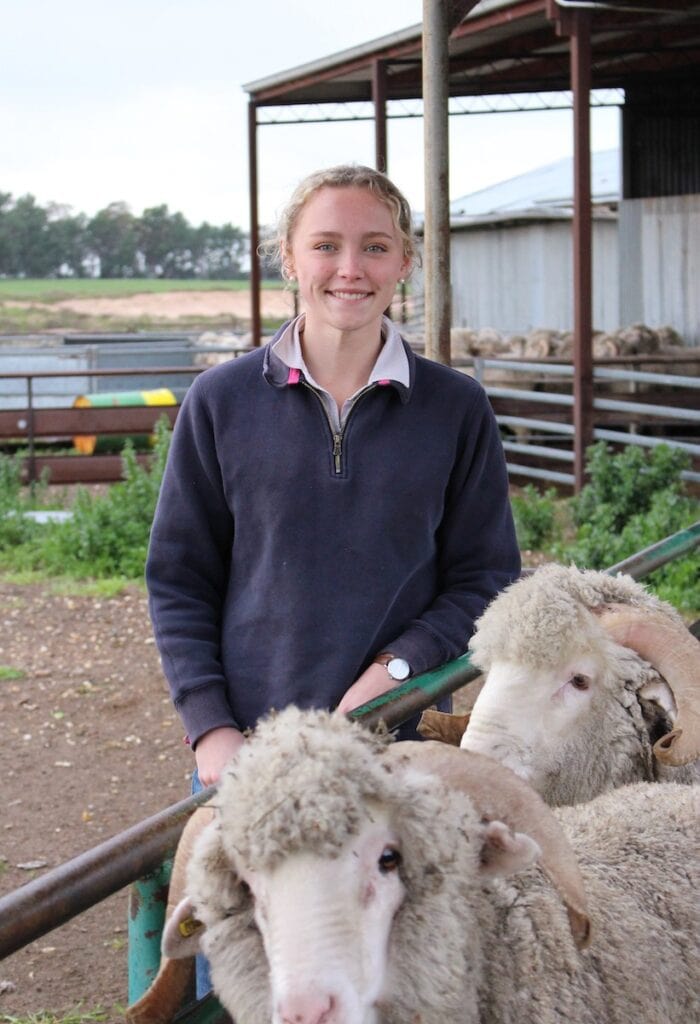 Ivy grew up on a mixed farming property located at Sandigo in the Riverina, and is currently studying a Bachelor of Animal Science at Charles Sturt University in Wagga Wagga.
"My love for livestock animals and agriculture originated by helping my dad on the farm with harvest work, drafting and feeding. I love living in rural areas and enjoying aspects this lifestyle brings.

I hope to pursue an animal health consulting career in rural Australia, focusing on large livestock animals. I want to live in a small town and become involved in the community."

Ivy Longmire, John White Memorial Scholarship recipient
Ivy aims to give back to the agricultural industry, which she feels has given her so many opportunities, and would love to assist other young women in gaining a career in agriculture.
Ivy was a School Representative Council President, Prefect and House Captain for Narrandera High School during her secondary education, and is taking on a second-year representative role for her university course. She has undertaken a variety of volunteering opportunities.
The E.L. O'Brien Scholarship
Winner: Georgia Laurie
Hometown: Moppy, NSW
University: University of New England, Armidale
Degree: Bachelor of Rural Science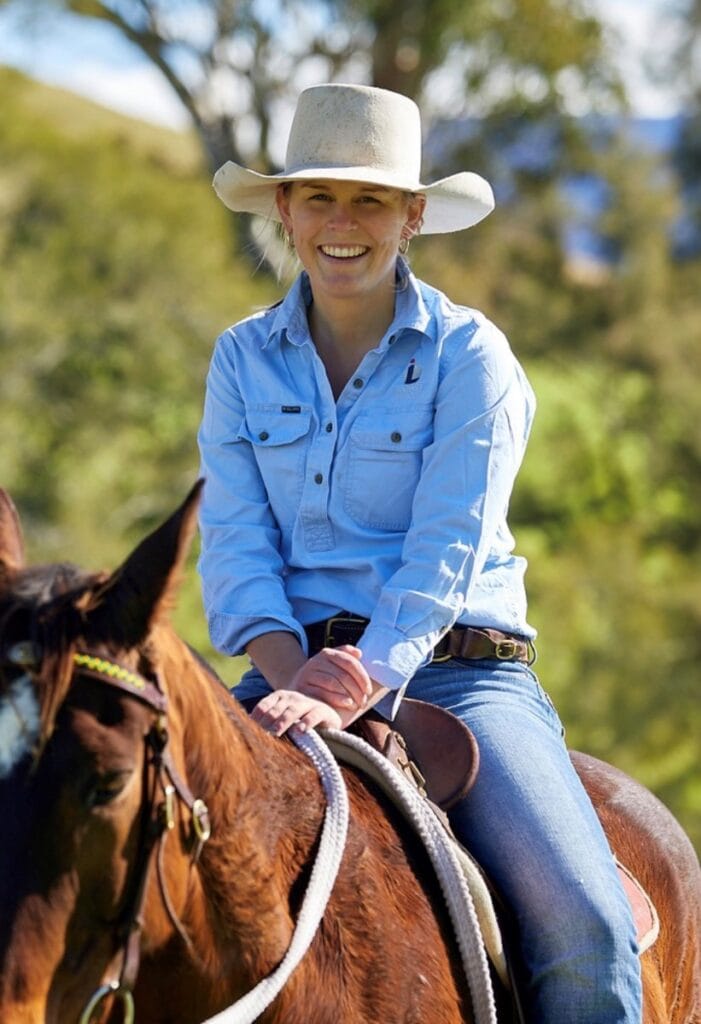 Georgia Laurie is a sixth-generation cattle farmer with plans to stake a claim in advancing the production of quality beef in Australia, and explore the world of meat science and animal nutrition.
She is currently in her second year of her four-year degree, studying a Bachelor of Rural Science at the University of New England.
When studies permit, Georgia is employed by Knowla Livestock where she is involved with day-to-day farm management along with more technical operations such as AI programs and genetic selection.
"The agricultural industry is becoming a highly technical and specialised field where producers must be innovative and abreast of the latest technologies to compete.

Georgia Laurie, E.L. O'Brien Scholarship recipient
Georgia wants to help farmers by improving cattle reproduction while adapting to changes in consumer demands.
"As an industry, we must adapt our ways to produce a product that is both environmentally and economically sustainable," Georgia says.
The Alan Chapman Memorial Scholarship
Winner: Angus Malmo
Hometown: Yerong Creek, NSW
University: University of Sydney
Degree: Bachelor of Science and a Bachelor of Advanced Studies (Agriculture)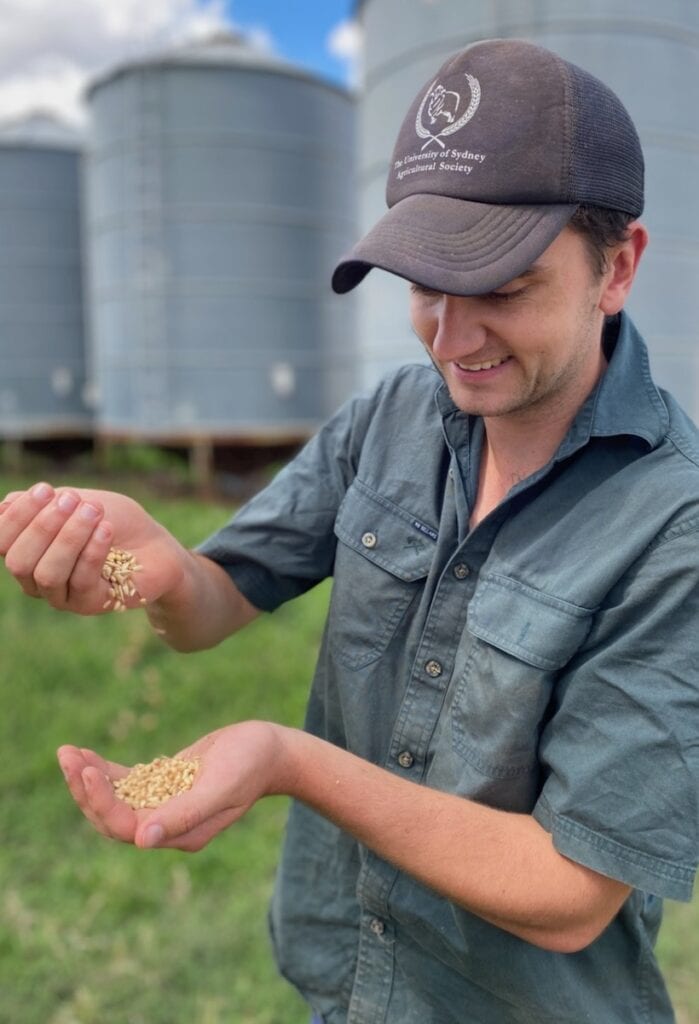 Plants are the focus for growing an agricultural career for Riverina farming student Angus Malmo. "I have a strong passion for applied plant science – a passion that I began and continue to develop at our family farm near Henty in the Southern Riverina," Angus says.
"This has led me to pursue a career in agronomy once I complete my studies. I hope that this career path will give me every opportunity to be able to contribute to the sustainability and prosperity of regional NSW in what may become a more challenging environment."

Angus Malmo, Alan Chapman Memorial Scholarship recipient
Angus said he is interested in emerging technologies and techniques that look to improve the robustness of Australian agroecosystems.
"I am also interested in being involved in community groups that seek to engage with policymakers on topics that will shape the future of agriculture in New South Wales. I believe that a coordinated effort between government and industry is needed to achieve long term prosperity in agriculture," Angus says.
The Graham Blatch Memorial Goobang Scholarship
Winner: Rosalie Wood
Hometown: Perthville, NSW
University: Charles Sturt University, Wagga Wagga
Degree: Bachelor of Agricultural Business Management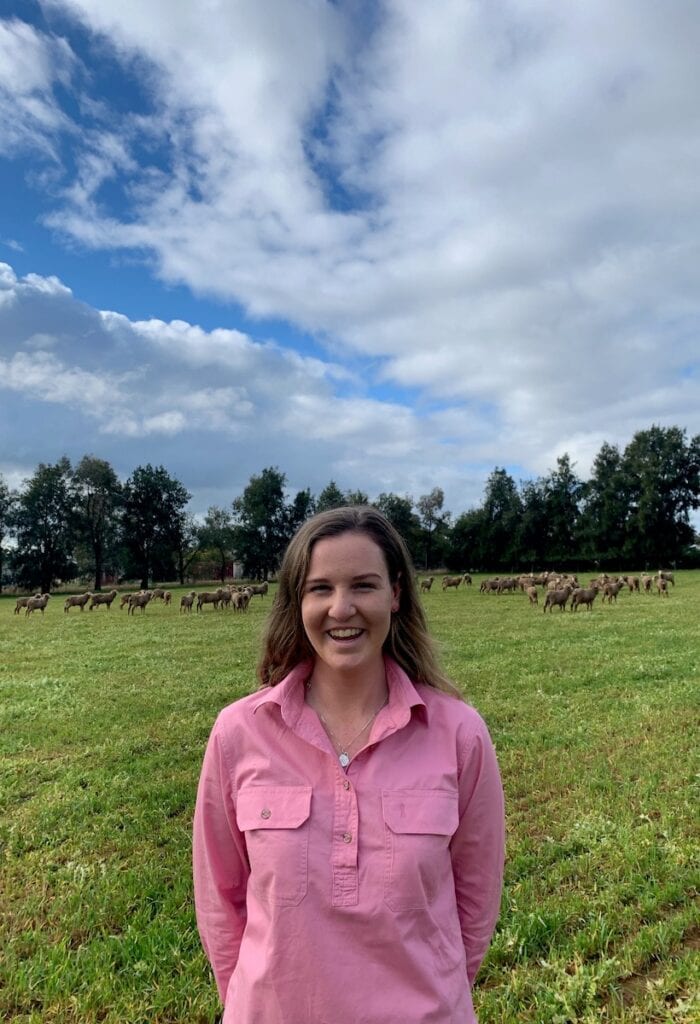 Rosalie Wood is embarking on a career in business management in the agriculture sector to help build resilience in the farming community. Growing up on a property near Bathurst, Rosalie has seen first-hand the impacts of drought and bushfires on farm businesses in recent years.
She enrolled in a Bachelor of Agricultural Business Management at Charles Sturt University Wagga Wagga, as a pathway to gaining theoretical and practical skills that would allow her to help farmers, particularly in relation to how to financially structure an agricultural enterprise.
"I also have in interest in sustainable and regenerative farming practices and plan to combine this with business skills to make a real and tangible difference in farm sustainability both financially and environmentally."

Rosalie Wood, Graham Blatch Memorial Goobang Scholarship recipient
Rosalie, her siblings, and their partners have established a commercial venture involving fat lamb and beef cattle production. She is also involved in many events, including community tree planting days, voluntary work on a local property to assist in budgetary management and has attended young farmer business conferences.
The Paul Lockyer Memorial Scholarship
Winner: Kate Rice
Hometown: Parkes, NSW
University: Australian National University
Degree: Double degree, Bachelor of Design and Visual Arts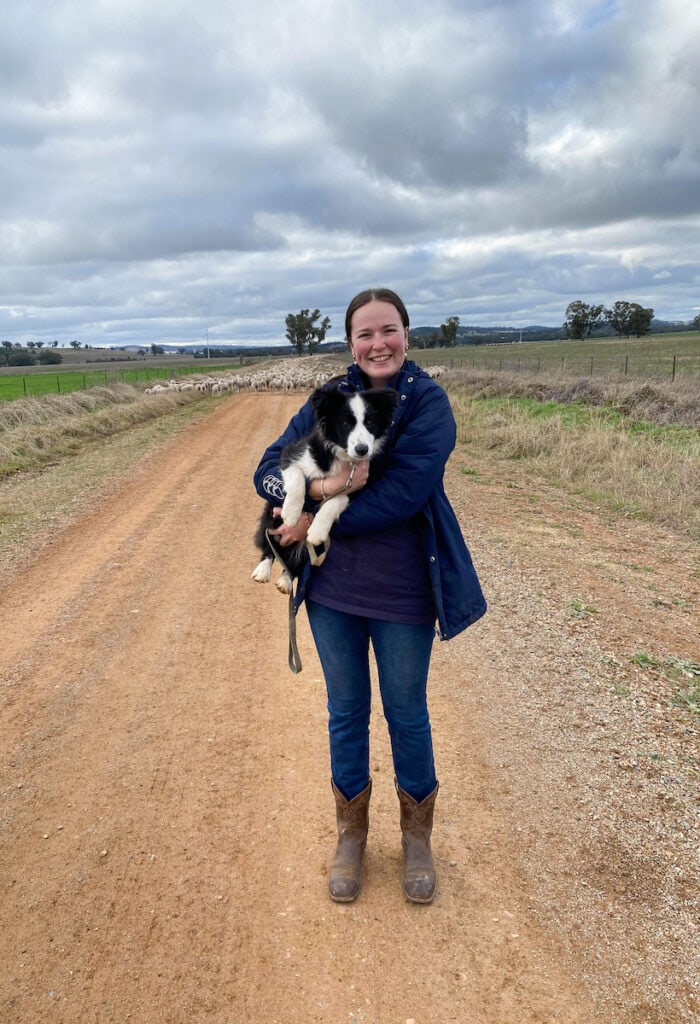 Kate Rice grew up on a mixed livestock and cropping property just outside of Parkes. Kate is currently in her third year of a double degree of Design and Visual Arts majoring in textiles at the Australian National University in Canberra.
"I have always had a desire to combine my interest in art and design and my passion for remaining part of a rural and agricultural community. I believe that there is a unique and valuable opportunity in creating a strong connection between art and design and the Australian agricultural industry."

Kate Rice, Paul Lockyer Memorial Scholarship recipient
Kate loves the diversity of agricultural products, and the features of natural fibres such as wool.
"I hope that through my studies I will be able to work closely with rural communities to promote the story behind the products we use every day."
You can find out more about the scholarships available through the NSW Farmers' Association here.
Looking for more great reads about educational opportunities in ag? Check out these great stories: Ag degrees boom with a jobs market to match and Students are flocking regional universities.