Woolworths will end the 10 cents a litre drought levy in June that has supported dairy farmers supplying fresh milk for their own-brand bottles.
NSW Farmers Dairy Committee Chair Colin Thompson thanked Woolworths and its customers for supporting the industry through the drought levy.
"The supermarkets did step up in a time of need for dairy farmers and it was their customers who supported it," Colin says.
"It was consumers who paid the levy and it really did help out a lot of dairy farmers in NSW."

NSW Farmers Dairy Committee chair Colin Thompson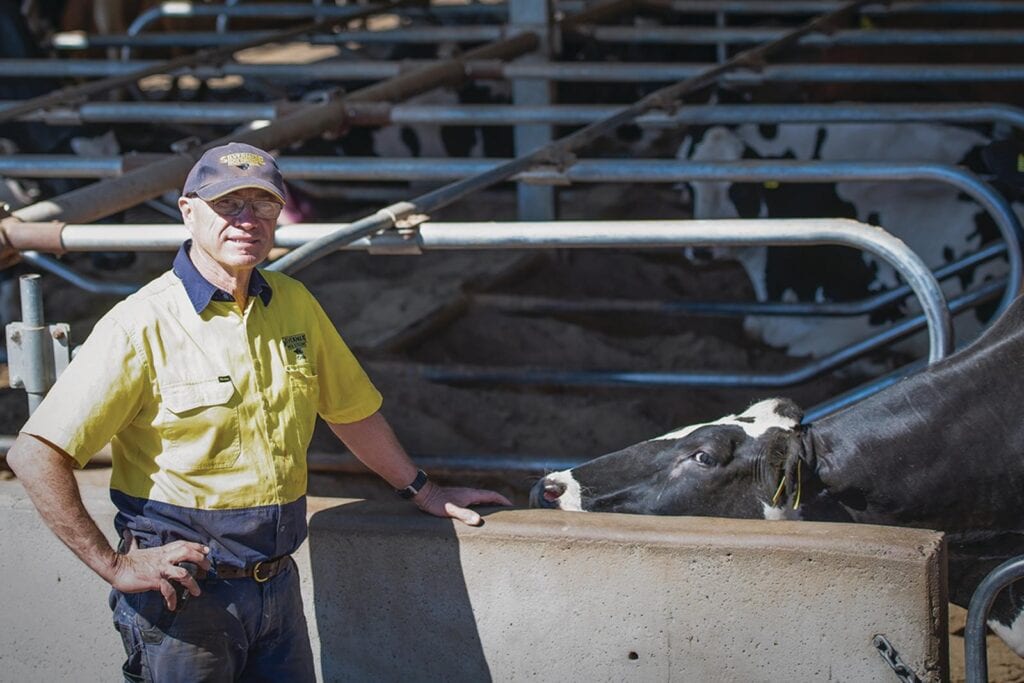 Funds raised by Woolworths's drought levy were paid to processors supplying the supermarket's own-brand milk. Dairy farmers supplying those processors received an extra 10 cents per litre for milk that ended up in its own-brand bottles.
Rival Coles initiated a Dairy Drought Relief Fund in 2018. It distributed more than $3.9 million from the fund in 2019 to assist almost 640 Australian dairy farmers impacted by drought.
Coles' customers contributed to the fund by paying an extra 30 cents on the price of each bottle of Coles 3 Litre Own Brand milk sold between 21 September and 31 December 2018.
ALDI increased the price of two litre and three litre own-brand fresh milk by 20 cents and 30 cents in 2019, passing the additional proceeds on to dairy farmers.
Colin, a dairy farmer from Cowra farmer, says more needs to be done on delivering fair milk prices in the long term.

Colin said while dairy farmers were no longer fighting the dual battle of dollar-a-litre milk and tough drought conditions, there was still a long way to go in rebuilding the industry.
"It's starting to look like the big supermarkets and their customers understand the value of supporting our local dairy industry," he says.
"But it was the irrational dollar-a-litre pricing model nearly killed the dairy industry, we cannot let that happen ever again.
"Fair, market-based pricing that recognises the true cost of production is what dairy farmers need for a sustainable future. Some of our input costs have increased significantly in recent months."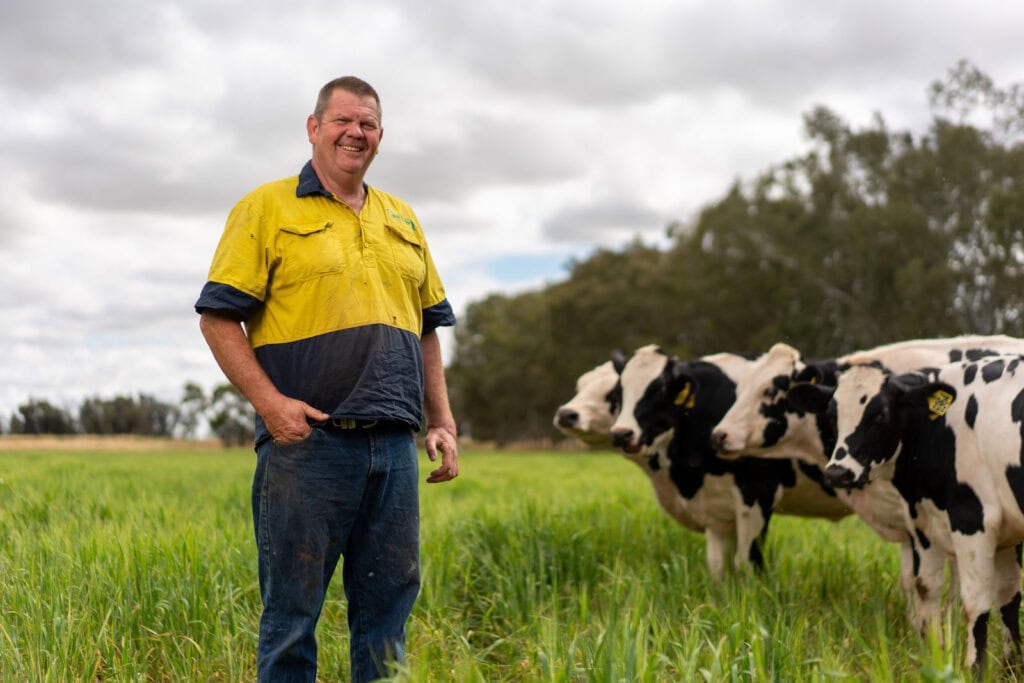 Woolworths Commercial Director of dairy Jason McQuaid said it was time to end the drought relief initiative.
"As La Niña has delivered record rainfall and farmgate milk prices continue to climb, we've reached an important turning point and will be phasing out the drought levy ahead of the new milk year," he said.
"We're pleased to have aided the recovery of Australian dairy farms over the last three years and to see the industry bolstered in recent seasons by a return to favourable conditions."
NSW Farmers ramps up dairy industry support
NSW Farmers are ramping up dairy advocacy efforts with the creation of a dedicated dairy farmer support role at the Association.
The new Dairy Manager role will provide direct policy support, support services, and representation for dairy farmer members.
NSW Farmers Dairy Chair Colin Thompson said the association was a key part of re-shaping the leadership of the dairy industry at state and federal levels, and this new Dairy Manager role would ensure farmers would continue to be involved.
"The dairy industry needs coordinated advocacy as it faces old and new challenges, from processor and retailer relationships to competition from plant-based alternatives, high energy prices and environmental changes."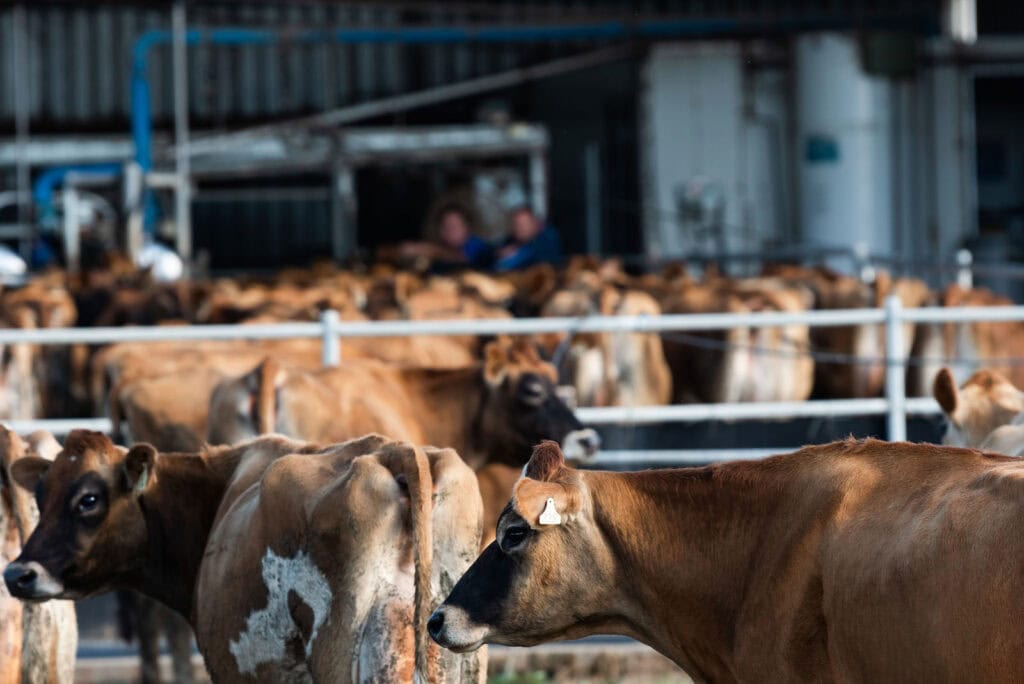 He said NSW Farmers would continue to fight for fairness in competition policy.

"NSW Farmers strongly advocated for the Dairy Code of Conduct that came into effect on January 1, 2020," Colin said.
"Further strengthening of the code will ensure farmers continue to be treated fairly and equitably, while ensuring longevity and growth of a critical industry."
He said NSW Farmers was crucial in ensuring calls for price fairness were heard in kitchens and breakfast tables right around the country, and the association is now
The addition of the Dairy Manager role to deliver coincides with the release of the state government's NSW Dairy Industry Action Plan.
The Action Plan, developed by NSW Fresh Milk & Dairy Advocate Ian Zandstra with input from NSW Farmers, was aimed at creating a fairer system while also investing in the future of the sector.
"NSW Farmers has been a key player in the development of this Action Plan, primarily through our advocacy and our role on a state industry advisory panel," Colin said.
After a tough decade, the NSW dairy industry is making a comeback. Read more here.