The ambitions of four female innovators from NSW have been boosted with a $7,000 AgriFutures Rural Women's Acceleration Grant.
Samantha Sutherland from Mudgee, Tegan Roberts from Bourke, Janet Price from Toogong and Fran McLaughlin from Narrandera were successful in pitching their ambitions to advance local food and fibre production and rural communities.
The Rural Women's Acceleration Grant is a new AgriFutures Australia program, developed to foster growth and development in women involved in Australia's rural and emerging industries, businesses, and communities.
For Samantha Sutherland, being awarded the grant means contributing to the industry she is passionate about, the wine industry.
"My vision is to continue to research alternative wine storage vessels called amphora," Samantha said.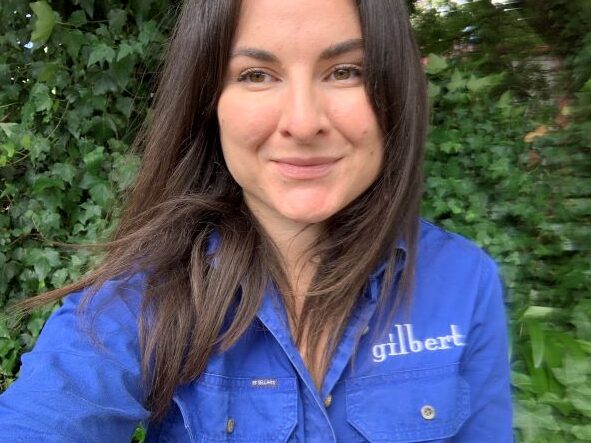 Amphora are ancient winemaking vessels made from clay which contribute to making wines of high quality and interesting styles.
Samantha said they are hard to access in Australia for small producers and her ambition is to set up production of locally made amphora.
"I hope to unite other young innovators interested in these vessels and make a positive impact on the wine industry in rural and regional areas by creating jobs, meaningful collaborations and ultimately making these vessels more accessible."
Tegan Roberts is on a mission to provide local farmers the opportunity to have access to an embryo transfer and genetic banking facility based in Bourke.
The closest facility is more than 400kms away and farmers are often reluctant to even consider the option with the major costs involved.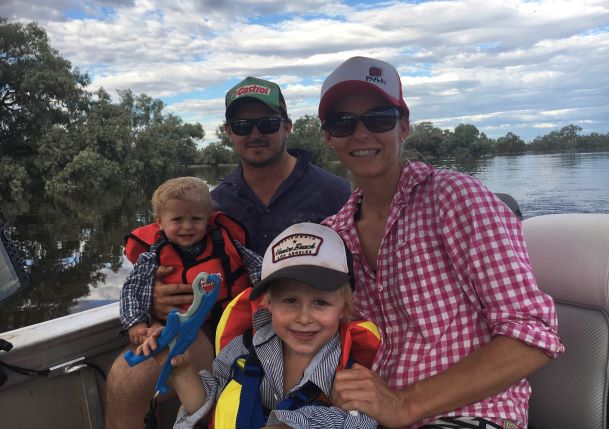 "This facility will allow farmers to store the genetics of their stock, so they can be self-reliant and increase their productivity, profitability and sustainability after drought,"

Tegan Roberts
"The grant allows me the opportunity to follow through with the research involved to make this idea come to life and helps me connect with other people in the industry to guide me through my project."
Janet Price's ambition is to encourage and demonstrate to local farmers the advantages of introducing hemp as a rotational crop and attracting investors both public and private establishing local manufacturing facilities.
Janet said the industry is currently restricted by a lack of machinery development, hemp's novelty status and the lack of value-added industries.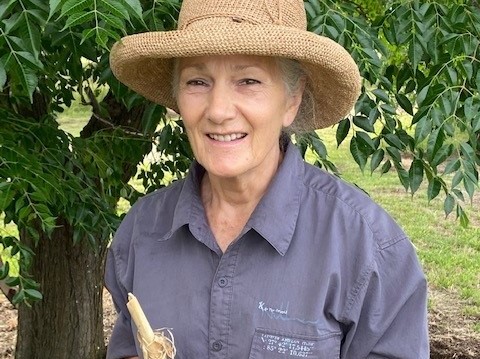 Agrifutures Australia provided seven grants with other recipients being Fiona Taylor (Canberra, ACT), Julie Sosso (Cooloola Cove, QLD) and Patricia Eats (Gatton, QLD).
"We are thrilled to be offering these seven rural women the leadership and development opportunities they need to make real and tangible impacts in their industries and communities," said John Harvey, Managing Director of AgriFutures Australia.
"The new AgriFutures Rural Women's Acceleration Grant is an important program as it provides a vehicle for women across the nation to realise their potential."
"It will nurture the development of new and exciting ideas, and we encourage the successful applicants to apply for the AgriFutures Rural Women's Award in the future,"
Each of the seven women will receive a learning and development bursary of up to $7,000 for professional development to enable them to bring their idea, cause, or vision to life.
Fran the Female innovator from Narrandera
Fran McLaughlin's 'Feed the Bush' ambition is to tackle rural food security and accessibility through vertical farming technology.
The female innovator from Narrandera wants to use sustainable alternative to broadacre vegetable production, enabling crops to be grown in new areas.
"My husband spent a fair bit of time contracting in Northwest NSW and he witnessed firsthand the inaccessibility of fresh food, especially for remote and indigenous communities," Fran explains.
"A lot of us take it for granted – we go out for dinner or go to the supermarket and can put our hands on whatever fresh produce we want. Whereas it is a very different situation in other parts of the country.
"COVID-19 has really put a spotlight on inaccessibility and supply chains. We can't access things that we have previously taken for granted, and fresh produce is a prime example of that and it's far worse for remote communities."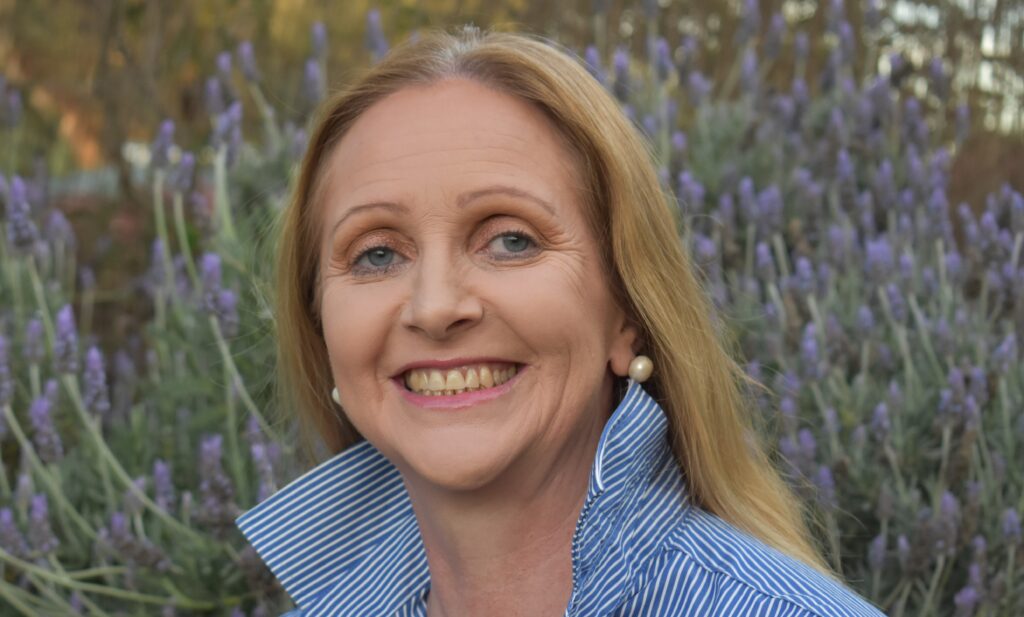 With a career that spans broadacre cropping, vegetable growing, construction, accounting and organic herbs, Fran sees new technology as their ticket back into food production.
"We've been researching intensive horticulture systems and we have found a system that we think can sustainably deliver fresh produce and change people's mindset on accessing fresh food."

Fran McLaughlin
The concept of 'Feed the Bush' uses an intensive horticulture system called the InvertiCube to grow sustainable produce. The 1.5m x 1.5m indoor cubes use 95 per cent less water than broadacre cropping, require no chemicals or pesticides and can be controlled through an iPad.
"Using the InvertiCube system, we could potentially harvest 10 crops of lettuce in a year, whereas traditionally a grower would get two or three crops per annum."
Acknowledging collaboration will be key, Fran is looking to align 'Feed the Bush' with the local supermarkets, community groups, childcare centres, aged care facilities, schools, and local councils.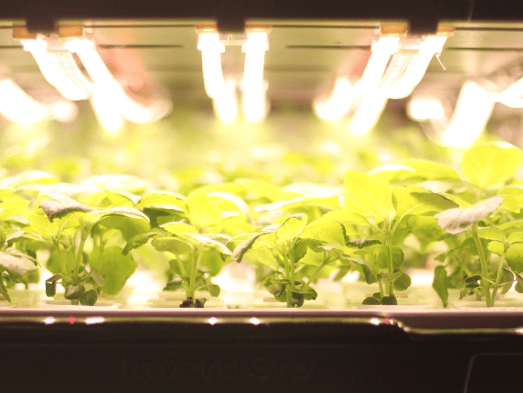 As far as Fran is concerned, there is no limit to the possibilities 'Feed the Bush' could provide.
"Our idea is to establish this concept, create blueprints and commercialise it across the country, bringing a new sustainable industry to areas previously unsuitable for vegetable production.
"We currently live on a lifestyle block at Narrandera NSW, and are setting up a demonstration to show that this system can open up opportunities for small scale operators.
"There's over 100 crops that we could grow in this system including a wide range of leafy greens, herbs and selected fruit and vegetables, micro herbs and indigenous plants."
Fran said the AgriFutures Rural Women's Acceleration Grant has given her the boost needed to turn her idea into a reality.
"From my perspective, being awarded the Acceleration Grant was an acknowledgement that our idea has merit. I can't wait to connect with others with an innovative mindset going through the same process of trying to bring an idea to life."
Will Vertical farming be a revolution in food production? Read more here.