NSW Farmers and the award winning The Farmer magazine are giving readers the chance to win $4000 towards a new Wide Span Shed.
Readers are the lifeblood of any publication and we are seeking your thoughts on content in the bi-monthly magazine through a short survey.
In return, readers who complete the survey will the opportunity to win $4000 towards a new shed.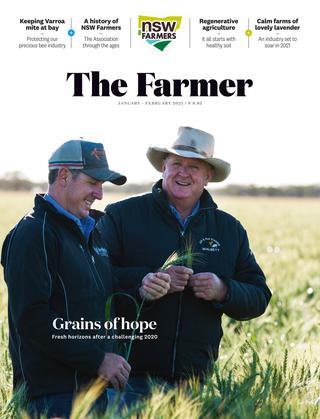 The Farmer magazine reaches a broad church of primary producers, agribusinesses, and farmers of all commodity types at the farmgate…six times a year. The Farmer aims to connect with farmers and farming communities by delving deeply into their agricultural lifestyle, policy & advocacy, opinions, challenges on the farm and how they produce the best local food and fibre in the world.
Click here to complete the survey.
Click here to look back at many of the stories that have featured in The Farmer magazine.