Trials into a new human vaccine for Q Fever have been given a $1.87 million federal government funding boost in a bid to stamp out the bacterial infection that is transmitted from farm animals to humans through dust particles.
Australia has one of the highest rates of Q Fever in the world with about five to seven per cent of the population exposed to the infection, although many cases are understood to go unreported or are not properly diagnosed.
Outbreaks of Q Fever intensify during periods of drought when the infected dust particles can travel up to 30 kilometres in dry and windy conditions and infect people, including those who may have not have any contact with animals.
Symptoms of having Q Fever include fever, cough, nausea and fatigue, and it can lead to chronic debilitating conditions in extreme cases.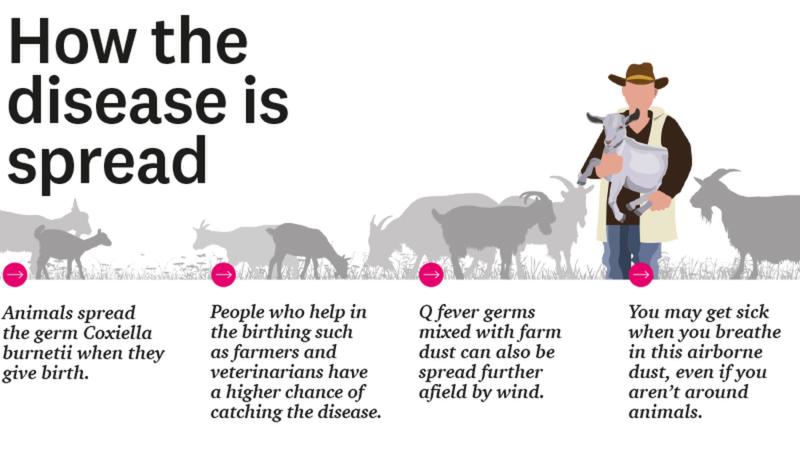 The new Q Fever vaccine
A human Q Fever vaccine – Q-VAX – has existed since 1989, but take-up has been low among farmers and farm workers due to the costs and time involved with accessing the vaccine.
NSW Farmers' President James Jackson has himself suffered Q Fever and has welcomed the funding commitment. He says the new vaccine is intended to be simple, easy to administer, and accessible to all Australians at risk of contracting the disease.
Mr Jackson is urging all farmers and farm workers to continue to access the existing Q Fever vaccine, until the new vaccine is approved in clinical trials. "While our health experts are working on the new vaccine, I encourage people to ask their doctor about getting Q-VAX, the current vaccine on the market. It's important to take steps to protect yourself," he said.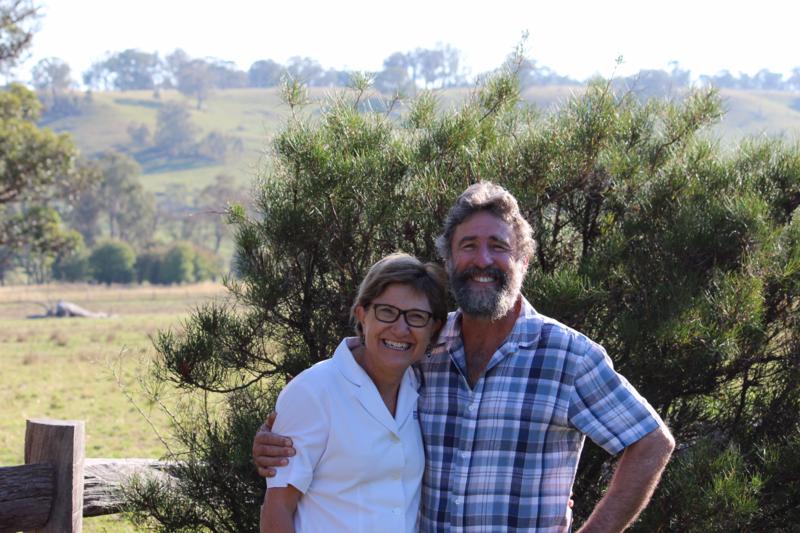 Rural worker health acknowledged
Federal Regional Health Minister, Mark Coulton, said the funding commitment was an acknowledgement of the government's commitment to the health of rural workers.
"I know people who have suffered the its ill-effects, which vary in intensity from one person to the next, and know how important it is to ensure Australians have access to the best medical products possible," Mr Coulton said. "That is why the Government is acting to provide more support and more options for most at-risk Australians."
National Farmers Federation CEO, Tony Mahar, said the trial would make the vaccine easier to access. "The disease is most commonly contracted by those working with livestock on property or in abattoirs, with times of drought considered particularly dangerous," Mr Mahar said.
"There is no more important priority for agriculture than protecting the health and wellbeing of our people. Q Fever is an all-too-common illness affecting farmers and others employed in rural and livestock-focussed industries, impacting people, in some cases, for many years."
Australian Rickettsial Reference Laboratory
Mr Jackson said the funding will assist the Australian Rickettsial Reference Laboratory (ARRL) to further their vaccine research and conduct pre-clinical trials.

Mr Jackson thanked Dr Stephen Graves, Medical Director of the ARRL, for his tireless work to protect rural communities against Q fever. "It has been fantastic to work with Dr Graves on securing support for a new vaccine, and we look forward to continuing this relationship in the future," Mr Jackson said.
Mr Coulton said the federal government has been subsidising the existing Q Fever vaccine but the benefit of the new one is those suspected of suffering from Q Fever will not have to get a test first.
"I'm excited by the potential of this new generation vaccine, being developed by an Australian research partnership. It could be a breakthrough for not only Australian farmers and meatworkers, but rural communities around the world," Mr Coulton said.
"One of the potential advantages of the new vaccine is that, unlike the existing vaccine, you don't need a test before you have it," he added.
"This will eliminate extra costs and time in getting vaccinated, which discourages people from getting the protection they need, even though they may be at high risk of exposure. This development is exciting and compliments the Government's investment in the existing Q-Vax® vaccine, which so many rural Australians, including me, currently rely on."