Keen to learn how to tap into opportunities in the NSW biodiversity credits market?
It is now easier to find out more about this growing market and access support to create biodiversity credits.
NSW Farmers has teamed up with the Credits Supply Taskforce to introduce farmers to opportunities in the NSW biodiversity market and how to access them. The Taskforce works with landholders to establish Biodiversity Stewardship Agreements (BSAs) to create biodiversity credits, which can then be sold by the landholder.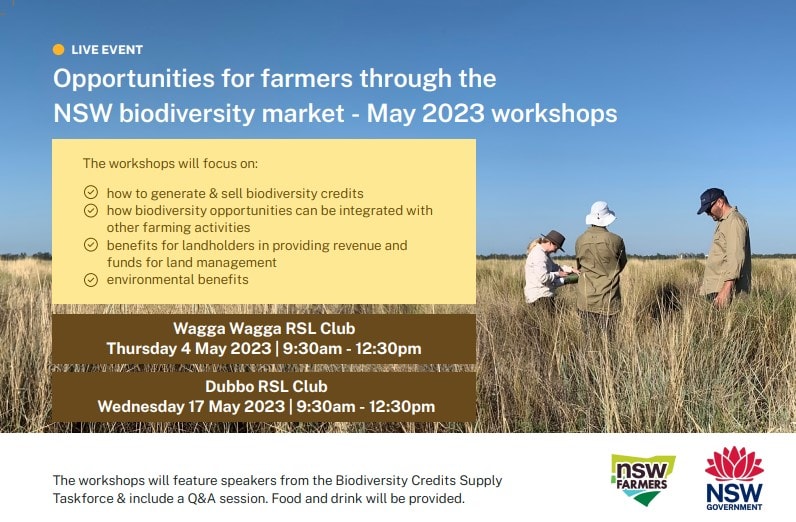 There will be two workshops for farmers in May. The first will be in Wagga Wagga on Thursday, 4 May, 9.30am to 12.30pm, and the Dubbo RSL Club will host the second workshop on Wednesday, 17 may, 9.30am to 12.30pm. Please arrive from 9.00am to 9.30am. Morning tea is provided.
Register your interest in attending one of the workshops here.
Each workshop will include guest speakers that address:
How farmers can generate and sell biodiversity credits
How biodiversity opportunities can be integrated with other farming activities
The benefits for landholders in receiving revenue and funds for land management
The opportunity for environmental benefits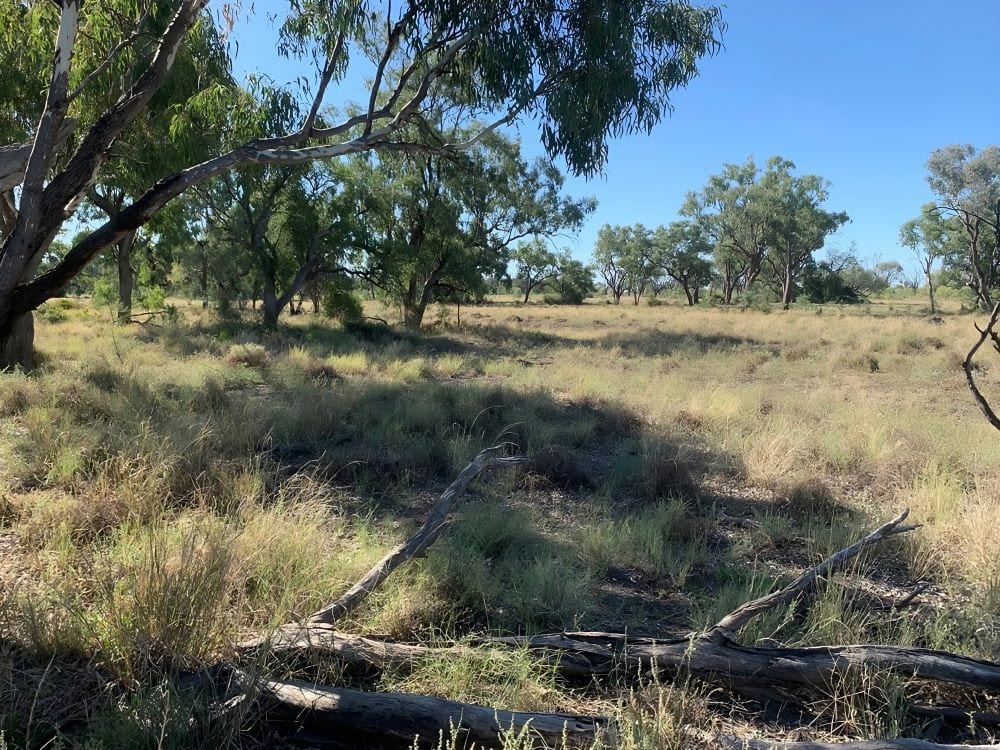 Sourcing biodiversity credits can complement other farming activities and develop a sustainable and reliable revenue stream.
Biodiversity credits are generated through a Biodiversity Stewardship Agreement (BSA), which is a legal agreement between the owner of the land and the Minister responsible for the Biodiversity Conservation Act 2016.
The sale of credits provides funding for landholders to improve the management of pests, weeds and fire and restore habitat.
Landholders can sell credits on the open market or through the new Biodiversity Credits Supply Fund (the Fund) which makes it easier to sell credits. The Fund buys credits based on demand from development and infrastructure projects. Credits can also be purchased for philanthropic or strategic purposes.
Many farmers across NSW have shown interest in stewardship agreements to farm biodiversity. There are opportunities to do this in ways that complement other farming activities and develop a revenue stream.
What are biodiversity credits?
Biodiversity credits are a unit of measurement for predicted improvement in biodiversity value (or gain) at a stewardship site. The number and type of credits able to be generated by a farmer depends on a site assessment and application of the Biodiversity Assessment Method (BAM) by an accredited assessor.
Credits can be generated for ecosystems, such as woodlands, wetlands or grasslands, and threatened flora and fauna species, such as Barking Owl, Eastern Pygmy Possum and Squirrel glider.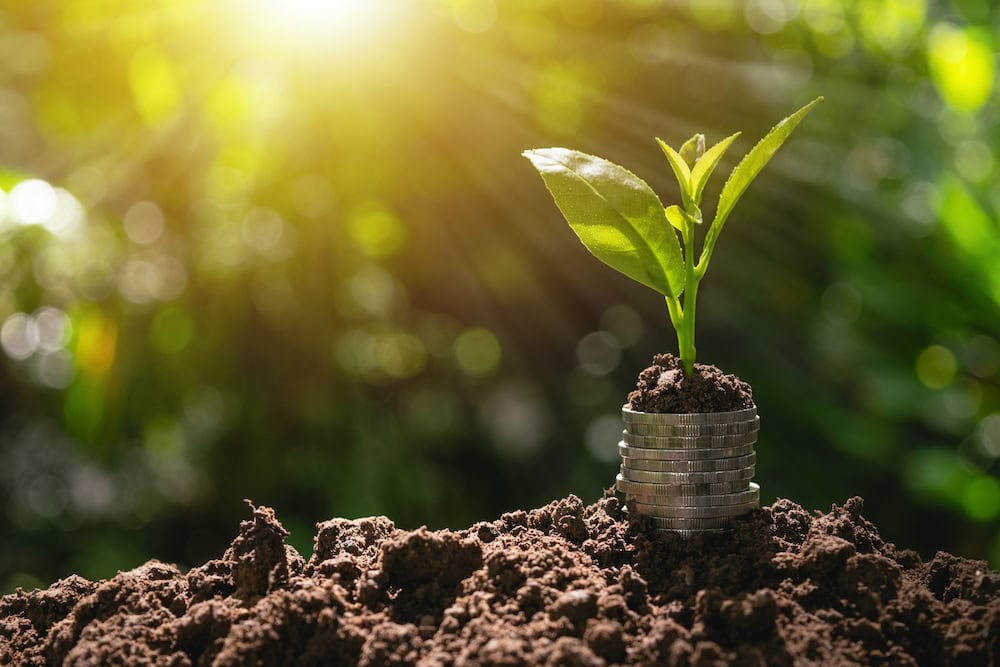 Farmers who have created the credits can sell to a variety of biodiversity market participants. A typical buyer could be a developer needing to offset their projects' impacts on biodiversity. Other buyers could be government bodies using the market to achieve conservation outcomes or philanthropic organisations.
The price for biodiversity credits is determined by the market participants (credit sellers and credit buyers). You can see past prices on the Market Sales Dashboard. The minimum price needs to provide enough money to provide the landowner with long-term management payments (known as the Total Fund Deposit).
Read more about how farmers can cash in on natural capital here.