Anyone seeking a true farm stay experience where they can unwind and see where food and fibre comes from should check into Kelly's Cottage, located in the heart of one of Australia's oldest Angus studs near Guyra in northern New South Wales.
The 1300-hectare property called Bald Blair Angus has been in the White family since 1898 and is now run by Sam and Kirsty White and their two boys Abbott, 14, and 10-year-old Arthur.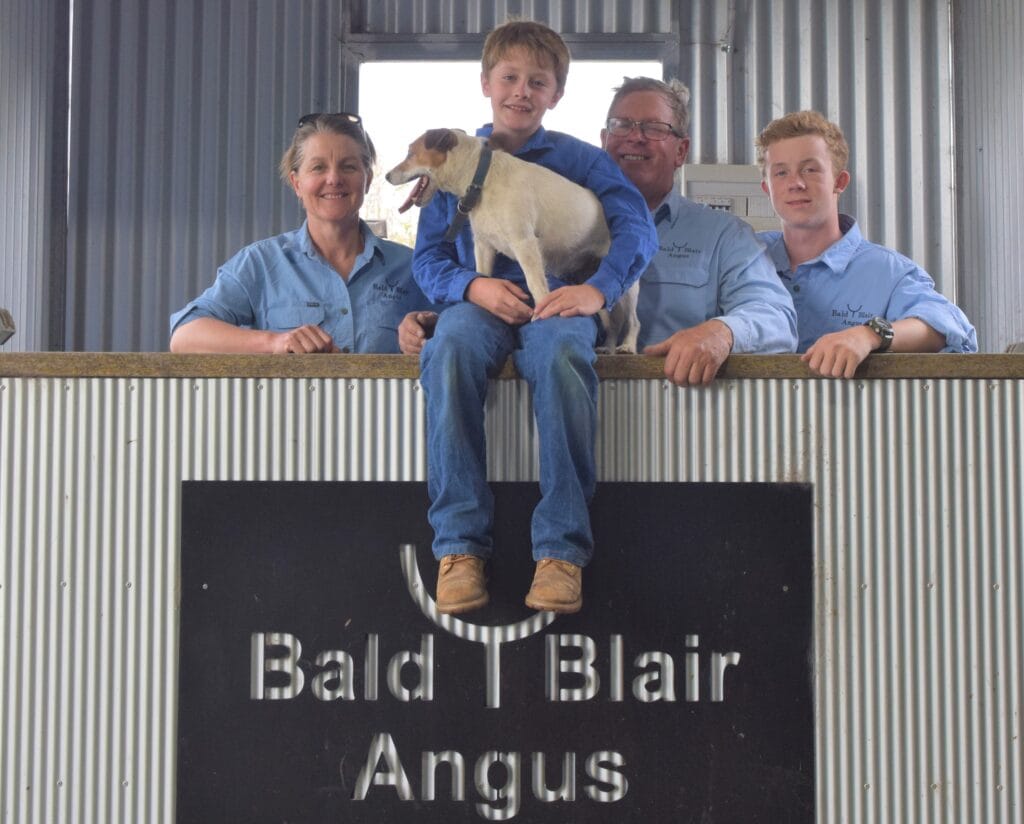 Stud stock sales is the main enterprise for Bald Blair Angus, but in 2019 Kirsty kept thinking of turning the original homestead into a farm stay.
The property not only had the foundations of a great rental set-up, it also has a rich history and walls with great stories to tell, as between 1964 and 2003 it was also the home of much-loved Bald Blair stockman Eric Kelly and his wife Joan and their three daughters – Wendy, Robyn and Debbie.
So, acting on advice from her business mentor Rebel Black – owner of The Rural Woman, Kirsty decided to turn her idea into a reality. She gave Kelly's Cottage a makeover and began advertising it on Airbnb, and on 2021 NSW Regional Woman of the Year Grace Brennan's Instagram platform, Stay in the Bush.
The cottage's first booking was in late October 2019.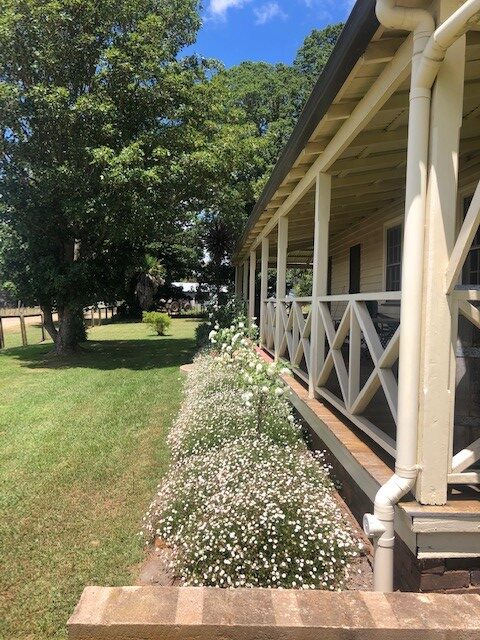 Launching a farm stay in a drought and just before a global pandemic did present some complications. However Kirsty says the response has been positive – particularly with families – who love nothing more than jumping in the ute for a farm tour to check out the latest crop of Angus bulls, Angus cattle, crossbred ewes and the wool shed.
She suggests other farmers with empty cottages on their land could also consider doing the same thing, as regional tourism continues to spike, and the focus on educating children about food and fibre production gains momentum every day.
Kirsty is happy to talk to anyone who is considering such a move to help them with their decision and the best steps.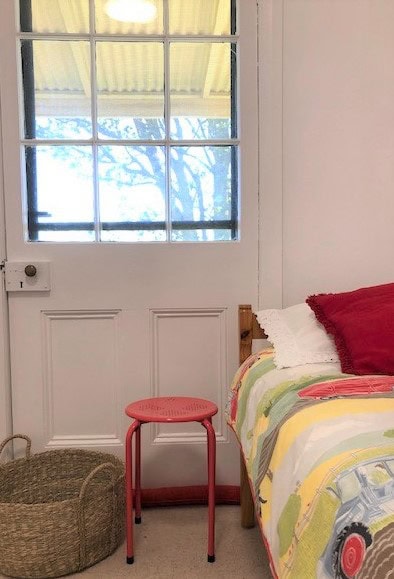 "A lot of farms have spare houses and cottages, and they can be a great way to diversify and use resource to give people a connection to where food and fibre comes from," Kirsty told The Muster.
"We have actually had a few families come and stay who are home schooling their children. They have stayed for three or four nights while doing the home schooling, and then also had a farm experience. That has been interesting, and something we didn't expect."
She has also discovered as soon as snow is predicted in the weather forecast, families race to experience a winter-wonderland.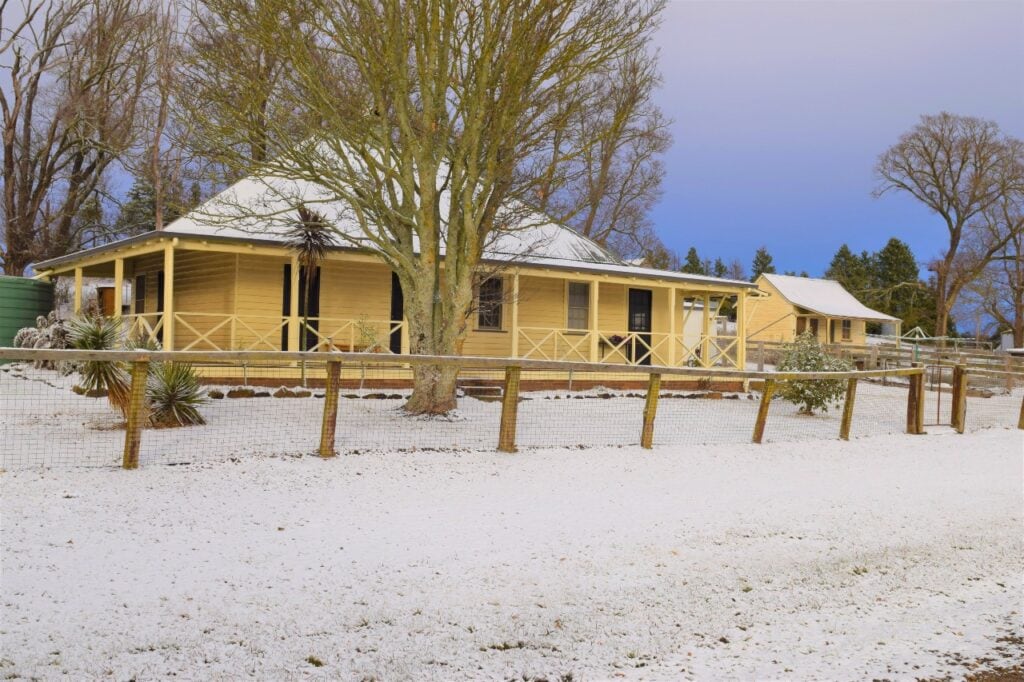 "Families from the coast book the cottage when they see snow forecast, to give their children a winter wonderland experience. Guyra is very popular with visitors when it snows. If the snow does not settle at Bald Blair, it is worth a drive to Ben Lomond – the top of the Great Dividing Range," Kirsty said.
Having the beautiful Ebor Falls nearby as well as the sought-after Cathedral Rock and New England National Parks nearby has also provided visitors with other places to see to see and experience during their stay.
Kirsty and Sam will offer 100 Angus bulls this year and the sales will be live streamed on AuctionsPlus. To check out the link for the auction, please click here.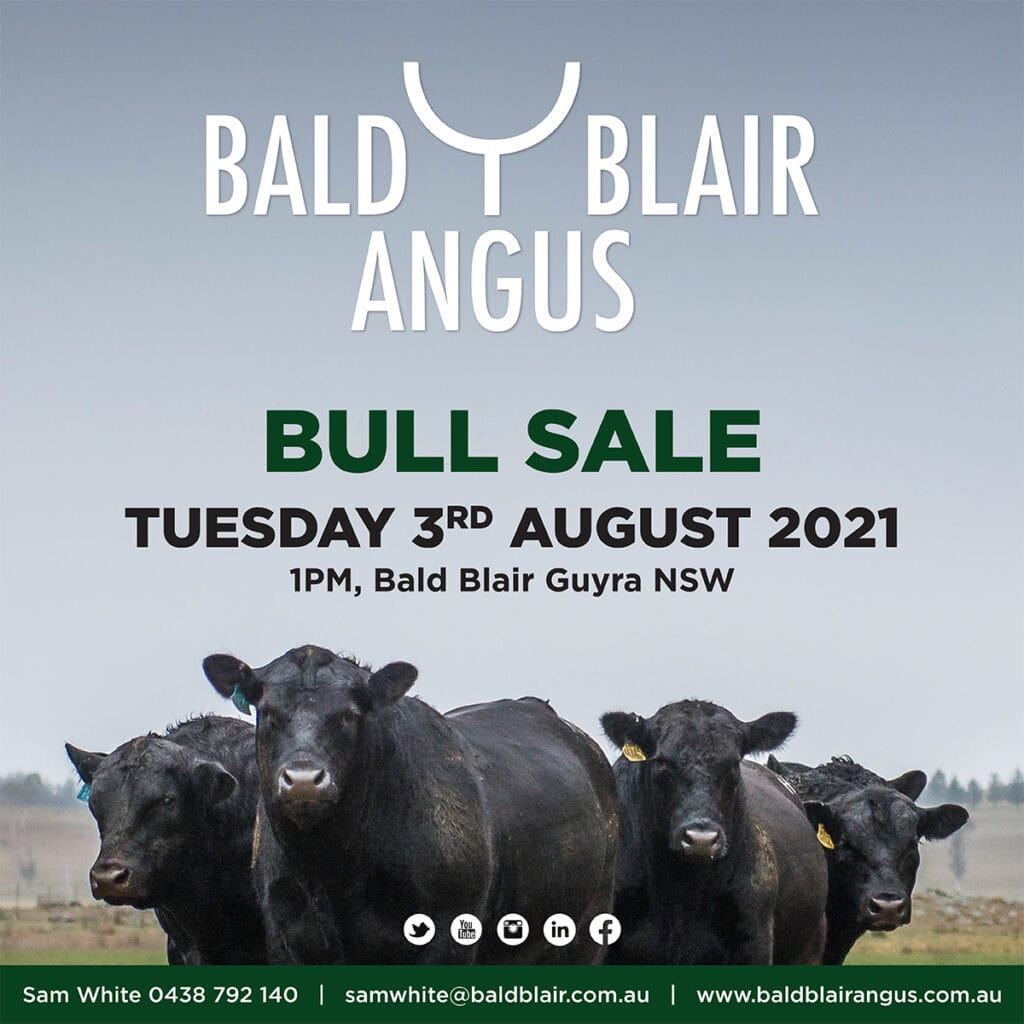 You can also view Kelly's Cottage on Bald Blair Angus' website, here, and follow the links to Airbnb.
If you enjoyed this feature on Bald Blair's farm stay, you might like our story on starting a business.