The Glovebox Guide provides clear, digestible, contemporary information on the main issues all involved with livestock need to be familiar with – especially now.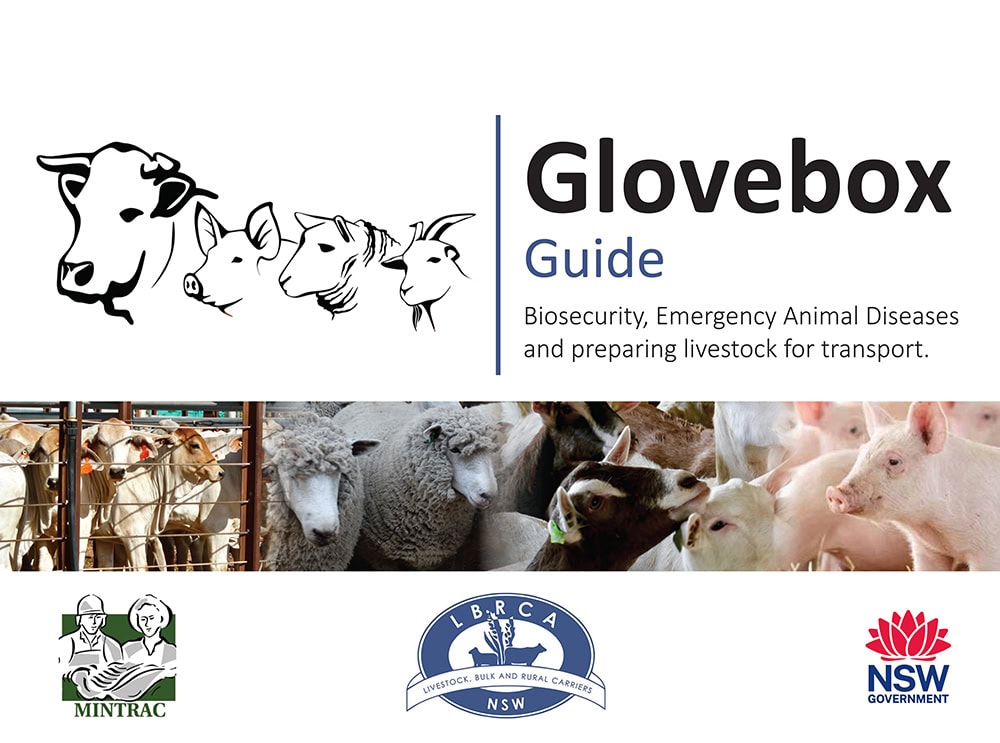 The words "biosecurity" and "emergency animal diseases" may never have been utilised by the media and in the community as much as they have over the last couple of years. When it gets to emergency animal disease (EADs), the one everyone has heard of, even if they don't have livestock, and don't know what it stands for, is "FMD".
The increased awareness of threats to our borders, particularly from foot and mouth disease (FMD), has led to an increased desire, and need, to know more.
The "Glovebox Guide: Biosecurity, emergency animal diseases and preparing livestock for transport" provides clear, digestible, contemporary information on these main issues that all livestock owners, producers, and those involved in the market chain need to be familiar with.
Originally developed by the Livestock & Bulk Rural Carriers Assoc (LBRCA) in collaboration with the National Meat Industry Training Advisory Council Ltd (MINTRAC), it was first published in 2021 to assist livestock transporters in performing their vital role in the livestock market chain. The Guide has now been reprinted to facilitate wider distribution.
In an easy to navigate, durable, flipbook format, with plenty of helpful photos and concise information, the Guide provides a quick reference for how to protect against biosecurity problems, what to look out for, who to contact if something does not look right, what to consider when preparing livestock for transport and, most importantly, which animals to load and which not to load.
It also provides a reminder of the number everyone in the sector should have in their phone or on the fridge – the Emergency Animal Disease Watch Hotline: 1800 675 888
Members of NSW Farmers will be receiving a copy this month, direct to their mailbox. Copies will also be available from your Local Land Services offices soon.