The 'mock stock theft' trial conducted by the University of New England's (UNE) Centre for Rural Criminology demonstrated the crime prevention capabilities of a new generation animal ear tag.
It involved monitoring data from 20 tagged sheep as they were moved from the UNE SMART Farm towards the Tamworth abattoirs, with near instant notifications alerting the research team to a problem.
Dr Kyle Mulrooney, co-director of the UNE Centre for Rural Criminology, said the mock theft highlighted the new tag technology – designed by Australian company Ceres Tag – could promptly alert farmers to stock theft.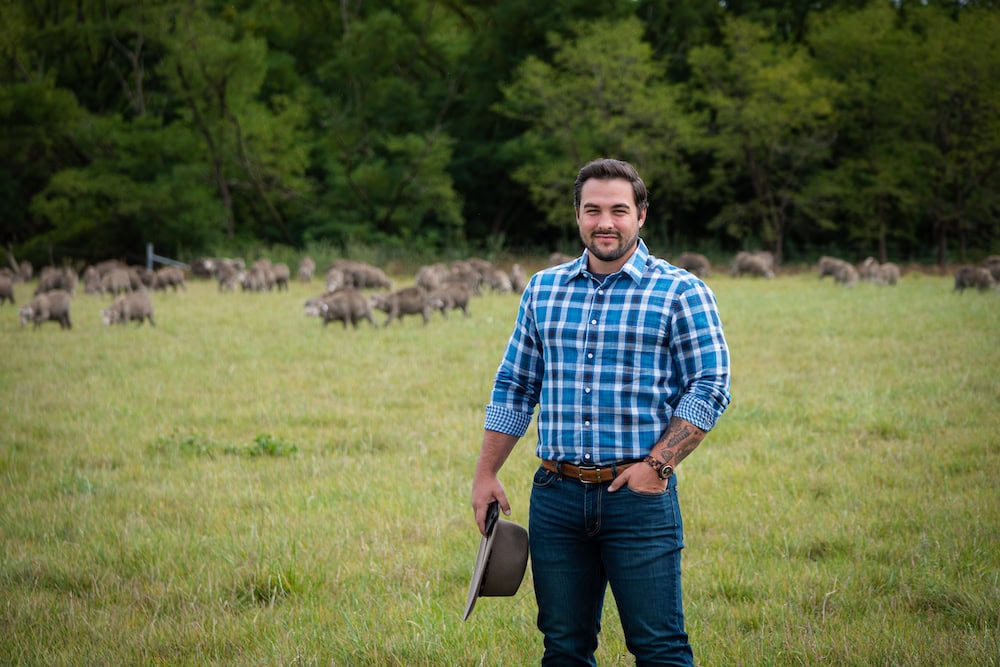 "Twelve minutes after the arrival of the thieves, a formal 'high activity alert' was received from six of the 20 tags indicating the sheep were being 'agitated' – or moving much faster than normal – which suggests a problem," Dr Mulrooney explained.
"A formal notification that the tags had then breached the established geofence – as the sheep were being 'stolen' – was received in 33 minutes."
Through the constant feed of data, officers from the NSW Police Force's Rural Crime Prevention Team (RCPT) were able to track and intercept the vehicle with the sheep within 25 minutes following notification of the theft, and recover the stock.
"It's a major step forward for farmers locally and globally," Dr Mulrooney said. "Part of the issue this unique technology addresses is the ability to recognise that a stock theft has actually occurred in the first place, so it can be reported in a timely manner to police.
"This has been difficult in the past, given the distance, remoteness and considerable size of rural properties. This time lag often leaves little evidence and a reduced capacity for police to intervene.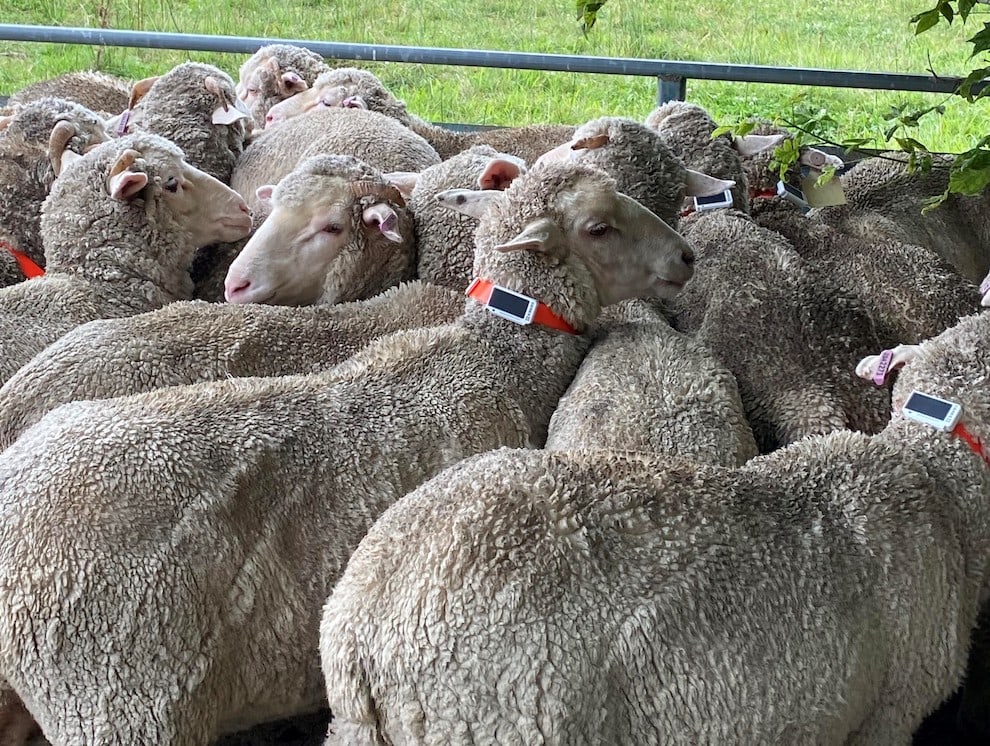 "Stock theft has therefore been a relatively low-risk crime to commit, so it's unsurprising that 44 per cent of NSW farmers that responded to the 2020 NSW Farm Crime Survey had experienced livestock theft, costing the state's farmers tens of millions each year."
The new Ceres Tag technology monitors an animal's activity and can promptly alert farmers via their phone or mobile device of any unusual movement, based on a baseline pattern of the animal's normal behaviour.
Using global navigation satellite system (GNSS) technology, the Ceres Tag also monitors the wearer's location. Bespoke alerts can also be programmed into software such as Mapipedia to promptly recognise any potentially serious activity, such as if the animal breaches a pre-determined geofence boundary.
"These alerts and continuous tracking capability can dramatically reduce the time lag that commonly occurs between the stock theft and reporting to authorities. This gives the police time to gather evidence, investigate, intervene and more rapidly recover the stolen stock."
While Dr Mulrooney recommends continuing to collect data as it comes to light from real life situations – not just from the controlled test environment – he is confident the technology can offer better protection and peace of mind for farmers.
"We are hopeful that improved technology such as Ceres Tag will increase confidence amongst farmers that these devastating crimes are able to be dealt with, resulting in a higher reporting of rural crimes and therefore a higher clearance rate."
Warning for livestock rustlers
"We're coming for you," said NSW Police Force State Rural Crime Coordinator Cameron Whiteside.
Detective Inspector Whiteside's blunt warning for livestock thieves is buoyed by the addition of 10 new Rural Crime Investigators to his team this year.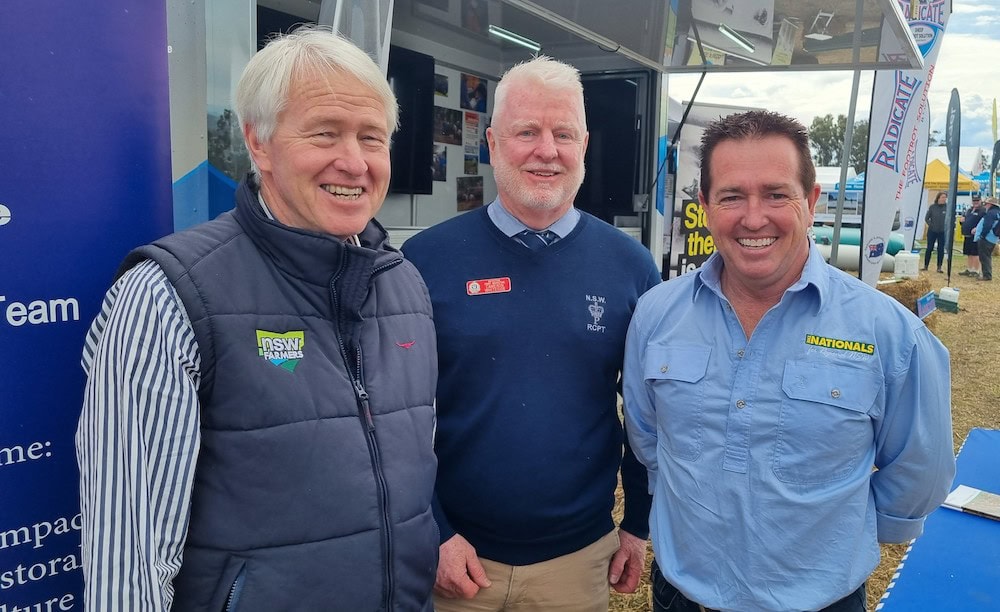 The new positions will boost the total number of Rural Crime Investigators in action across the state to 53, up from 32 in 2017.
Det Insp Whiteside said the focus of the new boots on the ground was about reducing crime and minimising fear in rural communities.
"We don't work in isolation though. We work hand-in-hand with NSW police officers in regional districts during rural crime events, educating them about the impact of rural crime.
"We've also really grown our engagement with NSW Farmers and other key stakeholders like the NSW DPI, livestock carriers and livestock agents."
Mr Whiteside said the quintessential crime is stock theft, whether that be cattle, sheep or goats.
"We estimate it adds up to about $5 million worth of stock each year, and that is conservative in terms of current market prices," he said.
"We also deal with illegal hunting, trespassing, chemical and fuel theft, plant and equipment theft and the stealing of oysters. My strongest message to farmers is to report any rural crime by calling Crime Stoppers on 1800 333 000."
Minister for Agriculture and Western NSW Dugald Saunders said the boost to the Rural Crime Investigator Squad will play a significant role in ensuring farmers feel supported and protected.
"With current input prices being so high and the value of livestock reaching near record levels, it's critical that we remain vigilant with protecting primary producers from farm gate thieves," Mr Saunders said.
If you enjoyed this feature on sheep tags and sheep traceability, you might like our story on the support for sheep traceability and the moves to do it right.