Despite wool prices having come off the highs of early 2019, sheep meat prices remain buoyant, and interest remains high in wool, meat and dual-purpose sheep breeds. It's a great situation to be in and it's a great time to be a sheep breeder, as new technology is making breeding more exact and less physical with better animal welfare outcomes.
The sector is not without its challenges, however. According to TechniPharm CEO Harmen Heesen, in Australia and New Zealand on-farm labour resources are not easy to recruit and COVID travel restrictions are making it harder than ever.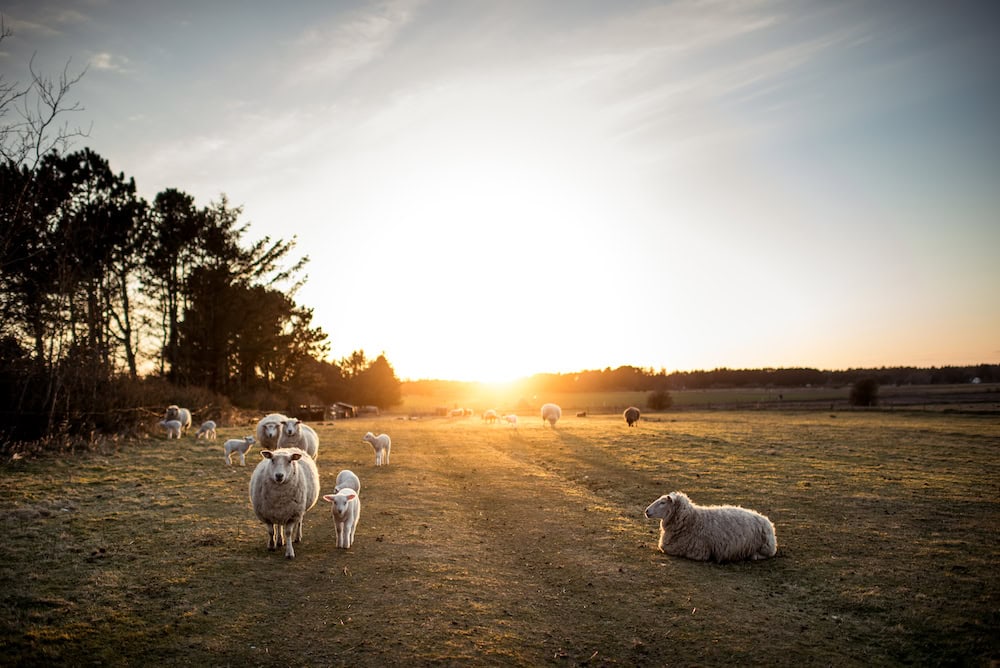 "Farm succession is a big issue in New Zealand and Australia and there is a lack of clear direction for the wool industry. Wool should be the dominant fibre given concern about climate change, but synthetic fabrics still rule. Whatever happens, returns need to increase so farmers can pay good salaries and the industry can thrive and grow."

TechniPharm CEO Harmen Heesen.
Te Pari Products Australian sales manager Almanzo Blampied agrees that labour has become even more of an issue than it was pre-COVID. 
"A lot of breeders are finding contractors hard to get and realise they need to be more self-sufficient. Sheep handlers mean older people can keep working with sheep – they can drench sheep all day, but if they tried to do that with a traditional race they would be shattered. Also, the younger generations who want to come back to farm, they do not want to do the hard physical work, they want more automation and the latest technology."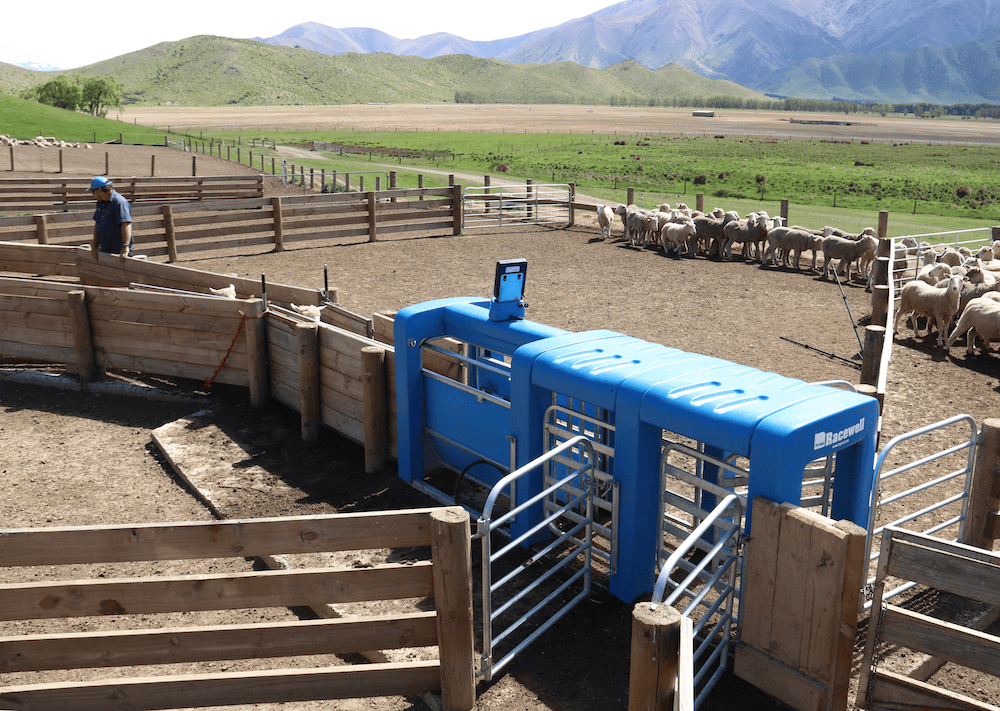 Sheep ID and traceability
Unless they are selling into the Victorian market, NSW sheep breeders are not required to put electronic ID tags into their sheep. Nevertheless, progressive producers are adopting the technology because it allows them to get the most out of the latest sheep handlers and auto drafters.
"Breeders want to be able to match data so they can auto draft," says Almanzo. "For example, tagging breeder ewes means that if they need to reduce stocking rates, they can easily draft off the underperformers and put them on the truck for the next sale."
Producers who are seeking to minimise the number of mobs they run are also finding auto drafters invaluable as they can bring sheep in as one big mob, draft them into relevant classes, then put them back into larger mobs.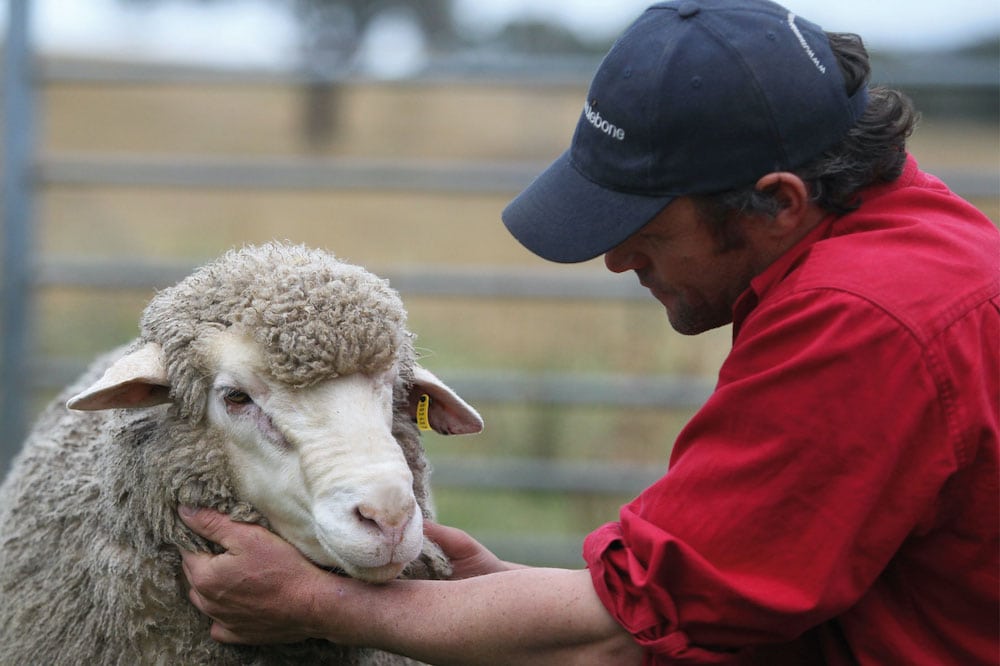 "Sheep handlers, scales and auto drafters network with our drench guns, so as the sheep comes onto the scales or the handler, it measures its weight and auto calibrates the drench gun. If the drench has a withholding period, the next time that sheep is scanned, the system will flag if it is still within that period. While that helps breeders with their record keeping, the most important thing is that it puts on the right amount of drench, backline etc; too much or not enough causes resistance."
Industry automation in sheep breeding
Automation also saves money. According to Almanzo, customers who purchase drench and then buy an auto calibrating drench gun often find they have drums of drench left over. In addition, "The combination of EID, automated scales, drafters, handlers and drench guns really allows producers to drill into their data; everything is there, information on history, animal traits and performance, which allows them to run their business better."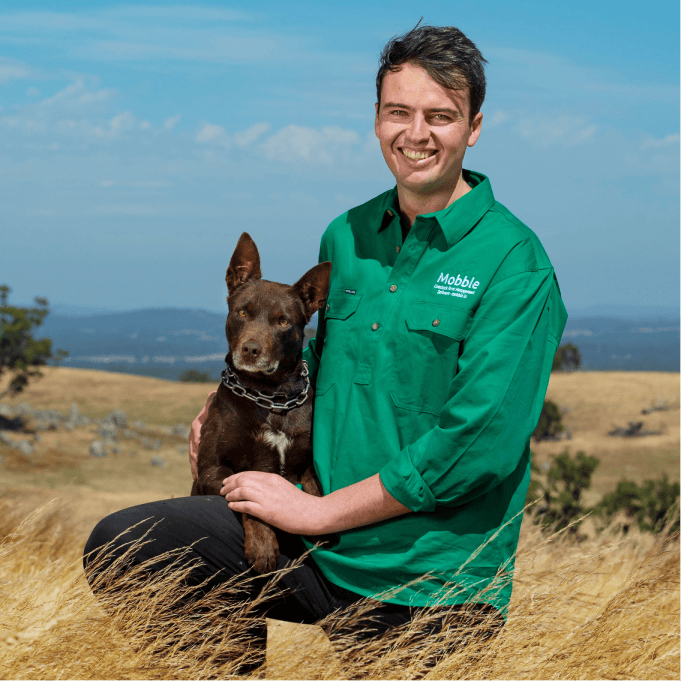 While automating stock management tasks in the yards is an increasing trend, tools such as Mobble are allowing sheep breeders to extend digitisation into the paddock. Developed by engineer, farmer and entrepreneur Jock Lawrence, Mobble is a cloud-based farm and livestock management software application connecting multiple users and properties to simplify the farm management system, with the aim of replacing the physical notebook that often ends up in the washing machine. 
Smartphone or tablet based with offline capability, Mobble gives a complete property overview. Breeders can check the status of every ram, wether and ewe mob and class mobs the way they always have, whether it's scanned as twins or classed as AI. With NLIS tag colours preloaded, Mobble simplifies record keeping on every paddock, from pasture management to mob movements. All this adds up to easier compliance with audits, as information such as mob treatments and chemical inventory are available to all users.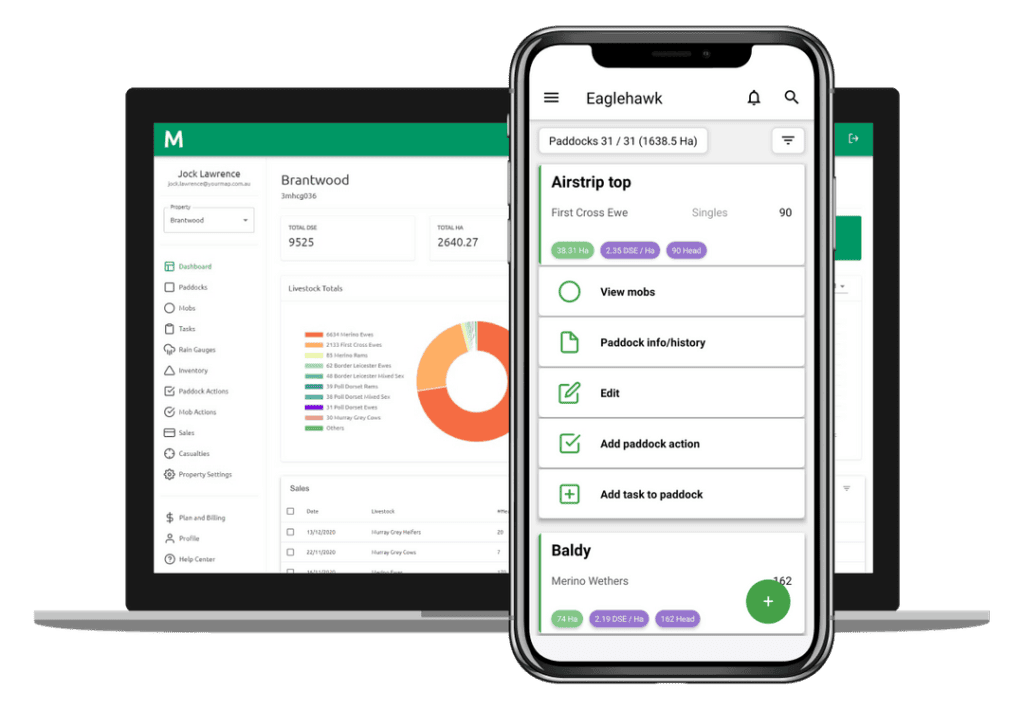 Despite advances in automation and digitisation, nutrition management remains an important part of the sheep breeder's tool set. 4 Season Company's National Sales Manager Sam Stephens says that, "in many parts of the country there are definite seasons. The good operators are focused on production throughout the entire year and understand the animals' extra requirements, versus the producer that thinks 'when it is green there is no need for additional supplementation and when it is a drought we supplement'. 
"Livestock husbandry is like an iceberg: you only get a visual indication of a small part of the big picture. When an animal starts to look ordinary, the issue was not just yesterday.
"New generation blocks such as ProLamb supply energy and key nutrients at the critical time through the later stage of pregnancy then through lactation. The lambs benefit from this through mum, along with also having access to the block. This assists in the early development of the rumen, which leads to the animal being 'set for life' through adequate pre- and post-birth nutrition."

4 Season Company's National Sales Manager Sam Stephens.
DNA and genetics in sheep breeding
Automation may be a fast-growing trend for sheep breeders, but breeders at the cutting edge are embracing DNA testing to put hard data behind Australian Sheep Breeding Values (ASBVs). Allflex is a name well known when it comes to livestock identification, and one of its newest products, the Tissue Sampling Unit (TSU), provides breeders with a clean, simple way of taking a tissue sample far in advance of the blood card method.
According to Allflex's Territory Sales Manager Jack Briscoe, the TSU takes a clean, uncontaminated sample and can be used with minimum restraint. The DNA inside the TSU is a high quality sample that gives a higher yielding lab result, while the 2-D barcode greatly reduces the possibility of human error.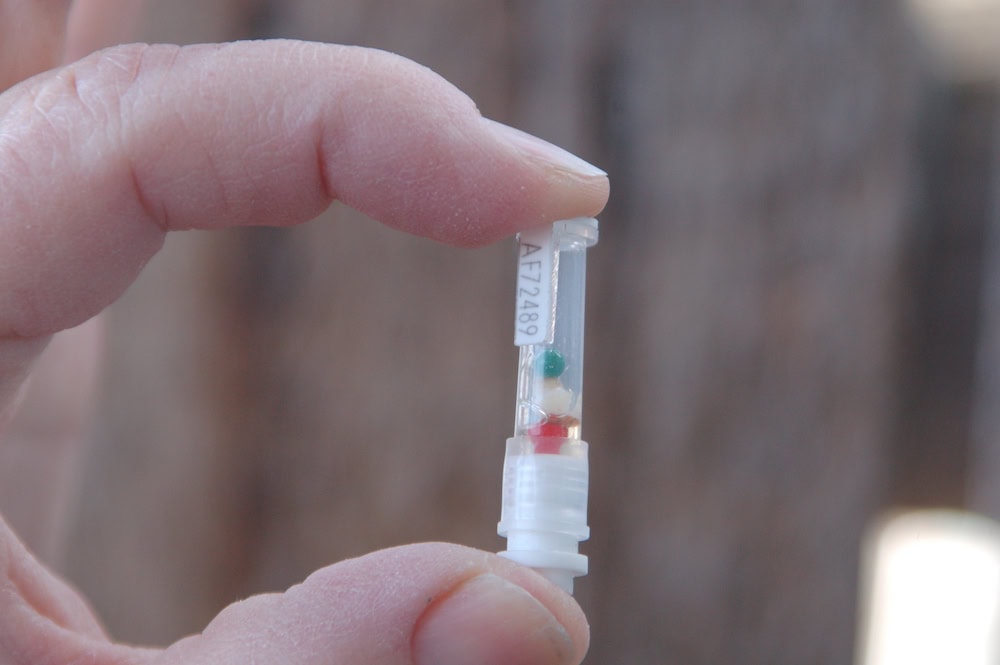 "The quick, easy squeeze motion of using the TSU is easier than tagging, and when the sample goes to the lab it goes into a 96-TSU storage rack and bed scanner that scans the TSUs. It is capable of doing 96 samples in 16 minutes, so for stud breeders it means samples come back faster and it is lower cost. Genetic testing takes away the emotional attachment of what breeders think their animal is, and gives hard data they can then compare against the average." 

Allflex's Territory Sales Manager, Jack Briscoe.
Genetic testing using tissue sampling also offers advantages for the commercial breeder. Producers can go on to Ram Select and look for the attributes they need.
"A flock profile test only requires 20 random samples of the age group being tested, so it's not necessary to test all animals. With Dohne, Maternal, Merino and Terminal indexes available for buyers and breeders, commercial producers can take results to stud and fine tune what they need for their sheep. The Merino index for example includes 13 traits, including clean fleece weight, fibre diameter, staple strength, CV diameter, yearling weight, adult weight, maternal weight, eye muscle depth and number of lambs weaned." 
In summing up Jack says, "tissue sampling takes a lot of the guesswork out of sheep breeding because you are collecting accurate data and data does not lie." The same could be said of automation and the future of sheep breeding.
If you enjoyed this feature on sheep breeding, you might like our story on James 'Boogie' Ferguson the sheep shearer.