A QIMR Berghofer research team has issued warnings about the potential for a major outbreak of Japanese encephalitis virus (JEV) in Australia this summer, driven in part by a third consecutive La Niña which is already causing widespread flooding.
QIMR Berghofer's Associate Professor Greg Devine said the latest modelling suggested that as many as 750,000 people could be at risk of exposure to the virus which until only last year, was confined to Asia and far northern Australia.
"We are extremely concerned about further outbreaks of Japanese encephalitis in Australia because of this third consecutive La Niña year," Associate Professor Devine said.
"The wet and warm weather creates the right environment for mosquitoes to proliferate and may encourage changes in the distributions of the wild birds that maintain the virus during Australia's winter months."
Japanese encephalitis is a member of the Flavivirus family, which is in the same family as Dengue and Zika. These viruses are transmitted from one viremic host to a susceptible host by a mosquito.
"The Japanese encephalitis virus is maintained in wading birds, but the others where they amplify large amounts of virus within the body is domestic pigs and feral pigs," Associate Professor Devine explained.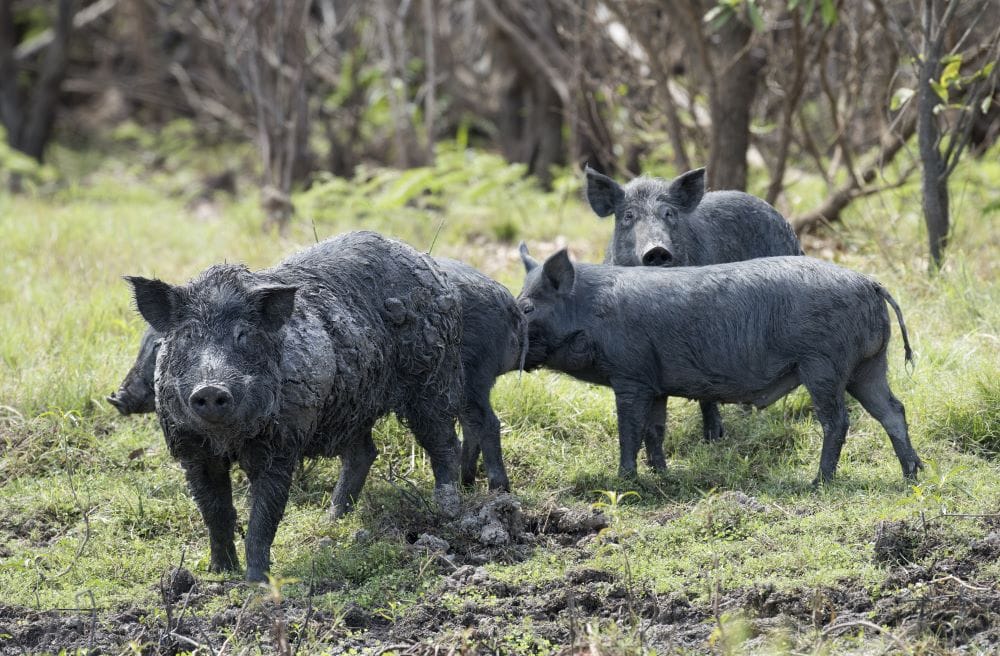 The virus dramatically expanded its range in Australia this year with confirmed cases in dozens of piggeries throughout southern Australia. There were 31 confirmed human cases and six deaths in 2022, and it is feared JEV may now be endemic.
"It was confined to the very north of Australia, bur earlier this year there was massive kind of southern expansion of Japanese encephalitis, which we think was probably bought in by wild birds from the north."
Feral pigs may also play a role in transmission, with positive JEV detections found in the Northern Territory and Queensland populations.
"Most Australians have not been exposed to the virus before, so they have no immunity. We are urging people to take precautions. The best protection is vaccination, but currently that's not available to everyone. The next best protective measure is to avoid being bitten by a mosquito," Associate Prof Devine said.
The research team behind the modelling also involved The University of Queensland (UQ), Queensland University of Technology (QUT), and the London School of Hygiene and Tropical Medicine.
Co-author and infectious diseases epidemiologist from UQ's School of Public Health Professor, Colleen Lau, said measuring the spread of JEV is difficult as most people are asymptomatic.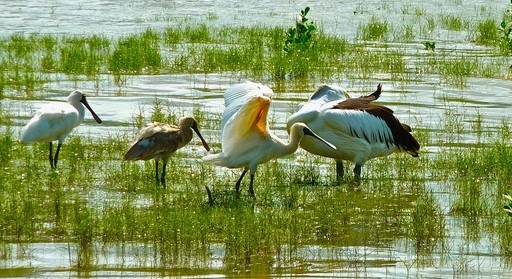 "Only around one per cent of people who become infected will have any symptoms. However, among those who do develop symptoms the fatality rate is around 30 per cent, and of those who survive, around half will have some sort of long-term neurological damage," Professor Lau said.
"Symptoms range from a fever through to severe encephalitis (inflammation of the brain). There is no specific treatment for Japanese encephalitis, so we can only manage symptoms and provide supportive management.
"There are two highly effective and safe vaccines available in Australia, but supplies are limited so health authorities are prioritising vaccination for high-risk groups."
Broader access to JEV vaccine
The NSW JEV vaccination eligibilities have been adjusted in response to the floods and ongoing wet conditions.
They now have much broader access, including dropping the age limit. People deploying into flood areas are also eligible.
In NSW, a free Japanese encephalitis virus vaccination is available for people aged two months or older who live or routinely work in any of the eligible Local Government Areas (LGAs) and:
• Spend significant time outdoors (four hours per day), for unavoidable work, recreation, education, or other essential activities, OR
• Are living in temporary or flood-damaged accommodation (e.g. camps, tents, dwellings exposed to the external environment) that place them at increased risk of exposure to mosquitoes, OR
• Are engaged in the prolonged outdoor recovery efforts (clean-up) of stagnant waters following floods.
The list of LGAs of high JEV concern and more information on eligibility is available here.
Focus on protecting piggeries
Pork producers are being urged to get on the front foot in preparation for a second summer of JEV.
JEV went from being practically non-existent in Australia to infecting 50 pig farms across the eastern seaboard and in south Australia in February this year. Thirty of those farms were in NSW.
The NSW Farmers Pork Committee hosted a Pork Industry Forum in Young last month with Australian Pork Limited to provide information on controlling mosquitoes, methods for protecting pigs and a firsthand perspective on dealing with JEV.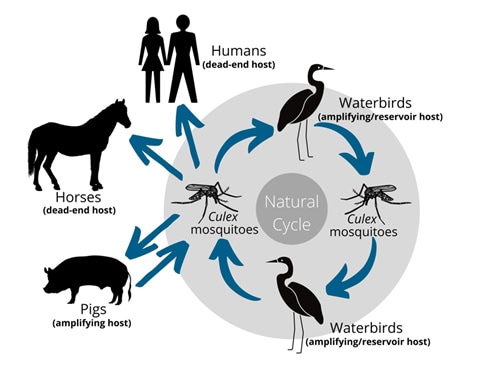 NSW Farmers Pork Committee chair Edwina Beveridge said given the amount of water about, a reoccurrence of JEV was likely.
"It is important for producers to learn how to minimise the impacts of JEV on our farms, it had a big impact on NSW pig farms last year," Mrs Beveridge said.
A useful resource on activities farms can take to control mosquitos is available here.
QIMR Berghofer's research paper, which was published in Oxford Academic's Clinical Infectious Diseases, warns that if piggeries do become a focus for infection, anyone living within four kilometres of an infected piggery is potentially at risk. That's because the mosquito that spreads JEV is a strong flier.
Modelling based on piggery distributions and the human population concludes that up to three per cent of the population, or 740,546 people, could be at risk.
Research co-author and Director of the Queensland Alliance for One Health Services Associate Professor Ricardo Soares Magalhães from the UQ School of Veterinary Science said the JEV response needs a concerted multi-agency response between public health, veterinary health and environmental authorities.
"In terms of the impact on animals, JEV is devastating economically for the piggeries. The virus spreads rampantly through the herd causing abortions and still births,"

Associate Professor Ricardo Soares Magalhães
"There is no licenced vaccine for pigs so we're relying on biosecurity measures such as protecting herds from mosquitoes.
"In horses, JEV is largely asymptomatic but among when symptoms do appear, there is a very high fatality rate, especially among foals, with around half of all symptomatic cases dying. It is very debilitating.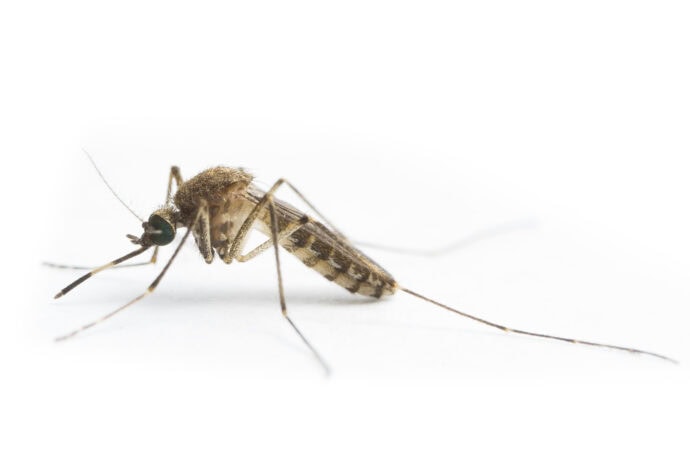 In May 2022 the NSW Chief Veterinary Officer did issue a bulletin stating that testing of horse samples had identified 26 horses with probable JEV and a further four horses as possible cases. None of the cases were definitively confirmed. However, the combination of clinical signs and test results suggests that JE infection is a probable or possible cause for the disease.
"So far, we don't have any confirmed cases in the equine industry in Australia, which is really good news, but that doesn't mean we won't see cases in the next few months. Right now, UQ in partnership with other institutions are accelerating the development of an equine vaccine against JEV."
The Australian, state and territory governments are working with the pig and horse industries through the Consultative Committee on Emergency Animal Disease (CCEAD) in response to this outbreak.
Mosquito trapping and control underway at all infected piggeries and mapping of infected piggeries and suspected infected piggeries is being shared across jurisdictions and with state human health authorities. The maps will help identify potential higher risk transmission areas for communities.
Locations of feral pigs, waterbirds and major watercourses will be added, along with locations of vector surveillance.
A longer-term animal surveillance plan for JE virus is being developed that will include surveillance of susceptible species, including pigs (feral pigs included), horses and other animals.
In addition to movement restrictions applying to infected piggeries, there are some additional interstate movement conditions for live pigs and pig semen moving from infected areas to uninfected jurisdictions.
If you found this feature on Japanese encephalitis interesting, you might want to read our feature on funding stalls for biosecurity.