The NSW Farmers team will be heading to Gunnedah next week to help celebrate to 50th anniversary of the AgQuip Field Days on August 16-18.
One of the world's largest Agriculture Field Days is back after two years of cancellations and the state's peak farming has prepared packed AgQuip program in its green shed.
New NSW Farmers President Xavier Martin and CEO Pete Arkle will join NSW Farmers, NSW Farm Safety Advisory and Kids to Farms project staff to talk all things farmer and advocacy efforts to reach a $30 billion Ag sector by 2030 in NSW.
NSW Farmers Regional Services Manager Mick Collins said the GRDC and the NSW Department of Primary Industries will be on site on Wednesday morning (August 17) to provide growers a seasonal update, summer cropping options and pulse and cereal disease updates.
Presentation of the renowned Brownhill Cup, which recognises conservation farming and efficient management practices, will follow the grain grower presentation.
"The famous WFI Coffee Cart will be offering free refreshments to members and guests and our friends from CWA will be providing the BBQ lunches and lots of nice cakes and slices," Mick said.
"You can even get a free hair cut this year in a NSW DPI van provided by the Energy Efficiency Solutions Climate Branch."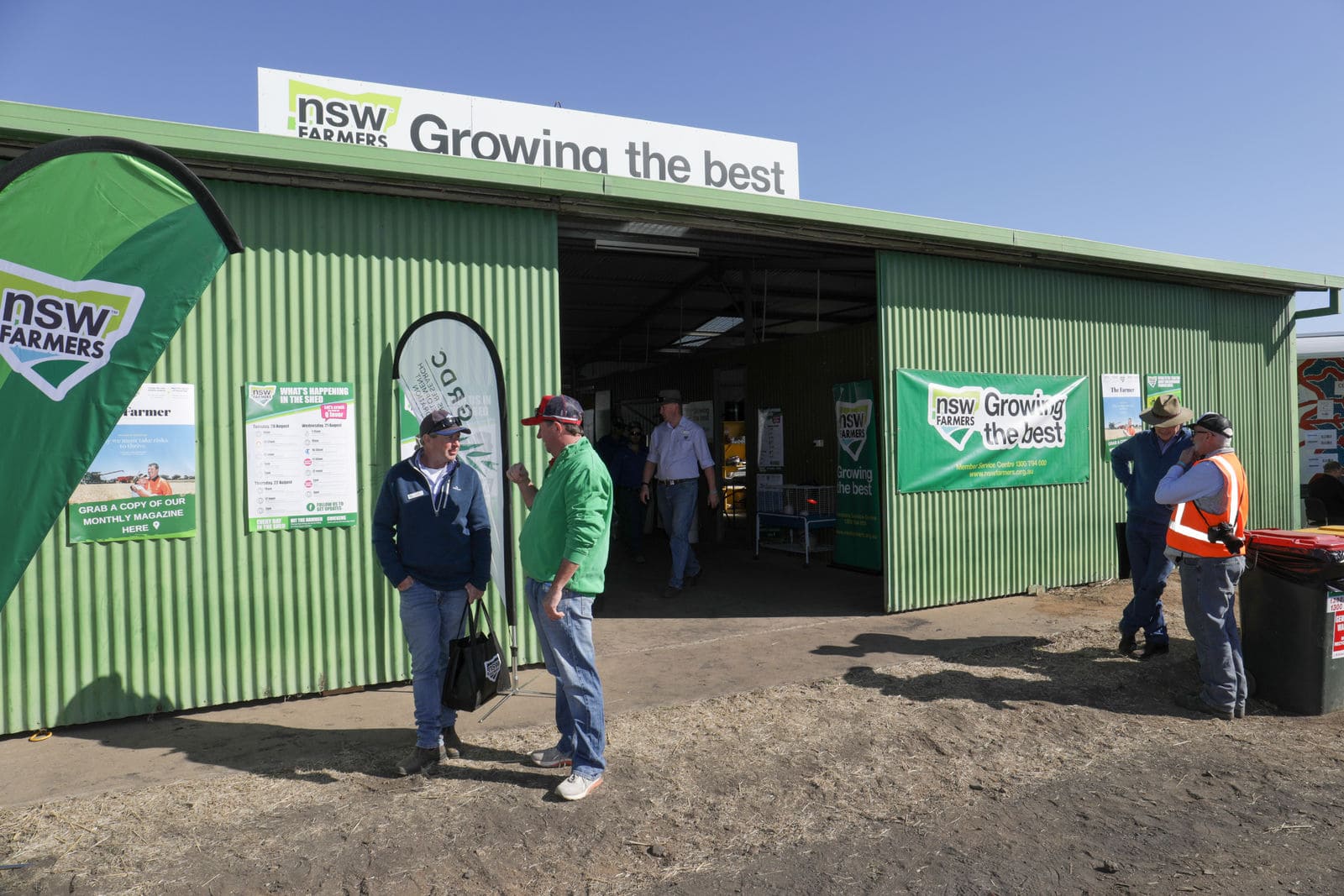 "Farmers will be spoiled with choice when it comes to speaking with our partners, with the likes of WFI Insurance, Bunnings, SpraySmart, Power Tec Wireless Technology Port of Newcastle, and Mobil being present.
"There will be a competition running where you can win one of several Bunnings gift vouchers. Make sure you come in and enter."
Mick said Mobil Fuels are offering an AgQuip exclusive, with a generous offer to existing members and new members.
"Existing members who sign up for a Mobil fuel account will receive fuel credit to the value of their membership. People who become a member at AgQuip and sign up for a Mobil fuel account will have their membership paid for."
Emergency Services Minister Steph Cook at RFS Commissioner Rob Rogers will in the green shed on Thursday August 18 to launch the Farm Fire Unit Guide.
Brad Hogg talks mental health with farmers at AgQuip
Cricketing legend Brad Hogg will be in the NSW Farmers green shed at AgQuip on Wednesday, 17 August at 12.30pm, to share important mental health messages with farmers.
Brad's involvement in AgQuip comes with his new role as the inaugural ambassador of the Farmer Mates Mental Health initiative from Grain Producers Australia (GPA).
GPA's partnership with Rural Aid, Lifeline and Nufarm allows Brad to share his personal story and messages about the importance of mental health and suicide prevention at events throughout Australia.
Brad was born and raised in a farming family in regional WA and is currently an ambassador for Lifeline WA.
Brad said he is looking forward to attending AgQuip to meet with farmers and community members to share important messages that is he is extremely passionate about.
He said being able to share his story with farmers in an informal setting will help encourage other people to feel comfortable with sharing their own stories around mental health.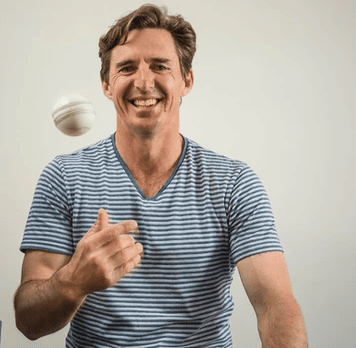 "I'm proud to be working with GPA on this initiative, to share these important messages," Brad said. "This is a great way to help others recognise the signs they need to look out for with friends or family who might be struggling, and encourage them to reach out for help when needed.
"We want people to know that they're never alone, and that help is always a phone call away if they need it. It's all about starting conversations that will make a positive change and help save lives."
NSW Farmers Grains Committee Chair Justin Everitt said he hoped the initiative would help start a conversation and shed more light on the issue of mental health in our rural and regional areas.
"We need to start talking about mental health more, particularly in the country and within our farming communities. Initiatives such as this are so important to help spark a conversation that could ultimately save someone's life," Justin said.
GPA Chair Barry Large said one of the important messages to share with other farmers is the importance of mates talking to mates and to look out for each other.
"We're extremely grateful for Brad's leadership with the support of Lifeline, Rural Aid and Nufarm, to help make this happen and create some positive impact," Barry said.
If you enjoyed this feature, read about the importance of community and the support it offers many in our story on Tamworth's saleyards.