The extreme weather event is the latest natural disaster to hit New South Wales with catastrophic flooding causing widespread stock and crop loss and infrastructure and pasture damage with more rain on the way.
The east coast of New South Wales, particularly the mid-north coast, has so far been hit the hardest but with more rain forecast for coastal areas and the Illawarra and South Coast, North West and Western NSW, the impacts are likely to broaden.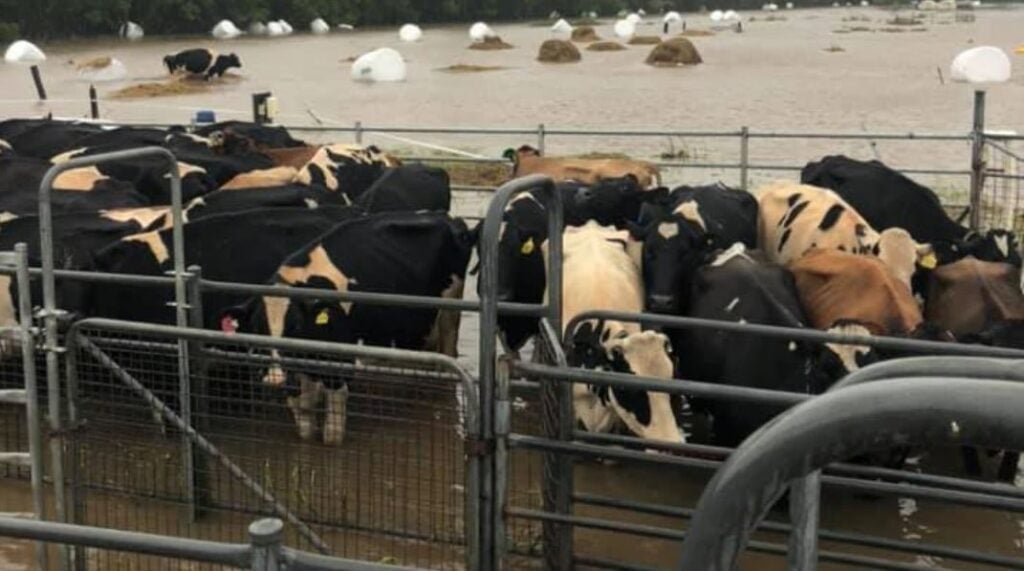 The NSW Government has issued 34 Natural Disaster Declarations to ensure immediate support reaches areas affected by floods and storms.
These areas include: Armidale, Bellingen, Blue Mountains, Camden, Campbelltown, Canterbury Bankstown, Central Coast, Cessnock City, Clarence Valley, Coffs Harbour City, Cumberland, Dungog, Fairfield, Hawkesbury, Hornsby, Inner West, Kempsey, Ku-ring-gai, Lake Macquarie, Liverpool, Maitland City, Mid-Coast, Nambucca Valley, Newcastle City, Northern Beaches, Parramatta, Penrith, Port Macquarie-Hastings, Port Stephens, Sutherland, Tenterfield Blacktown, The Hills and Wollondilly.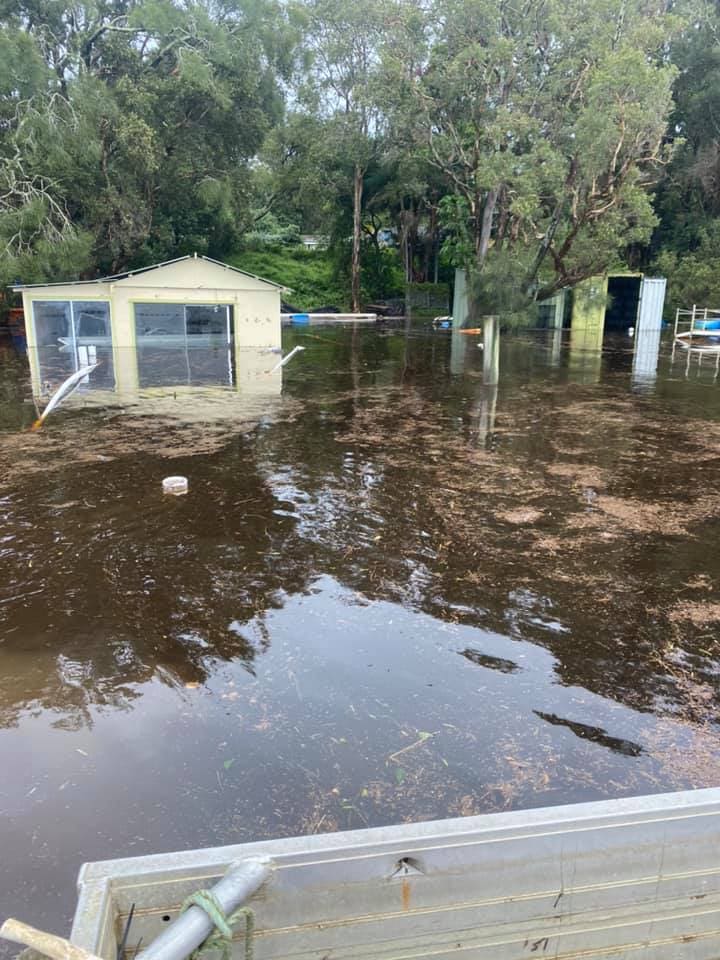 NSW Farmers' Natural Disaster Relief Fund
To provide financial assistance, goods or services to help primary producers adversely affected by flooding so they can continue to operate their farms, NSW Farmers has also opened its Natural Disaster Relief Fund.
To donate, please visit www.nswfarmers.org.au/donate.
NSW Farmers Chief Executive Officer, Pete Arkle, said members are reporting substantial beef and dairy stock losses and horticulture crop destruction. Damage to farm infrastructure including fencing, sheds and vehicles is also a major concern.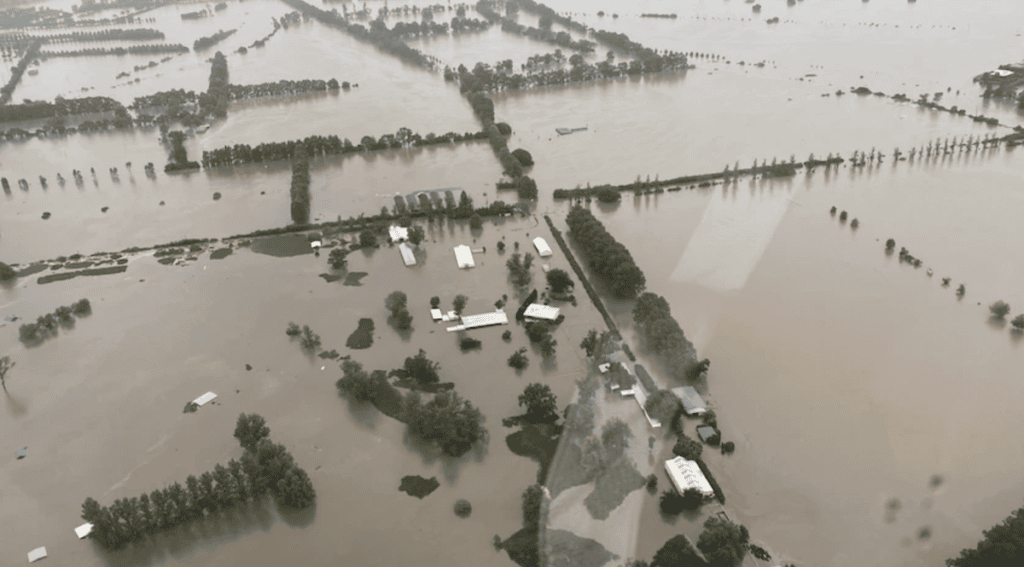 He also said oyster farmers have been hit hard, a further blow after the drought impacted water in-flows and now oyster racks are drifting out to sea in floodwaters.
"We are certainly still in the midst of this flood emergency up and down the coast north of Sydney to the effectively the border," Mr Arkle told the ABC's Country Hour.
"We are only hearing early reports from members but dairy and beef enterprises both have livestock losses, and there's wholesale damage to farm infrastructure, farm fences, sheds, vehicles and so on. There has also been quite a bit of horticulture damage, particularly from members including farmers around the Hawkesbury area.
"We also have oyster farmers as members and a lot of oyster racks are, very sadly, flooding out to sea. Many oyster farmers on the north coast may not have any income for months due to stock losses and river closures."
More rain predicted
With more rain predicated for NSW, including the Central West Slopes and Plains, Southwest Slopes and Plains and the South Coast and Illawarra regions, Mr Arkle urged farmers to keep a close eye on the Bureau of Meteorology and move stock to higher ground if necessary.
"We are very carefully watching this low-pressure system that is moving across the north west of the state, so we are expecting that to join up with this coastal system potentially tomorrow (Tuesday)," Mr Arkle said.
Don't self-assess, call Centrelink: Littleproud
Federal Emergency Management Minister David Littleproud also urged farmers, and other members of the community who have suffered losses in the floods to not self-assess but to contact Centrelink to learn about what assistance they may be able to receive.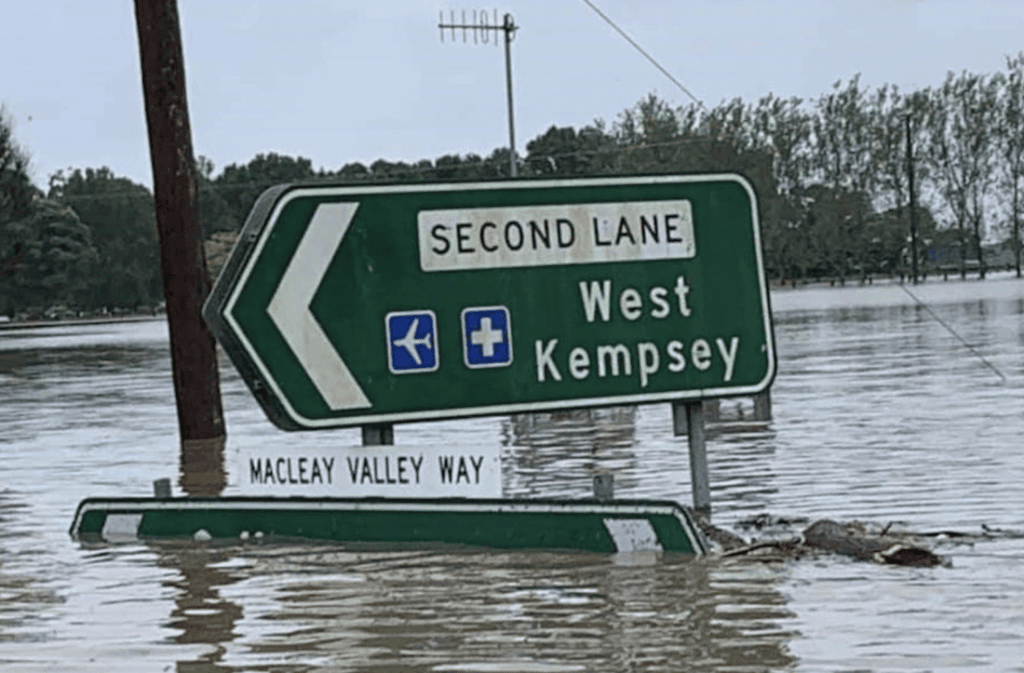 Mr Littleproud said the number of livestock lost in flooding over the weekend would be assessed when floodwater receded.
"When we get those sort of assessments, we will be tailoring our response at a federal and state level in terms of recovery. Not just for primary producers, but for small businesses and individuals impacted by this event."

Mr Littleproud on ABC's The Country Hour.
We are thinking of you: Berejiklian
NSW Premier Gladys Berejiklian offered words of solace to those hit by yet another natural disaster.
"I just want to say to everybody across the state who is currently living in fear and anxiety that all of us are thinking of you," Ms Berejiklian told ABC's Country Hour.
"Some communities who were battered by the bushfires are now being battered by the floods, with deep drought prior to that.
"I don't know any time in our state's history that we have had these extreme weather conditions in such quick succession in the middle of a pandemic, so these are challenging times for NSW, but I think we have also demonstrated our capacity to be resilient.
"I know for many people they will feel like is a breaking point. When you have been through three or four incidents which are life-changing on top of each other, it can make you feel like you are at breaking point, but please know we are thinking of you.
To contact the NSW Disaster Customer Care Service please call 13 77 88 or visit www.service.nsw.gov.au.
To donate to NSW Farmers' Natural Disaster Relief Fund, please visit www.nswfarmers.org.au/donate.
If you would like to read more stories about what our farmers have been through, you might want to read our story on the mouse plague.