At Local Land Services we understand the hardship you have faced in recent years.
Across the state the impacts of the drought, catastrophic bushfires and then flooding in multiple regions has had lasting affects on farm businesses and regional industries. We understand because we live and work in these communities too.
The NSW Government waived Local Land Services rates for the past three years, as part of its nearly $4 billion in drought and water security support to landholders impacted by the worst drought on record.
Even though you did not pay rates, the drought package meant our services remained the same. In many areas demand for assistance greatly increased, as producers sought help from our team with livestock health advice and veterinary services, agronomy and feed management, farm planning and managing the increasing need for pest and weed control.
While drought conditions have thankfully eased, ongoing support is still available through Service NSW and the Rural Assistance Authority to help landholders and homeowners recover from recent natural disasters, COVID-19 and the impacts of mice.
In 2022, Local Land Services rates will be reintroduced. Currently rates contribute 20% of Local Land Services budget, and 100% of rates collected are returned to you as customers through our services and support.
Your rates allow us to support you to meet your General Biosecurity Duty in controlling invasive pests and reducing weed spread.
Your rates also help maintain vital market access for producers and are crucial to supporting our control programs when exotic animal or plant disease outbreaks happen, as well as other biosecurity threats to industry.
Rates also contribute to our response when emergencies happen, and the work we do in between disasters helping increase landholder and industry preparedness. Right now, we are working with communities across NSW to help you better prepare for future natural disasters, and when disaster strikes we are there to help when you need it most.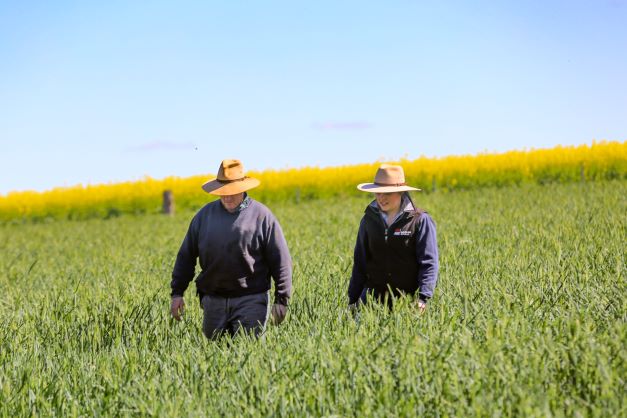 COVID-19 has impacted the way we all do business. You may have seen changes to our services as we delivered our events differently and adapted to keep our community safe. Our team has been working to protect you and your farm business.
Through contactless bait collection to virtual vet sessions, we stayed connected to your needs.
Innovation is key in our sector, and we are constantly changing and adapting to assist you meet the challenges of farming in a modern world from podcasts with industry leaders and big-thinkers to soil moisture probes and drone monitoring of pastures, we are helping you grow your productivity.
Your rates notice will arrive in January and between now and then, we encourage you to visit our dedicated rates portal to understand more about our rating process and the value you receive from the work we do – www.lls.nsw.gov.au/rates/. Alternatively, you can talk with one of our trusted team members by calling 1300 795 299.
Local Land Services are also on the frontline in the battle to stop the march of the fall armyworm. Read more here.